Meet The Morning Machine, where one-size-fits-all — or, one-brew-fits-all — is no longer an option.
If, like me, you're someone who cherishes that bi-daily totter to the office coffee machine; and, like me, you're someone whose muscle memory have fully memorised the motions of pod-in, water-filled, mug-placed, button-pressed; and, like me, you're now waiting — loitering, really — for that fizz of the capsule bursting; and, finally, presenting: a steady stream of barely-hot espresso. It's a one-, maybe two-minute trek for caffeine that requires no effort, barely any thought and definitely no intention behind the brew.
Now, if, like me, you're currently befuddled by the word 'intention' attributed to your press-and-serve midday cuppa joe, you'd be right to be. I certainly was.
How to brew with intention (or, how to use The Morning Machine)
Contextualised, intention implies the ability to personalise. It's no longer a simple press of a single button; The Morning Machine — ideated by PPP Coffee's Leon Foo and Yardstrick Coffee's Andre Chanco — presents a cornucopia of choice. Choices concerning the temperature. The gram weight. The pressure profile. All customisable with a clockwise swivel. Intention, here, also implies the ability for the roasters behind the conception of each capsule to develop a best-scenario recipe suited for each pod, ensuring the final brew is as true to how it was meant to be tasted; intended to be tasted. Straight from the tastebuds of its maker.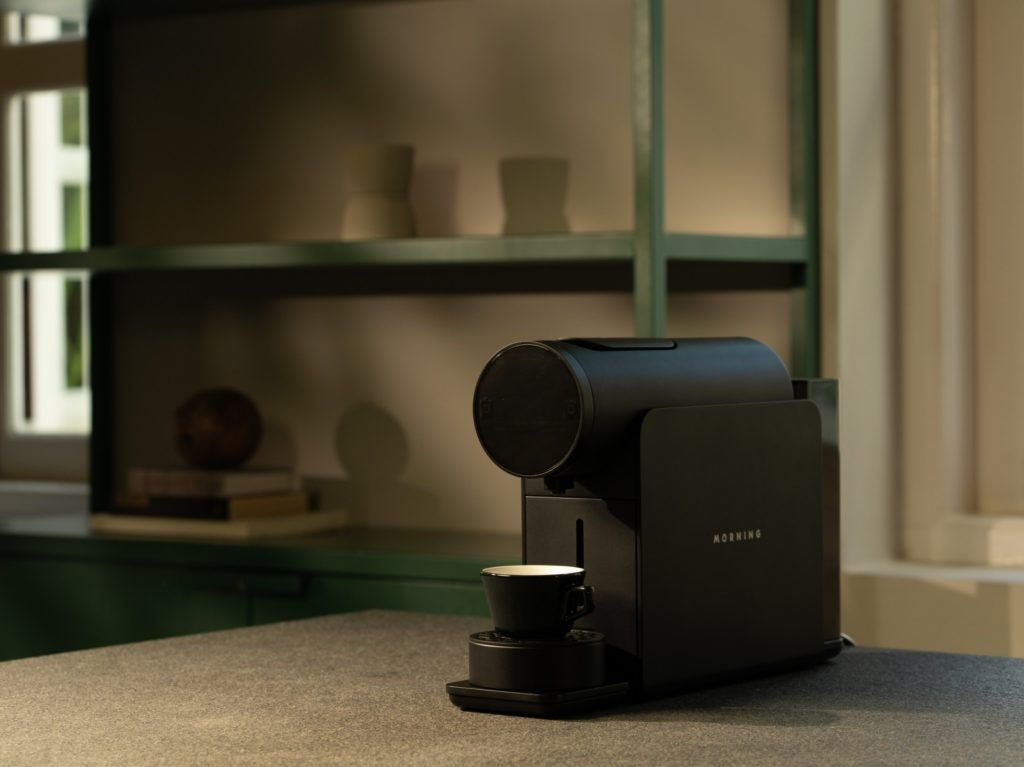 The mechanics of The Morning Machine, which won the Red Dot Product Design Award 2021, feel already familiar, with a water tank at the rear, a capsule slot fitted at the crown under a lever and a perforated drip tray positioned immediately beneath the exit aperture. What's different about the device is concealed in plain sight — at the circular touch-screen OLED dial, where recipes and manual personalisations appear with a quick turn of wrist.
What's different about The Morning Machine?
The ten default recipes include: Bloom & Brew (The Morning Machine's flagship), Short Dark Roast, Short Light Roast, Long Dark Roast, Long Light Roast, Ceremony, Short for Milk, Mini Filter Brew, Kyoto Style Slow Drip and Classic. Each carries a different combination of temperature, gram-weight output and pressure profile. Some with an embedded 'pre-infusion' stage where the capsule is made damp before the brew officially begins; some, too, with variants in its timing. The Kyoto Style Slow Drip, for example, brews slowly over a period of five minutes, making it more suited for iced-over recipes in comparison to, say, a Short Dark Roast, which brews in mere seconds.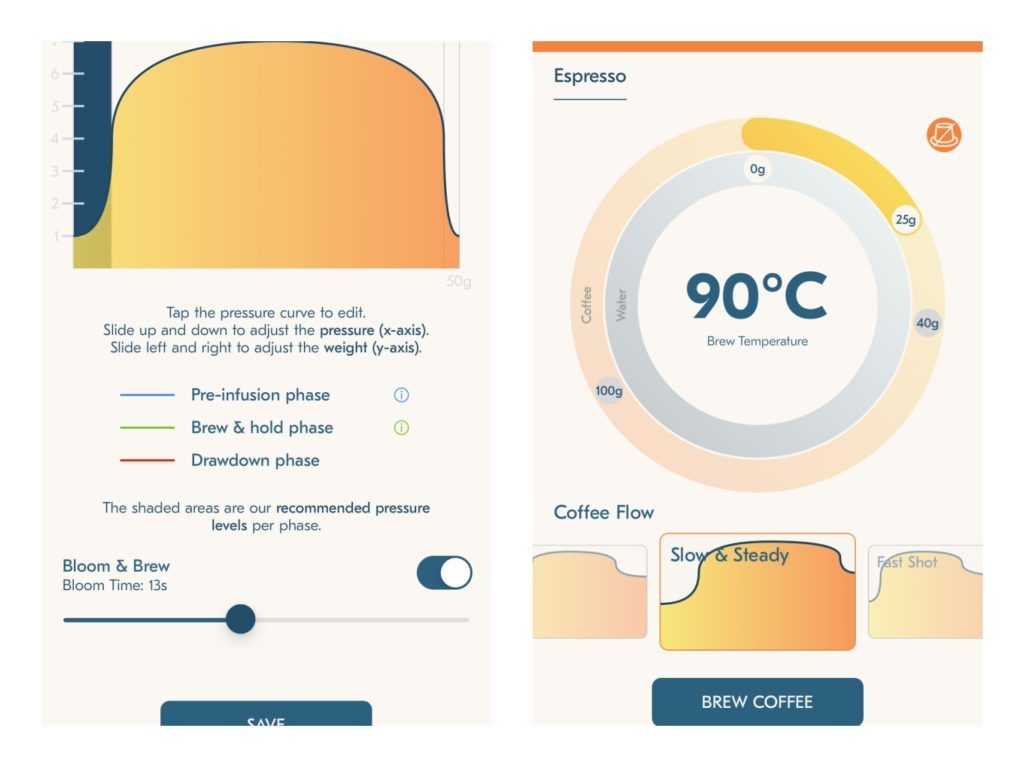 The accompany Morning app opens up to a list of Partner Roasters with their very own personalised recipes on-the-ready should you be enjoying one of their branded capsules, be it from Copenhagen's April Coffee Roasters or London's CRU Kafe. There's also an option to personalise to your own palate, with the brew temperature, coffee output, water output and "Coffee Flow" (i.e., the pressure curve marking each brew's pre-infusion, brew-and-hold and drawdown phases) as the available options for customisation.
Another a point of differentiation: The base of The Morning Machine, where your mug would typically be nestled, seats a built-in scale, allowing for a volumetric output that's precise down to a gram-weight — again, ensuring each mugful is as exacting as intended.
Do you need it?
For the obsessive; for the coffee purist; for someone who respects the craft of coffee-making; for someone with a sensitive palate; for someone who treats coffee as treasured hobby, as opposed to an unfussy everyday essential, The Morning Machine could be a dream come true. Its built-in repository of recipes from roasters the world over and ability to customise every facet of the brew render an almost-scientific, exacting domain — ripe for those who want to fiddle.
For someone who's not too fussed about the 'how' and the 'why' behind their brews and would really just prefer their familiar press-and-go routine, The Morning Machine would be a nice-to-have — after all, it's still easy; still compatible with at-market capsules — but the question of 'intention', which is all-important to the development of the device, will likely be diluted. Still: A stellar cup of coffee, regardless.
The Morning Machine Starter Kit is priced at HK$2,982, while The Morning Machine Backorder Bundle (which includes a NanoFoamer™) is priced at HK$3,450.
These were some of our favourite The Morning Machine-compatible coffee capsules…
Jump To / Table of Contents