Apple's 'One More Thing' moment came after six years, although not for a revolutionary iPhone. This time, it was at the WWDC 2023 keynote for something that can alter computing as we know it. The world ushers in the next generation of computing, going beyond the usual smartphones and laptops to spatial computing. Rumours had given us a rough idea about Apple's AR headset months ago but as the details poured in during the keynote, it is safe to say that the Apple Vision Pro headset is a technological masterpiece. However, the WWDC 2023 highlights aren't just about the Vision Pro headset.
Apple also unveiled the brand-new iOS 17 to keep its most money-minting product relevant. More platform updates were announced for the iPad, Mac, Watch, Apple TV and its audio products. The Mac lineup also saw the world's most lightweight 15-inch laptop (the 15-inch MacBook Air) and a Mac Pro with the beastly Apple M2 Ultra chip share the stage. In essence, the WWDC 2023 had lots of exciting new toys to lure us with.
Hence, buckle up as we sum up everything that Tim Cook and his team presented with a round-up of the WWDC 2023 highlights
Apple WWDC 2023 highlights: A glance at everything that was announced
Obviously, the Apple Vision Pro is what's grabbing the most attention, so let's talk about it first.
The Apple Vision Pro
The Vision Pro headset is a technological marvel that appears to be straight out of a sci-fi movie! AR headsets have been around for a while but Apple's flavour brings in the magical elements of sight and gesture controls. In short, they are doing it the Apple way.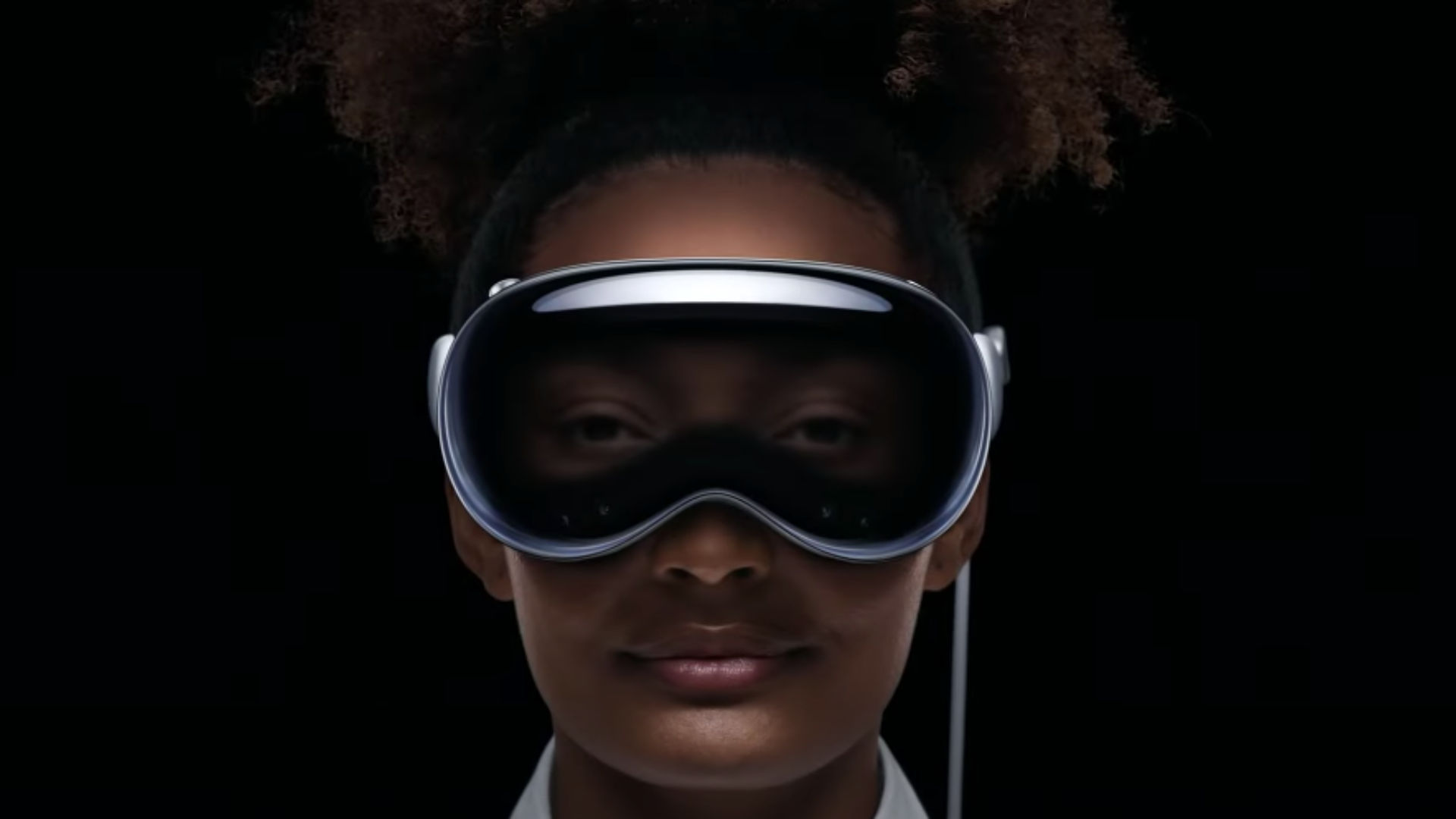 For USD 3,499, the Apple Vision Pro headset offers a fully functional standalone AR computer, complete with a 3D interface that is overlaid on our ambient world. Called VisionOS, the operating system runs most iPhone and Mac apps for now (third-party apps are yet to be developed for the platform). Apps run on a floating resizable window in the virtual space, something we've only seen in futuristic TV shows and movies before. Users can also choose to see the ambient space behind these apps or opt for complete immersion with artificial backgrounds.
Using its onboard set of cameras and sensors, users can control the Vision Pro via their eye motions and air gestures. The headset uses a pair of high-resolution mini-LED displays for the eyes and an OLED display on the outside, the latter helping with 'EyeSight' to reveal your eyes digitally to people who interact with you. The headset looks like a massive pair of sunglasses with a thick headband attached to it but Apple is assuring us that our comfort won't be compromised.
It is the comfort factor that made Apple avoid putting a heavy battery inside. Instead, it relies on a small external battery pack that connects via a physical port. Indoors, users can plug it into a power source for all-day usage.
The Vision Pro's utility is limited at the moment, as Apple mostly showcased compatibility for office work and watching movies during its event. But did we mention that the Vision Pro can also use its 3D cameras to take 3D photos? How cool is that?
Next up, the new Macs.
Apple WWDC 2023 highlights: Fresh new Macs for 2023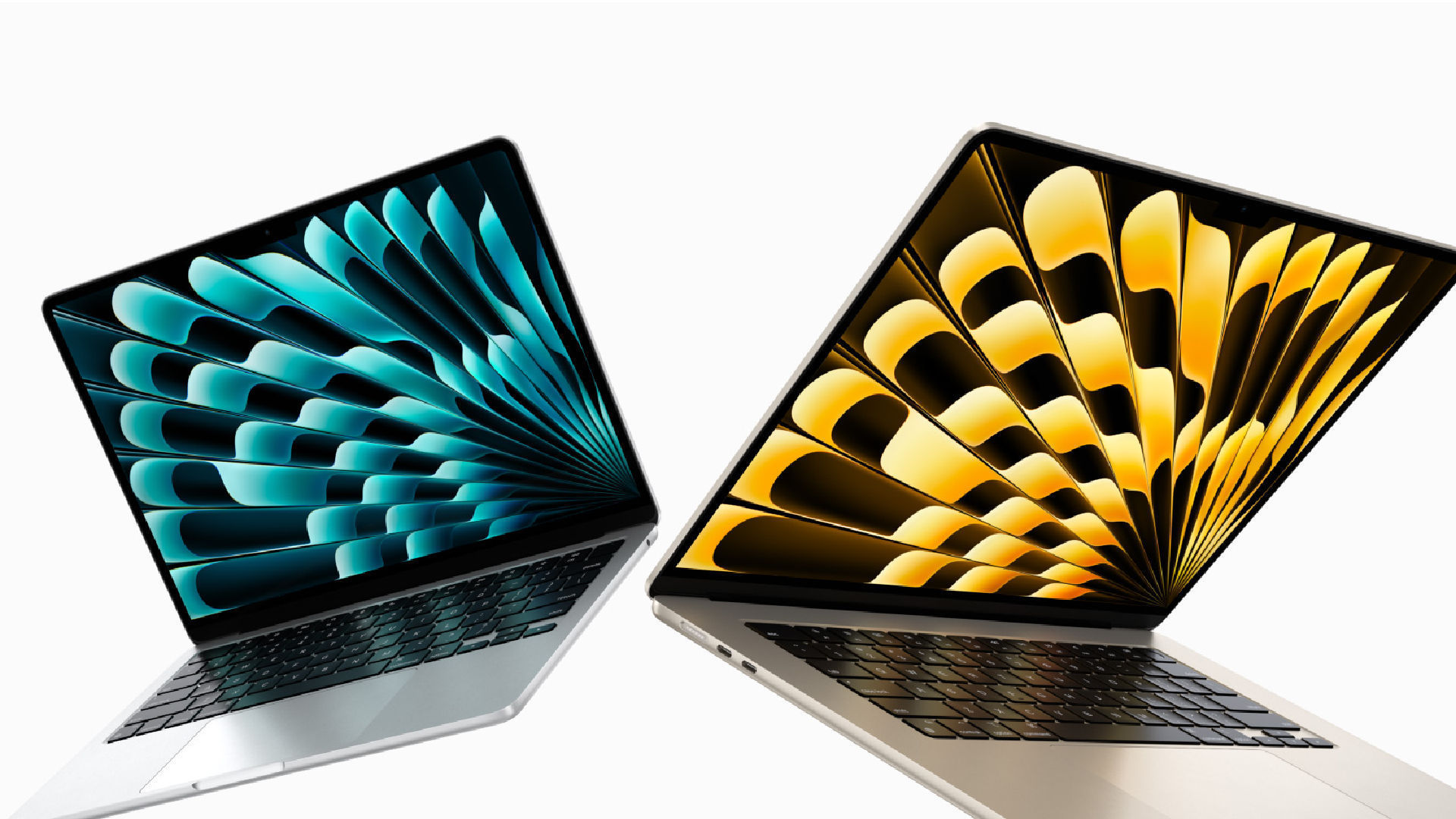 For those who like their computers conventional, Apple announced a couple of new Macs which were some of the WWDC 2023 highlights this year.
MacBook Air 15-inch
The MacBook Air is now available in a new 15-inch variant. The design remains largely similar to the 13-inch MacBook Air, except for a more spacious keyboard deck, a six-speaker system and a larger 15.3-inch LED-backlit display, complete with the camera notch. It still uses the M2 chip with the 10-core GPU and promises up to 18 hours of battery life on a single charge. The 15-inch MacBook Air comes in four colours and prices start at USD 1,399. You still have the 13-inch MacBook Air with the M2 and M1 chips on sale.
Mac Studio
The Mac Studio gets a performance update with the latest generation of M2 chips. You can now buy the Mac Studio with the M2 Max and M2 Ultra chips, harnessing more raw performance than ever before. Apple says the neural performance improves by 40 per cent. Users can also connect it to 8K displays and run it at a higher refresh rate. The Mac Studio with the M1 Max chip starts at USD 1,999.
Mac Pro
Professional studios will now love the Mac Pro, considering that it transitions to Apple Silicon power. Apple offers the immensely capable M2 Ultra chipset that promises off-the-charts performance. The M2 Ultra comes with a 24-core CPU, up to a 76-core GPU, up to 192GB of unified memory and support for 8 external displays. The Mac Pro is built for professionals seeking the ultimate computing power and it starts at USD 6,999. And yes, you get the Magic Keyboard and Magic Mouse as part of the package (no display yet).
WWDC 2023 highlights: Big platform updates
A new edition of WWDC means new software goodies for your current iPhone, iPad, Mac, Watch and other Apple products. One of the major WWDC 2023 highlights was the reveal of iOS 17 and a bunch of other platform updates.
iOS 17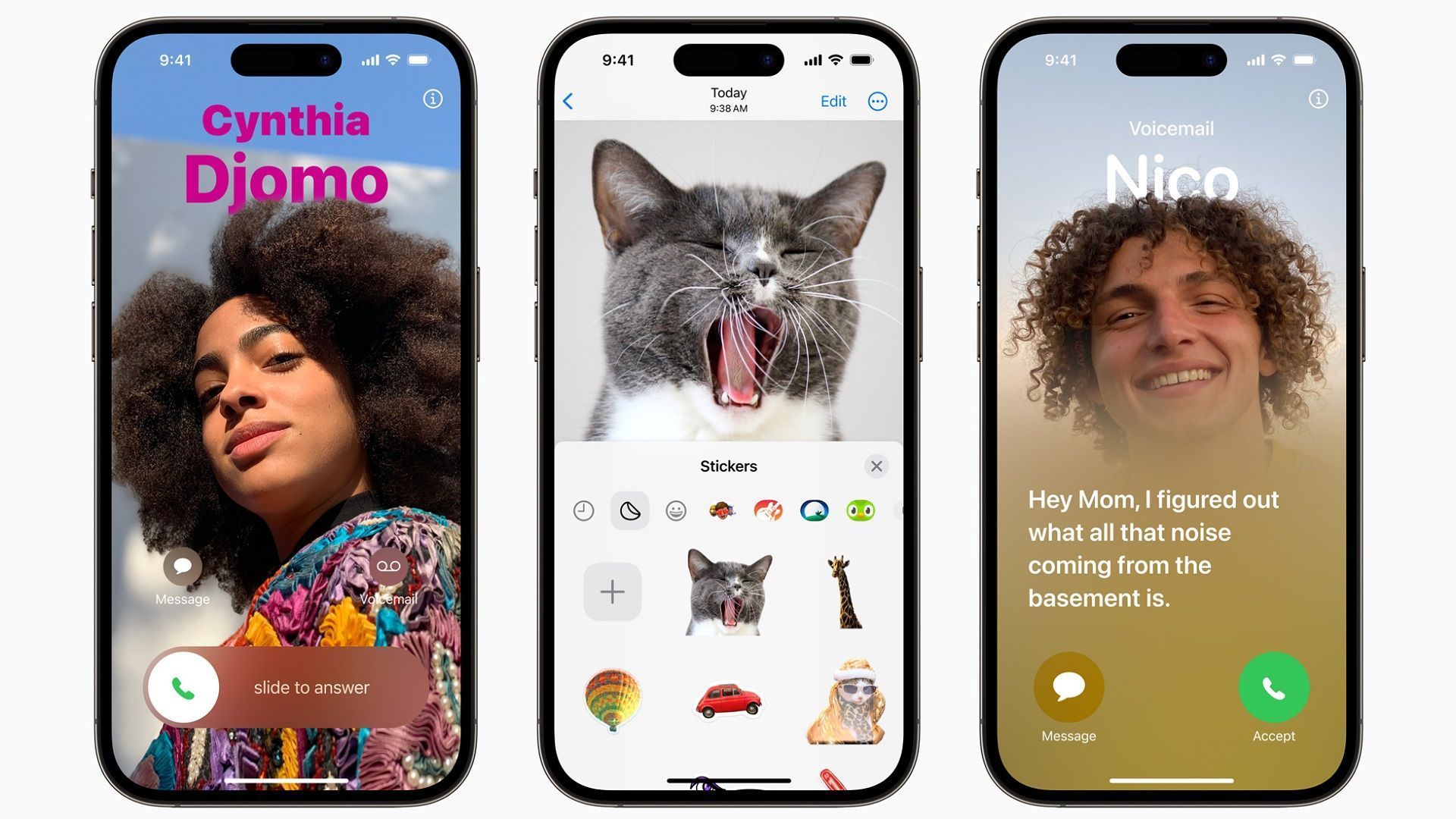 iOS 17 is a major update to iOS 16, focusing mostly on improved performance and smart features. All iPhone Xs and newer models will be getting features such as NameDrop (to share your contact details with other iPhone users via AirDrop), a customisable caller ID, Live Voicemail, an improved Messages app with location sharing and stickers, voice message transcriptions and more.
With iOS 17, the new Standby mode will also make every supported iPhone a compact home display when mounted horizontally to a MagSafe charging stand, showing basic information at a glance.
iOS 17 also brings interactive widgets, offline maps, AirDrop transfers over the internet, superior keyboard predictions, profiles for the Safari browser and other cool features.
Then there's the Journal app, one of the most exciting new iOS features revealed at WWDC. It uses predictive AI to help with inspiration while jotting down journals which can be inserted with media files.
AirPods
Associated with iOS 17 are new updates for the AirPods. Users of the AirPods Pro 2nd Gen now get access to a new Adaptive Audio mode. This is a fusion of noise cancellation and transparency modes, allowing users to silence background noise while letting in crucial sounds (like a car horn in the middle of traffic).
Conversation Awareness puts focus on a sudden conversation by lowering media volume and background noise and enhancing the other person's voice.
Personalized Volume learns your preferences over time to fine-tune your media experience better. Users can also mute their mics during calls with a single press.
Siri
Siri can now be summoned by simply calling out 'Siri' instead of 'Hey Siri' (both wake words work though). Additionally, Siri can take in multiple commands back-to-back, just like Google Assistant.
iPadOS 17
iPadOS 17 brings in most of the features of iOS 17, except for a few differences. iPad users can now customise their lock screens with interactive wallpapers and widgets. Live Activities comes to the iPad along with interactive widgets, the latest Messages app and a dedicated Health app with a focus on mental health (much, much welcome). PDF files will also be easier to deal with as iPadOS 17 automatically identifies text fields and recommends autofill data. IPadOS 17 is coming to all iPads launched after 2017.
macOS Sonoma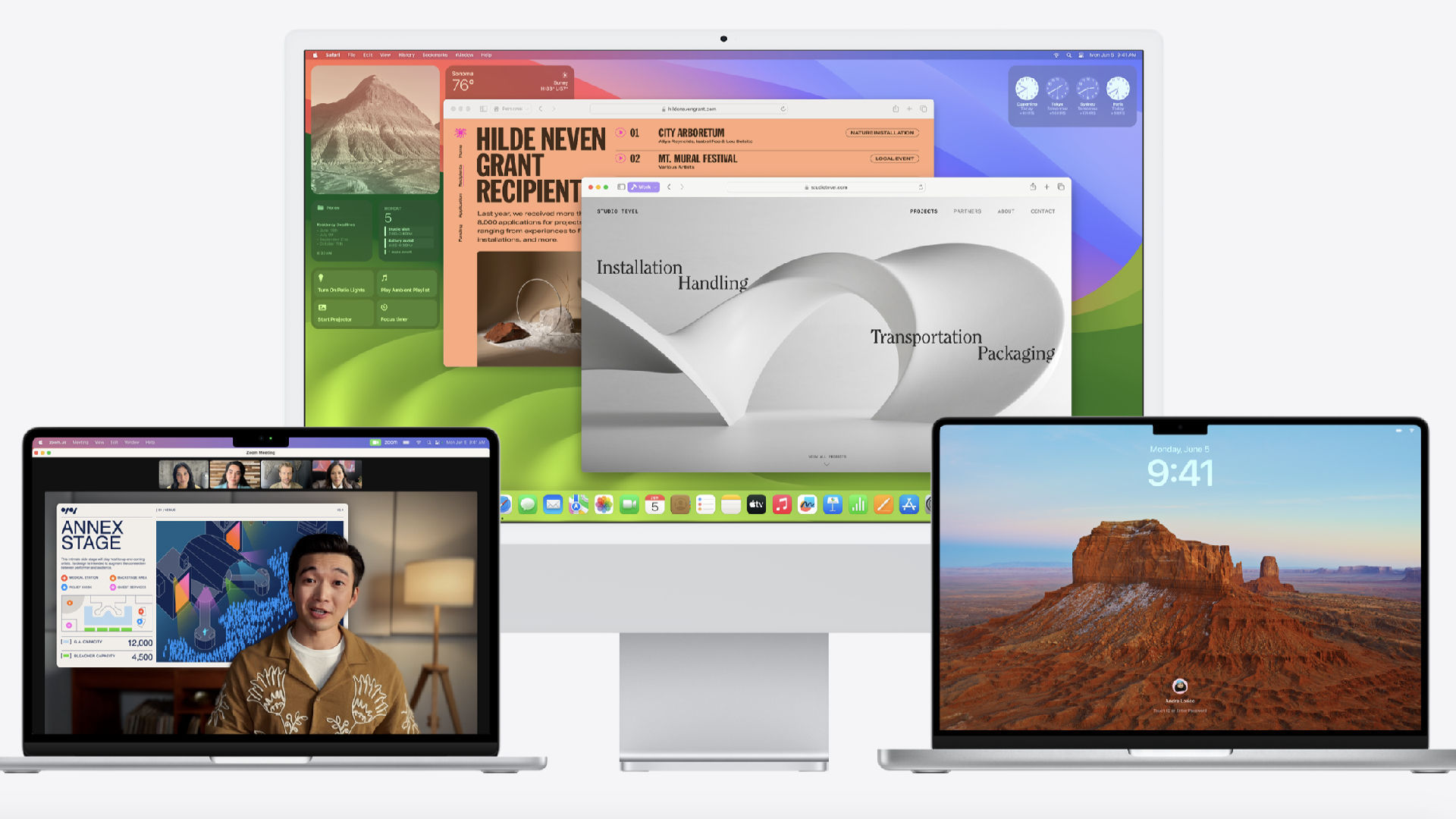 Other than a brand-new wallpaper and a new name, macOS Sonoma also brings the ability to pin widgets on the desktop screen, similar to Windows 7. These widgets are interactive and they become transparent in the background when you open any app in the windowed mode.
Additionally, video conferencing gets a big boost with a new overlay that puts the presenter in front of the slide and the background behind it. The overlay works with Zoom and MS Teams for now.
There's more.
A screensaver option plays animated wallpapers while logging in to the Mac. Safari gets support for web apps and PDF files are easy to work with, allowing you to input text in text fields and signs. A new Game Mode enhances performance for games by allocating more CPU and GPU resources to it from background apps.
macOS Sonoma is coming to all Macs launched in 2018 and beyond.
watchOS 10
Apple touts watchOS 10 as a milestone update for the Apple Watch. A major change comes to the user interface, with redesigned Apple apps as well as new ways to access the Control Center. Turning the crown on the home screen brings up widget stacks, showing all of your crucial information at a glance. There are some new watch faces to liven up the mood as well.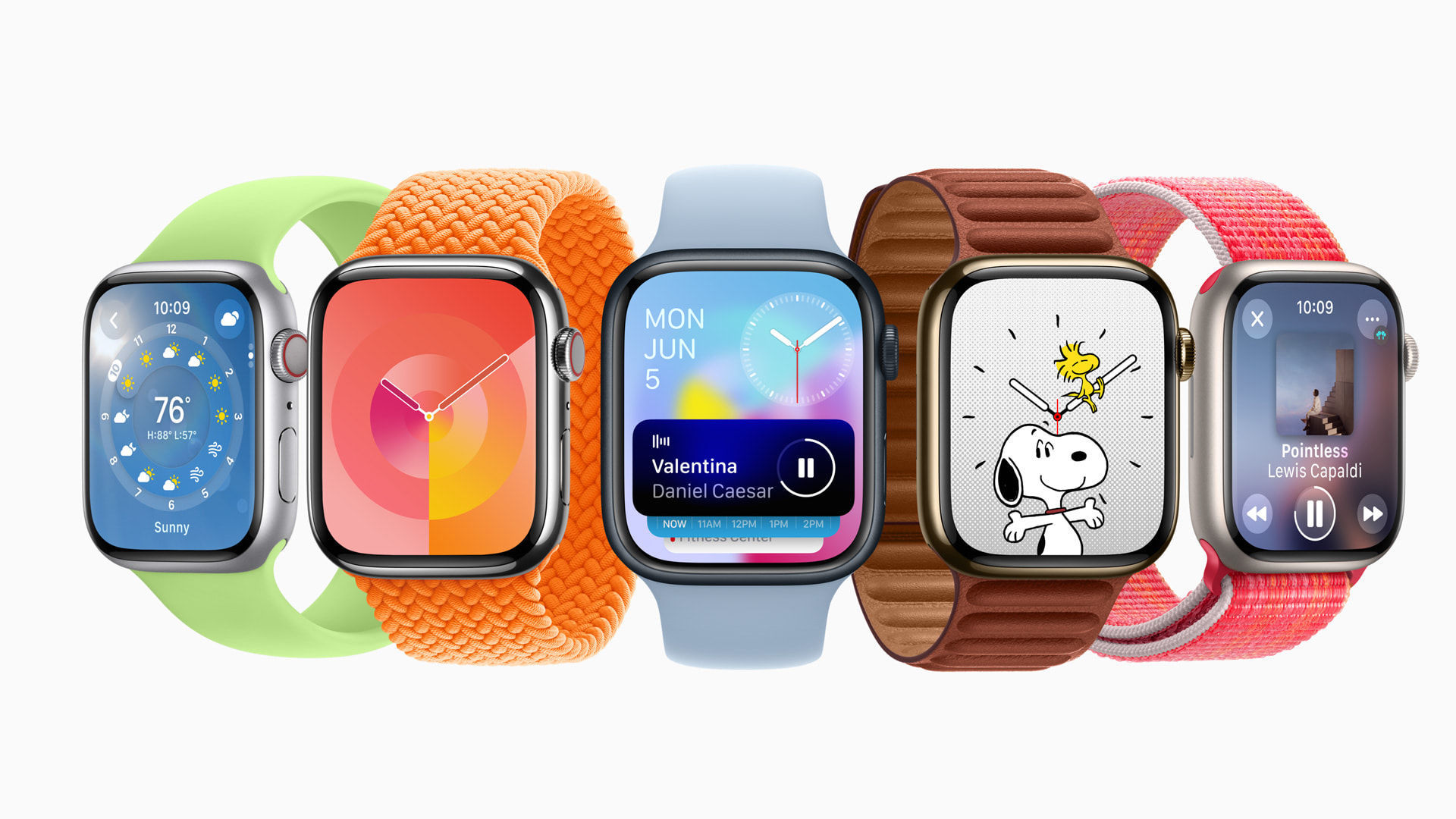 Fitness and health once again take centerstage on Apple Watch. The cycling metrics have been improved and the same goes for hiking, which brings a 3D view to waypoints. The maps app now also includes topographical features. Mental Health can now be monitored and logged from the watch as well as the iPhone, offering insights into your wellness.
Apple tvOS 17
Last but not least, Apple's tvOS 17 brings some meaningful updates to the Apple TV. Users can now use their iPhone cameras to do FaceTime calls via the Apple TV box. The FaceTime app brings support for CenterStage, which should also help during group video calls. Additionally, Apple TV users will now be able to find their Siri remote via their iPhones. The Control Center has also been revamped for a better user experience.
(Hero and Featured Image Credits: Courtesy Apple)
Frequently Asked Questions (FAQs)
Question: What was announced at WWDC 2023?
Answer: Apple announced the Vision Pro headset, three Mac products, iOS 17, iPadOS 17, macOS Sonoma and other platform updates.
Question: Was iPhone 15 announced at WWDC 2023?
Answer: No, the iPhone 15 was not announced at the WWDC 2023.
Question: What are the features of iOS 17?
Answer: Some of the key iOS 17 features include a customisable caller ID, revamped Messages app, Live Voicemail, Standby mode, smarter AirDrop and more.
Question: Is Apple Vision Pro headset AR or VR?
Answer: The Apple Vision Pro is a mixed reality headset.