The luxury resort group's latest acquisition allows you to experience award-winning hospitality — from the moment you taxi down the runway.
Even as the global aviation industry continues to buckle under the pressures of an omnipresent health emergency, businesses that are deeply reliant on commercial air travel are taking matters into their own hands.
For some, that seems like an easy way to tee up quick publicity; though if any company has a shot at arguing that access to air travel is important (even indispensable) to its longevity, there's a good chance that it's Aman.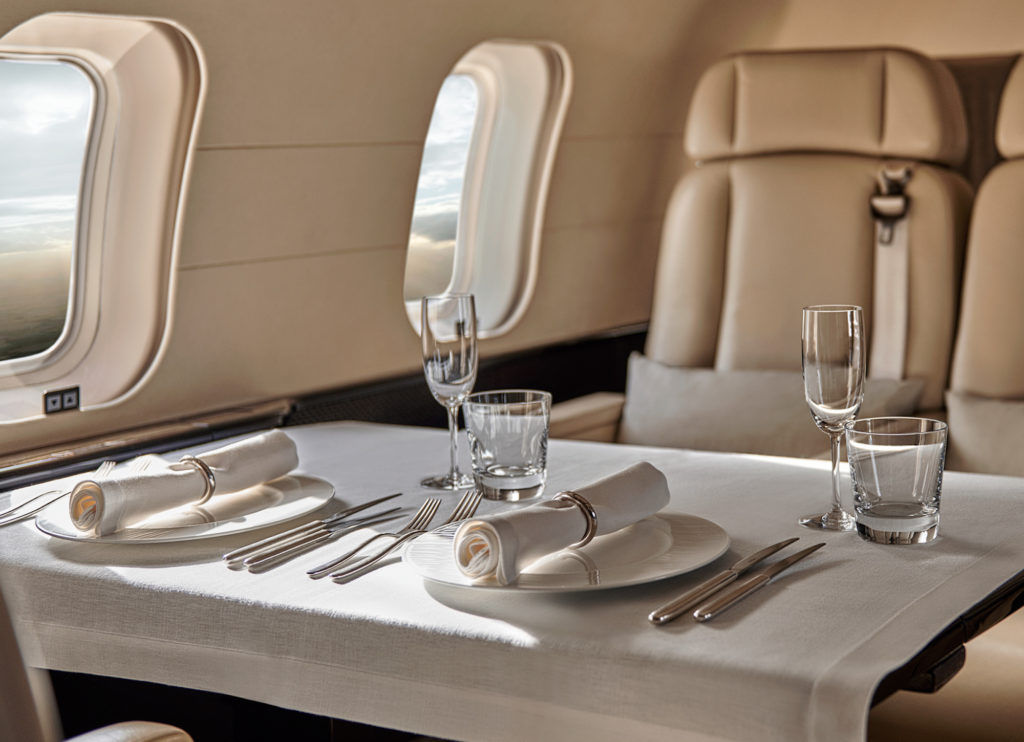 Earlier this year, the award-winning resort operator took delivery of its own Bombardier Global 5000: a 12-seat, Canadian-made passenger jet that shall soon be transporting guests to over a dozen different Aman properties in Europe and Asia. The relative remoteness of most Aman locales (Tokyo being the odd one out) necessitated an aircraft which could operate over intercontinental distances.
In addition to efficient fuel burn and a maximum range (prior to refuelling) of 6,000 miles, this new private jet fulfils the brief of "the Aman way of life" in other noticeably more extravagant ways: The galley is expansive enough for crew members to prepare up to 15 multi-course meals, and the aircraft's avionics suite includes consistent, high-speed WiFi. Other unique Aman flourishes include an onboard tea ceremony in addition to amenity kits supplied by the group's organic skincare line.
It has to be said that this isn't the first time Aman has offered guests a curated itinerary that involves private air travel: The group's previous offering in this segment (entitled 'Jet Expeditions') was designed to offer a fixed-date grand tour of sorts, travelling to different Aman properties aboard an Airbus ACJ318 — currently with tour dates starting February 2021.
Though the new private jet concept accommodates fewer passengers, it gives Aman guests an unrivalled amount of flexibility. You could book your own bespoke itinerary; travel from London to the group's European properties in Greece, Turkey, Morocco and Montenegro; or choose from a range of curated travel experiences that allow you to visit multiple Aman properties within a region, complete with a dedicated guide.
The multi-destination journeys currently available are: Bali & Beyond, From the Himalayas to the Sea, The Secrets of China and Indochina Past & Present.
Learn more about the Aman private aviation concierge, visit Aman online.