Bundle the food scene of Singapore, the animated glow of Tokyo and the English-speaking streets of Hong Kong, and you get Seoul. There is much to take in (you'll thank the travel gods for the clean, quick subway system), yet within this modern city lie serene pockets that deserve your attention. Sure, it's always fun to shop along the streets of Myeongdong or check out exciting locales featured in K-dramas, but the city's more alluring when you give the overrated places a miss and go off the beaten path.
It is always a good idea to avoid all the crowd and discover hidden gems that are likely more worthy of your time. Trendy neighbourhoods full of vintage stores meet sprawling green spaces in Seoul. We have compiled our favourite places in Seoul which aren't your usual, overrated tourist haunts.
Most overrated spots in Seoul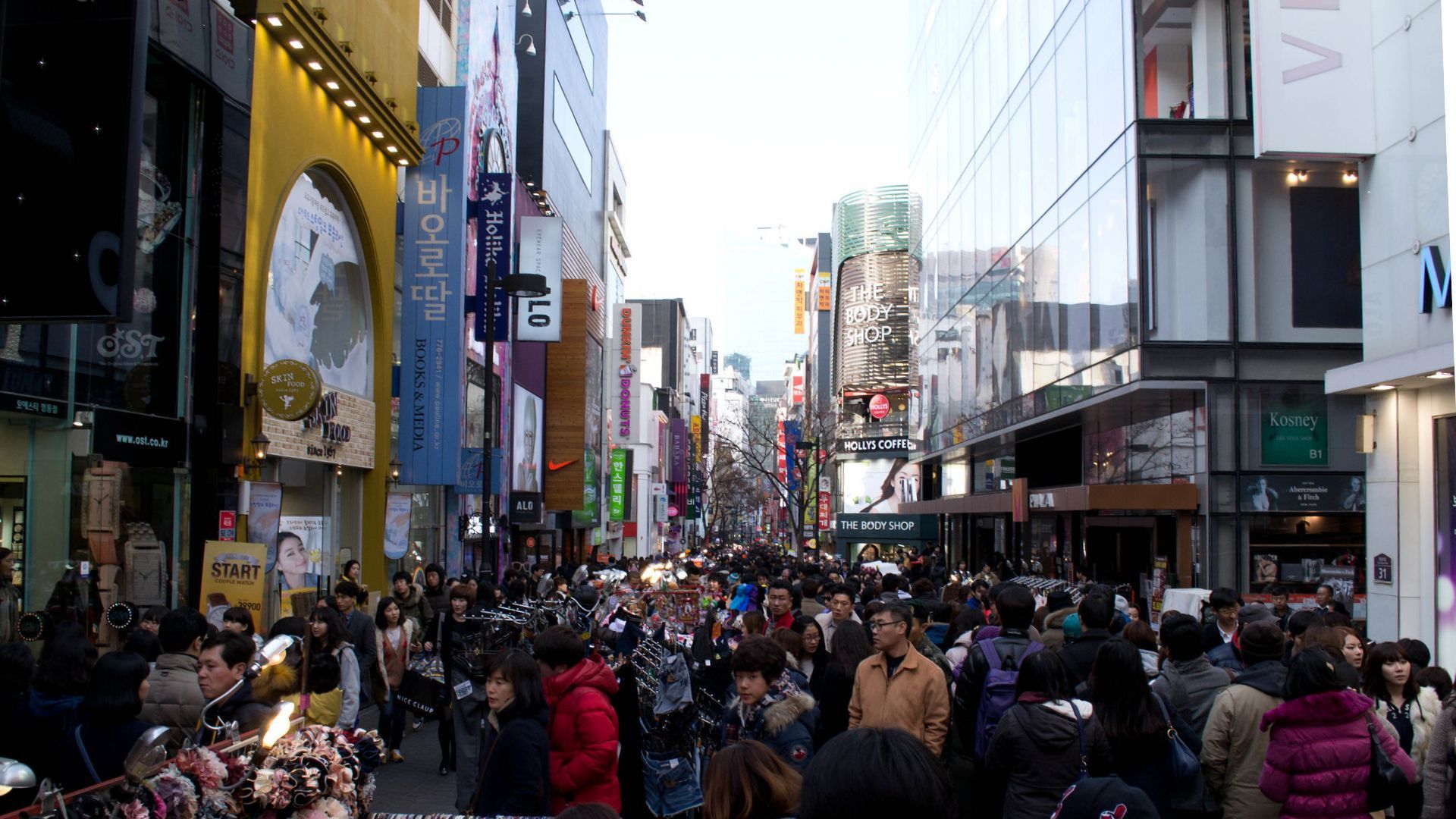 Overrated: Myeongdong
Did you really go to Seoul (or South Korea for that matter) if you didn't go shopping? From the latest clothing to top-notch beauty products and delicious street food, there's definitely plenty to buy in Myeongdong. But unless you're really into branded products or looking to score the latest trend, Myeongdong is worth a skip. These days, it seems like locals don't even shop at Myeongdong anymore because there are cheaper, less crowded options.
Where to go instead: Hongdae, Gwangjang Market
Hongdae is not without crowds, but there are plenty of places (and spaces) to shop. You will probably need a whole day to explore the nooks and crannies of this place! Compared to Myeongdong, there's a livelier vibe here with street performances at night. You also have a range of restaurants to choose from as well as reasonably-priced clothes.
Gwangjang Market (previously known as Namdaemun Market) is definitely the go-to for food. Sure, it can get busy but given the numerous options, you'll likely find an empty spot somewhere. Unless you're lining up for the famous dumpling stall featured in Netflix's Street Food Asia series, you'll be fine. But more than just a foodie destination, you'll be dizzy with the plethora of vintage goods sold across multiple floors. Whether it's hand-me-downs, cool trinkets, or the familiar smell of a laundromat, you'll likely find it here. Similarly, Hongdae has its own fair share of vintage stores if you prefer to go there. Happy thrift shopping!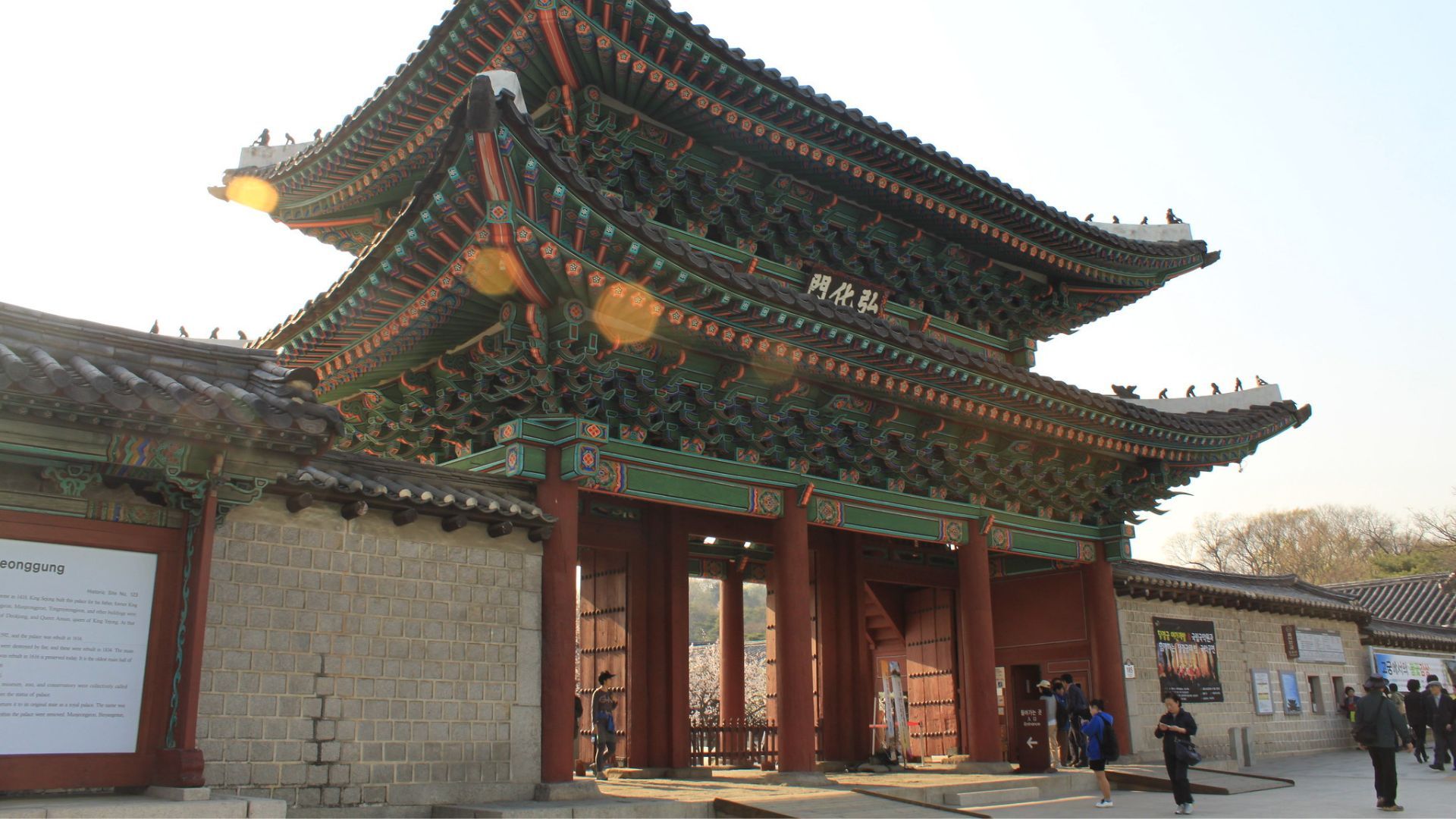 Overrated: Gyeongbukgung
A trip to Seoul somehow doesn't feel complete without adding Gyeongbukgung to your itinerary. The palace grounds certainly get a lot more visitors compared to its other less crowded siblings. It's easy to see why though, as Gyeongbukgung is the largest and oldest of the bunch. It's also located near other tourist attractions like Bukchon Hanok Village. While Gyeongbukgung definitely has its charms, there are less populated places that offer similar experiences.
Where to go instead: Changgyeonggung, Donggureung
If you really want to recreate your K-drama moment without the crowds photobombing you, head over to Changgyeonggung. It's even better if you can go in spring with the cherry blossoms scattered around the border of the palace. You get to see somewhat similar architecture here with the added plus of having fewer visitors.
When you aren't pressed for time, you can also take a trip all the way to Donggureung in Guri. You will not just see where royals used to live but where they were laid to rest. In Donggureung alone, there are more than 15 royal tombs of Joseon kings and queens.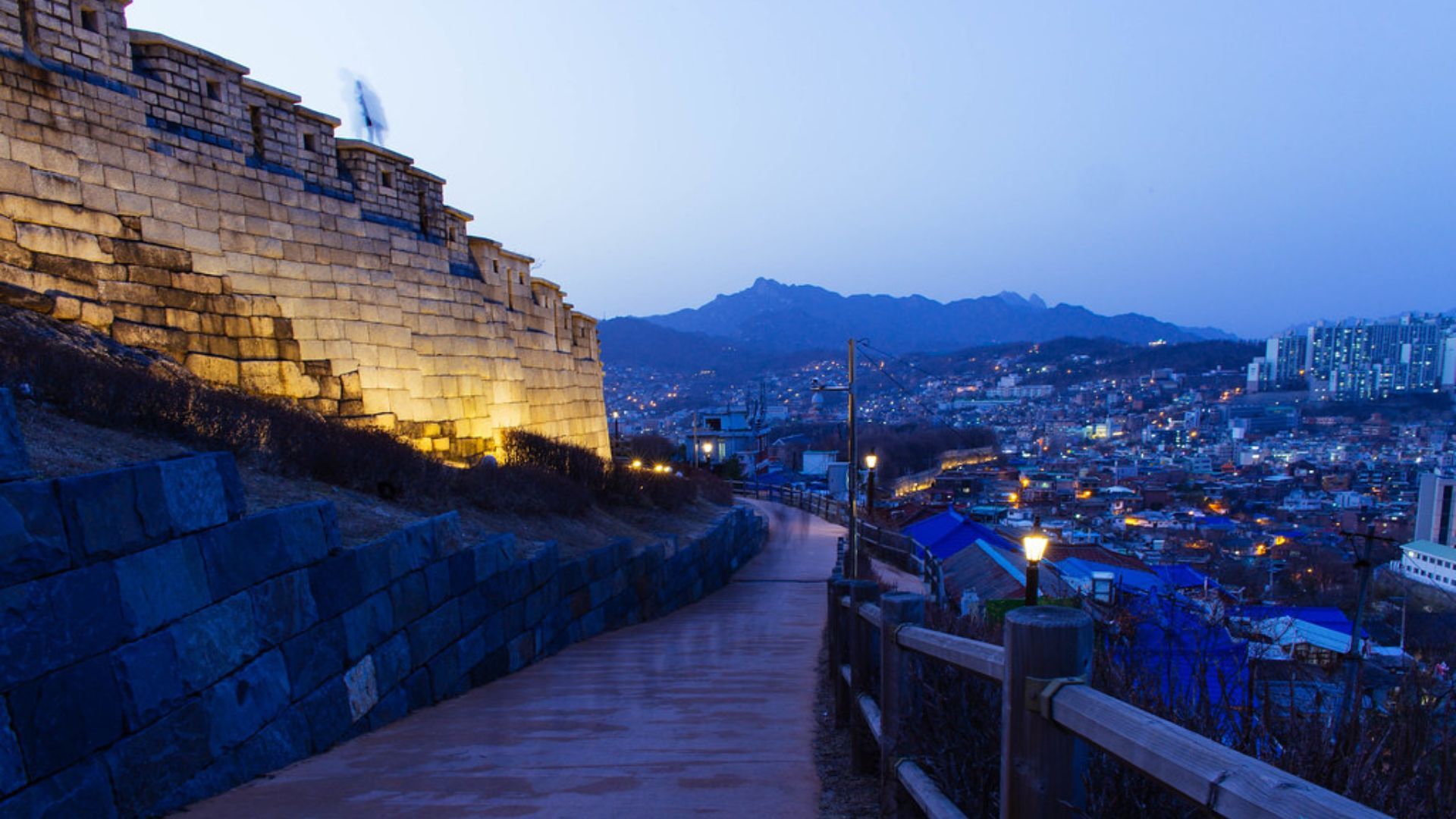 Book these hotels in Seoul
Overrated: Namsan Tower
Who doesn't love to see a view of Seoul's skyline? Most tourists will head to Namsan Tower for that. It has an observation deck, a 360-degree restaurant view, and plenty of love locks to seal your fate. As with many popular places in Seoul, Namsan Tower is bustling with people. Moreover, the weather decides weather you can get a clear view of the bustling metropolis.
Where to go instead: Bukhansan Mountain, Seoul City Walk Trail, Hwaseong Fortress (Suwon)
It's a misconception that Seoul only has high-rise buildings! In fact, you can start your hike to Bukhansan Mountain from Seoul and enjoy stunning views of the city. The trail is relatively easy as well, so it's a great option even for beginners. Or if you're more experienced, you can also choose a different hiking trail. Bukhansan Mountain is the most visited National Park per unit area—it's Guinness Book certified so it can get crowded, but we recommend going on a weekday for a more leisurely stroll. Nothing beats exploring the great outdoors.
Alternatively, you can also walk up the Seoul City Wall, also known as Naksan Trail. What's great about this is that you get to experience the best of both worlds—views of skyscrapers and the traditional stoned walls. Along the way, you'll pass by Jangsu Village, Naksan Park, Ihwa Mural Village, and Dongdaemun. We recommend going at night for more romantic views as you see the city light up.
If you don't mind leaving Seoul, then Hwaseong Fortress in neighbouring Suwon is also another option. A UNESCO World Heritage Site, the fortress surrounds the city of Suwon and much of its nearly six-kilometre walls still stand today. If you 'hike' up, you can get incredible views of Suwon.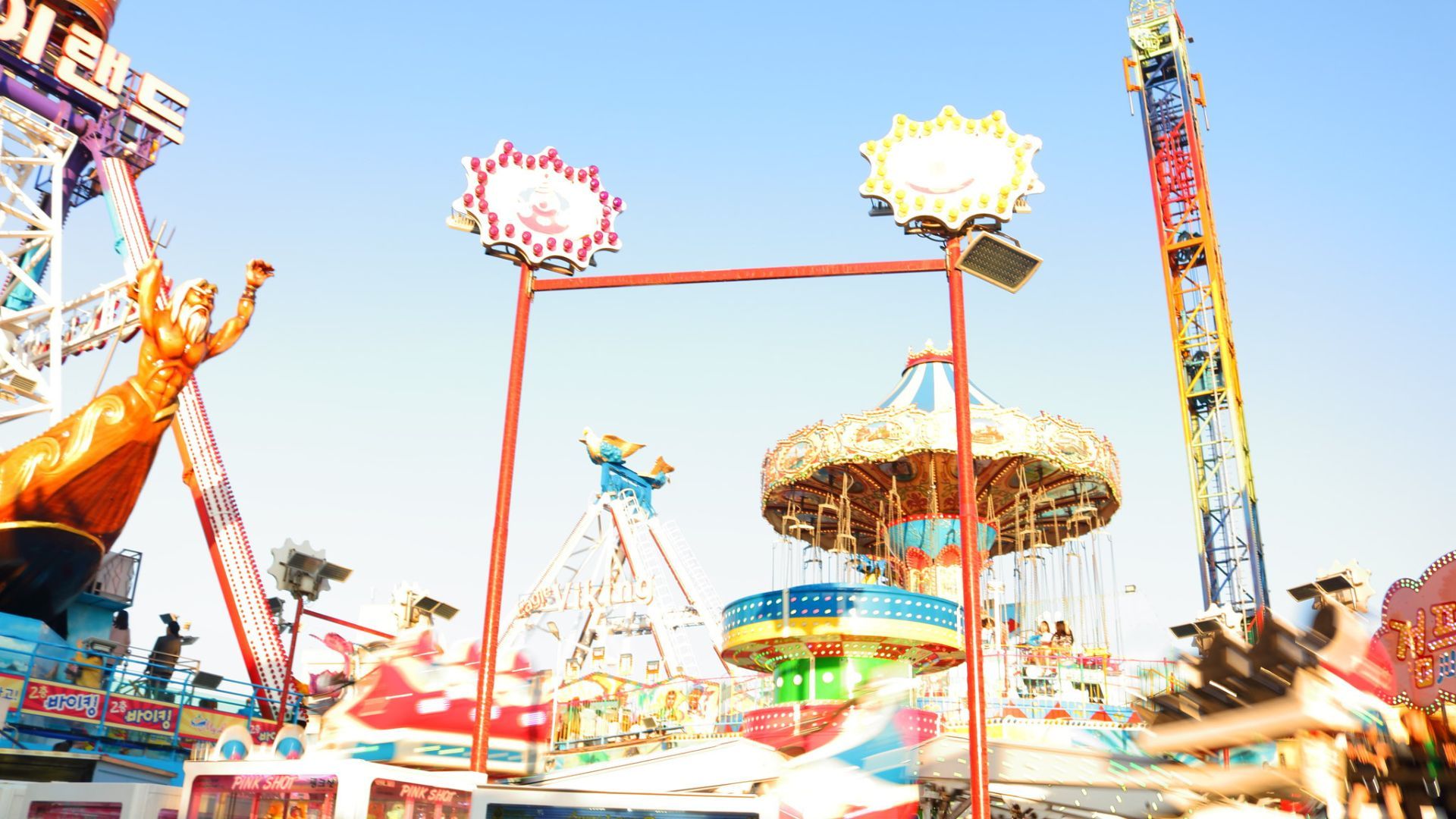 Overrated: Nami Island
Maybe 10 years ago, Nami Island was still a 'must' on a Seoul travel itinerary but these days, the place has become very commercialised. It's not surprising since it's a private island, transformed into a tourist attraction. Nami Island became popular as it was the filming site for the hit K-drama, Winter Sonata. There's Petite France to admire if you want to see European-style buildings or see flowers at Gapyeong. But otherwise, there's really not much you can do.
Where to go instead: Wolmido
Wolmido is technically located in Incheon but given its close location to Seoul, it's a better option than Nami Island. The island once served as a temporary palace during the reign of King Hyojong in 1653. In the late 1920s, it became a resort and today has a theme park!
South Korea might not have a Disneyland of their own, but Wolmido Theme Park is a good option especially if you find Lotte World or Everland expensive. It also has an old-school vibe to it. Wolmido is free of charge, and you just have to purchase tickets for individual rides instead. Other than that, you can also visit the Wolmi Traditional Park and see the lush gardens and traditional houses like the ones you'll find in Bukchon Hanok Village. When it comes to food, you also won't run out of choices. The best ones are the seafood restaurants along the shore.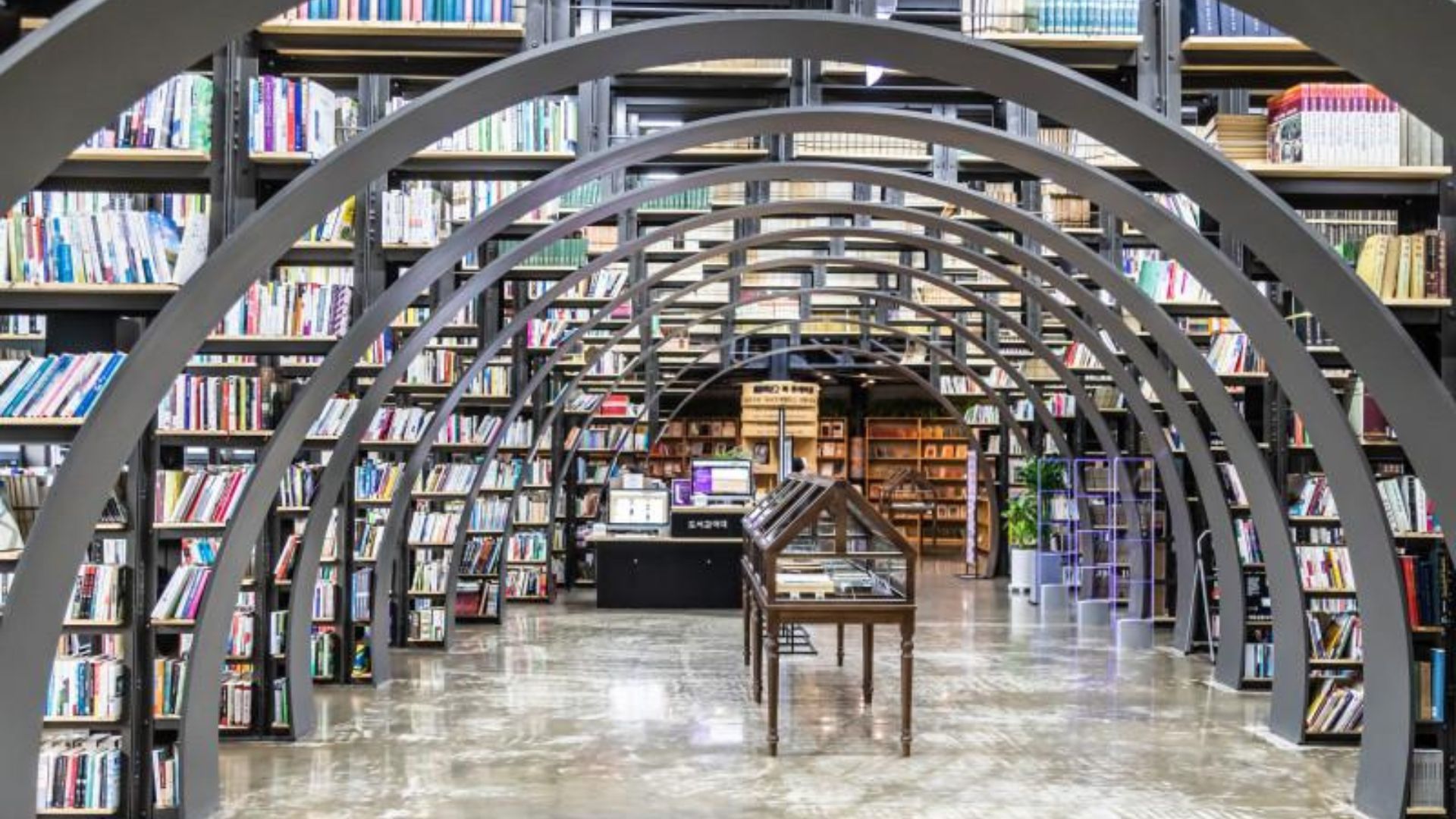 Overrated: Coex Mall
You might have seen a photo of a wall-to-ceiling bookstore roaming across Instagram—that functioning bookstore and library is in Coex Mall. But other than the IG-popular Starfield Library, there's really nothing to see in Coex Mall or around the Gangnam area for that matter unless you want to go high-end shopping. There are other better malls and bookstores worth exploring, so we're putting this on our list of overrated places to visit in Seoul.
Where to go instead: Seoul Book Repository, Book Park Seoul, Daeo Bookstore
If Starfield Library became popular on Instagram, Seoul Book Repository and Book Park Seoul on Korean dramas. Seoul Book Repository is home to 120,000 books, mainly old and secondhand ones taken from old bookstores around Seoul. The Seoul government purposely built the cultural space to house the books so visitors can read them. Book Park Seoul is another place to visit for bibliophiles. You probably won't even know where to start looking among the art and science books. There's also a cafe on each floor to read with a coffee in hand.
If you want to go where K-pop idols and Korean celebrities go, then head over to Daeo Bookstore. It's the oldest bookstore in Seoul and has been frequented by the likes of RM of BTS. One of IU's albums was also shot there. The bookstore also moonlights as a cafe so you can enjoy both a book and a drink!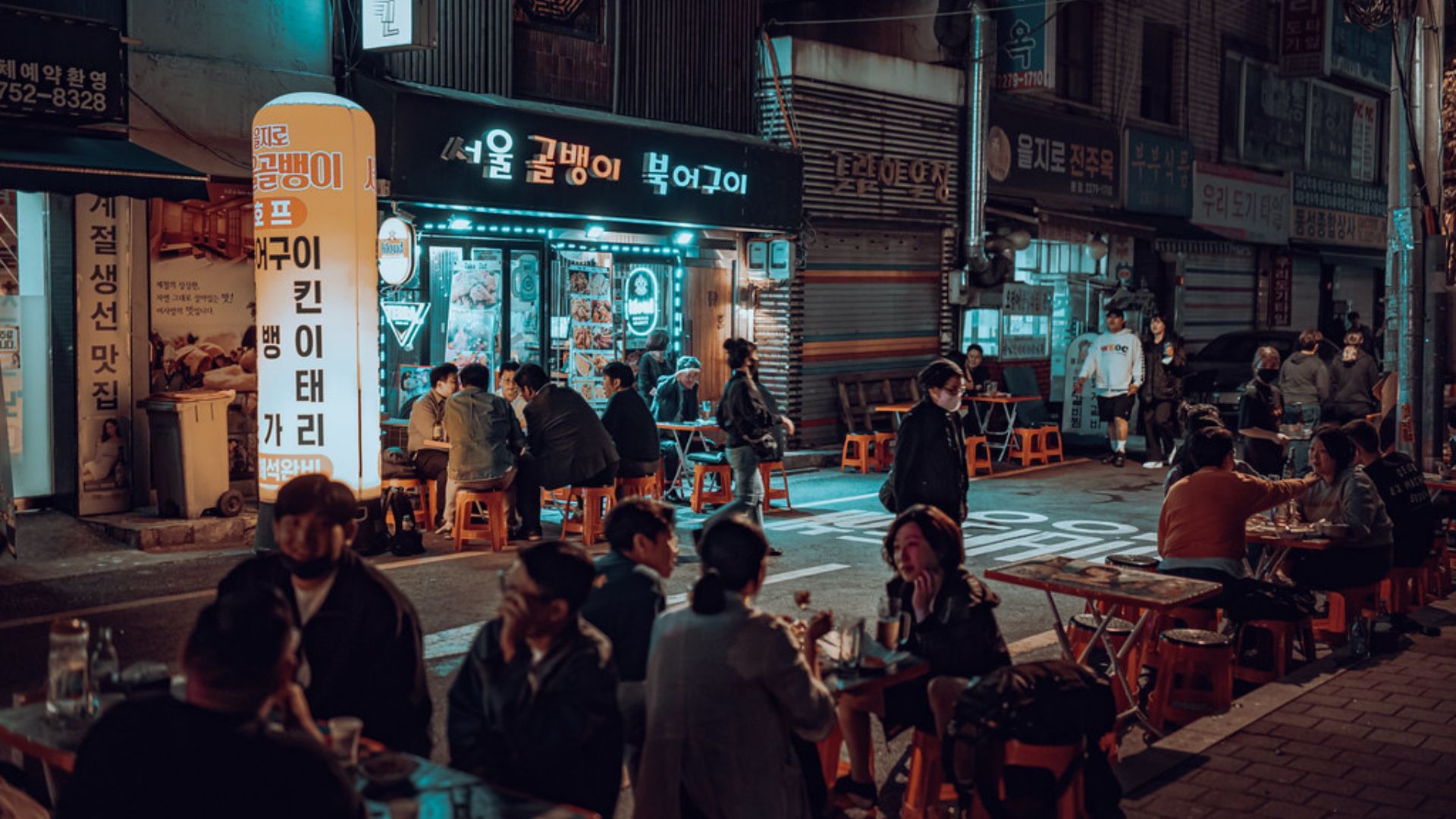 Overrated: Common Ground
Common Ground used to be the place where hipsters and the young crowd go. After all, it is a shopping area made out of shipping containers. It also became popular when the K-pop girl group SISTAR filmed a music video there. These days, it's worth skipping as it has become one of the most overrated places to visit in Seoul. It's also quite a walk before reaching the place. Even if you love shopping, you'll likely find similar brands or styles in Hongdae.
Where to go instead: Euljiro, Gwangjang Market
Euljiro is the newest hip neighbourhood to visit. It's slowly coming into people's radar but is still relatively frequent by locals. Its nickname, 'Hip-jiro' is a combination of the words, 'hip' and 'Euljiro' so you can guess what to expect. What's interesting about the place is that it offers a mix of attractions. On one hand, you have hip spaces with neon lights and on the other, hardware stores, antique finds, and traditional crafts. It's a back-alley neighbourhood that's transforming itself into a cultural hotspot, while still keeping its rustic charms.
Besides the antique finds, there's a range of bars to head to or classic cafes to sit down and relax. If you want to dine like a local, head over to Euljiro Nogari Street and eat at one of the Korean-style outdoor pubs. You'll commonly find office workers heading here for dinner and you can certainly join in the fun.
Are you ready for your Seoul trip?
(Header image credit: Zequn Gui/Unsplash; featured image credit: Jet dela Cruz/Unsplash)