Hangzhou, the capital of China's Zhejiang province, is known for its dreamy West Lake panoramas and rolling green hills. The West Lake — with its islands, temples, pavilions, gardens and arched bridges — has been widely celebrated by poets and artists since the 9th century. In fact, Marco Polo once described the city as "the most beautiful and magnificent in the world."
Although modern Hangzhou is now littered with skyscrapers that coexist alongside traditional Chinese architecture, it has retained plenty of its charm, along with its reputation as the most romantic city in China. Paired with its sophisticated restaurants, funky arts scene and vibrant nightlife, it comes as no surprise that the city is one of China's most popular holiday destinations.
Here, the best luxury hotels to book if you're planning a trip to Hangzhou.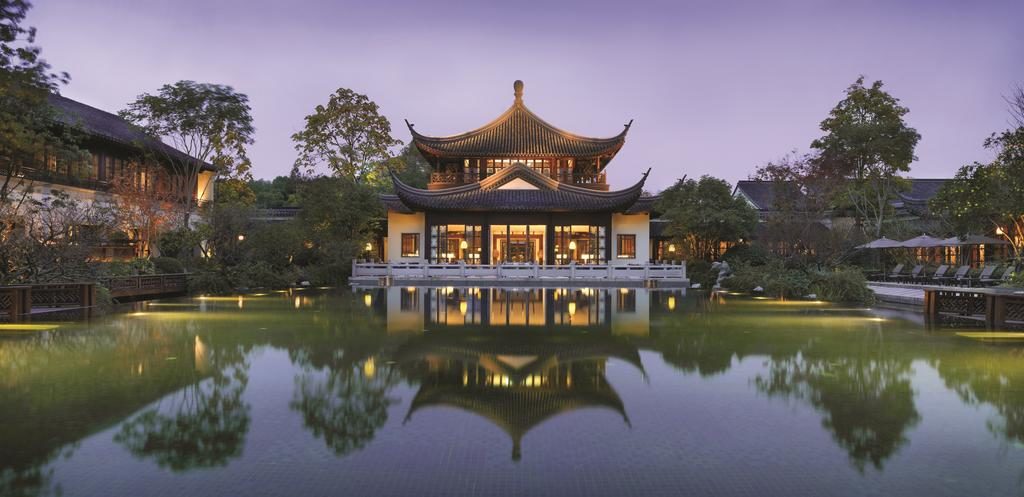 Nestled in the northwest corner of Hangzhou's West Lake, Four Seasons Hotel Hangzhou at West Lake brings the brand's hospitality alongside views of traditional Chinese gardens. The property blends into the surrounding landscape with its traditional Jiang Nan architecture, including its black-tiled roof and pagoda-style pavilions that look out to a bamboo forest, gardens and lily-strewn ponds. Accommodation comes in the form of 81 spacious rooms, furnished with a king or two queen beds, modern amenities and decorated in a beige and dark grey palette.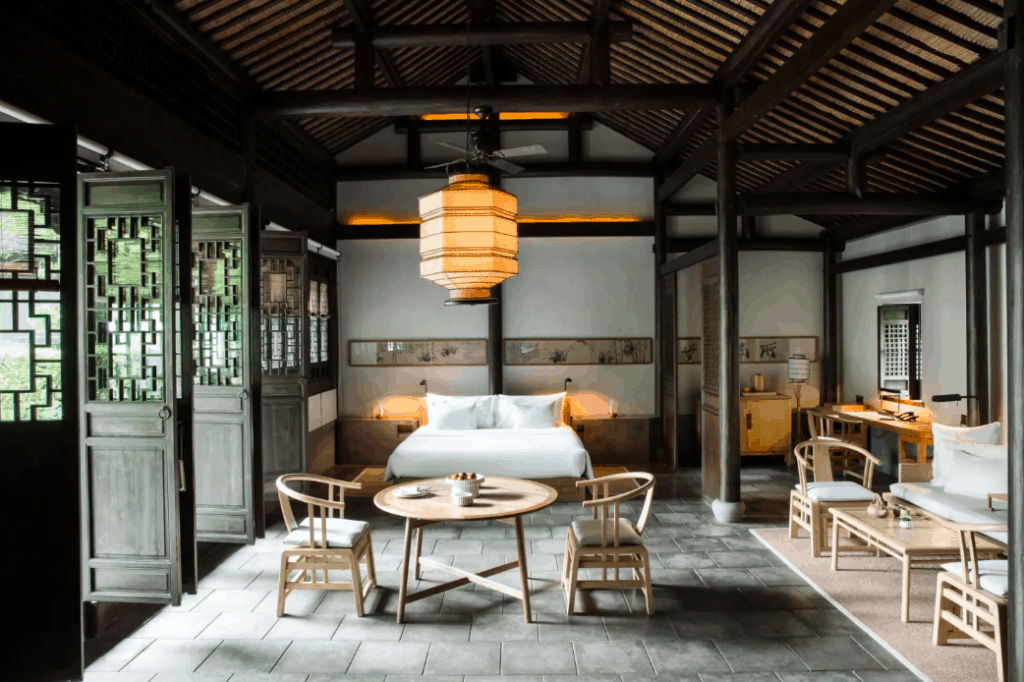 Amanfayun is a traditional village resort set amidst bamboo-filled forests and Buddhist temples in Hangzhou. The rustic 42-room property is Aman's second in China. In fact, the resort is a conversion of an entire village whose inhabitants once harvested the tea the town is known for. Once houses, the accommodations are decked with stone floors, cloth-and-wire lantern lights, and a stunning subdued palette.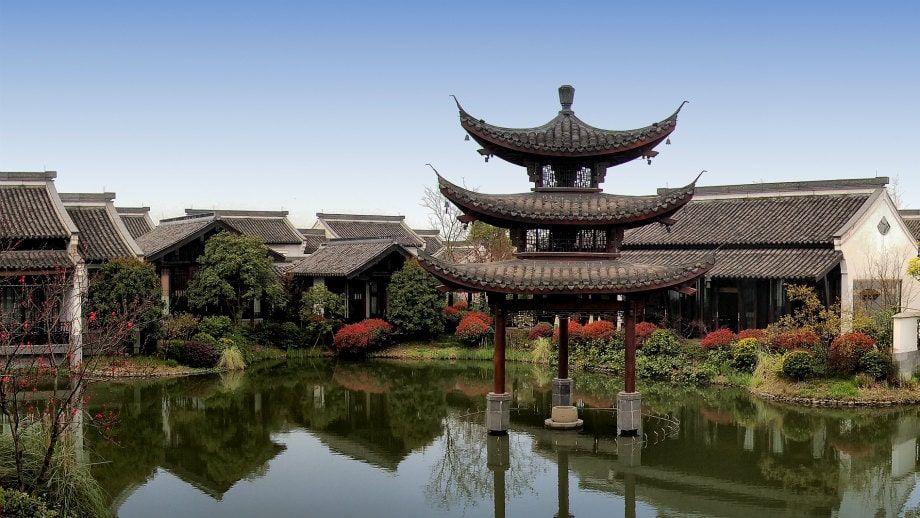 Banyan Tree Hangzhou is located in an authentic water village, set in the picturesque Xixi Wetlands Nature Reserve. Guests staying here will enjoy the lush greenery and tranquil atmosphere of the park, all from the comfort of their own suites. In fact, Banyan Tree Hangzhou comprises 72 beautifully-appointed suites and villas, ranging from the water terrace suite to the spa sanctuary villa.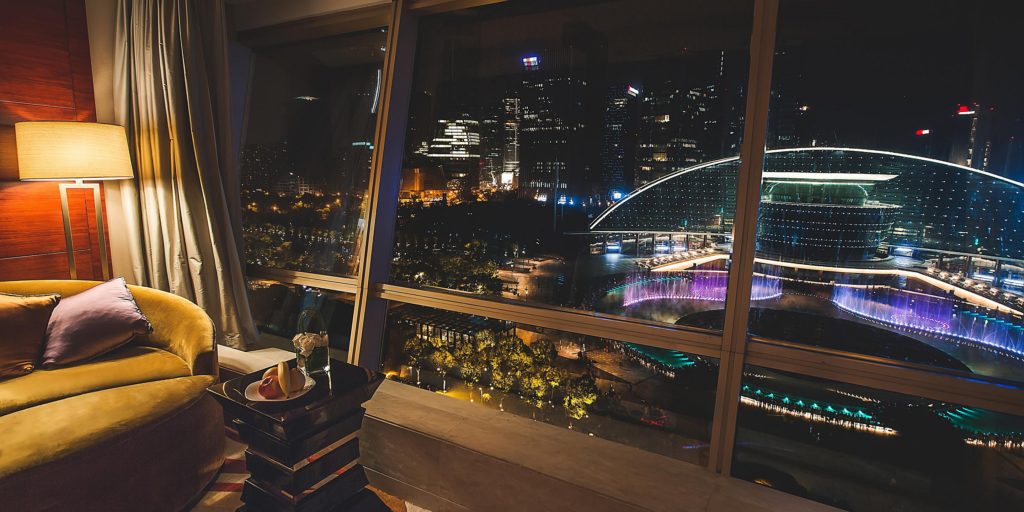 Located in the scenic Hangzhou Qianjiang CBD, InterContinental Hangzhou boasts magnificent views of the Qiantang River, Lighting Show, and Musical Fountain. The hotel is a modern architectural treasure set in landscaped gardens. InterContinental Hangzhou is a destination in itself, with six outstanding restaurants and bars, along with a luxurious health club with indoor pool. Formerly the Hyatt Regency Hangzhou, the property located on the shores of Hangzhou's famous West Lake is now the Zhejiang province's first Grand Hyatt hotel after going through an extensive redesign. Grand Hyatt Hangzhou is home to 388 comfortable rooms and suites, the majority with a wide bay window and seat designed to absorb the breathtaking West Lake view. The hotel's 24 suites feature and additional living room and access to the Grand Club Lounge offering a VIP concierge, use of a boardroom and complimentary breakfast, afternoon tea, and evening cocktails and canapes.