During this lockdown period, perhaps you've been dreaming of all the top destinations you'd like to visit once borders open up again. Is it to take a hot balloon flight over the canyons of Cappadocia? A spa buffet at your favourite wellness resorts in Southeast Asia? Or to soak in meditative bliss at the best hot springs in Japan?
If you've been lusting for the latter, most frequent flyers to Japan would concur that exploring the lesser-known parts of the Japanese countryside, especially without a guide or translator, can be quite the challenging feat.
Even with its world-class tourism industry and legendary standards of hospitality, Japan — can be a challenging place to navigate. Ditto on the subject of onsens: those emblematic Japanese leisure destinations, consisting in their most basic form of a guesthouse (ryokan) connected to hot springs rich in natural minerals. According to the Japan National Tourism Organisation, there are currently over 30,000 naturally occurring onsens nationwide; and the culture of toji (hot spring therapy) has a documented following which stretches back some 1,000 years.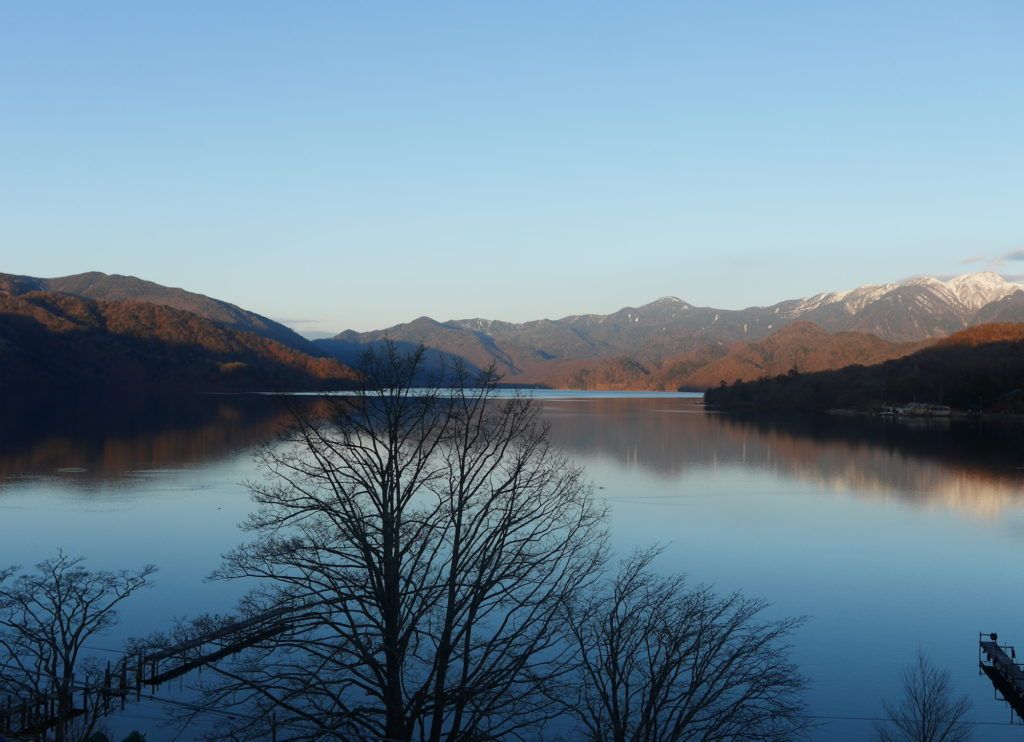 Consequently, first-time travellers to Japan can easily be floored by the sheer number and plurality of options; whereas seasoned visitors might be looking to deepen their enjoyment by unpacking the various factors that have contributed to the onsen ryokan's perennial allure.
Luckily for us, a recently published English-language guide makes it much simpler. Penned by Iris Law, a seasoned Japanophile who has visited more than 100 of the country's idyllic ryokans, 'The Onsen Experience' (HK$220, available from Man Mo Media or Bookazine) is one of the most exhaustive English-language depictions of Japanese hot springs to be published in Hong Kong to date.
In 'The Onsen Experience,' the Hong Kong-based travel writer catalogues 23 of "the most breathtaking onsen ryokan across Japan," spanning from the northern reaches of Hokkaido to the subtropics of Fukuoka. From the rustic to luxurious, centuries-old to contemporary, "a whole range of ryokan offerings are included in this book," says Law. "I've focused more on the boutique family-run inns that have been passed on for generations. Each one is unique in style and personality."
Law explores factors such as the design of the ryokan, water quality, onsen etiquette and history, as well as a breakdown of the various minerals commonly found at each spring — aiding readers' understanding of why certain ryokan have developed a reputation for curing highly specific ailments over the years.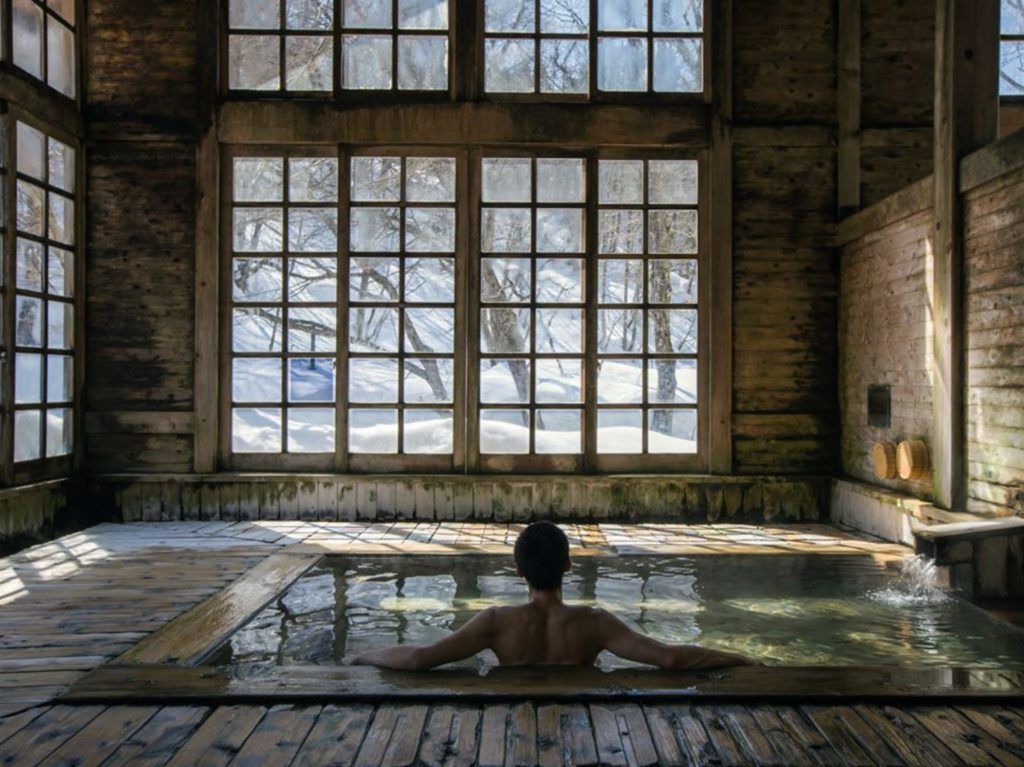 While Japan's ongoing restrictions on international travel have probably put a damper on your travel plans this year, 'The Onsen Experience' is an invaluable work to have in the back pocket — giving you all the more time to study up on onsen etiquette and find a destination that well and truly speaks to you.
At a glance, readers will discover a world-class retreat (operated by Hoshino Resorts) at the foot of Mt. Nantai; kashikiriburo (private baths) dangling high above Kagoshima's renowned Kirishima forest; and a remote spring at Aoni lit by an astonishing 200 kerosene lamps. Curious to learn more? Check out five of the highlighted onsens below to add to your bucket list.
Aoni Onsen
"Aoni Onsen is a secluded rustic hot spring inn located deep in the mountains in the Aomori Prefecture. Famous for their 200-plus oil lamps used inside the inn, it offers a very unique experience allowing guests to completely switch off from busy urban life, living without electricity, television and data network for a brief digital detox. One can nourish themselves in the stillness of nature with its charming waterways and cypress-lined hot spring baths. Simple local dishes are served at night in a dimly-lit restaurant. Oil lamps are the only source of light at night, with the flickering of flames at once calming and romantic." — Iris Law, author of 'The Onsen Experience'
Kai Nikko
"Kai Nikko is a hot spring ryokan by famous luxury hotel brand, Hoshino Resorts, located in the historical town of Nikko where world-heritage shrines are found. The accommodations celebrate local traditions and specialties, featuring artwork, décor and cuisine that have been passed down for generations. At Kai Nikko, most rooms face the tranquil and beautiful scenery of Lake Chuzenji. The onsens also honour an ancient tradition, where a bottle of Japanese sake is poured into the hot spring pool every evening. It is believed to bring blessing and good health when the body is immersed into this sake-infused hot spring. The kaiseki dinner is also memorable — it not only showcases local delicacies, the tableware used is also mostly handmade by local artists." — IL
Myoken Ishiharaso
"Myoken Ishiharaso is a luxurious traditional ryokan conveniently located just 15 minutes away from the Kagoshima Airport, at the foot of volcanic Mount Kirishima in Kyushu. Its onsen water is high in minerals that are said to alleviate skin problems and other ailments. Soaking in its rotenburo (or open-air hot spring bath) right next to the river and listening to nature sound is a divine experience. Traditional materials and ancestral antiques were incorporated into the building design as a nice reminder of the region's past. Meals at Myoken Ishiharaso is a fancy kaiseki affair — beautifully arranged dishes are presented in procession by their attentive staff using the prefecture's best produce." — IL
Satoyama Jujo
"Satoyama Jujo is an eco-friendly contemporary hot spring hotel situated in the Niigata Prefecture, an area best known for growing the best rice in Japan. The owner has redefined luxury with his innovative concept designed to let guests experience 10 different aspects of local culture and nature during their stay. Satoyama Jujo is conscious of running the hotel in a sustainable way to reduce harm to the environment, whilst also promoting organic locally grown ingredients. Dishes are mainly composed of rare mountain vegetables cooked with both Japanese and Ayurvedic methods along with few dishes of seafood and beef. One of the highlights is cooking your own pot of delicious Niigata Koshihikari rice on your table. The open-air baths and some rooms have views of the mountain ranges from afar, most captivating when capped with snow during winter." — IL
Takinoya
"Situated in an active volcanic region in Hokkaido Prefecture's Noboribetsu town, Takinoya is a prestigious traditional ryokan founded in 1917 that offers a calm and luxurious retreat. With more than nine types of hot spring water rarely found in one single location, Noboribetsu was given the name "hot spring department store." At Takinoya, guests can bath in six different types of hot spring water claimed to provide various therapeutic health benefits. The hotel has been tastefully remodelled with modern upgrades and most rooms come with a private in-room onsen bath. The culinary experience is exquisite — serving kaiseki dinner using superior Hokkaido seafood, meat and vegetables. A visit to nearby Jigokudai (the "Hell Valley") is a must where you'll find large boiling sulphur crater lakes, hot steam releasing from the ground and a natural hot-spring foot bath." — IL