There are few better ways to explore the big, beautiful world than by embarking on a voyage on a show-stopping luxury cruise. All your luggage stays in one place as you hop from one jaw-dropping destination to the next all while enjoying top-notch hospitality on board. These lush vessels are crafted to create an immersive experience at sea, with lavish designer suites, fine dining and sparkling cocktail lounges marrying high-end inclusions and services like exquisite spas.
And we have listed the cruise-liners that offer all this and more.
Silver Whisper, Silversea Cruises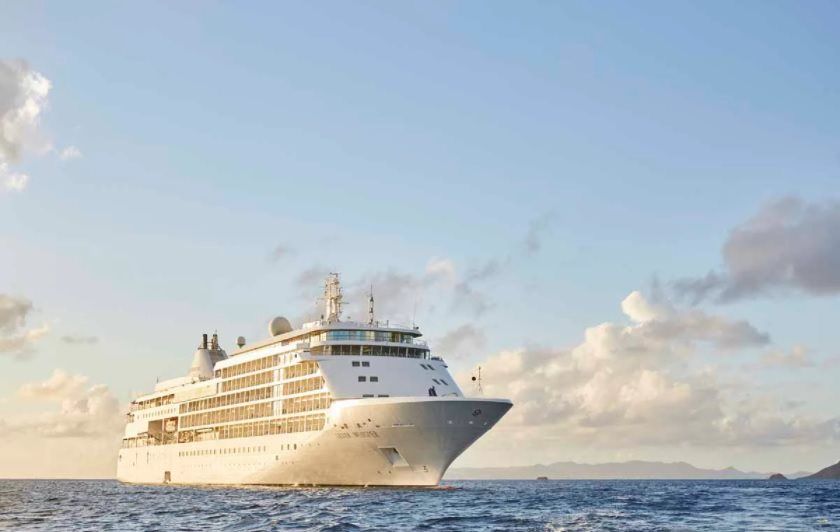 Silversea, owned by Royal Caribbean, is one of the best in the luxury cruise market. Particularly known for its flexible dining schedule, it offers an intimate experience to its patrons. Silversea Cruises also feature a lecture series and engaging expert guides onboard. The company is reputed for covering over 900 different destinations, including the Arctic, Galápagos Islands and Alaska, on all seven continents.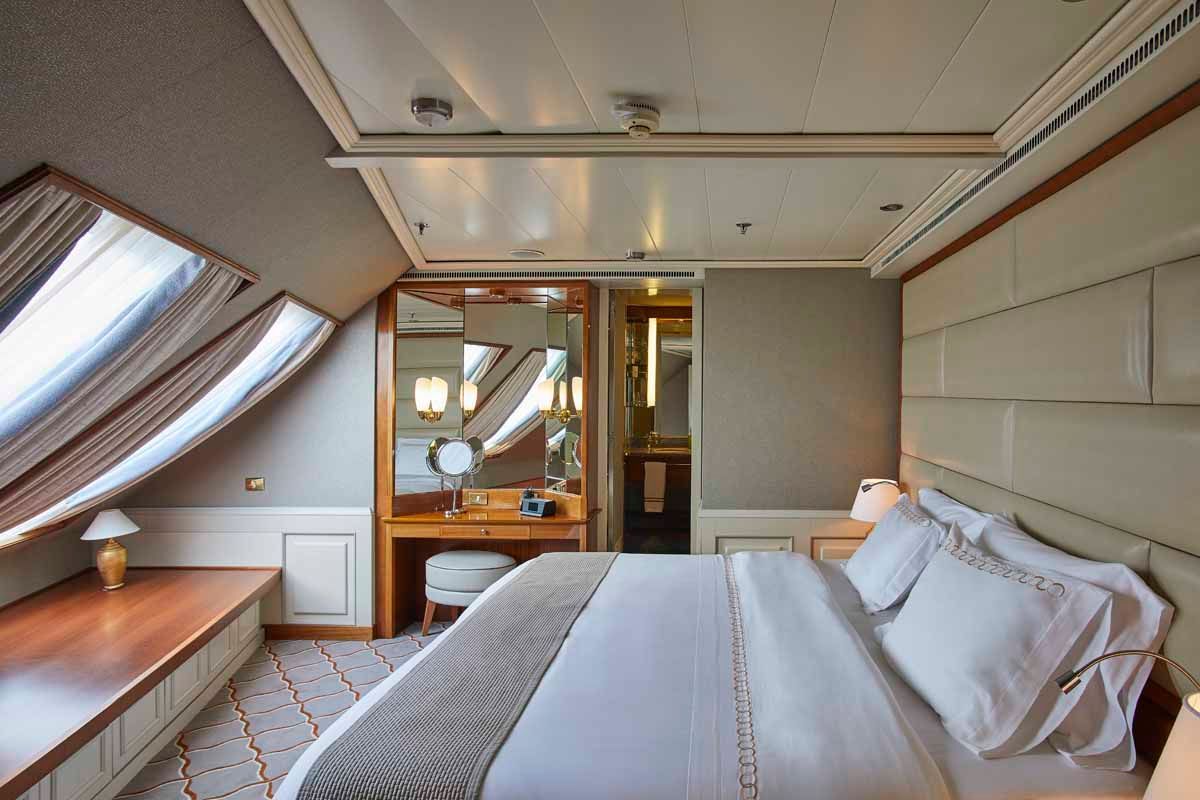 Set sail with Silver Whisper for a 138-day voyage 'The Tale of Tales 2022' that starts from Fort Lauderdale in Florida and ends in Copenhagen, Denmark. The Cruise will stop at 69 ports, including Turkey, South Africa, Antarctica and Iceland. Donning polished marble bathrooms and walk-in closets, accommodations in this all-suite ship are spacious and comfortable. Travellers onboard can try some gourmet food at any of the four restaurants, spend a day at the spa or just enjoy a complimentary drink with live music at the bar. The options of keeping yourself busy (or not) are aplenty.
Find out more here.
Seabourn Sojourn, Seabourn Cruises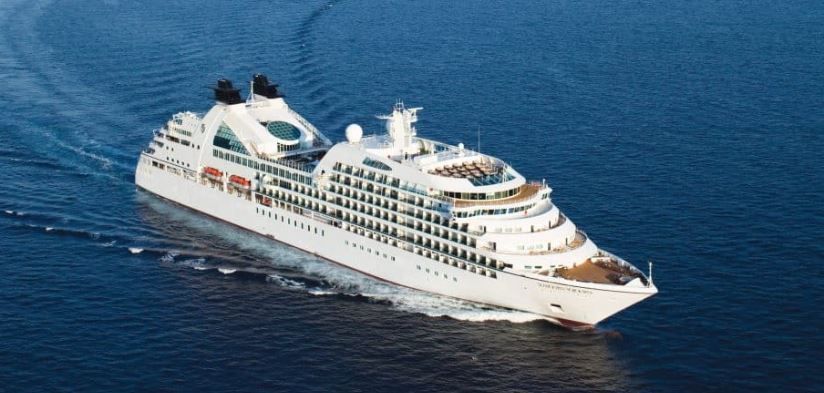 The Seattle-based intimate ship touring company is also the official cruise partner of UNESCO World Heritage and helps in promoting sustainable tourism at World Heritage sites across the globe. It has a fleet of five modern ships that offer elegant suites with ocean views and exemplary services. While dining, you can choose from a range of dishes developed by Michelin-starred chef Thomas Keller for Seabourn Cruises.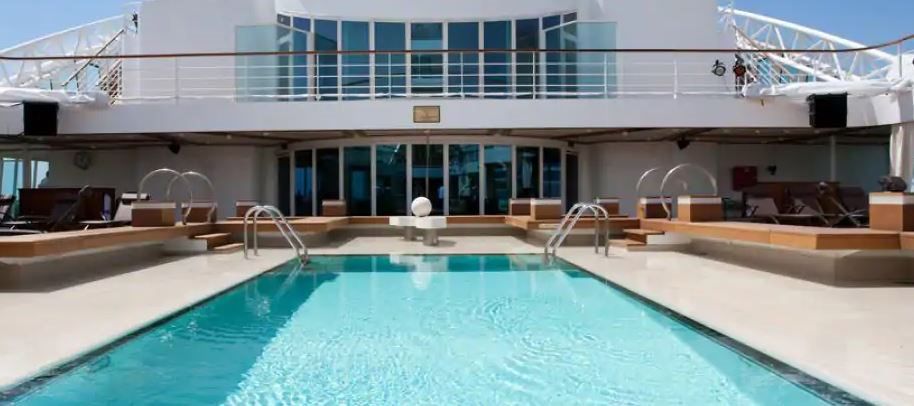 Seabourn announced its '2022 World Cruise: Extraordinary Horizons' last year, a 145-day journey on Seabourn Sojourn. This ultra-luxury ship will sail from Los Angeles, California, making stops in countries like Australia, New Zealand, Vietnam, Japan, Sri Lanka and Egypt, and end in Athens, Greece. Guests will be treated to regional cuisines by visiting guest chefs, local wines and exclusive events. They can also avail personalised service like spas, along with world-class dining, fitness centre, bar among many other options. The accommodation options include four suits with prices starting from US$ 66,999.
Find out more here.
Seven Seas Mariner, Regent Seven Seas Cruises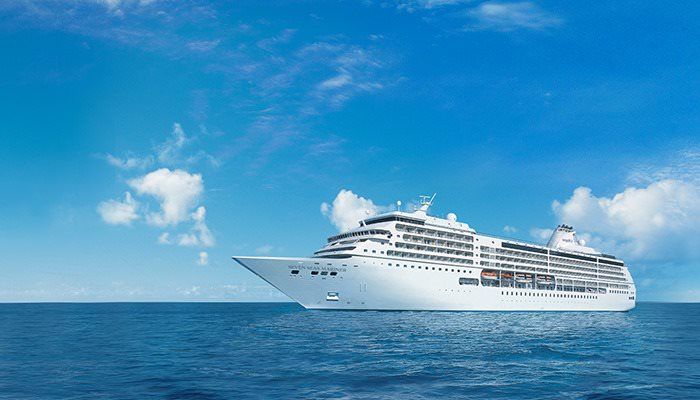 Regent Seven Seas really adds the 'extra' in extravagance sailing to more than 300 ports on seven continents with quality service and low staff-to-passenger ratio. Even the cabins are deluxe suites decked with king-size beds, well-replenished minibars and L'Occitane essentials. Concierge and Penthouse suite guests enjoy add-ons like complimentary Hermès products, a personalised butler, a free pre-cruise night in a luxury hotel and more. Furthermore, door-to-door luggage service is provided to ensures guest's comfort.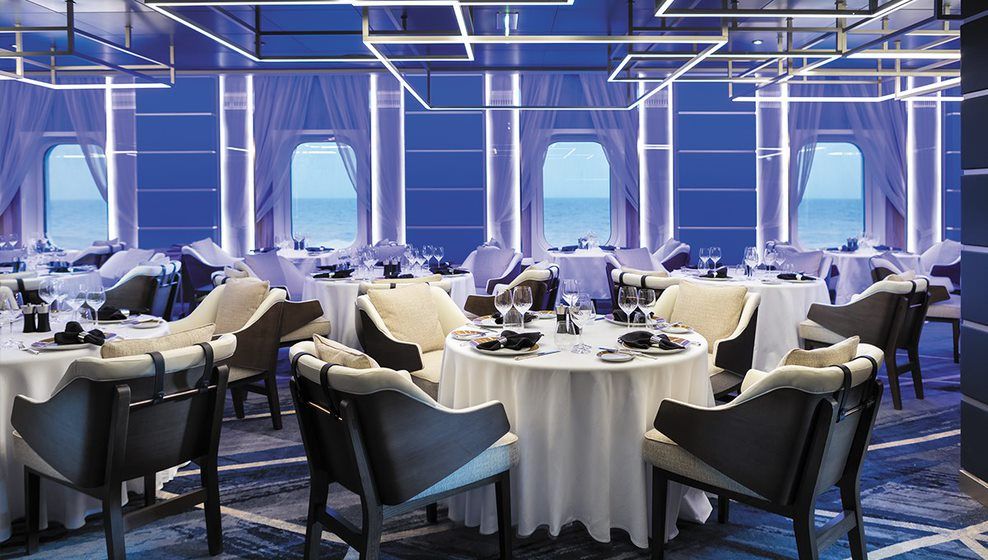 Seven Seas Mariner's 'Navigate the World' roundtrip from San Francisco sets off for 120 night. The ship will call on 59 ports in 17 countries across three continents. You can book yourself in one of the eight different types of suites, the price of which will also cover the airfare, gratuities, dry cleaning, three speciality restaurants, spa, heated swimming pool, library, fitness centre, unlimited WiFi, two whirlpools, a card room, open bars and unlimited + free shore excursions too. What more could one really ask for?
Find out more here.
Oceania Insignia, Oceania Cruises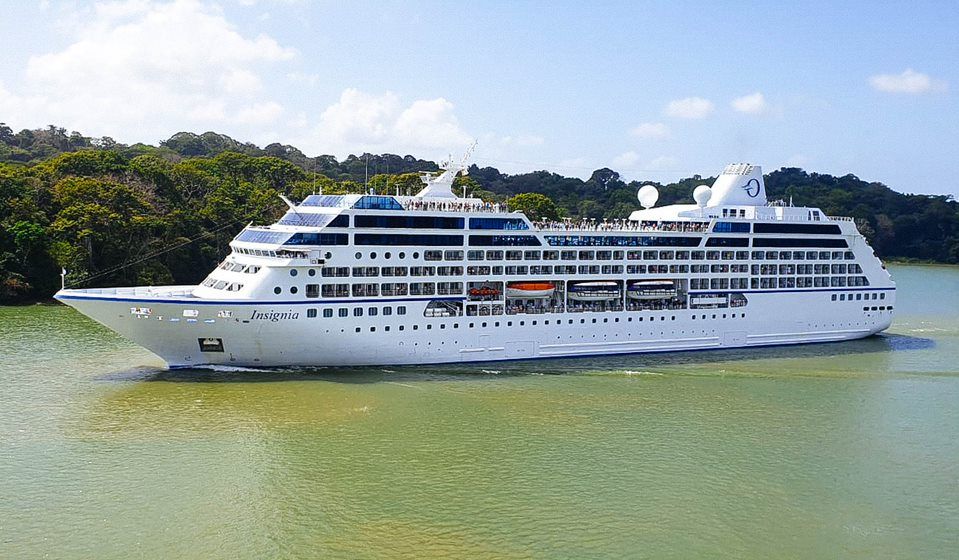 Found in 2002, Oceania embraces refined luxury catering to more than 400 destinations, worldwide. Their objective is to do everything the "R.I.T.E. way" (with respect, integrity, trust and excellence). This versatile line presents amenities like a casino, art classes, gourmet dining, cooking demos, theatre, library, card room with varied board games, wine and martini tastings. Their plush suites are massive, cosy and loaded with Bulgari products.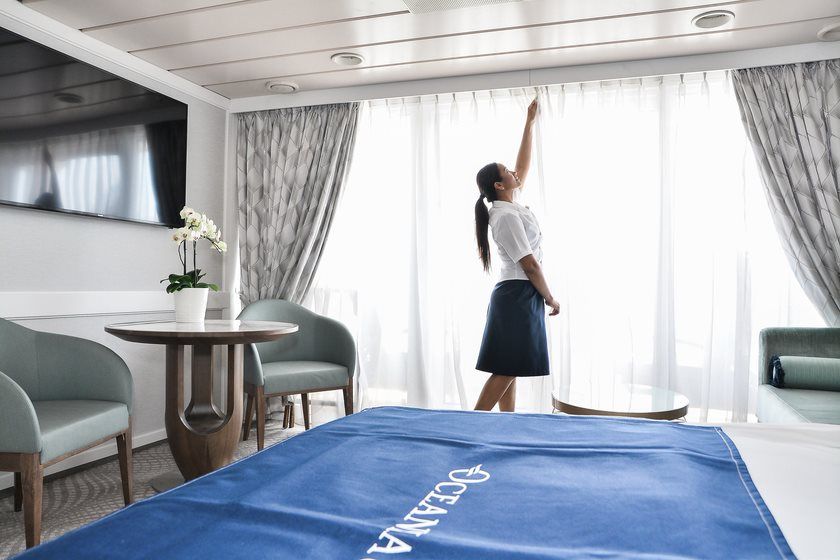 Oceania Insignia's epic 'Around the Word in 180 days' tour starts in Los Angeles and ends in New York. The tour will take you through 91 destinations across the Pacific isles, Australia, Asia, Africa and Europe. When not exploring off the ship, you can catch a show, get drinks at the bar or spend some alone time at the library reading your favourite book. Fares begin at US$42,899.
Find out more here.
Queen Mary 2, Cunard Cruises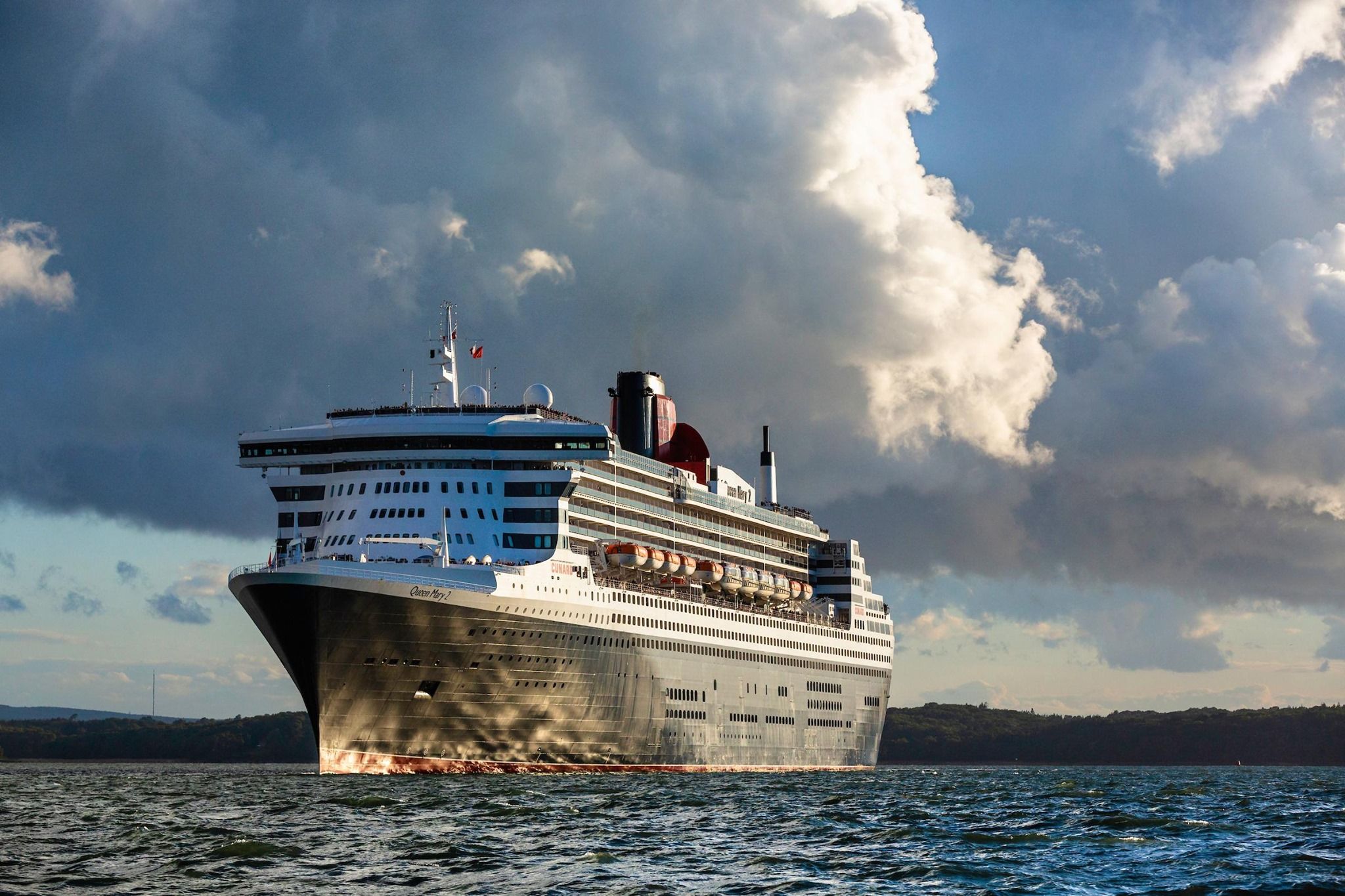 The epitome of 'old is gold' ocean travel, Cunard started it all by inaugurating a world cruise first in 1922 with RMS Laconia covering 22 ports from England in 130 days. Over the years, this line has sailed several notable guests like Queen Elizabeth (in 2016). Cunard's famous ocean liners — Queen Victoria, Queen Elizabeth and Queen Mary 2 combine time-honoured regal traditions and an unparalleled premium service with varied modern amenities to leave an indelible mark on its passengers.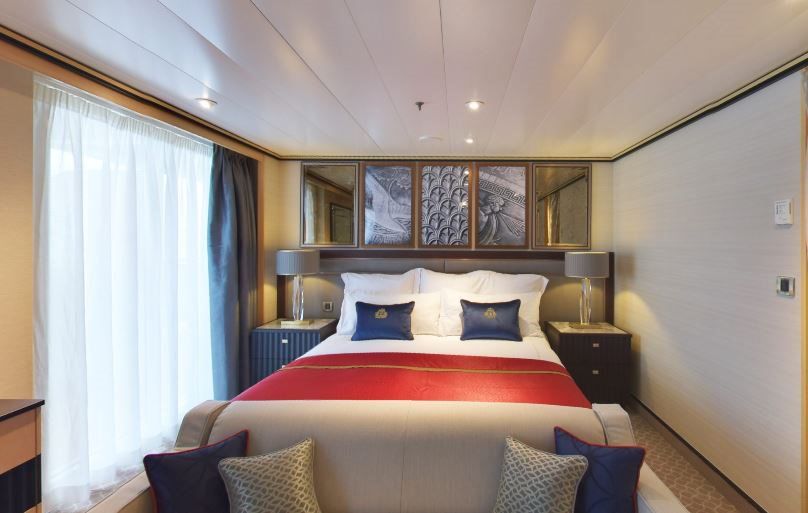 Cunard's Queen Mary 2 houses the largest cruise library owning over 6,000 books, the only pet kennels and a planetarium at sea. Setting off for 104 nights roundtrip, the 'World Voyage' explores 16 countries and 27 ports, sailing from Southampton in England, via the Suez Canal. Enjoy their revered white-glove afternoon tea service, Shakespeare-esque entertainment, 3D cinema and the nightclub offering sophisticated theme parties and glam balls. Fares range from $13,409 (for inside staterooms) to $62,369 (for Queen's Grill suites).
Find out more here.
Crystal Serenity, Crystal Cruises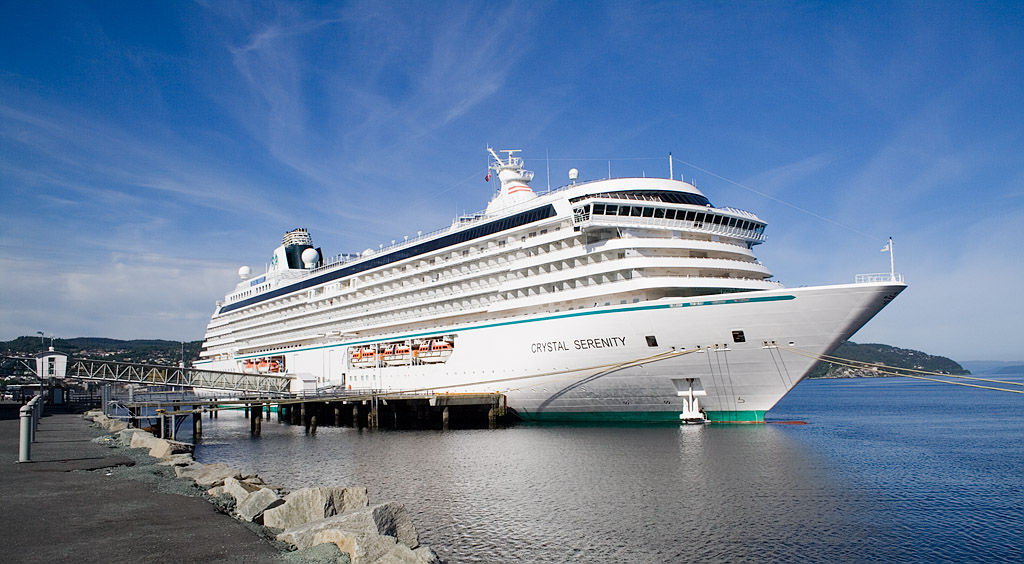 Dominating Condé Nast Traveler's Gold List (1997-2014, 2016-2020), Crystal cruises is highly regarded for offering 2,000 different excursions in 818 locations. Popular for Europe's only all-suite and all-balcony custom-built river ships and enriching activities onboard, this is one of the family-friendly lines. Allergy-prone travellers can choose to stay in the PURE® staterooms that integrate a 7-step rigorous hypoallergenic process to eliminate 99.9% air-borne irritants and impurities, making it ideal for severe allergy-prone tourists.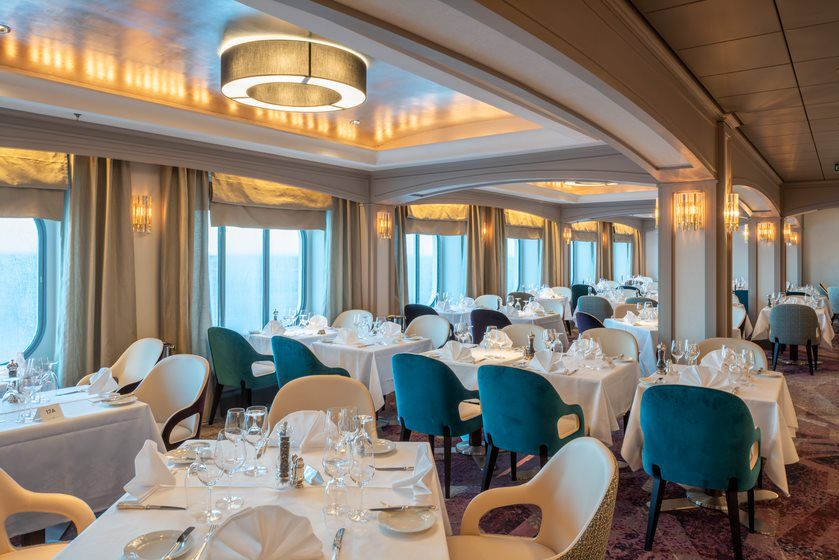 Crystal Serenity's 116-night 'Myths, Marvels & Monuments: A Cultural Mosaic' tour spans over breathtaking landscapes of countries like New Zealand, Australia, Bali, Sri Lanka, Oman and India. You can either embark on this roundtrip from Miami or Los Angeles next year. This ship offers stylish comfort with a six-star service and Michelin-approved gastronomy dining. The cost per head starts from US$49,049.
Find out more here.
Viking Sun, Viking Cruises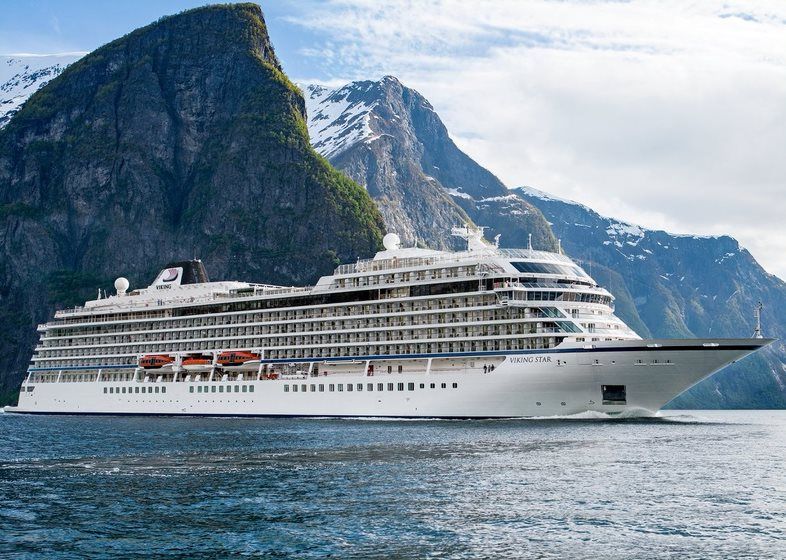 Viking was voted the #1 Ocean Cruise Line by Travel + Leisure readers in the World's Best Awards 2020, for the fifth time in a row. Founded in 1997, Viking began as river cruises but entered luxurious ocean travel in 2015. Today it's synonymous with lengthy global-sailing and offers river and ocean cruises as well expeditions. Some of its ships are named after celestial bodies.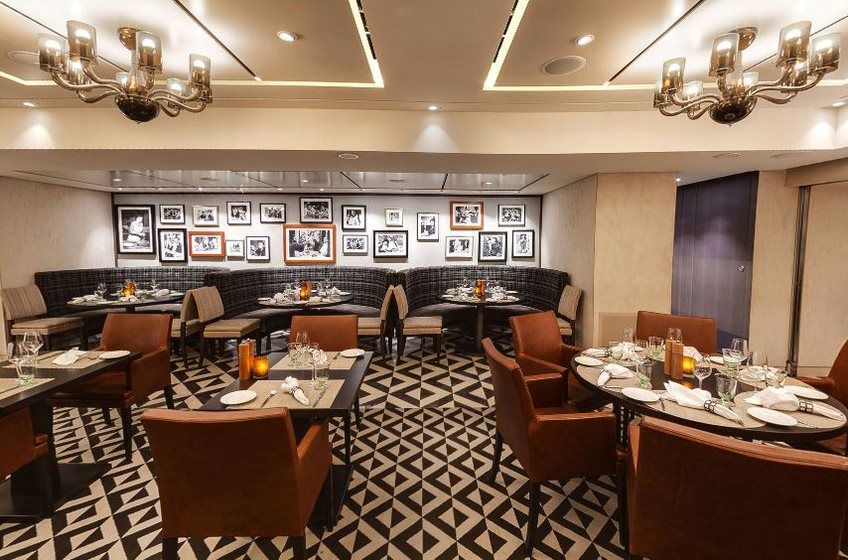 Viking Star embarks on its World Cruise from Fort Lauderdale, Florida and disembarks in London, England. During the 136-day trip, the ship will make stops in 27 countries across six continents. The passengers will get a chance to explore cities like Sydney, Singapore, Istanbul, Rome and Barcelona. Elegantly designed and decorated, you can choose to stay in a stateroom or a suite. The prices start from US$54,995.
Find out more here.
(Main and featured image courtesy of Unsplash)