With its lively ye shi (night markets), accessible location and charming hotchpotch of Sino-Japanese influences, Taipei has long been the playground of holidayers keen to escape the relentless surge of Hong Kong. And despite its status as the economic and political hub of Taiwan, in 2019 the city has managed to uphold its reputation for a more relaxed and charming pace of life — ideal for a relatively affordable stint of R&R. In our latest Travel Guide, we detour slightly from this beaten path to bring you an in-depth look at the bars, restaurants and sights that epitomise the best of what Taipei has to offer — costs be damned. The best part? You can experience most of our recommendations in a single weekend.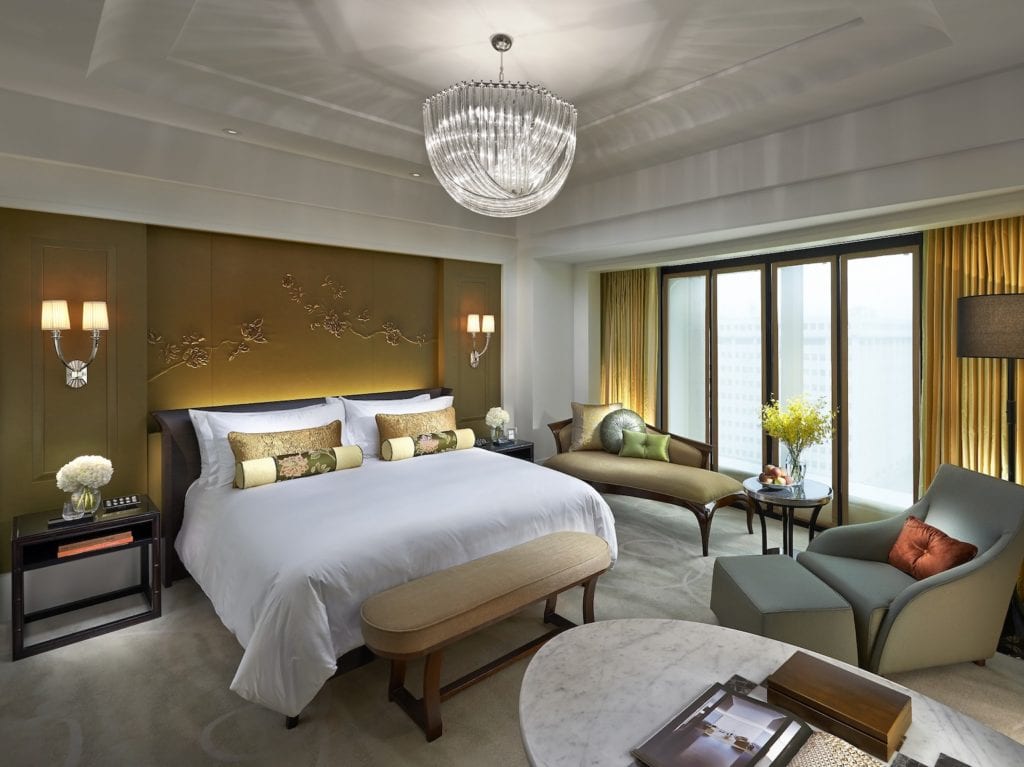 Since opening in 2014, Mandarin Oriental Taipei has remained the city's first and (frankly speaking) only choice when it comes to high-end accommodations. Nestled off of Dunhua North — the CBD's famous tree-covered boulevard — this particular MO outpost makes the most of its surroundings, with a sprawling low-rise development that, true to form, offers huge plush rooms, an outdoor pool and plenty of Michelin-recommended dining. Designer Tony Chi's eclectic interiors hurdle through a plethora of influences and it's evident that no expense was spared in the decoration of guest rooms, corridors and public spaces (the Mandarin Oriental group commissioned a total of 1,700 artworks for the property). On the 3rd floor, guests can partake in classic Cantonese fare at 1-Michelin-starred Ya Ge while the most comprehensive Italian cellar in Taiwan awaits several floors above at Bencotto. Like its Hong Kong sibling, the hotel houses an outpost of the famed Mandarin Cake Shop — popular amongst local Taiwanese for its delectable pineapple cake. (Incidentally, these make for the perfect edible souvenir of your trip). For discerning business executives, the Oriental Lounge, located on the 6th floor, offers guests a host of benefits, including garment pressing, complimentary use of meeting facilities and of course, daily evening cocktails.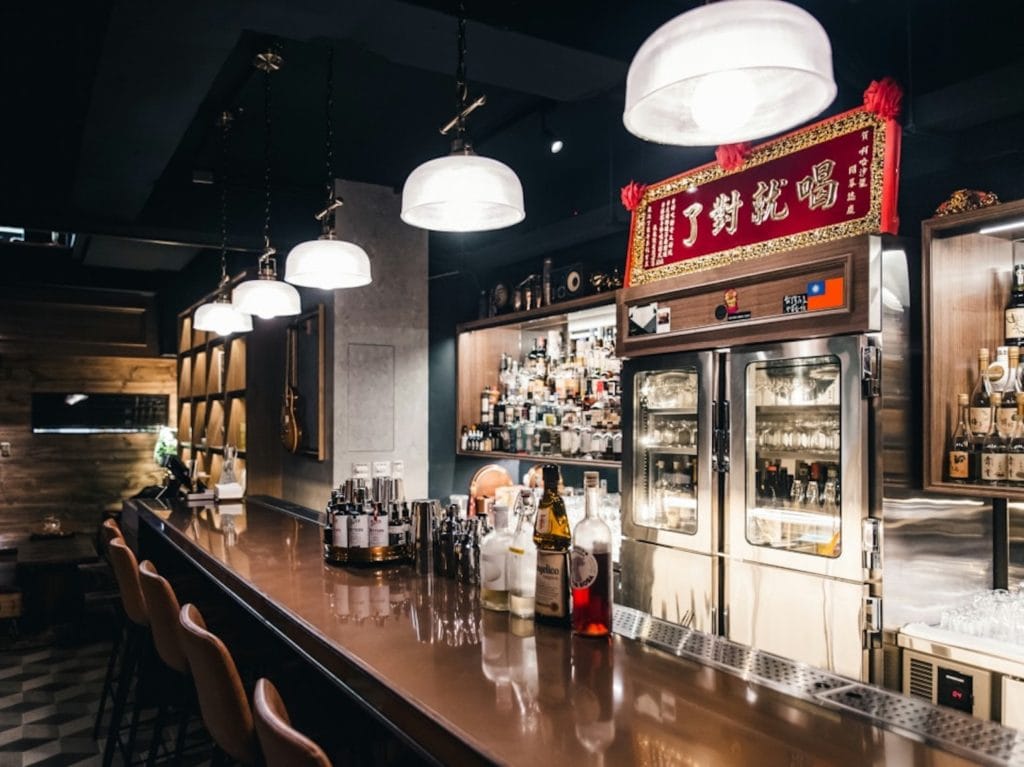 Having been formally open a little over a year, AHA Saloon — a lively cocktail den on an otherwise subdued section of Fuxing South Road — shows no signs of slowing its roll. Co-founded by Taiwanese heavyweights Victor Yang, Jeffrey Chang and Kae Yin, this perpetually buzzy "house party meets cocktail bar" is a popular destination for serious local drinkers and industry professionals alike. Above the bar counter, a huge poster resplendent in gilt calligraphy proclaims that "drinking is right" — though seldom has it been this allegorical. Cocktails are grouped into apocryphal categories like "land", "culture" or ""junkie" — the latter so-called for its tendency toward addictive flavours and styles — while the ingredients used (many of them significant in Taiwanese culture) are selected for their unique and often divisive appeal. And don't fret: if the prospect of fermented tea, yam wine or cachaca doesn't sound appealing, AHA's classic cocktails are no slouch either.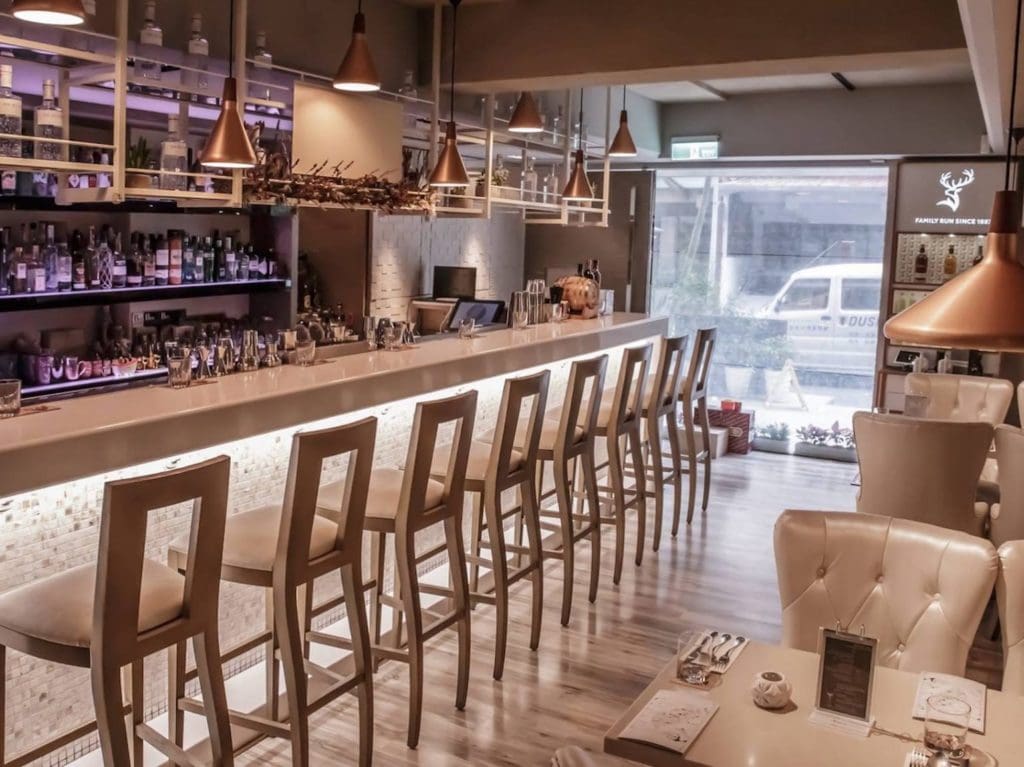 Clocking in at no. 38 on The World's 50 Best Bars list, Indulge Experimental Bistro continues to assert itself as the dominant force drawing cocktail connoisseurs to Taiwan. Owner/bartender Aki Wang is committed to showcasing the best that the local drinks culture has to offer — whether that manifests in the use of homegrown botanicals or Taiwanese "Four Season" tea. Food pairings are a crucial, well-considered part of most Taipei bar offerings, but even by those standards Indulge's fare is exceptional. Restaurant quality dishes like whole soft shell crab, garnished with sticky rice and dried shrimp sabayon, are designed from the ground up for cocktail pairings. A spot that comes highly recommended for supper or a few beverages — perhaps both.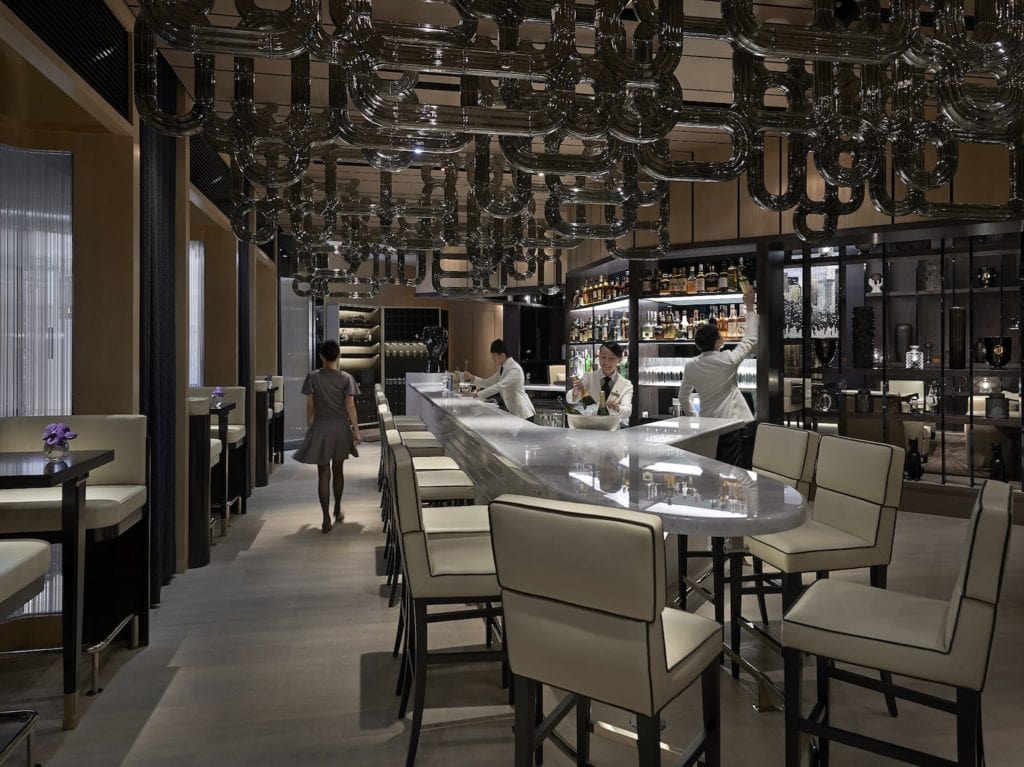 No matter whether you're a diamond-tier executive or jet-setting bon vivant, the words "M.O. Bar" are sure to ring a few bells. Mandarin Oriental's eponymous F&B concept can be found in properties as far afield as Geneva and Lake Como, so it's no surprise that its Taipei outpost offers a similarly high-end take on the quintessential hotel bar — enlivened with a few Taiwanese characteristics, of course. Notwithstanding the usual litany of first growth wines and premium spirits, the menu challenges drinkers with original and cognitively dissonant inventions like "salty soy milk" (i.e. a gin fizz made using almond, tabasco and soy milk foam) or a lu rou fan-inspired whisky cocktail. Hot take? The bar inexplicably makes one of our favourite beef noodle soups in Taipei, enriching the traditional red roasted soup base with prime cuts of U.S. beef shank, tendon and short rib. An inspired alternative to late night room service, should you happen to be staying in-house.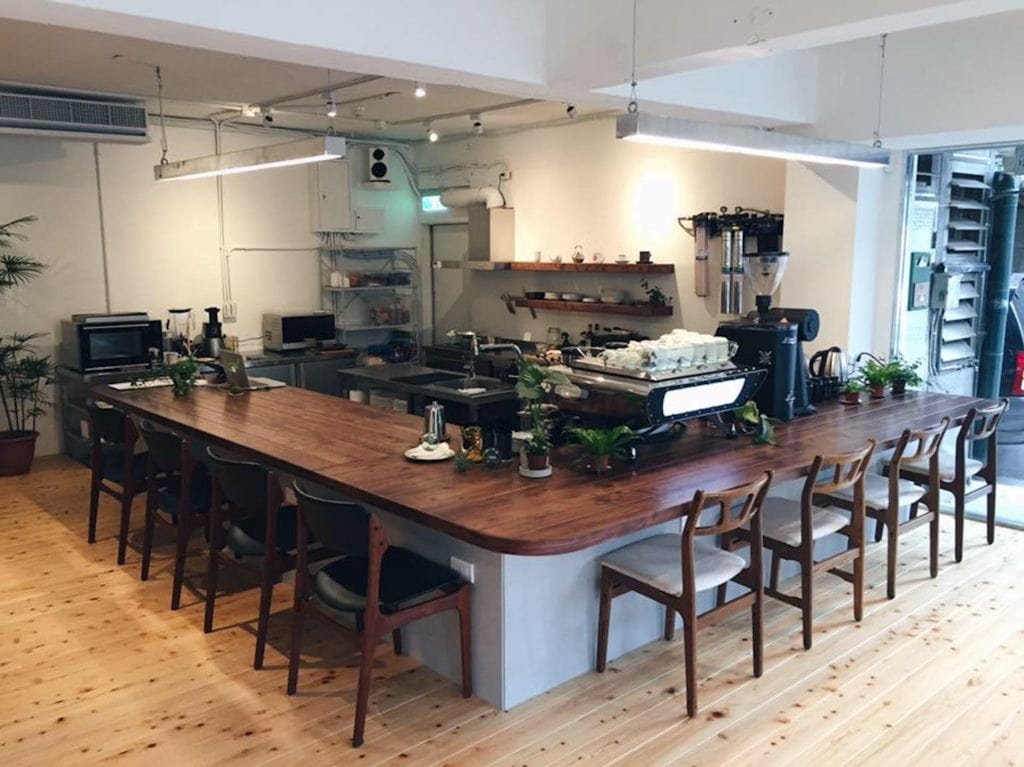 At first blush, there's nothing to distinguish Powder Workshop from the glut of neat, vaguely Antipodean cafes you'll find throughout Hong Kong. There's a central island counter where most of the action happens, an abundance of natural light and the obligatory timber decor punctuated by potted plants. Order from the compact menu however, and you'll quickly realise why the place is packed throughout the week — a favourite amongst agile young professionals and the city's burgeoning alt crowd. Food takes the form of fresh and simple sandwiches (try the cod roe baguette) and is appropriately pitched against a selection of conventional black/white coffee, as well as more unusual (yet delicious gems) like the "wheat germ latte". Try their lemon tart if you're in the mood for dessert.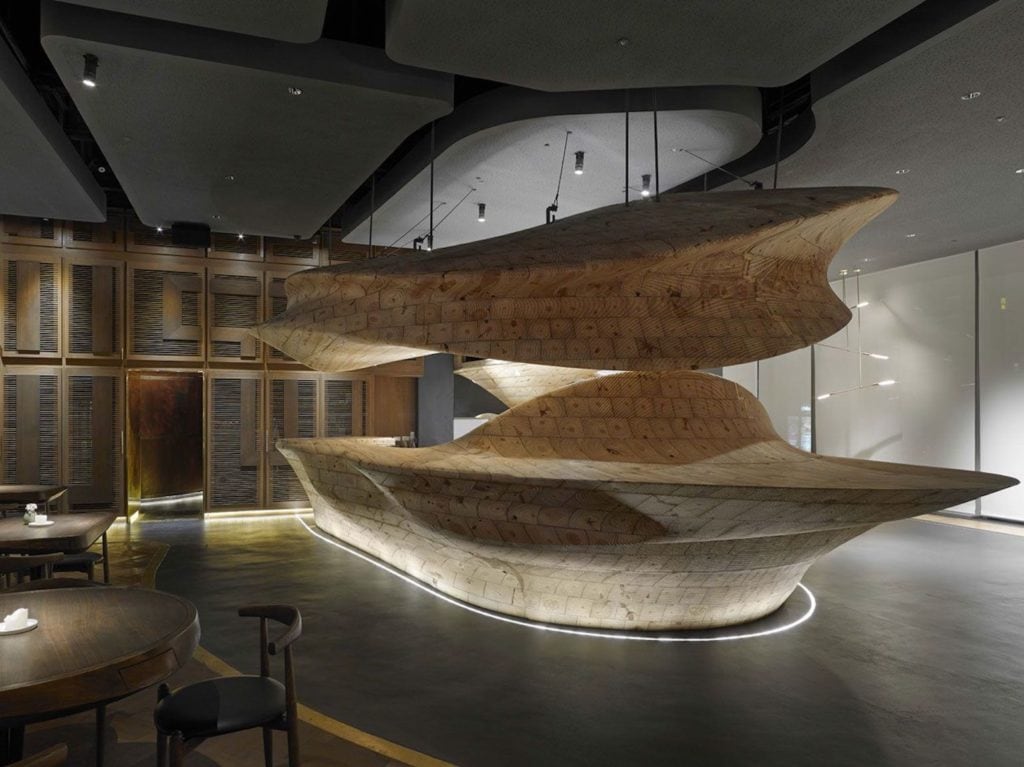 When Andre Chiang closed his eponymous Singaporean fine diner in 2017, gastronauts around the world were crestfallen. Thankfully, that decision enabled Chiang to spend more time in his native Taiwan; and pour unbounded creative energy into RAW — his more approachable (but no less refined) "bistro" that received its second Michelin star earlier this year. The kitchen is nominally run in collaboration with local chefs Alain Huang and Zor Tan Cheong Thin, but Chiang's influence looms large from the moment you set foot inside the vaguely arboreal Weijenberg interior. Dishes like "French onion soup" — crispy solidified broth encasing a pocket of cheese and onions — and sorghum gnocchi adhere to Chiang's "Octaphilosophical" approach to cooking, simultaneously crystallising and elevating staples of Taiwanese cuisine. Reservations through the restaurant's online booking system are essential.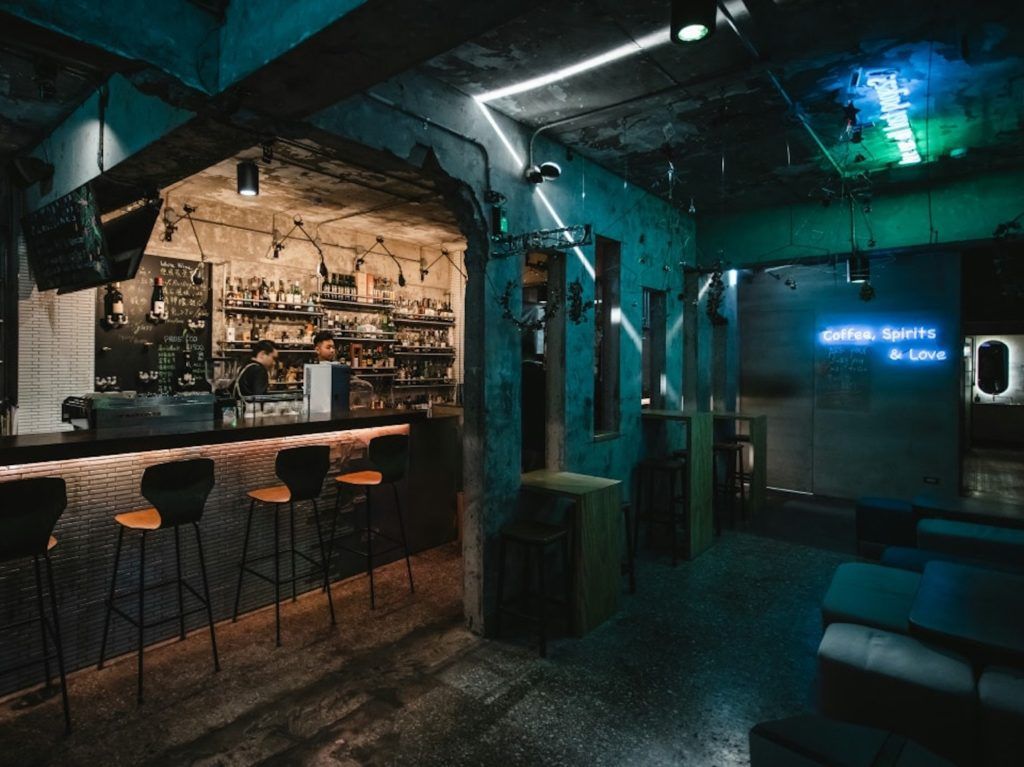 There are those who think that they love gin, and then there's Chris Cheng — the indefatigable creative force behind Sidebar. Built on a 30-year-old site in a mostly residential part of Da'an, this two storey garage bar combines one of Taipei's most cosmopolitan gin cellars — British, Spanish, Japanese, you name it — with a relaxed atmosphere that's perfect for casual, convivial drinking. Those who prefer a more intimate environment will find a speakeasy concealed behind the main lounge area. From here Cheng dispenses gins ranging from wakame infused varietals to classic London dry, all while regaling patrons with (often hilarious) anecdotes about their provenance and distillation method.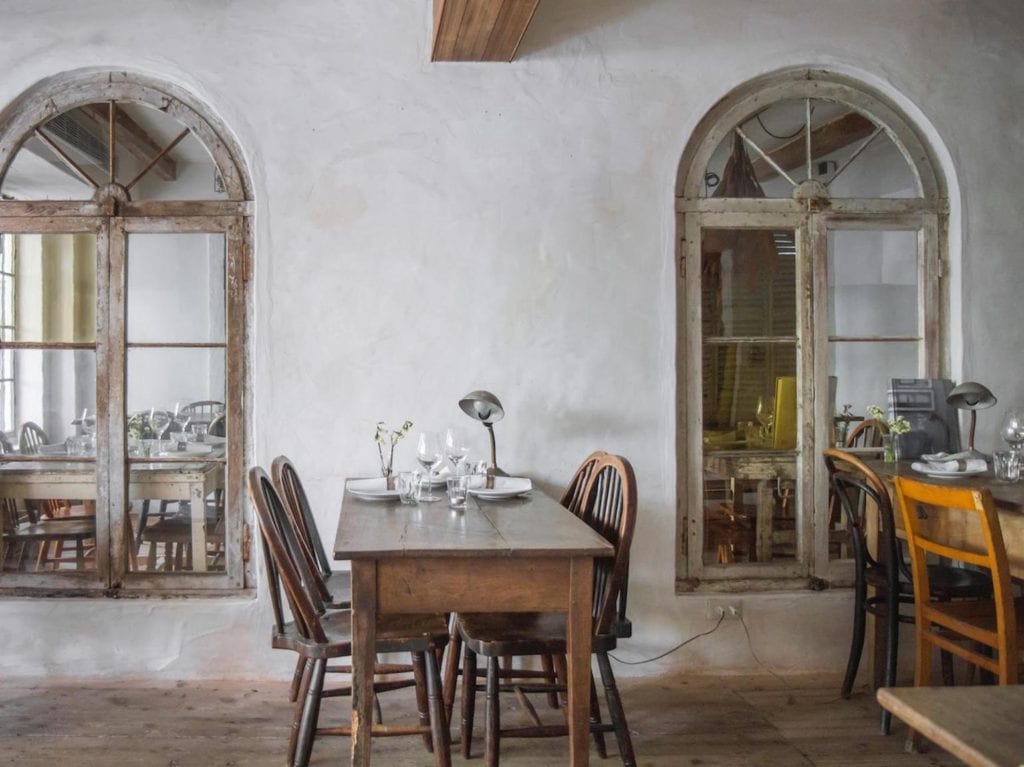 Adorable hidden-in-plain-sight cafes are something of a staple in Taipei, but Xiang Se might be the establishment most committed to the genre. From the outside, you'd be hard pressed to identify it as one of Taipei's most popular brunch spots, but venture through a dilapidated doorway — unadorned saved for a "cafe" sign swinging overhead — and you're greeted with ash furniture and a decrepit paint job that's too photogenic to be spontaneous. Standard brunch fare is given just enough of an up-do to feel exciting yet familiar, resulting in dishes like emulsion covered avocado toast and breakfast curry substituting white rice for polenta. Holiday travellers take note — the place is closed on Mondays.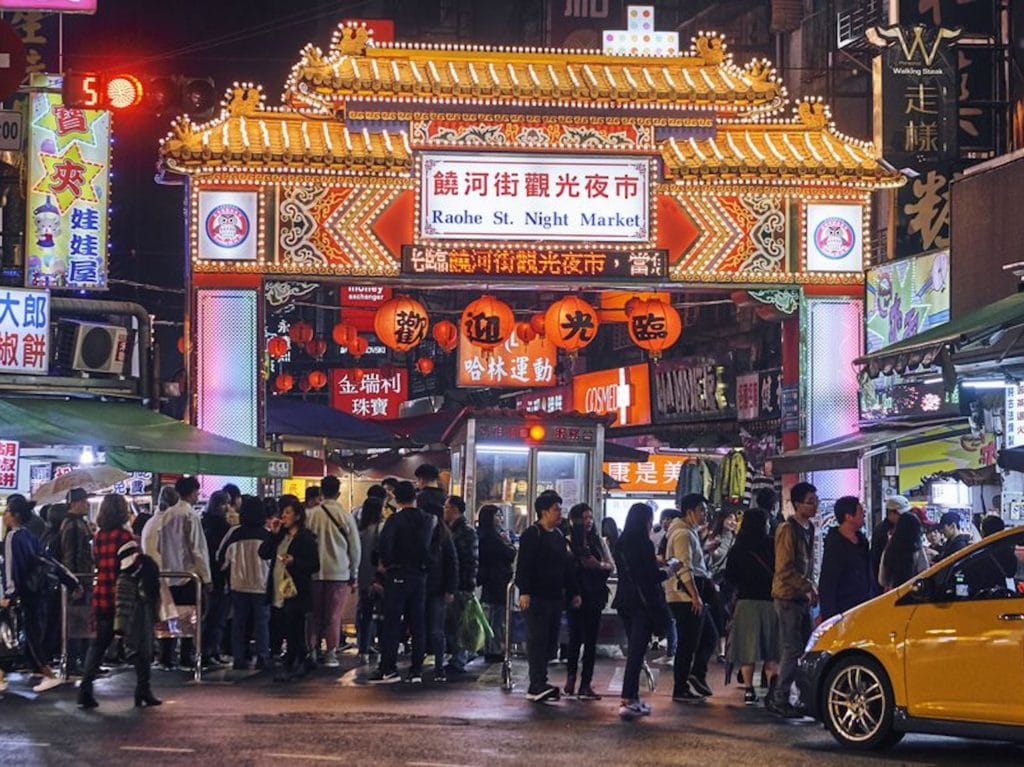 While first time visitors make a beeline for Shilin, Taipei's most famous night market tends to be overshadowed by its Raohe Street contemporary when it comes to all things edible. The latter is a convenient, centralised repository for some of the best street food in Taiwan: from crisp juicy black pepper pork buns, cooked in drum-like charcoal ovens (Fuzhou Black Pepper Bun) to steaming bowls of herbaceous pork rib soup (Chen Dong Pork Ribs Medicinal Herbs Soup), perfect on a cold wintery evening. Conclude your culinary escapades along this 600-metre stretch with a visit to nearby Ciyou Temple: ostensibly built in 1753, the structure is dedicated to the Chinese sea goddess Mazu, a mythological figure worshipped by numerous Taiwanese of Hokkien descent.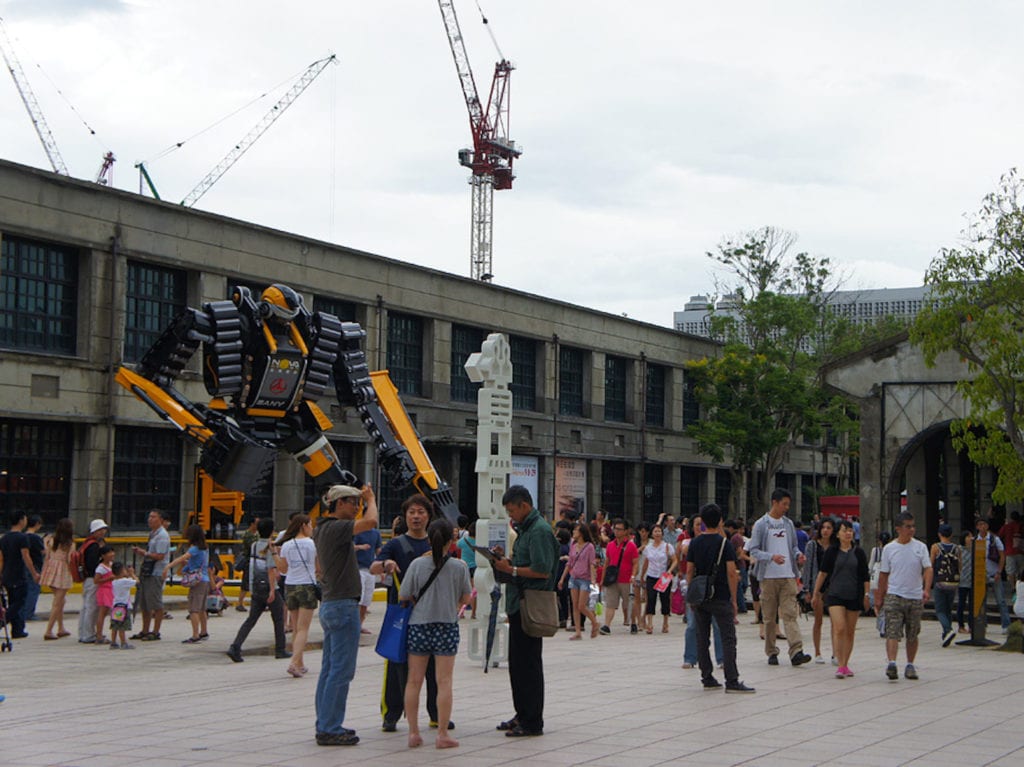 Redeveloped as a public heritage site by Taiwanese city officials in 2001, the Songshan Cultural and Creative Park occupies a number of structures (in metropolitan Xinyi) that formerly housed the first modern tobacco factory in Taiwan. Its Baroque courtyards and numerous historical offices are now populated by a variety of small to medium sized businesses: encompassing everything from bookstores to cutesy independent cafes. Exhibitions are held across the park's five former warehouses multiple times per year — the latest, running until the end of April is presented by the Songshan Photography Club — and are doubly easy to access if you're staying at the nearby eslite Hotel, the only accommodation to be operated by the local retail chain of the same name.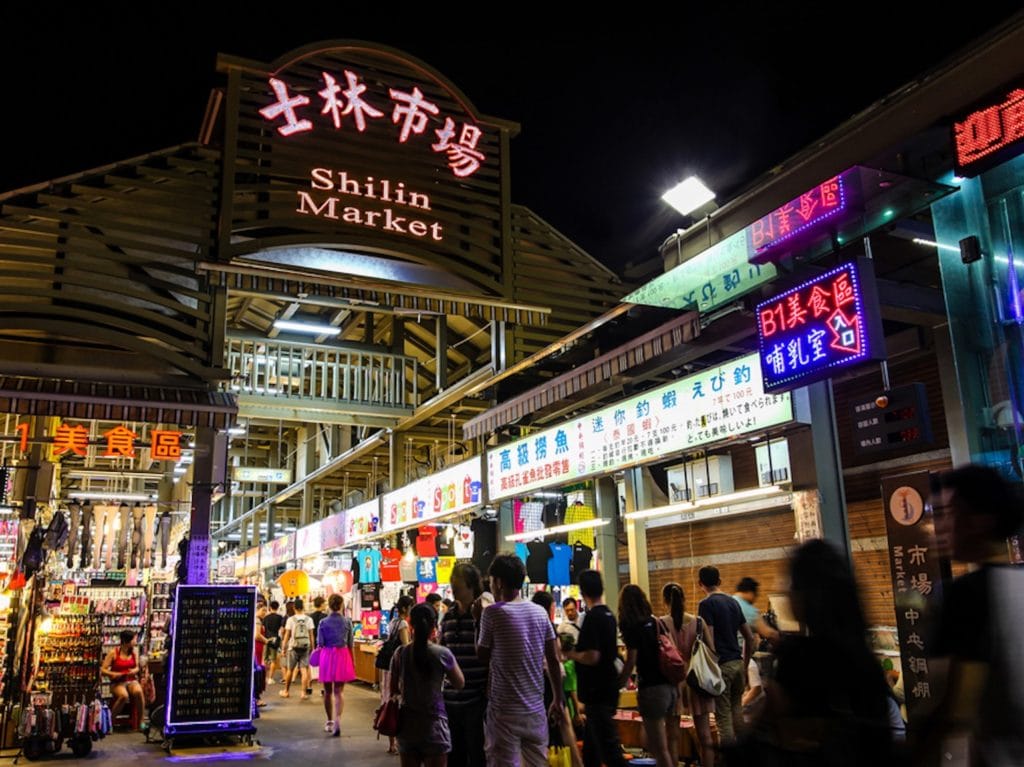 Initially launched in 1913, Shilin Night Market is less of a culinary destination and more of a symbol of Taiwan's abiding cultural soft power (the concept is so popular that a permanent Singaporean offshoot opened, to massive acclaim, earlier this month). Inside an underground food court, over 500 vendors serve an encyclopaedic variety of delicacies that are either native to or popular in Taiwan (e.g. oyster vermicelli, stinky tofu and sheng jian bao). Conversely, the ground floor is taken up by a similarly diverse array of retailers selling apparel, kitchenware, snacks and even cosmetics. Given its proximity to a number of other points of interest such as the former residence of ROC president Chiang Kai-shek, Shilin Night Market is a popular jumping-off point for those looking to see as many of the city's cultural landmarks in as little time as possible.