On the northwest region of Java lies the sprawling capital of Indonesia, Jakarta. A vibrant and dynamic metropolis, the city is an amalgamation of cultures and beliefs from people from all over the nation's 17,000 islands. Jakarta's melange of cultures is embodied in the city's arrangements: humble neighbourhoods are settled next to opulent mega-developments with sleek restaurants and street-side stalls all co-existing in the same area.
Although life in Jakarta is driven by what can only be described as a zealous speed, this speed yet to catch up with its traffic. Placing within the world's top 15 for the most congested city, Jakarta's streets are legendary for getting locals and tourists alike into long hours of gridlock.
Hence, location is of absolute importance to any night here in this bustling city. We've sourced out a couple of luxurious stays in Jakarta, from those conveniently located to other areas of interest, to others that provide a break from the capital's chaos.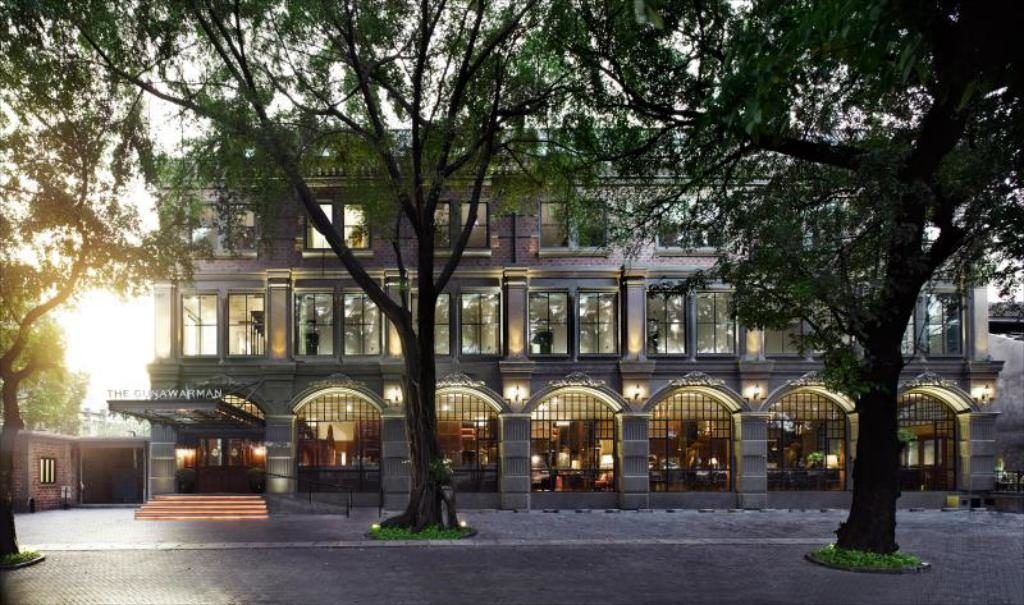 The Gunawarman experience fuses a European facade with warm Indonesian hospitality into one luxurious boutique hotel. Nestled along a tree-lined street of a high-end neighbourhood, the hotel is centrally located in the south of the Sudirman Central Business District. The street is home to a wide range of decadent restaurants, beauty parlours and fashion outlets, perfect for anyone seeking a little pampering. Each of its 35 guest rooms and suites are decked out in customised furnishing that combines European features with traditional Javanese techniques. The hotel has also collaborated with Penhaligon's to supply all rooms with bath products from the British heritage brand. Grab a bite at Kitte, the hotel's in-house bakery. The unpretentious bakes here blend the art of French baking and Japanese styles for the perfect start to your day.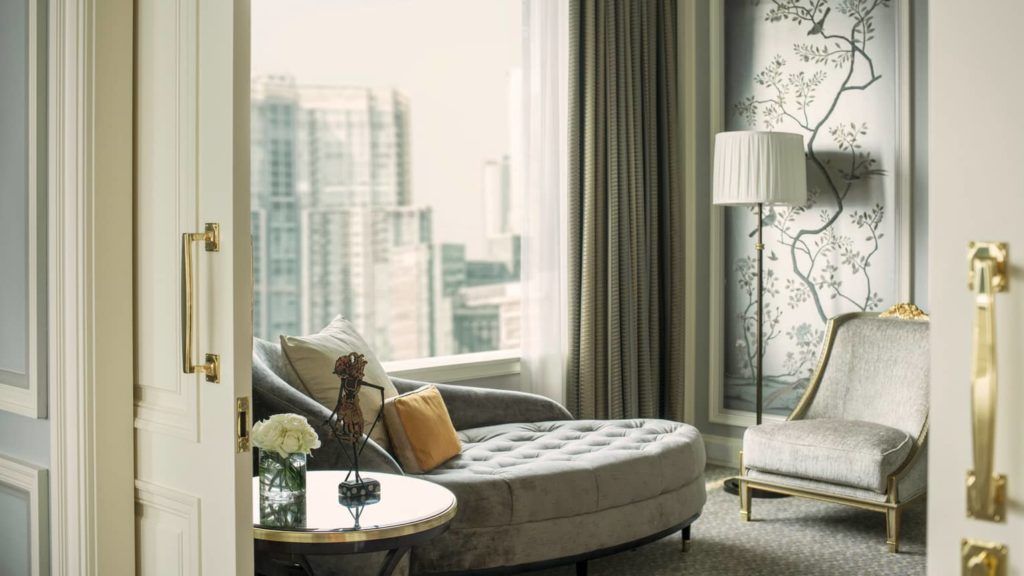 Four Seasons Jakarta is an urban oasis amongst the chaotic crowds of Jakarta. This contemporary chic skyscraper is situated on one of Jakarta's busiest streets. The multi-use complex is seven kilometres from Museum Nasional Indonesia and 32 kilometres from the Soekarno-Hatta International Airport. Each of its 125 spacious suites features plush modern designs with wall-to-wall windows that frame iconic city views. After a full day of excitement, enjoy Indonesian treatments at their spa, complete with traditional herbal elixirs and Javanese beauty rituals.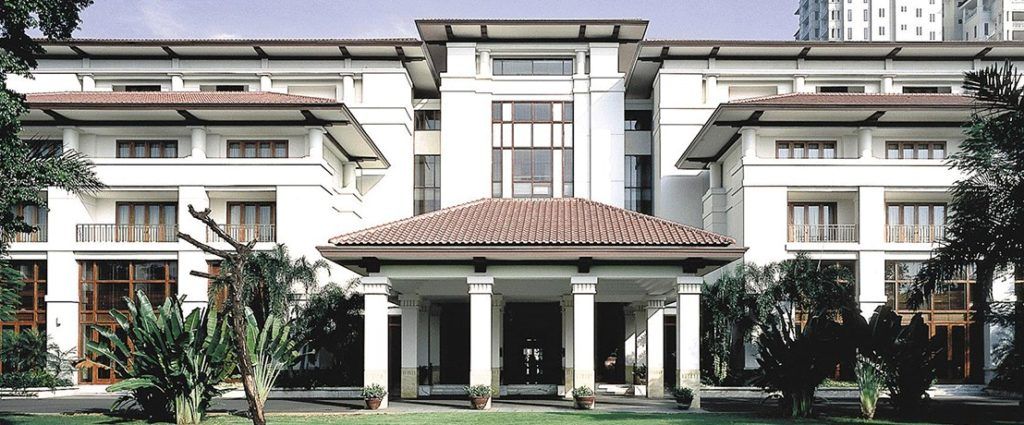 For those looking to escape the traffic completely, The Dharmawangsa is a prime choice. Set on four hectares of land, the property is located in the 'garden city' of Kebayoran Baru in the south of Jakarta. The city centre is a good five kilometres outside of this location, and the Soekarno-Hatta International Airport is quick 35 kilometres away. The 99-room boutique hotel plays host to traditional Indonesian decor while still maintaining an international outlook. Dine at Sriwijaya, the hotel's restaurant that serves Indonesian dishes while incorporating the use of French techniques, introducing a fresh new take on authentic Indonesian cuisine.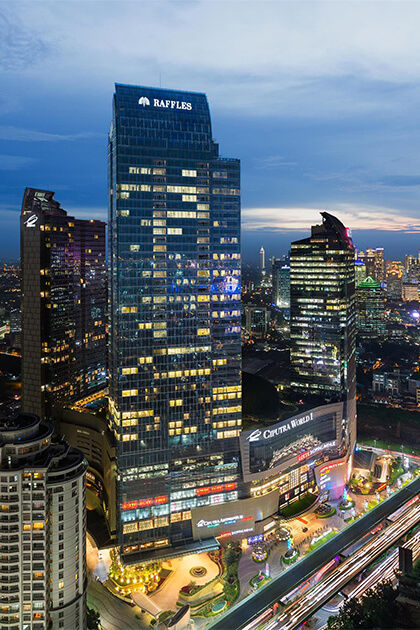 Singaporeans can enjoy a little bit of home here at Raffles Jakarta. The property sits in the Kuningan district of Jakarta's golden triangle. The luxurious outpost is three kilometres away from Jakarta Convention Centre, which is linked to Lotte Shopping Avenue. In terms of design, the hotel draws inspiration from celebrated Indonesian artist Hendra Gunawan. To learn more about the famed artist, visit the Ciputra Artpreneur Centre, an art gallery and theatre complex linked to the convention centre. After a day of artful exploration, relax around elegant Indonesian aesthetic design combined with modern comforts in every one of the hotel's 173 luxurious rooms and suites.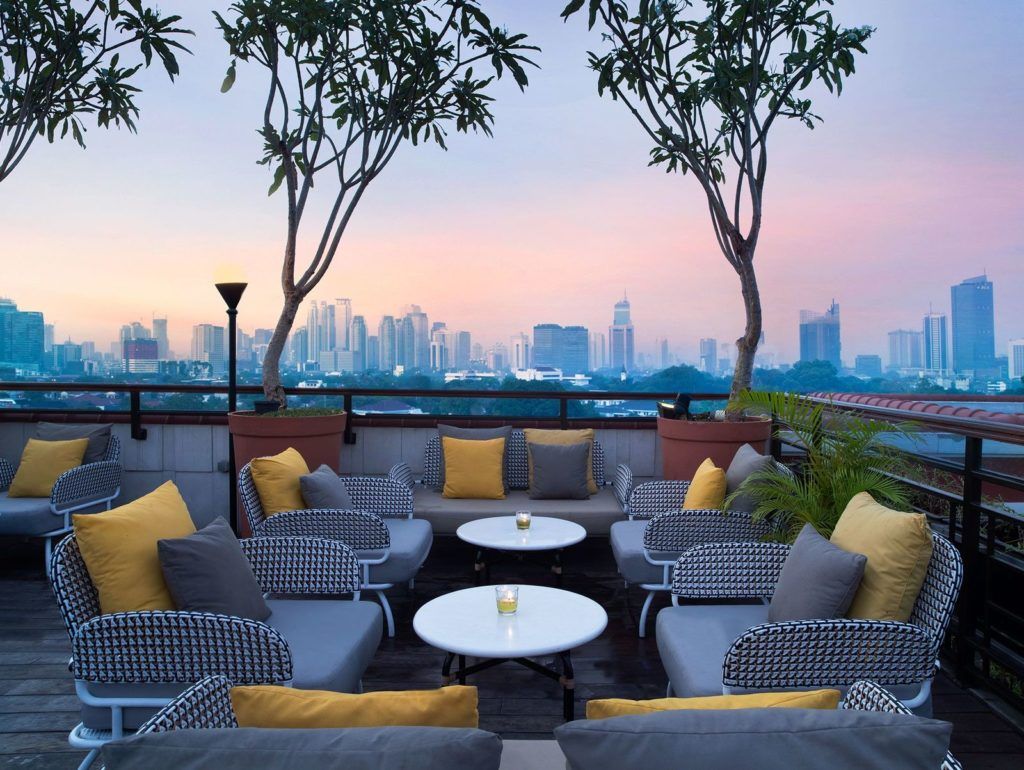 The Hermitage is situated in Menteng, the Beverly Hills of Indonesia. It is just minutes away from world-class shopping malls, Jalan Sudirman, Cikini Rail Station and the Jalan Surabaya Art Market. Housed in a 1920's colonial-style building, The Hermitage is a seamless combination of modern features set in a historic environment. All 90 rooms and suites are cleverly designed to be both cosy and intimate, yet spacious at the same time. Guests can also enjoy cocktails with light bites on its casual rooftop bar, providing unparalleled views of Central Jakarta.