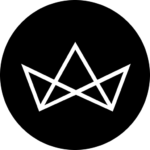 Marriott International announces 13 new luxury properties will open in Asia Pacific this year
Get ready for more Ritz-Carltons: One of the world's biggest hotel companies, Marriott International, is expanding its number of luxury properties across the Asia Pacific region. In an official notice released this week, the hospitality juggernaut — which encompasses 30 hotel brands with a combined portfolio of more than 7,000 properties in 131 countries and territories — announced that it will bolster its Asia Pacific luxury portfolio with 13 new luxury properties projected to open in 2019, "offering a wide range of transformative experiences designed to capture the modern luxury traveller".
Marriott's current portfolio of 130 luxury hotels in the Asia Pacific region spans 10 countries and territories, some of which will see new openings from JW Marriott, The Ritz-Carlton, St. Regis, and The Luxury Collection this year. The news comes just days after Hyatt announced that it would open 21 luxury hotels in the region by the end of 2020, cementing Asia Pacific's status as a hospitality hot spot.
So what new properties can we look forward to this year? Of the 13 properties, two have already debuted earlier this year: The St. Regis Hong Kong and IRAPH SUI, a Luxury Collection Hotel, Okinawa. JW Marriott, one of the fastest growing luxury hotel brands in the region, continues its expansion with five new properties, including the newly opened JW Marriott Hotel Qufu and, slated for August, JW Marriott Marquis Hotel Shanghai Pudong and a resort in the Maldives.
The Ritz-Carlton, meanwhile, will open four new hotels: The Ritz-Carlton, Perth, which is expected to open in October and will mark the brand's return to Australia; The Ritz-Carlton, Xi'an, slated for a June opening; The Ritz-Carlton, Nanjing, opening in October; and The Ritz-Carlton, Pune, opening in September. Last but not least, The Luxury Collection will debut Na Lotus Hotel, A Luxury Collection Hotel, Nanning in June, and ITC Royal Bengal, a Luxury Collection Hotel, Kolkata in September.
"Asia Pacific's luxury travel industry is one of the fastest growing in the world, driven by markets like China and India. On top of this, global luxury travellers today are seeking more than just the opportunity to indulge, they want experiences that deliver personal meaning and significance," said Peggy Fang Roe, Chief Sales & Marketing Officer, Asia Pacific, Marriott International. "In response, Marriott International continues to grow its footprint and experiential offerings in Asia Pacific, providing highly contextualised and carefully curated experiences, allowing luxury travelers to explore their passions and grow on a personal level."