Welcoming guests in the second quarter of this year, Patina Maldives, Fari Islands is putting the notion of purposeful travel on the map with its commitment to next-gen sustainability in the Maldives.
Hailing as the latest flagship hospitality concept by Capella Hotel Group, the unique property designed by renowned Brazilian architect. Marcio Kogan, offers 90 one to three bedroom beach and waterfront pool villas and 20 Fari studios.
Known for its sustainable ethos, Patina Hotels & Resorts' roots in striving for perpetuality is mimicked across its properties in both the Maldives and Ubud, Bali. Starting with nurturing sustainable values in tomorrow's travellers, Patina Maldives is addressing waste in its local supply chain and boosting the health of its neighbours and local environment to ensuring energy-positive operations – including becoming the first resort in the Maldives with 100 percent solar-powered kids' club, recreation and dive centres.
New initiatives
Travelling with kids in tow? The resort's kid's club, Footprints, is powered entirely by Swimsol, a company specialising in marine offshore solar panels, and serves as a space for kids to learn about the earth and even turn recycled ocean plastic into models using 3D printing and laser cutting technology. Those drawn to the ocean can sign up for free diving lessons, while free PADI dive certifications are offered to local Maldivian children – helping to raise next-generation awareness of the local ocean environment.
With the ultimate goal to nurture ecosystems and empower the local community, one percent of Patina Maldives' gross operating profits will be put towards funding charitable initiatives in the area, focusing on supporting Maldivian women and children, and those local communities most heavily impacted by global climate change.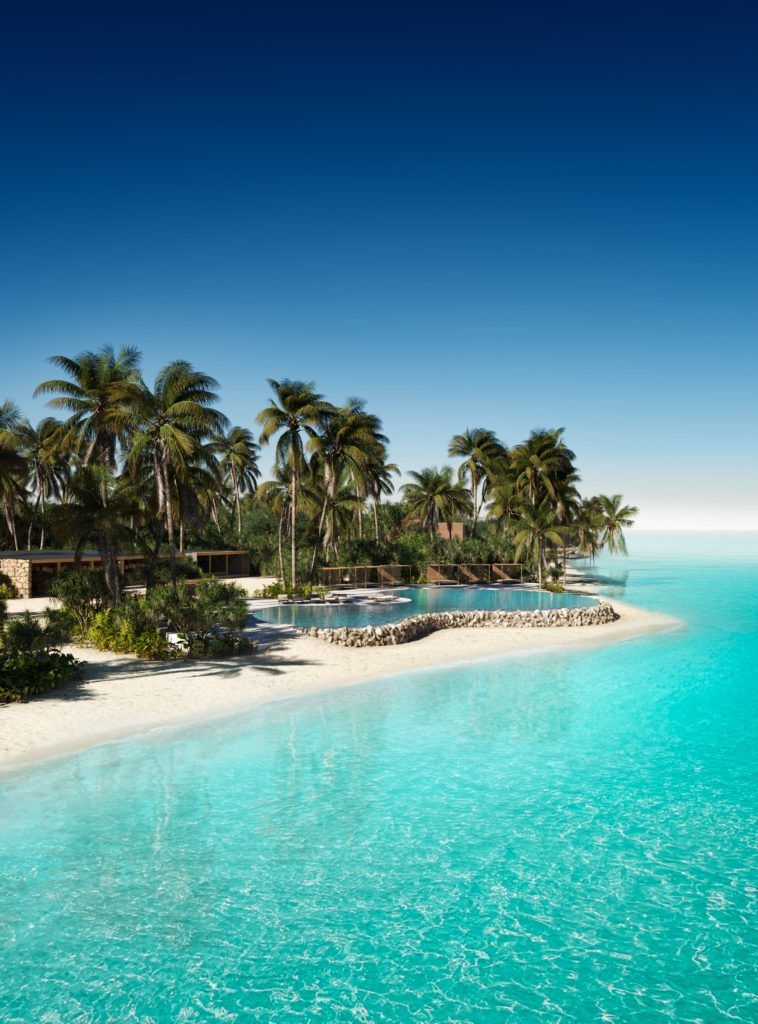 Oceans first
Sought-after for its crystal clear waters and bright blue hues, it comes as no surprise that Patina Maldives is on a mission to tackle ocean pollution. Leading regular guest and team beach clean-ups both on site and on neighbouring local islands, Patina is striving for 10kg of marine plastic to be collected for every stay, which is then cleaned and repurposed into Parley ocean plastic material.
The hotel has also set out to implement a comprehensive coral propagation project, helping to establish the Fari Islands as a new standard-bearer for marine conservation in the Maldives. Guests will also have the chance to learn more about the resort's partnership with the Olive Ridley Project, and will be encouraged to adopt a sea turtle during their stay.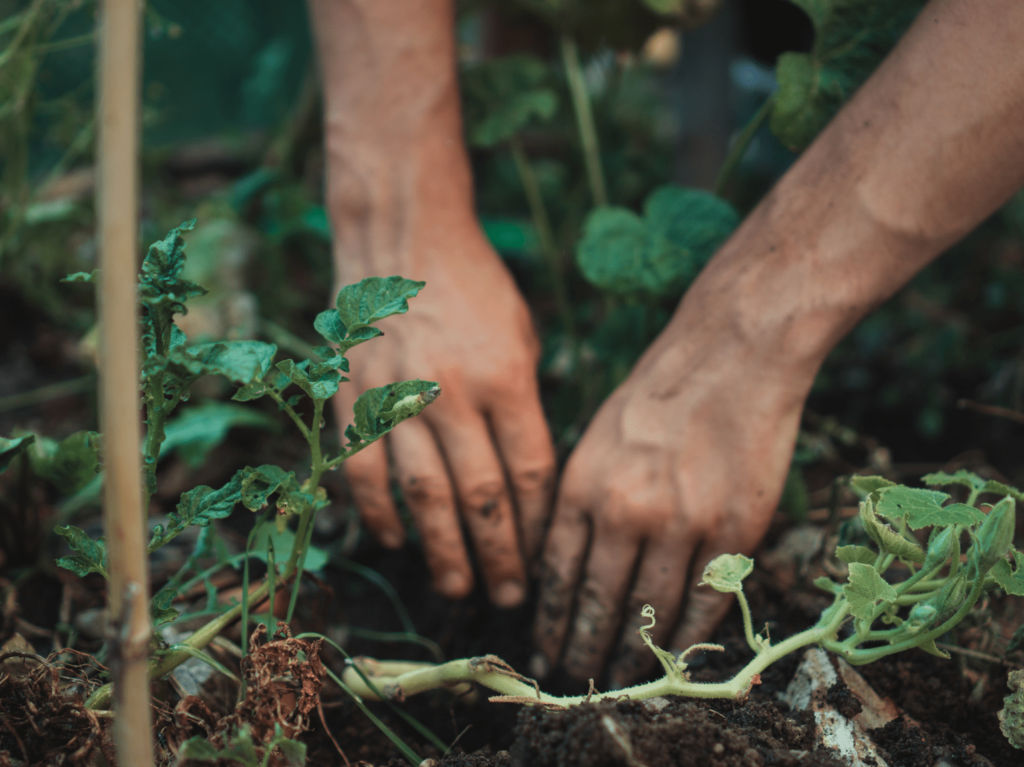 Conscious Cuisine
Based on the nose-to-tail, root-to-leaf principle, all food served at Patina Maldives not only is prepared to minimises waste, but also advocates the benefits of a eating a plant-based diet. The premises' on-island organic permaculture garden reduces greenhouse gas emissions and houses fresh produce where guests are invited to forage its vegetables and herbs.
Regenerative, Renewable, Reusable
As part of Patina Maldives' commitment towards renewable energy, plans are in place to expand its solar plant to provide 50 percent of the resort's energy needs by 2030, with future plans including investment in Blue carbon partnerships and a solar-powered transportation fleet.
www.patinahotels.com/maldives-fari-islands
All images courtesy of Patina Maldives, Fari Islands