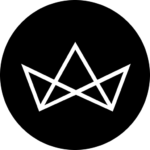 Rolls-Royce pickups and Michelin dinners: Inside The Ritz-Carlton Hong Kong's HK$99,999 suite
Here's what HK$99,999 will get you for one night at The Ritz-Carlton Hong Kong, the city's loftiest luxury hotel.
Things being what they are, Hongkongers are no strangers to extravagant splurging, whirlwind getaways and just generally living la vida loca. Little wonder then that hotels here strive so tirelessly to one-up each other in a bid to claim the mantle of most luxurious destination (and the price tag that comes with it). Still, even in a world of helicopter transfers and more Michelin stars than you can shake a Bresse chicken at, the newest set of suite promotions (brought to you by none other than The Ritz-Cartlon Hong Kong) is quite frankly insane — and we mean that in the best way possible.
Beginning on 30 April, Hong Kong's highest luxury hotel is offering an overnight promotion that seems to be the perfect way to celebrate the relaxation of local social distancing rules. Let's start with the top-line stuff: for just shy of HK$100,000, guests who purchase the 'Suite Escape' package will enjoy one night of accommodation in the eponymous Ritz-Carlton Suite, for up to two adults and two children (under the age of 12). As is tradition when you book the most premium room category available, 'Suite Escape' guests will be treated to round-trip transfers in one of The Ritz-Carlton's signature Rolls-Royce Phantoms. In addition, all the usual refinements that are to be expected from a suite bearing the hotel's name are present: including round-the-clock butler service; monogrammed linens; and an hour's worth of spa treatments (for up to two persons).
At this point, you might be wondering aloud just how the (frankly eye-watering) HK$99,999 price tag justifies these benefits, but a host of additional dining and entertainment privileges really drive home this package's potential for a big group blowout. To that end, in-house guests may invite up to six of their closest associates to partake in an award-winning private dinner — prepared within the confines of your suite, for good measure — alongside a selection of wines to be paired with whatever dishes are ordered. A choice between two Michelin-starred Tin Lung Heen and one Michelin-starred Tosca di Angelo is available.
And if you'd like to conclude what's sure to be an unforgettable meal amongst friends with a nightcap, then why not do so in style? Along with dinner and a view, The Ritz-Carlton team will be on-hand to turn the space into a full-on gaming den: complete with tables for mahjong, cards, a variety of child-friendly board games and a bottle of scotch on the house (less child-friendly). Now there's an evening you're unlikely to forget anytime soon.
If you're interested in booking a 'Suite Escape' (Ritz-Carlton Suite) or the Carlton Suite package (available for HK$29,999), you can learn more by e-mailing rc.hkgkw.reservations@ritzcarlton.com or call +852 2263 2100. Visit Ritz-Carlton Hong Kong online for more information.