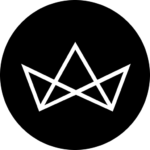 Suite Staycation: Soothe your year-end burnout with The Upper House's Bamford wellness retreat
Every Hongkonger knows that life in our crazy, fast-paced city wouldn't be bearable without the occasional getaway. That's why we're bringing you "Suite Staycation": a monthly review of some of the finest hotel suites in Hong Kong and Macau. Rated upon quality of accommodation, F&B and the perks which we experience — not to mention on pure 'wow' factor — our column brings you in-depth analysis on where to spend your dollars when it comes to taking some well-deserved R&R.
Hong Kong architect Andre Fu's first boutique design hotel still retains its timeless allure, 10 years on — it's no wonder the property is still cited as Fu's claim to fame. In the current landscape of luxury hotels where the idea of an 'upscale home away from home' is an increasingly sought-after design ethos, The Upper House's air of private residency was well ahead of the game when it opened in 2009. Over the past decade, the Upper House has continually won over the hearts of global travellers, staycation-seekers, epicureans, executives and publishers alike, winning award after award with its pioneering spirit of relaxed luxury. 
With a name that now conjures expectations of its high standard of hospitality and impossibly chic interiors, a collaboration with an equally esteemed spa brand is only a natural step. This season, Upper House has teamed up with British lifestyle label Bamford to offer a comprehensive wellness offering, kicking off with a pop-up tea bar and mini-treatment sanctuary at the hotel's 6th floor that ran earlier in October. To continue the popular collaboration, Upper House is now offering a Wellness Retreat with Bamford room package, where reservations of two consecutive nights (from HK$4,800) includes daily breakfast, exclusive Bamford gifts, a spa treatment for one, and a sophisticated vegan dinner at Café Grey Deluxe all included in the price. 
As we edge closer to the end of the year, I'm sure many are jonesing for a reward of R&R after the toils of 2019, and what could be better than a rejuvenating retreat at one of the most exclusive properties in town, whether solo or with a loved one?
Yet, without a pool, a spa, and with just one restaurant and bar to look forward to, The Upper House's enduring reputation as a stylish property perennially at the top of bucket lists of those in-the-know just makes it all the more a marvel to behold. Just what makes its streamlined offerings and well-trained management so good that the boutique hotel has attained a near-mythical status year on year? We booked in for a Wellness Retreat with Bamford to find out. 
Paint a picture for us: what's the neighbourhood like?
Situated high above Pacific Place, The Upper House is just a few steps away from one of the most bustling upscale malls in town. You're just a hop and a skip away from a cinema, high street and luxury shopping, restaurants as well as a supermarket. Around the corner at the Asia Society Hong Kong, you have access to esteemed art collections and informative seminars. Yet, a stay at Upper House is surprisingly serene — you almost forget you're in the heart of Hong Kong's CBD, surrounded by all these things to see and do. The way that the building is laid out, each studio bedroom and suite gets ample views of either the lush greenery tracing along the back of Victoria Peak, or the glittering harbour skyline. The cars silently zipping along the highways and the boats chugging along seem a lot slower from this zoomed out, palatial vantage point of the city — particularly impressive when admired from the comforts of an Upper House bathtub, or lounging with a cup of coffee on the elegant L-shaped sofa.
Can we expect staff to roll out the welcome wagon?
Every guest gets the red-carpet treatment, where check-ins are all done in-room. Your front desk attendant personally welcomes you by name, taking you to your room and giving a detailed tour of all the amenities and services at the hotel too. Bookings of the Upper Suite for the Wellness Retreat with Bamford treatment even get complimentary round-trip transfers in the house BMW X5 plus a deluxe Bamford welcome gift — well deserved, given the HK$10,000 starting price tag of the Upper Suite per night. Having a journey element at the start and end of your stay really helps seal in the feeling you're going away for holiday even in your own hometown, so if you're really looking to celebrate, I'd highly recommend upgrading to the higher room tier.
And the digs? What's there to look forward to in the room?
The 117-room property (including 21 suites and two penthouses) boasts the largest accommodations in Hong Kong, starting from 730 sq.ft. We checked into one of the Upper Suites — offering an ample 1,230 sq.ft. for us to spread out in. Larger than the average Hong Kong apartment yet not so cavernous that it makes you feel forlorn, the suite flows intuitively with its well-thought-out layout from foyer to living room to a separate bedroom with a king bed that faces the windows. 
Featuring natural materials such as bamboo and limestone, the hotel and the rooms are awash with gentle sunlight. This is enhanced by the wide, seamless windows in each room, with bay seating perfect for perching as you admire the view (and posing for the camera, naturally). 
Placed amongst a jungle of skyscraping office buildings, it's a hotel room for those with exhibitionist tendencies — but of course, the blinds are there if you need more privacy. The spa-inspired bathroom gets the spotlight at the Upper House: a long dressing area and large double sinks offer plenty of space for two to get ready for a night out or indulge in a skin pampering ritual before bed. 
Every room comes equipped with a yoga mat so guests can practice in-room — I particularly enjoyed a few sunset stretches in the living room. With a portable bluetooth speaker, you can also bring your favourite tunes anywhere you please, whether you're in the tub, relaxing in the living room or lazing in bed. Another thing to look forward to was the minibar — or what the hotel fondly dubs as the 'maxibar': possibly the largest in-room refrigerator we've seen, stocked to the brim with complimentary still and sparkling waters, soft beverages, beer, and fresh milk for your coffee. Snacks are also free for the taking. The only thing you'll have to buy are bottles of wine, and prices won't set you back more than at a typical bistro. 
The bathtub in particular is the stuff of dreams: taking a few steps to access, as if it was an altar for some religious rite. The free-standing tub was comfortably roomy for my 5'6" frame (in fact, it could have easily fit another person). Bathtime is enhanced with Bamford bath amenities and house-prepared bath salts. I also appreciated the subtle potential for romance in the room: The bath faces the direction of the open shower, suggestively secluded enough where you can almost imagine partners cheekily watching each other as they bathe. I mean, it's no wonder the Upper House was listed in a book named The World's Sexiest Bedrooms.
Delightful. Should we hit the bar or settle in and order room service?
It goes without saying that you should absolutely head to Café Grey Deluxe while you're there. While it is a popular venue for pre- and post-dinner tipples, guests booked into the Wellness Retreat by Bamford package will already be dining at the restaurant for a nutritious Revitalising Menu (normally priced at HK$395 per person for three courses; HK$475 for four courses). The dishes on the menu change each week, but always feature items that are vegan and gluten-free, using organic, non-GMO and sustainably sourced ingredients wherever possible.
During my visit, highlights included the roasted salsify and oyster mushrooms — the latter steamed and seared gorgeously to a soft, silky scallop-like texture, while the bed of root vegetable puree offered a lighter alternative to gravied mashed potatoes. I also enjoyed the celeriac dip and warm rice cakes in place of bread and butter as a pre-dinner appetite-whetter, as well as the cauliflower soup — a thick, hearty dish that warmed us through on a chilly evening. 
While the 4-course menu left me feeling full and happy as I returned to our suite, it was admittedly rather heavy on the pureed vegetable format, which didn't exactly feel satisfying even after four courses. A late evening run on the treadmill where I had the 24-hour fitness centre all to myself left me justifying that I deserved some room service as a reward. While not totally conducive to a healthy detox retreat (should you book this stay for that purpose, that is), I gave in to a mouthwatering rib-eye that came with sweet potato fries. (I shared this between two, I promise). 
At breakfast, Café Grey Deluxe offered a comprehensive spread of Western, Chinese and Japanese set menus and a la carte options. My spinach omelette hit the spot: it was large, flavourful and just buttery enough, yet retained the facade of health with ample fresh green filling. The Chinese breakfast was a medley of upscale Cantonese favourites, with caviar- and truffle-topped dimsum, fried noodles, congee, turnip cake and pastries. Guests with inclusive breakfast can actually order anything they please, buffet-style, so we also tried a short rib eggs benedict to share. Topped with broiled hollandaise, it unfortunately disappointed us with its overpowering tinge of vinegar. Stick to the classics here and you'll be happily sated.
So far so good. Anything you'd like to see improved?
With two large screen TVs in the suite, I was disappointed to find that neither were Netflix compatible, so in terms of evening entertainment, we had to settle for one of the classic movies in Upper House's own entertainment bank (one of the more recent titles included 'It'), or else rely on our laptops for some late night show bingeing.
Used to a memory foam pillow at home, I found the down bedding a touch too plush and soft to my liking, with no pillow menu in sight. But after a day of pampering and exercising, it was easy to fall fast asleep.
The room is well stocked with teas and coffee for your morning boost of caffeine. However, rather than stocking an intuitive Nespresso machine or similar, the wet pantry bartop featured a sleek Illy capsule coffee machine, operated like a true espresso maker complete with milk steamer. With a lack of instructions, making your morning cup (if you didn't want to leave the room) could be a pretty frustrating affair, unless you have some past barista experience.
Who might you be rubbing shoulders with?
A good mix of out-of-towners, older businessmen, tai tais and couples on dates make up the crowd of people you might bump into at the elevators or make eye contact with at Café Grey Deluxe. You'll definitely want to be dressed well while drinking in the view and sipping those slinky seasonal cocktails. Throughout the corridors however, the impeccable sound-proofing and zen atmosphere — even with a high exposed atrium connecting all the hotel floors — mean you won't catch a single soul, rarely even a hotel executive, which makes it discreet enough for trysts with that secret lover; or in my case, private and meditative enough for a sobering wellness retreat away from all the noise of the city.
What was the highlight of the stay?
The big mystery of how The Upper House retains its lofty reputation even without an in-house spa or pool was solved when we settled in for the in-room Bamford spa treatment. 
After a challenging yet enjoyable morning yoga class on the sunny sixth floor lawn (complimentary for guests and available four mornings a week), spa technicians arrived to my suite half an hour before I was booked in for a spa session, unfolding a spa bed. Of a choice of body massage and facial, I picked the former, hoping to iron out a stiff keyboard typer's hunch and knotted lower back.
There's something about having an in-room treatment that elevates the experience to another level of personalisation. You're already comfortable in your bathrobe, you get to pick the music, you get to decide whether the blinds are up or down, and you get to have your relaxing foot bath ritual while seated on a sofa, in a room that you've already acquainted yourself with overnight. I was given a choice of Bamford massage oils to choose from (I picked a refreshing lavender-tinged scent), before my therapist laid me down and gently swept away the tension in my shoulders, stiff lower legs and hips. Finishing with a stress-melting head massage, I felt wistful as the session seemed to end too soon; I reluctantly opened my eyes to the late morning sun streaming through the living room. Feeling lighter and more limber, a warm cup of freshly brewed Bamford ginger and lemongrass tea helped me ground my relaxed, heavy-eyed self — it was the perfect conclusion to a serene weekend of rejuvenation. 
Was it worth it?
For any other staycation in a harbour-facing room paired with an hour-long spa service for a couple, the price tag on such a stay might not necessarily reach the five-figure mark. But a stay at The Upper House has proven that it's garnered its splurge-worthy brand name status for a reason, and that's due to the reliable standard of service, comfort and privacy. If you're seeking a true introspective vacation from the world where you won't be pressed to leave the room — a weekend of self-pampering 'me-time' — all without needing to leave town, The Upper House provides a luxurious chance to pause, reflect and rest, safely cocooned in the heart of the city.
A Wellness Retreat with Bamford at The Upper House is priced from HK$4,800 for a Studio 70 room; from HK$10,000 for an Upper Suite. Guests staying at least two nights get complimentary breakfast, one 60-mins in-room body treatment, and a Revitalising Menu for one. Additional guest(s) can receive a 60-mins body massage and 3-course Revitalising Menu with a supplement of HK$1,100 per person.
The Upper House, Pacific Place, 88 Queensway, Hong Kong, +852 2918 1838