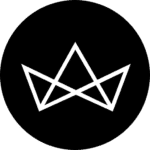 Suite Staycation: St. Regis Hong Kong offers a refined taste of the city for food and design lovers
Every Hongkonger knows that life in our crazy, fast-paced city wouldn't be possible without the occasional getaway. That's why we're bringing you 'Suite Staycation': a review series of some of the finest hotel suites in Hong Kong and Macau. Rated upon the quality of accommodation, F&B and perks which we experience — not to mention on pure 'wow' factor — this column brings you in-depth analysis on where to spend your hard-earned dollars when it comes to taking some well-deserved R&R. 
(Disclaimer: This hotel review was conducted in early January. With the continuing health and safety concerns due to coronavirus, we highly recommend everyone to comply with all the necessary precautions and stay home unless absolute necessary. We hope you'll earmark our recommendations for a visit in the future.)
The St. Regis, is of course, one of the most reputable American hotel chains in the world, but the Hong Kong version, opened last April in Wan Chai, naturally holds a special place in our hearts.
Launched in 1904 by New York magnate John Jacob Astor IV, the first St. Regis was opened not as a hotel, but more like a mansion where his mother, Mrs. Caroline Astor, could host tea parties, galas and after dinner parties for her hundreds of high society friends day and night. Nevertheless, with its impeccable service, uncompromising luxury and also technology, the original St. Regis received immediate recognition when The New York Times declared it as 'the finest hotel in America'.
As one of the extensions of such a legacy, the St. Regis Hong Kong was envisioned to be just the same. To realise this idea of a 'curated mansion', they've enlisted Hong Kong's very own architect and interior designer, André Fu, who, with his award-winning architectural creativity, set out to blend St. Regis' trademark elegance with his fond memories of Hong Kong's yesteryears — including inspirations from Wong Kar Wai's classic In the Mood for Love — into every detail of the hotel design, topped off with carefully curated artworks by internationally renowned artists.
Everything from the grand lobby to the rooms, bars and restaurants are characterised by a timelessly elegant east-meets-west aesthetic — whether it's the floor-to-ceiling bronze framing that resembles Chinese folding screens, or subtle columns and panels drawn from some of the oldest buildings in Hong Kong. This ensures guests are welcomed with a refined taste of the rich and diverse cultural heritage of the city immediately upon arrival.
The location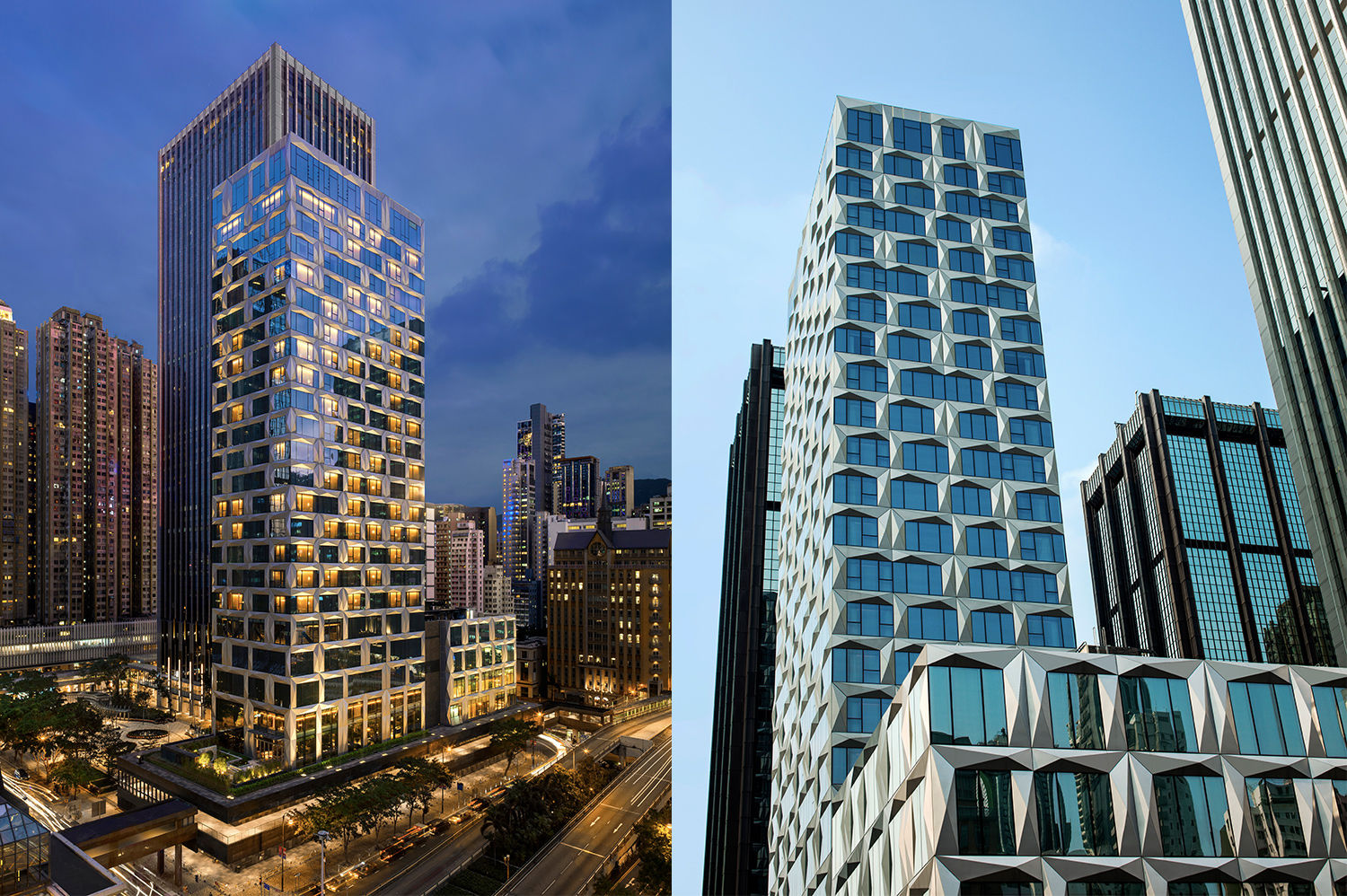 Nestled right in the prime area of the bustling Wan Chai district and next to a sky bridge leading towards the Hong Kong Convention and Exhibition Centre, St. Regis is ideally located for business travellers. It is also located almost right next to the Wan Chai Ferry Pier and a mere six-minute walk to the Wan Chai MTR station, where you'll also find plenty of cheap and cheerful eateries for a quick taste of the local food scene. However, even though the building itself — with its distinctive facade — is very easy to spot, first-time travellers will most likely find it confusing to reach the hotel, given its secluded entrance and lack of signage — an intended, but rather impractical, decision linked to the design vision of a private Manhattan mansion.
The room
There are 129 rooms at St. Regis Hong Kong, including 10 deluxe suites, four Metropolitan suites, two Governor's suites and a Presidential suite. We stayed at one of the Governor's suites, which is almost exactly the same as the Presidential suite but sans kitchen, and costs around HK$43,000 per night.
The check-in process was done entirely in the room (same for all guests), which is located at 26th floor, removing you from the tiring typical process of queuing up for registrations.
Spanning 2,067 sq.ft., the Governor suite is undoubtedly a room meant for entertaining. Next to the spacious lounge area is a dinner table fit for 12, complemented with bar amenities at convenient reach, along with surround sound system by Bang & Olufsen.
There is also plenty of space for the hosts to enjoy some intimacy. The bedroom for example, comes with a comfortable king-sized bed with crisp Frette linens, along with a mini bar and seating area where you can taste the hotel's very own liquor made in collaboration with Distillerie de Paris. There is also a sizeable walk-in closet, which includes the compact Technogym wellness weights rack so you don't miss your daily workouts.
Another highlight is the marble bathroom, which features a standalone bathtub and rainforest walk-in shower, along with a separated double sink as an added bonus.
Everything in-room, from the lights to the air conditioning, the curtains to the TV are controllable via electronic tablet located near the entrance, so you can manage them all in one go as you enter or exit the room. We did run into an issue with the sound system, though. As impressive as it was, it did not work when we wanted to watch a movie on Netflix through Apple TV (which they have to bring to your room and install on request), so it was a bit of letdown.
A personal butler is also available at all times to cater to any of your needs, but while everyone was welcoming and attentive, we do feel some of the hotel staff might require further training, as they would sometimes compromise the comfort of the guest for a tunnel-vision approach to attempt to solve the task at hand.
The refreshments
The hotel is home to two one-Michelin-starred restaurants including French restaurant L'Envol (helmed by Chef Olivier Elzer) and Chinese restaurant Rùn (led by Chef Hung Chi-Kwong). Both of them offer excellent food, services and ambience, and we absolutely enjoyed every moment of it.
The fabulous semi-buffet breakfast is hosted at Rùn — definitely try the St. Regis' take on an eggs Benedict, stuffed with an overflowing amount of caviar. Also, if you happen to visit L'Envol, don't forget to leave some room for the cheese trolley — we were so stuffed we almost couldn't fit any of the cheese at the end of our meal, which would have been a shame.
The Drawing Room, on the other hand, offers an all-day international menu and afternoon tea, while the St. Regis Bar presents signature concoctions inspired by the historic tales of the New York Subway and Hong Kong Tram — both, coincidentally, share the same birth year as St. Regis New York.
It's not a St. Regis Bar without a signature mural, so be sure to look up and admire the hand-painted centrepiece by Beijing artist Zhang Gong, which depicts many of Hong Kong's most famous historic features such as old Wan Chai, the Hong Kong Star Ferry, Victoria Harbour and more. As for our favourite drink out of the menu? The pu-erh tea-based Bremer Cocktail, but be sure to also try the Canto Mary, which is the Hong Kong iteration of the St. Regis Bloody Mary ritual.
You'll want to make it a point to be there at 5:30pm every evening for the nightly St. Regis champagne sabrage ceremony. The ritual is done at every venue to celebrate the transition from day to night, which is an idea inspired by Napoleon, allegedly known for opening bottles of bubbly with his sword.
Ways to unwind
In case you feel the need to work off all the wining and dining you've been doing, the hotel has a massive gym room boasting advanced Technogym cardio equipment and other gear for strength-based exercises. Typically, you can also book a one-on-one personal fitness section with an experienced instructor for some customised training.
Spa offerings, on the other hand, were sadly lacking, as there is only one treatment room in the entire hotel that caters to one person — it just feels like an afterthought (notably, it seems the spa just isn't in André Fu's top priorities in hotel design. Just think of the Upper House). We did experience the house's signature body massage, though it was a disappointment for a hotel brand of this stature. There is also a 20-metre outdoor pool for you to enjoy, but you'll have to first be comfortable with a possible audience from the opposite building, which is at a rather close range.
Verdict
With its prime location, gastronomic treats, culture-infused interiors and sophisticated rooms perfect for hosting meetings or parties, St. Regis Hong Kong is a great choice for business travellers near and far who seek creature comforts during their short term stays. But with lacking wellness services, this city-centre location of the storied brand might fare better for guests looking for a spirited weekend of top-notch wining and dining — perhaps just as John and Caroline Astor first intended when they opened up their mansion to guests — rather than to come away feeling rejuvenated and relaxed. 
Rooms are priced from HK$3,500 for the Deluxe Room to HK$120,000 for the Presidential Suite. The hotel is currently offering a special 24-hour staycation package priced from HK$3,888: Guests can choose to upgrade to a St. Regis Suite with a supplement of HK$3,300 per room, which includes multiple benefits. The offer is only available for booking through 31 August, learn more here.
You can make reservations here:
St. Regis Hong Kong
Address
1 Harbour Drive, Wan Chai, Hong Kong