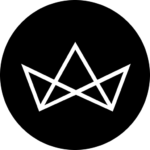 Suite Staycation: The Peninsula reignites a love for Hong Kong with timeless elegance and unparalleled service
Every Hongkonger knows life in our crazy, fast-paced city wouldn't be bearable without the occasional getaway. That's why we're bringing you 'Suite Staycation,' where we review some of the finest hotel suites in Hong Kong and Macau. Rated upon quality of accommodation, F&B and the perks which we experience — not to mention the pure 'wow' factor — our new column brings you in-depth advice on where to spend your dollars when it comes to taking some well-deserved R&R. This month we review a stay at The Peninsula Hong Kong. 
For over 92 years, The Peninsula's flagship has been Hong Kong's preeminent hotel of choice when planning for an ultra luxurious stay. Established in 1928, The Peninsula Hotels group now operates in ten major cities around the world, from Shanghai to Paris, New York to Tokyo, Beverly Hills to Bangkok. With its reputation for unparalleled hotel standards, a wide variety of dining options and incredible facilities, the legendary 'Grande Dame of the Far East' offers a truly five-star experience, blending the best practices from both Eastern and Western cultures of hospitality, all the while maintaining its timeless sense of elegance and grandeur. 
Everything from the elegant lobby to the fabulous rooms, restaurants, spa and facilities allows you to relive the glamour of a bygone era, both from the old world decor to the antiques and historical artefacts displayed throughout the hotel. There's even a private aviation-themed lounge dedicated completely to The China Clipper — one of the first Pan Am flying boats (seaplanes) that flew from San Francisco to Hong Kong in 1939. 
On offer at the moment is a package called 'The Eight Loves of The Peninsula Hong Kong,' where you can explore different facets worth admiring about Hong Kong with a variety of special programmes. During our stay, we tried out two of such 'loves': The Love of Transportation, a historical aviation tour through The Clipper Lounge and a visit to the hotel's exclusive helipad; and the Love of Food, which includes a cooking class with The Peninsula's renowned culinary team. There are eight options to choose from, each with its own unique spin on how to appreciate a part of our city.
The location
Situated in the heart of Tsim Sha Tsui, the hotel is just a short walk away from the ferry terminal or the MTR station, but the best way to arrive is by car: The Peninsula has its own fleet of Rolls Royces (including 14 Rolls-Royce Extended Wheelbase Phantoms and one 1934 Rolls-Royce Phantom II) and two Mini Cooper S Clubmans, that can be booked to pick-up or drop-off guests. This is a complimentary feature with an 'Eight Loves' package booking, but can otherwise be added on to any booking for an additional fee. 
The room
Stepping into the colonial-style hotel instantly transports you to a different world. Yet, for a hotel with a 92-year history, technology is really the star of the show, which has been upgraded across the hotel's 246 guest rooms, 54 suites and the superlative Peninsula Suite. We stayed at the Grand Deluxe Harbour View room, which, while not technically a Suite category, is spacious at 452 sq.ft. On top of the complimentary wifi access, every room comes with interactive bedside panels that come preset in the language of your choice. The detachable tablet came with touchscreen restaurant menus, hotel information, personalised TV access, room controls and more.
The TV itself comes with Chromecast support — perfect if you want to stream something from your device — and a subwoofer soundbar speaker system. In addition to that, there are universal adapted outlets scattered across the room, and wireless charging stations next to each side of the bed — no more fighting about who gets to charge their phones first! 
With a hotel close to 100 years in history, it's unsurprising that the rooms feature a slightly dated, classical style, though the stately materials chosen and the purity of design — with its simple, elegant monochrome palette — make it a motif that can easily last. The mini bar offered a selection of curated teas from The Peninsula Boutique, including the hotel's signature Jasmine Mao Feng tea bags, which kept me going throughout my stay.
The best part was the lush, king-sized bed that felt like a cloud to rest my poor tired muscles, paired with pillows that can be ordered to your preferred firmness. There was a slight hiccup in the bed situation, where we were initially given twin beds instead of a large king bed, but that was sorted out in a few hours — while we were out at the 'Eight Loves' cooking class.
Another highlight of the room was definitely the view. Not only did we get a phenomenal view of Hong Kong's Victoria Harbour, we also got prime views of the recently re-opened Hong Kong Museum of Art, which added a pop of colour to the photos we took right from the window of our room.
The refreshments
Our stay happened while dining restrictions on the city were still in place, so our first meal of the day happened at The Lobby (instead of a typical breakfast buffet at The Verandah). More famously known for its afternoon tea, the Lobby also provides a variety of options for breakfast. I opted to have the classic Chinese breakfast that came with congee, noodles, tea and soya bean milk — giving me a fantastic start to my day
If you're in the mood for a Michelin-starred dining experience, Gaddi's is definitely the way to go. Chef Albin Gobil was appointed as Gaddi's chef de cuisine in February last year, and he's been bringing his 'modern-classic' culinary style to the French fine-dining restaurant ever since. Not only are the dishes an opulent feast for your eyes and your palate, your ears will also get the ultimate treat, with the Gaddi's Band providing a smooth soundtrack to your night. I particularly enjoyed a Gillardeau oyster dish with Kristal caviar and cauliflower while swaying to the sultry tunes of 'Fly Me to The Moon'. 
After dinner, be sure to stop by Felix for cocktails with spectacular views. Up on the 28th floor, the Felix Bar is decked out with bottles upon bottles of liquor from all over the world, and the bartenders can shake up anything from the classic negronis to creative cocktails at your request. The words "surprise me" have never yielded more fruitful results than the delightful purple concoction I was served. 
The Peninsula is also home to Spring Moon — an authentic Chinese restaurant that's famed for it's lunch time dim sum menu, Chesa — the cosy and slightly hidden Swiss cheese restaurant, Imasa — a traditional Japanese dining experience and The Verandah — the hotel's buffet venue, which is currently temporarily closed until further notice. Want to enjoy your room instead of dressing up and eating out? No problem: The 24-hour in-room dining service features a menu that spans international comfort foods to delicious local Asian specialties.
Ways to unwind
After the scrumptious meals you've been enjoying, you'll probably want to hit the gym or swim off some of those calories. The Peninsula Fitness Centre is just the place to do so, featuring an impeccable 18-metre indoor swimming pool that offers uninterrupted views of the Hong Kong skyline — you're merely separated by floor to ceiling glass screens. I would have loved the option of an outdoor pool, but I was also secretly pleased to not have to deal with a sunburn for the rest of our stay. We whiled away a few hours relaxing and reading by the pool, and just enjoyed the tranquil atmosphere for a nice break from the busy pace of the work week.
If you were inclined to seek out a hard workout, the health club is kitted with all the latest exercise equipment for all your sweaty needs, and also features jacuzzis, saunas, steam rooms and cold tubs for some post-work out downtime.
Another indulgence you should consider is a treatment at The Peninsula Spa. An hour before your treatment, you're invited to use the spa's additional facilities like their relaxation room, where you can enjoy some light and healthy fruit refreshments and unwind before an indulgent treatment. I tried the Margy's Monte Carlo's anti-ageing stem cell facial, a treatment designed to help lock in moisture for the skin in every step. The overall facial experience was pleasant, and I left feeling rejuvenated, with my skin looking considerably brighter and more vibrant than before I stepped in. However, I did noticed later that I had minor irritation on my cheeks, possibly due to not being used to such a moisture-heavy treatment. Perhaps a lighter, brightening-focused treatment would have been a better choice for me.
As part of the hotel package, we also got to try out two of the 'Eight Loves' offerings: A cooking class with the culinary team at Spring Moon, and a tour of The Clipper Lounge. We were taught to make shrimp spring rolls and samosas. The rundown was rather simple, where the ingredients were prepared for us beforehand, and all we had to do was assemble the dish. The plating was fun though, and obviously my finished product was highly Instagrammable.
For our bonus second activity, we got to take a tour of the Clipper Lounge and learn about aviation history in the region, but unfortunately couldn't head to the helipad for our final photo op because it was raining, which was a huge shame.
Verdict
If your goal is to enjoy a truly glamorous and luxurious holiday experience, The Peninsula should definitely be at the forefront of your list. The best thing during my stay was the service: No detail is too small, and everything from the impeccably appointed room to the well-curated menus at their various restaurants ticked every box we had for a weekend staycation. And if you're booking as part of the 'Eight Loves of The Peninsula Hong Kong' package, the highlighted experiences were overall a delightful add-on to our weekend, making for a fascinating experience where you get to go behind-the-scenes of the hotel's most time-honoured, exclusive venues.
The city is going through a tough time right now, and if you're looking luxury getaway that will give you a chance to unwind while providing you with a truly unforgettable experience, a special stay at The Pen is absolutely worth the splurge. 
The Peninsula is currently running 'The Eight Loves of The Peninsula Hong Kong' package, priced from HK$3,880 for a Deluxe Room and HK$5,880 for a Superior Suite (and 50 percent off a second night or second room), inclusive of breakfast for two, a one-way limousine transfer, HK$500 credit to spend, complimentary chocolates from the Peninsula Boutique, and your choice of one 'Eight Loves' activity. Guests may only select and participate in one of the 'Eight Loves' experiences per booking per stay.
The Peninsula Hong Kong
Address
Salisbury Road, Tsim Sha Tsui, Hong Kong