The Langham, Hong Kong has launched an all-new, immersive travel experience that promises a taste of London from the comfort of your hotel suite.
We may not be taking to the skies anytime soon, but with the crème de la crème of Hong Kong hotels on our doorstep, staycations have become the new weekend retreat for hodophiles (travel lovers) across the city. From luxury stay-cays to a night of gourmet room service with your pooch, there's plenty of options to choose from in the city — but what if we wanted to travel further afield? Like, London.
With its rich and prestige British Heritage, The Langham, Hong Kong has curated a groundbreaking travel experience, stepping up the local staycation scene just in time for us to book in annual leave. "A Glimpse of London," the first of its kind hotel stay in Hong Kong invites you to board The Langham flight with your pink boarding pass and embark on a one-way trip to London. Staying overnight in a Superior Courtyard View Room, you will also be granted special access to one of two elegantly decorated British rooms for an exclusive photo session.
The rooms
Pink Afternoon Tea
What could be more British than tea and scones? The Langham's Pink Afternoon Tea room is an opportunity to indulge friends and family. Dripping in pretty, pastel pinks, this specially designed theming is an oasis away from cold winter skies.
A Trip To London Parks
Inspired by London's most famous parks, this meticulously decorated room enables guests to soak in the atmosphere and tranquility of their surroundings. A respite from city life, slow down and surround yourself with grassy meadows and iconic London landmarks.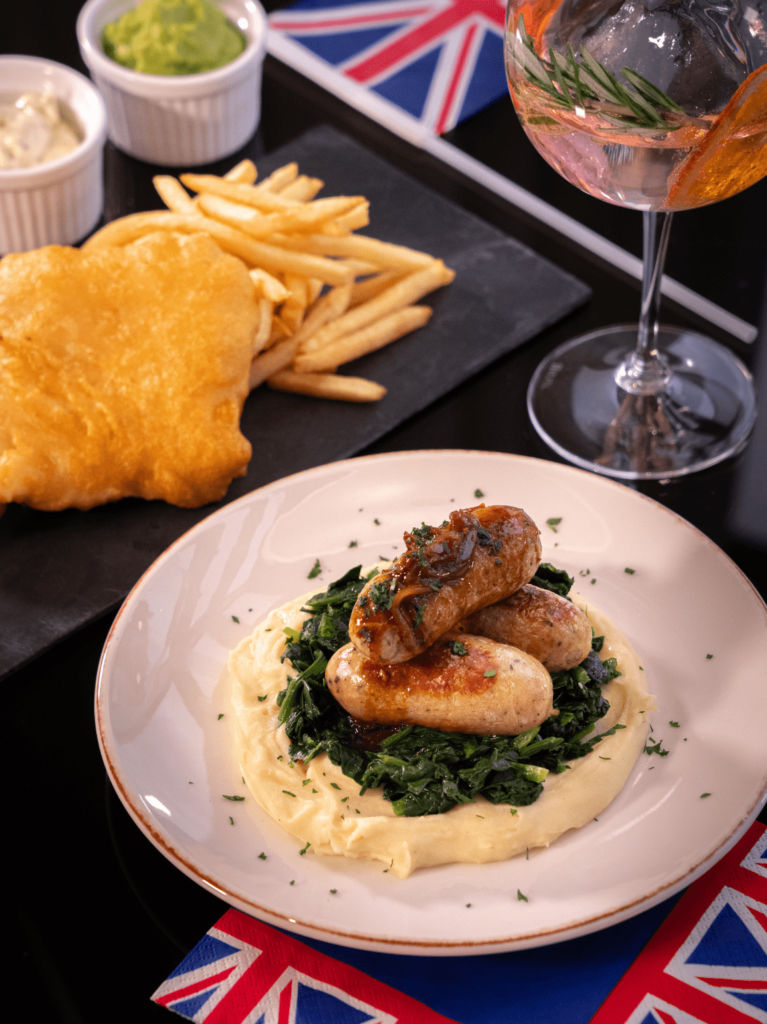 The food
Known for its extravagant afternoon tea experience, The Langham invites you to round off your trip with not only a traditional tea set, but must-try British dishes like Fish and Chips, Lamb Shepherd's Pie, Bangers and Mash as well as a Traditional English Breakfast.
Prices start from HK$1,1148 (excluding 10 percent service fees) for a one-night stay in a Superior Courtyard View room (with a complimentary upgrade to a Deluxe room), complimentary breakfast buffet for two and a 30-minute self-service photo session for two in one of two British themed rooms; enjoy an extra HK$800 dining credit with rates begining at HK$1,648.
Available to book from 15 January 2021 through to 31 March 2021, and stays between 18 January 2021 and 31 March 2021.
For more information about The Langham Hong Kong's 'Glimpse of London Experience', check out the information link here.