A revolving-door list of current art exhibitions in Hong Kong; updated monthly for your convenience. Keep this page bookmarked!
An empty Sunday afternoon? Need recommendations for a first- (or second-, or third-) date activity? Yearning for some artistic inspiration? Pencil down a list of your favourites from our round-up of the best art exhibitions in the city — and make a day out of it.
Rules and regulation in light of COVID-19 restrictions are ever-changing. As usual, please contact the galleries prior to visiting.
Photographs from the 1950s: Marjorie Doggett's Singapore, Lee Fook Chee's Hong Kong
When: Through 30 May
It wouldn't be an exaggeration to assume images of the Star Ferry mid-sail and backdropped against Victoria Harbour are some of the most photographed pictures in Hong Kong — by visitors and locals alike. Self-taught photographer Lee Fook Chee's iteration, however, is something special. Unearthed by chance by exhibition curator Edward Stokes, Lee's pantheon of photographs capture Hong Kong in decades past, with nostalgic streetscapes from the 1950's that are familiar; some eerily so. Presented by Sino Group and the Ng Teng Fong Charitable Foundation, this curated exhibition juxtaposes Lee's photographs with another photographer's body of work: Marjorie Doggett, who captured Singapore in a similar time period.
Sino Plaza, Unit 305, Sino Plaza, 255-257 Gloucester Road, Causeway Bay, Hong Kong
Michael Kagan: It's Never Over
When: Through 8 May
Ayrton Senna, Alain Prost, Niki Lauda, Lewis Hamilton, Sebastian Vettel and Michael Schumacher — six of the highest ranking F1 drivers of all time — are immortalised in Michael Kagan's 'It's Never Over' exhibition; his first solo ride with Over the Influence in Hong Kong. Kagan's subjects centre around subjects who push the limits of nature through technology and physical stamina: think astronauts, explorers, mountaineers and, of course, F1 drivers.
Over the Influence, G/F, 159 Hollywood Road, Central, Hong Kong, +852 2617 9829
James Welling: Metamorphosis
When: Through 8 May
When I discovered photography, I realised it was the perfect ventriloquist's medium. I could throw my voice into different sorts of pictures: I could speak in many different formal languages.

James Welling
James Welling's body of work — exhibited at David Zwirner Hong Kong as the artist's first solo presentation in greater China — serves as a rhetoric for the ever-evolving capabilities of the photographic medium. The collage-like aesthetic — always in zingy shades of the psychedelic realm — of Welling's photographs breaks from the medium's capacity for mimesis, and, instead, elevates the process of intentionally constructing an image.
David Zwirner Hong Kong, 5-6/F, H Queen's, 80 Queen's Road Central, Central, Hong Kong, +852 2119 5900
Wu Chi-Tsung: Exposé
When: Through 13 June
A perfunctory gaze will perhaps write off Wu Chi-Tsung's 'Exposé' exhibition as a simple series of mountainous landscapes; this perfunctory gaze would be wrong. Curated by Ying Kwok, 'Exposé' deep-dives into an extraordinary wrinkled-paper technique that mimics that of valleys, troughs and crevices; minute, natural-appearing details that would happen upon any geographic rendering. The textured cyano-collage process used, however, is completely randomised, with each fold and crease on Xuan paper a happy accident.
Galerie du Monde, 108 Ruttonjee Centre, 11 Duddell Street, Central, Hong Kong, +852 2525 0529
Rodel Tapaya: Random Numbers
When: 22 April – 15 May
One of the Philippines' most prominent contemporary artist, Rodel Tapaya's series of work — entitled 'Scrap Paintings' — will be on view at Tang Contemporary Art in Hong Kong, following other shows in Bangkok and Beijing in 2018. As can be inferred from the series' name, this exhibition underlines Tapaya's studies on the concept of collaging.
Tang Contemporary Art, 10/F, H Queen's, 80 Queen's Road Central, Central, Hong Kong, +852 2682 8289
Hans-Peter Feldmann
When: 19 March – 8 May
Constantly fringing on absurdity, Hans-Peter Feldmann's oeuvre — while diverse in medium across sculpture, photography and installations — has one thing in common: an undeniable sense of humour. Take his work with mined portraitures, for example. Divorcing oil paintings from historic austerity, Feldmann modifies and collages over found portraits with unexpected (blasphemous, even) additions. Red clown noses over faces, for one. Trompe l'oeil paint-jobs demarcating eerie cut-out effects, for another. Through this process of addition by subtraction, Feldmann finds himself at the centre of a wholly meta school of thought. What does it mean to be an artist? Can one assert their role as artist whilst painting over and changing existing iconography? Food for thought.
Simon Lee Gallery, 304 Pedder Building, 12 Pedder Street, Central, Hong Kong, +852 2801 6252
Creations Enlivened: Metal
When: 20 March – 24 July
The tough, robust connotations of metalwork and metalsmithing are rendered null at Crafts on Peel's Creations Enlivened: Metal exhibition, which showcases metallic works of art by craftsmen from Hong Kong and Japan that lean a touch more towards intricacy. Traditional masters of the craft were paired alongside contemporary artists and designers for this collaborative exhibition, with the commissioned work a showcase of the passing of the guard where time-honoured skills are passed down and, as thus, preserved.
Crafts on Peel, 11 Peel Street, Central, Hong Kong, +852 2510 0637
PLAY LIVES
When: 23 February – 30 April
Once upon a time, 'play' — in its most unadulterated format — headlined our childhood preoccupations. Those twenty minutes of recess were hard-earned, where games of tag were started; where we ran, unfettered; where we sat, too, with toys and crayons and sketch books and activities. Curated by Rémi Leclerc of PolyPlay Lab and Lee Chi-wing of Milk Design, Design Spectrum's 'PLAY LIVES' exhibition asks a simple, bittersweet question: When did we stop playing? Featuring over ninety play and design objects from Hong Kong, China, Japan, Korea and the United States of America.
Design Spectrum, Hong Kong Design Centre, 3/F, 7 Mallory Street, Wan Chai, Hong Kong, +852 3793 8479
Jack Whitten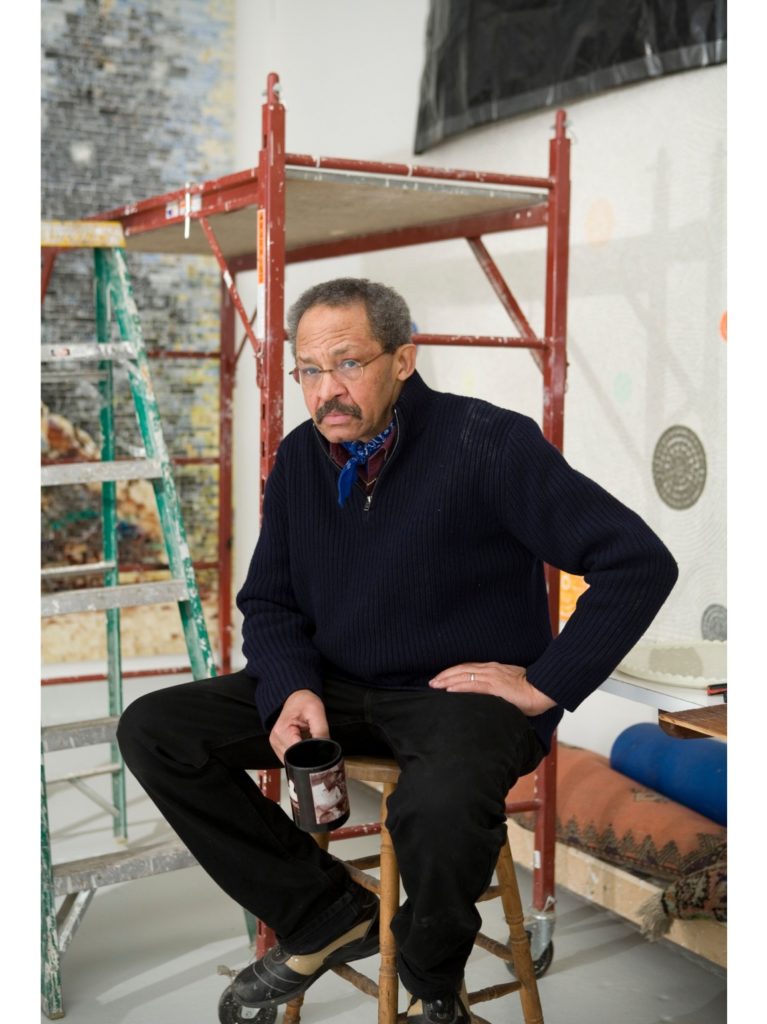 When: 30 March – 31 July
"I can build anything I want to. I'm not a narrative painter. I don't do the idea or the painting being the illustration of an idea. It's all about the materiality of the paint."

Jack Whitten
If there's a word to describe Jack Whitten's oeuvre of work, it's 'singular'. A process as seemingly mechanical — see; layers upon layers of geometric shapes — as it is intensely gestural and emotional, Whitten blurs the boundaries between sculpture and painting; in doing so, creating his own, distinct visual language. This will be Jack Whitten's first solo exhibition in Asia, courtesy of Hauser & Wirth Hong Kong.
Hauser & Wirth Hong Kong, 15-16/F, H Queen's, 80 Queen's Road Central, Hong Kong, +852 3958 7188
Bruce Nauman: Presence/Absence
When: 10 March – 8 May
Words written about Bruce Nauman often talk about his genius. His challenge of convention. His radical, experimental approach. His reputation as an 'artist's artist'. Bruce Nauman's 'Presence/Absence' at White Cube — his first solo exhibition in Hong Kong — presents five video installations produced from 1999 to 2013; each either shot inside Nauman's studio or against the New Mexico landscape on the artist's ranch and centred around staged action, performance, labour, language and time-based theses.
White Cube, G/F, 50 Connaught Road, Central, Hong Kong, +852 2592 2000
Ken Currie: Interregnum
When: 18 March – 29 May
"The crisis consists precisely in the fact that the old is dying and the new cannot be born; in this interregnum a great variety of morbid symptoms appear."

Antonio Gramsci, Prison Notebooks
Ken Currie's exhibition name was christened so after Gramsci's quotation, with 'interregnum' meaning a kind of purgatory; a misty hinterland between two unknowable realities. This sense of sickness is patently felt through Currie's paintings, with an eerie, otherworldly grace note puncturing each piece with the darkness.
Flowers Gallery, 49 Tung Street, Sheung Wan, Hong Kong, +852 2576 5088
Laurent Grasso: Future Herbarium
When: 20 March – 24 April
Laurent Grasso's 'Future Herbarium' exhibition — which also features work from his 'Studies in the Past' series — etches out flora in the manner of 19th century herbariums; the kind one might see framed in an apothecary or dried and pressed between pages of a yellowing, dog-eared book. Grasso's work centres around concepts of heterogeneous temporalities, geographies and paranormal phenomena.
Perrotin, 807, K11 Atelier, 18 Salisbury Road, Tsim Sha Tsui, Kowloon, Hong Kong, +852 3758 2180
Hong Kong Exchange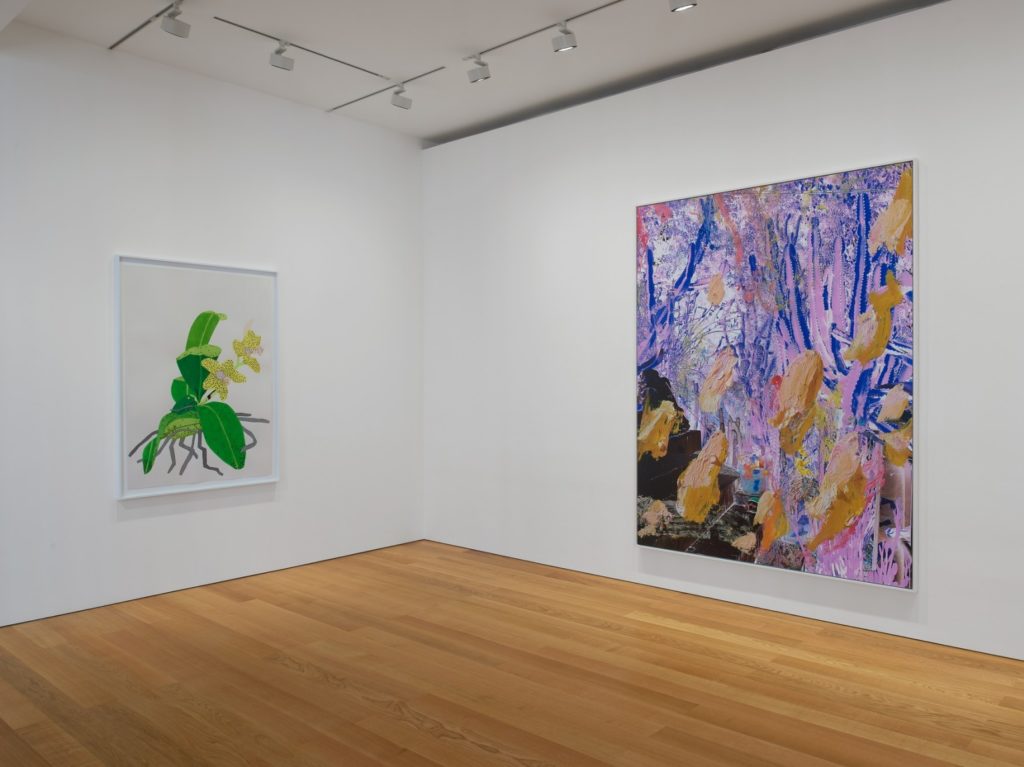 When: Through 30 April
Featuring Gagosian's most esteemed artists including Urs Fischer, Katharina Grosse and Damien Hirst, 'Hong Kong Exchange' — as its name suggest — is an exhibition featuring works that have been shown at the Hong Kong location previously, as well as freshman debuts.
Notable works include Andreas Gursky's large-scale photograph 'Hong Kong Shanghai Bank I' (2020), which revisits his depiction of the same skyscraper taken twenty-six years prior in 1994. Gagosian's Hong Kong location is just a stone's throw away from the iconic HSBC edifice — be sure to make a trip there, too, to compare and contrast.
Gagosian, 7/F Pedder Building, 12 Pedder Street, Central, Hong Kong, +852 2151 0555