Blackpink in our area! The BornPink world tour Hong Kong stop officially wrapped up last Sunday after a three-day performance at Asia World Expo. Aside from enjoying the world-class performance, fans got to celebrate Jennie's birthday with the girl group on the third day of the show.
One of the most sought-after events in Hong Kong this year has to be the Blackpink Born Pink World Tour. Tickets were sold out within minutes, while second-hand ticket prices rose to over $HK60,000 at their peak.
Even if you're not an avid K-pop fan, you should've already guessed that an idol's birthday is quite a big deal to the fans. Jennie's 27th birthday lands on 16 January, a day after the group's last show in Hong Kong. Upon arrival at the Asia World-Expo airport express station, banners and signs that wished Jennie happy birthday could already be seen. While there were no prior announcements about any sort of surprise for the birthday girl, concertgoers knew that something was in the works.
As expected, members of the fan club gave out banners with instructions on an impromptu celebration at the entrance of the arena.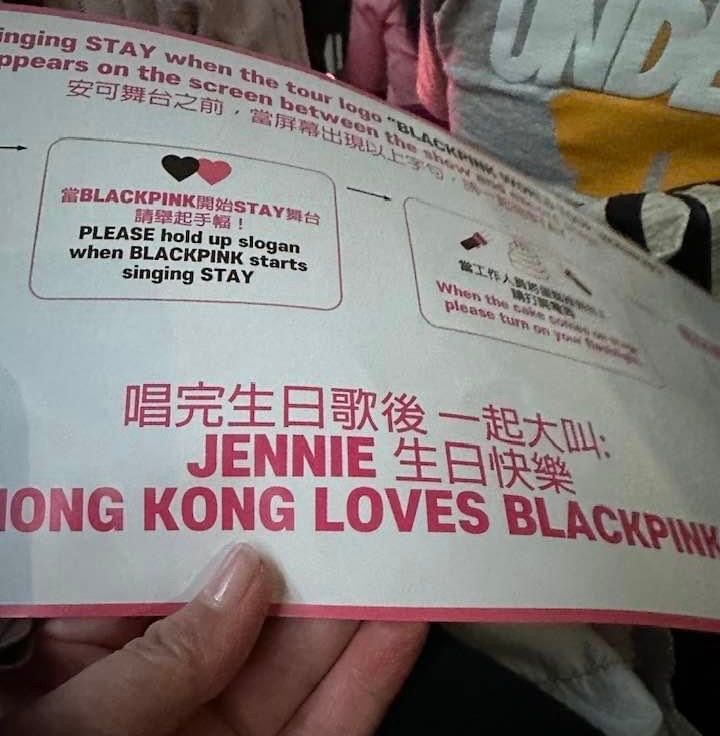 The "SOLO" star was surprised by her fellow group members, dance crews and fans after performing the encore song "Stay". Led by Rosé, the audience joined in to sing the birthday song (at least three times, too), while a three-tier birthday cake was taken onto the stage.
The birthday girl shared a sweet moment with fans as she took a group photo with the audience and shed a tear while thanking everyone.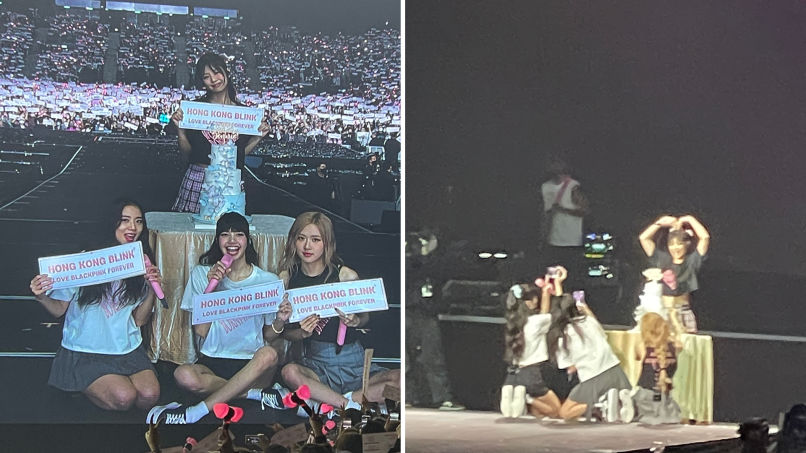 For more news and updates on your favourite celebrities, head over to @lifestyleasiahk.