Along with the unveiling of three new contemporary fashion brands, there will be limited artworks and coveted collectables on show and a very exclusive, mahjong set keepsake to haul home.
Since the reopening of its Pacific Place space in 2019, Harvey Nichols Hong Kong is finally sailing beyond the mundane bracket of luxury fashion retailer and into uncharted waters as an experimental retail space. Introducing Sandbox, a zone designed for free-rein creativity; not reserved only for the refines of sartorial collections, but the embracing of different cultural facets. Ones that inspire lifestyles. The concept is not unlike the sand-filled pits of yore in neighbourhood playgrounds, or for a more conventional denotation, an isolated testing environment with unlimited access to data. It's a section of no rules, no constraints, but where ideas and concepts run wild and free.
The edit is scheduled to rotate monthly, rather than singularly tied to the routine changing of the seasons. In its debut, three brands have been added into the retailer's portfolio: HUF, Rip N' Dip and Chinatown Market, where a comfortable selection of loungewear — fit for at-home and outdoor ventures– are coloured in vivid photographic prints and mesmerising swirls of tie-dye. Also on display is a carefully curated selection of collectable keepsakes rendered in 'Harvey Nichols Exclusive' colourways — Chino Lam's signature Jiro toy in a delicate pearlescent shade is one — and curated artworks borrowed from notable contemporary artists and galleries including 13A New Street Art Gallery, Kenz, and The Real Project.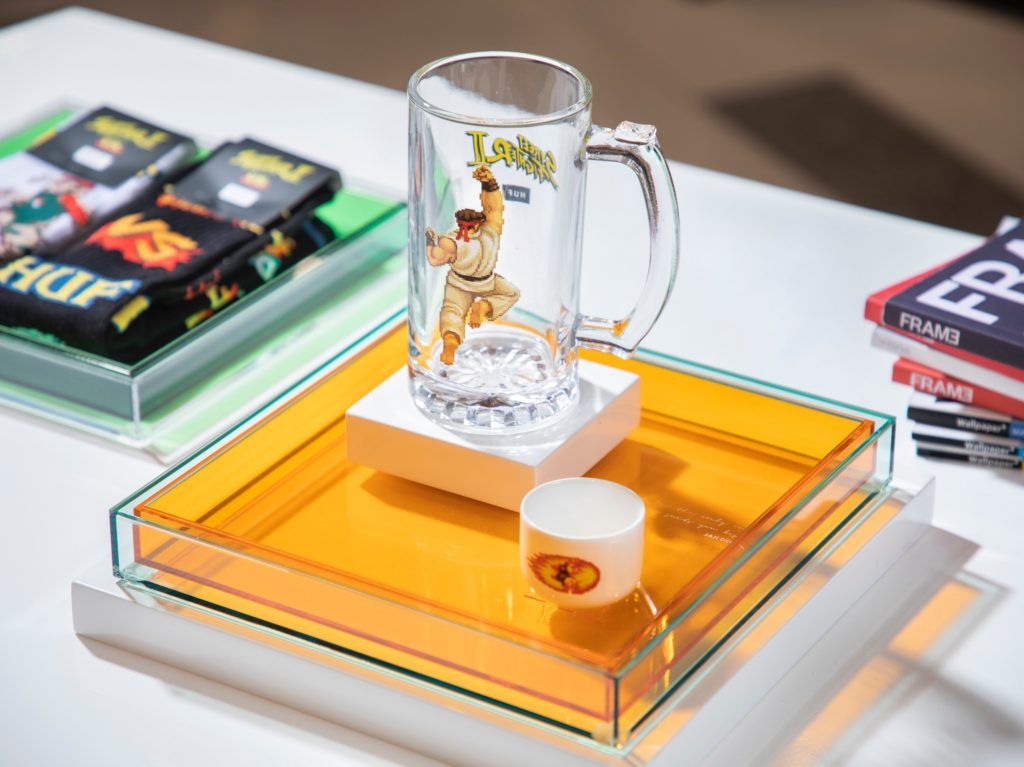 Aptly in sync to a new retail experience hinged on celebrating new concepts, Harvey Nichols partners up with Japanese brand Kolor for an exclusive collaboration. But instead of breezy wardrobe separates that most would expect, spot an exclusive mahjong set dipped in bright cobalt blue fronted by distinct Kolor typeset. The case clicks open to reveal the neatly uniformed tiles imprinted with 'HN' initials on on side and the traditional characters on the other. Only 300 sets are available, so hurry over to get your hands on one stat.
Harvey Nichols Sandbox is now open at Harvey Nichols, L2, Pacific Place, 88 Queensway, Admiralty, Hong Kong, +852 3968 2668