She'd probably just want a hug and a kiss for Mother's Day. A hand-written card, perhaps. A well-timed FaceTime call for those in long-distance purgatory. A beautiful bouquet and Pretty Woman-inspired jewellery, though? Sweet cherries on top for mum. She deserves it all.
1
FRED's Pretty Woman collection
For the mum who loves a sparkle.
For those unaware, that necklace from Pretty Woman — the one littered in rubies and diamonds that left Julia Roberts speechless upon first gaze — was a FRED creation. FRED's Pretty Woman collection is a beautiful homage; as are the heart-filled motifs threaded through the designs so indicative of the many different ways love is expressed. And, after all, the prettiest woman in your life needs a heart-shaped necklace — unfortunately, not presented in a cushioned box by Richard Gere; sorry mum — to show for it.
Address
Various, including 1 Harbour View Street, Shop 2023, Podium Level 2, ifc Mall, Central, Hong Kong
2
Chilli Fagara's Homemade Dumpling Kits
For the epicurean mum who's a bit of a genius in the kitchen.
If staying at home spending time with family is looking like this year's Mother's Day go-to, Chilli Fagara's Homemade Dumpling Kits is a fun-for-all activity. Curated and crafted by Chef Chan with enough fresh ingredients for ten signature marinated mince pork dumplings, the set contains illustrated instructions to facilitate an easy home-cooking experience for both parents and children. Chilli Fagara's beloved 'Ma' sauce will also be included in the kit for those looking for a delicious kick of spice. Available from 2 to 9 May via Deliveroo (HK$168) or restaurant pick-up (HK$128).
Address
7 Old Bailey St, Central, Hong Kong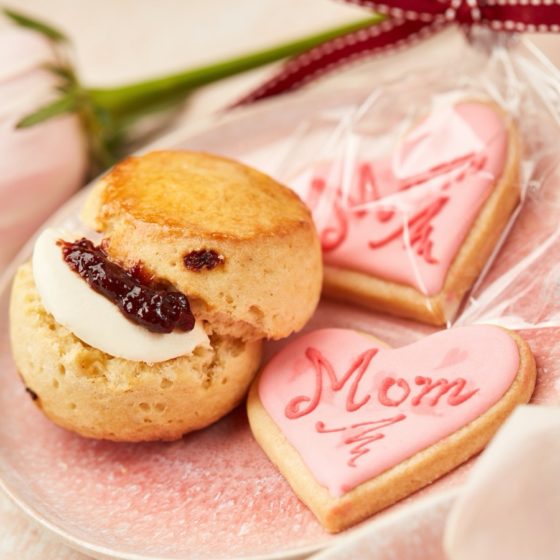 3
Afternoon tea at Mandarin Oriental and Four Seasons Hong Kong
For the mum who deserves a sweet afternoon break.
Give the gift of afternoon tea at a luxurious hotel. Maybe even a relaxing spa afterwards. Mandarin Oriental's signature tea set (HK$738 for two) at Café Causette serves a lovely tower of delicate, bite-size morsels, including the iconic freshly baked scones served with signature rose petal jam and clotted cream.
Or perhaps, a tea break at Four Seasons Hong Kong (HK$688 for two on Mother's Day weekend; HK$488 for two, every other weekend in May), for a taste of the limited Japanese-inspired sets designed in collaboration with Tatcha.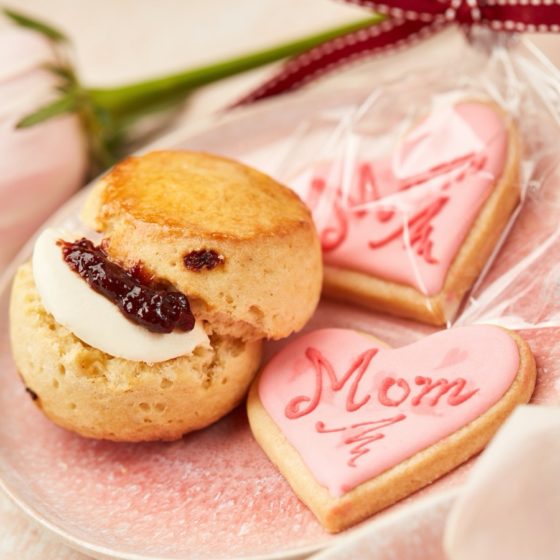 4
Atelier Cologne x Tiffany Lusteg's Mother's Day limited edition leather case
For the cognoscenti mum.
For Mother's Day, any purchase of 100ml or 200ml Cologne Absolue at Atelier Cologne counters and boutiques will come with a limited-edition leather case featuring illustrations by Californian artist Tiffany Lusteg. If mum's vanity — crowded and overfilling with ornate eau de parfarms — resemble an old-school Parisian apothecary, this coffret encased in Lusteg's graphic lined portraits will be a stunning addition to her collection. An objet d'art, even.
Address
Shop 1008, 8 Finance St, ifc Mall, Central, Hong Kong
5
Decadent confectionaries from The Cakery and Ms B's Cakery
For the mum who doesn't mind a cheeky slice.
The Cakery launches a limited-edition cake made especially for mum. The Orchid Blush (HK$980), customisable with a filling of your choice, is draped with a stunning waterfall of hand-crafted sugar florals with gleaming touches of silver. While at Ms B's Cakery, indulge in the affectionately named 'The Empress' (HK$1,080). Made in special collaboration with fashion designer Rebecca Moses, the pink guava and raspberry confection is limited for nine days only.
6
The Poet's exclusive Mother's Day workshop
For the mum who's happiest hour is happy hour.
Led by The Poet's line-up of mixologists, the two-hour cocktail-making workshop (HK$650 per person) includes three different recipes (two cocktails and one mocktail), a yummy spread of canapés and a mini bouquet. Bookings made prior to 30 April will receive one complimentary drink voucher. For more information and booking enquiries, email enquiry@thepoetbar.com.
Address
The Poet, G/F, No. 13 Staunton Street, Central, Hong Kong
7
Shanghai Tang's Scarf and Fragrance Tile Gift Set
For the fashionista mum.
A beautifully patterned scarf is as lovely and timeless a gift as any, but for this year's Mother's Day, Shanghai Tang's array of silks (HK$980 – 2,980) are complemented with a fragrance tile — spritzed and scented with a perfume you'd get to pick out for mum.
Address
1 Duddell Street, Duddell Street, Central
8
Tea blends from Fortnum & Mason and Tea WG
For the mum who takes her morning cup of tea seriously.
An aromatic blend will be all that you need. Fortnum & Mason's Bespoke Tea service makes sure the brews are just right — exactly the way mum likes it. For something with a little more oomph, go for the pre-assembled hamper, gussied up with a tasty selection of loose leaves, bite-size chocolates and biscuits for a lovely afternoon set in store.
Tea WG takes a step towards tradition with classic blends that mum will reach for every day too. The Morning Tea set, with Royal Breakfast Tea and Earl Grey Buddha, feature two tea pantry essentials, both best paired with a side of scrummy cookies.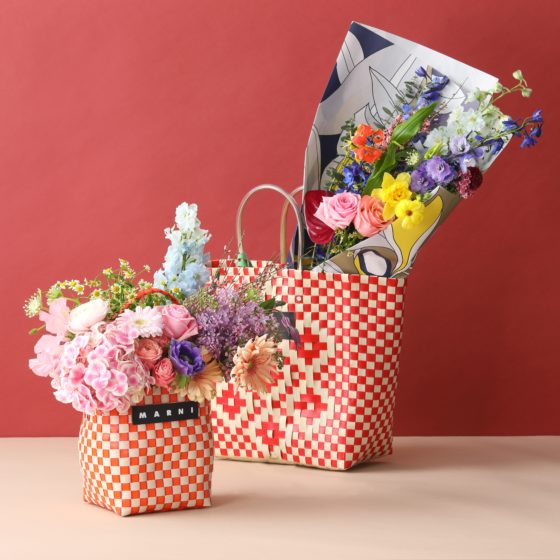 9
Bouquets from Bydeau, Ellermann and Marni x Gary Kwok Flower Café
For the mum who'll adore a beautiful bouquet.
Luxury florists Bydeau and Ellermann have put together a Mother Day's special arrangement of their own; no better way than with a pretty pastel blend of carnations, roses and peonies to show your love to mum. Should she desire to put together a bouquet of her own, however, Marni's latest collaboration with Gary Kwok Flower Café (from HK$2,200) is one to visit — sit down for a tasty tea-and-cake break afterwards.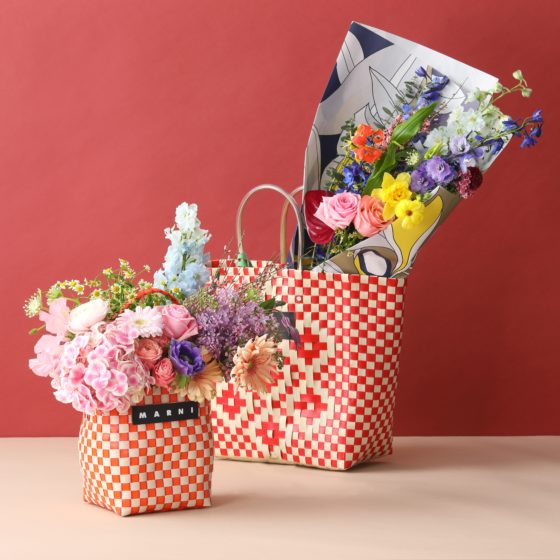 10
Wine sets from Toasst and Beyond Tipsy
For the oenophile mum who looks forward to an evening glass of vino.
At-home sommelier Toasst launches Mother's Day wine set with two deletable bottles: an aromatic Château La Coste Rosé 2019 and refreshing Adelina Polish Hill Riesling 2020. Tasting notes are accompanied, should you be looking to plan a thoughtful home-made dinner as well. Alternatively, Beyond Tipsy's wine boxes come packaged with two curated bottles catered to any kind of mum and rose-scented room diffuser. One thing's for sure, she'll definitely approve of it.