London department store Harrods is launching a new private members' club in Shanghai. Targeting China's ultra-rich, it will be the first of its kind outside of the UK.
The new club will bear the name, The Residence, and is scheduled to open at the end of the year. It will be located on the second floor of Cha House, a heritage building in the middle of Shanghai.
Harrod's first private members' club outside of the UK
The private members' club will be home to a bar, a lounge, private dining rooms, and terraces. It will also have an exclusive Gordon Ramsay restaurant, offering "elevated British dining." Upon its opening, the restaurant will be Ramsay's first in the city. The Harrods Tea Room and Piano Bar are already open to the public in the same building.
Michael Ward, the managing director of Harrods, mentioned in a statement that The Residence will "serve a curated community of discerning members". In an interview with Bloomberg, Ward added that Chinese consumers contributed 16 per cent to Harrod's sales in 2022. "We want to have a base to maintain that relationship as we have great customers in China," he said.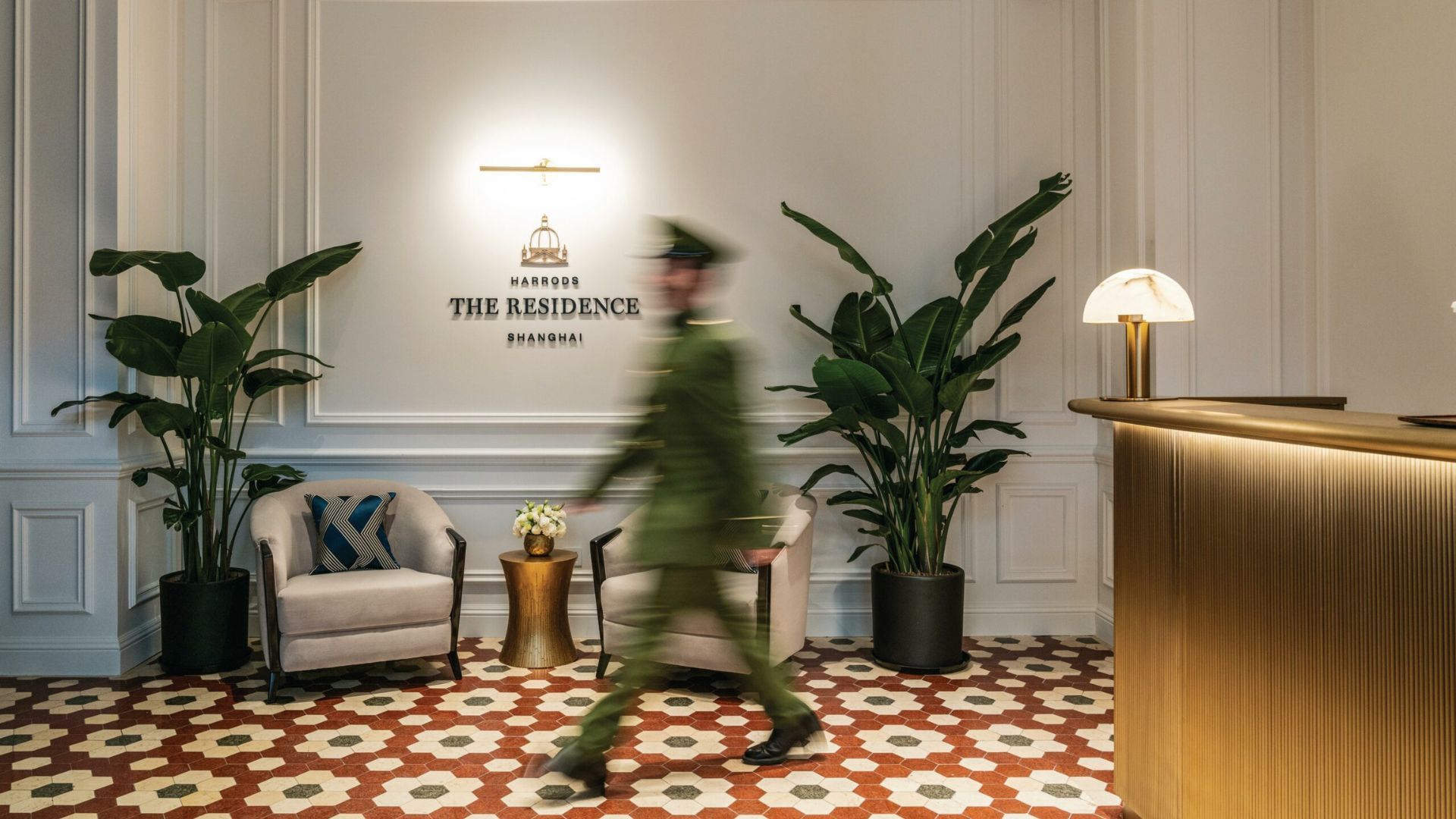 Membership comes with ultra-exclusive benefits
Only 250 memberships will be available upon opening. Additional memberships can be considered based on peer nominations. Moreover, memberships come in three tiers starting from 150,000 Chinese yuan with numerous benefits. One of them is sampling the rare bottles of alcohol thanks to Harrod's partnership with Edrington Group, a Scottish whisky company.
In addition, members can also access Harrod's global concierge services. They will also get automatic access to Black Tier status using Harrods Rewards. These services include Harrods Aviation, Harrods Interiors, Harrods Estates, and many others. Founded in 1849, Harrod's has over 3000 brands and 20 high-end restaurants under its wing. Its global membership network is a mix of high earners aged 30 to 50 from different fields.
(All image credits: Harrods)