Welcome to Cancer season; hold the tears and the melodramatics, please. Your July itinerary must be filled to the brim with days out at sea fielding cheeky 'OOO' email signatures — but, just in case you're in need of some activities that don't include burning up despite slathers of SPF (or rainy-day specials, for that matter), here are a few ideas to get you started.
If you're keen for a shot of nostalgia…
Harbour City's Pixar Fest
When: Through 15 August
The opening title card of every Pixar masterpiece starts with a lamp bounce, bounce and bouncing atop Pixar's 'I' before landing, squishing and staring out guiltily. Holding court throughout Harbour City, iconic vignettes from films like 'Toy Story 4', 'Monsters University', 'Finding Dory' and 'Soul' serve as larger-than-life homages to the animation's 35th anniversary.
Learn more about the campaign's VR components here.
Harbour City, Gateway Arcade, 3 – 27 Canton Road, Tsim Sha Tsui, Kowloon, Hong Kong, +852 2118 8666
If a gastronomical journey is on the cards this month…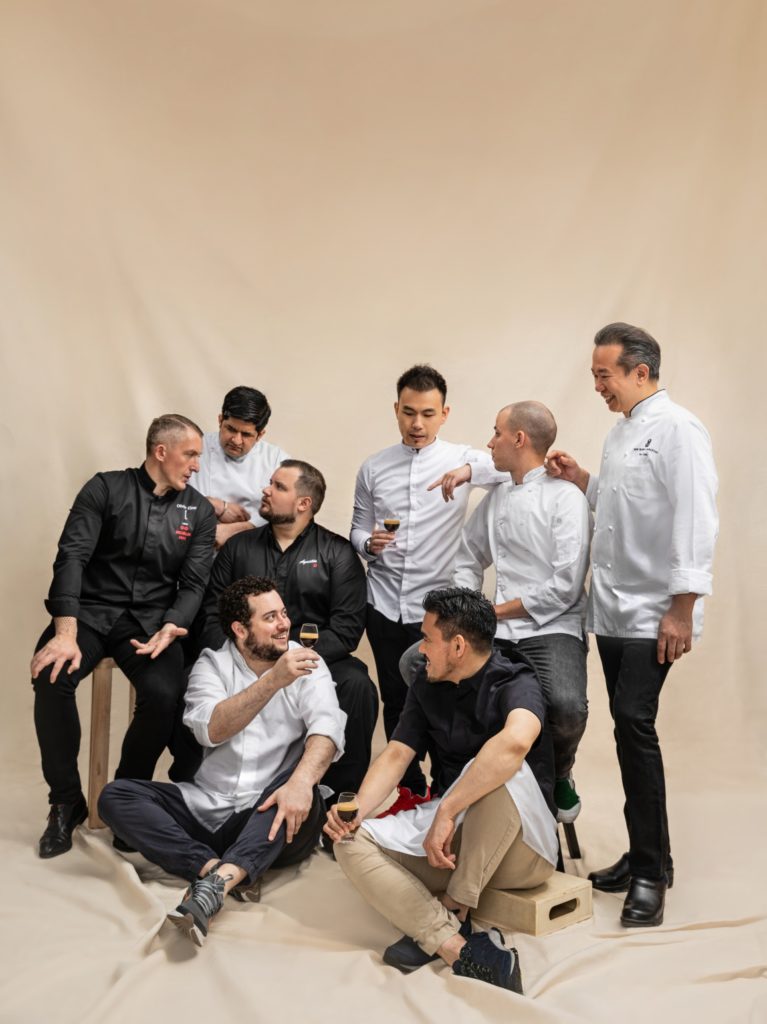 Nespresso's Gourmet Weeks
When: 12 July – 8 August
Marking its entrance into Hong Kong for the first time, Nespresso's 'Gourmet Weeks' programme invites top chefs from its host city to develop special week-long menus that centre around the use of one defining ingredient: Coffee.
Participating restauranteurs include Nespresso's Chef Ambassador Vicky Cheng of VEA, along with Olivier Elzer of L'Envol, Eric Räty of Arbor, Paul Lau of Tin Lung Heen, Hideaki Sato of Ta Vie, Agustin Balbi of Andō, Manav Tuli of CHAAT and Ricardo Chaneton of MONO.
Learn more about Nespresso Gourmet Weeks here.
If a glass of wine — or several! — sounds like the perfect accompaniment to some good ol' rock 'n' roll…
Vivant x ROOTSTOCK Music & Wine Festival
When: 10, 11 July
For the fifth edition of ROOTSTOCK Music, a partnership with wine-experience platform VIVANT will bring together genre-blurring music — from the talents of L'Impératrice, Last Train, Victor Solf, Great Mountain Fire, Theo Lawrence and Moundrag — and a curated selection of wine.
The Music & Wine Pass (approx. HK$505.85) consists of six 100ml test tubes of France's best sustainably produced wine; of which all are specially selected to complement each headlining performance.
Purchase your ticket here.
If you're all in for capital-F fashion…
When: Through 9 July
Gucci's highly anticipated all-immersive multimedia experience has arrived in Hong Kong. The Gucci Garden Archetypes celebrates the 100th anniversary of the founding of Gucci and brings the world-building of five Gucci campaigns to life. Starting in Florence, this is the exhibition's third stop. The multi-sensory experience explores creative director Alessandro Michele's editorial vision and inspiration, reflecting the music, art, travel and pop culture spheres he delved into for the unique and unrepeatable campaigns.
Open now until 7 July at Tai Kwun, Duplex Studio, LG1, Block 01, 10 Hollywood Road, Central from Monday to Thursday at 10am to 8pm (last entry 7pm) and Friday to Sunday at 10am to 10pm (last entry 9pm). Reserve in advance here.
When: Through 23 July
Chanel N°5 Eau de Parfum is turning 100! The beloved fragrance — a definitive cult favourite — has stood the test of time. To celebrate, the House has created a new experience: the Chanel Factory 5 Collection. A limited-edition line featuring 17 N°5 scented products lovingly placed in everyday functional objects, it's an ode to Chanel N°5's first packaging: A simple laboratory bottle.
Bound to become the ultimate collector's items, the products can be experienced in a special pop-up that mixes the black and white identity of N°5 with bright colours (a nod to pop art). Journey through various production line workstations in a factory setting and end with a visit to a factory store.
Open from 29 June until 23 July at G/F, 8 Queen's Road Central, Central from Sunday to Thursday at 10am to 9pm and Friday to Saturday from 10am to 10pm. Register in advance and see more details here.
Lane Crawford's New World5 World 2: Imagine Nation
When: Through July
You can't miss the second instalment of Lane Crawford's 'New World5' retail concept; the gargantuan Snoopy, courtesy of Leblon Delienne's curation, would not allow it. Littered through the space are artist renditions of Mickey and Snoopy sculptures, some of which are reimagined by local artists and muralists like Zoie Lam and Rebecca Lin.
Also on-site is a CASETiFY pop-up bar with limited-edition designs by Maxime Plescia-Buchi of Sang Bleu.
Shop 211 – 212, 2/F, Times Square, 1 Matheson Street, Causeway Bay, Hong Kong