Why are scrunchies back? Where can I buy scrunchies online? What makes them special? We took it upon ourselves to answer these pertinent questions
When you think scrunchies, you think of three things and three things only. And not all of them are good memories you know. First up is the scene in Sex And The City, where Carrie and her 'Post-it' fame boyfriend Berger get into a passive-aggressive fight over New York women and their association with scrunchies.
Second is the wild child Phoebe in the early days of 'Friends' showing off her terrible singing skills and third, if you are Indian, oodles of 90s movie stills with Raveena Tandon to Karishma Kapoor to Madhuri Dixit in colourful, matching scrunchies. Like we said, not one of these memories is stylish but come 2021, almost two decades later, scrunchies are once again in the news for all the right reasons. Let us give you a case study. Apparently in 2020 alone, the year of the pandemic and WFH, Pinterest saw a 6309% surge as people searched for the term, "hair scrunchies". And not just that, every accessory brand we know and love has come out with a version that's not only stylish but insta-friendly. With added filters and heart emojis added in. Scrunchies are once again in the limelight as zoom calls look at no-salon looks and home hair ideas are the trend again. Some say, it's quarantine hair fatigue and we agree as long as the options are endless, stylish and acceptable.
Now, what's really in the market these days?
Silk scrunchies have taken over our timelines, so are fabric ones and a whole lot of Insta-story-friendly organza beauties. Why is silk good for your hair?
It's a well-known fact that silk scrunchies are known to come with multiple benefits – they tame frizz, add as a physical hair smoothener and prevent hair fall. Not to forget, silk is smooth and the texture helps improve your hair quality by making sure it's taken care of. Harsh clips and rubber bands can cause breakage and hair fall and tug your hair. And well, when you use silk, no tangles and unnecessary tugs. If your hair is prone to breakage, silk scrunchies give it life. We did write about how silk pillows and hair bands add that much-needed care to your hair and scrunchies are another way to keep your hair tied up with benefits.
"Like all fashion trends that come back after 20-25 years, the scrunchies are back too! They are an effortless way of glamming up any hairstyle sans the headache and tugs associated with regular rubber bands. They are super gentle on your hair, reduce hair tangles and look super cute," explains Armaan Mann, founder at Dame Essentials, India's first Anti-Ageing 100 percent pure Mulberry silk pillowcase and sleeping mask brand.
Where can I buy scrunchies online? Here are our favourite labels
Dame Essentials Midnight Blue Large Scrunchies, Rs 1,349 Oversized Cloud Scrunchies at Rs 800 Blue Organza Scrunchies, Rs 950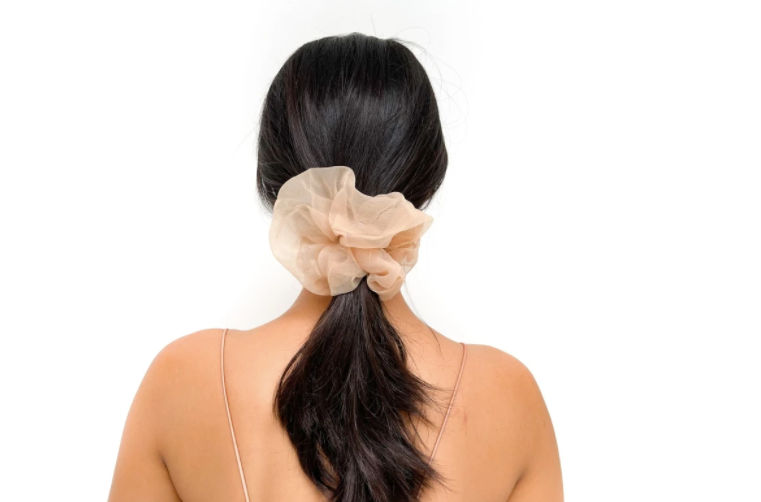 Big Organza Scrunchie, Rs 250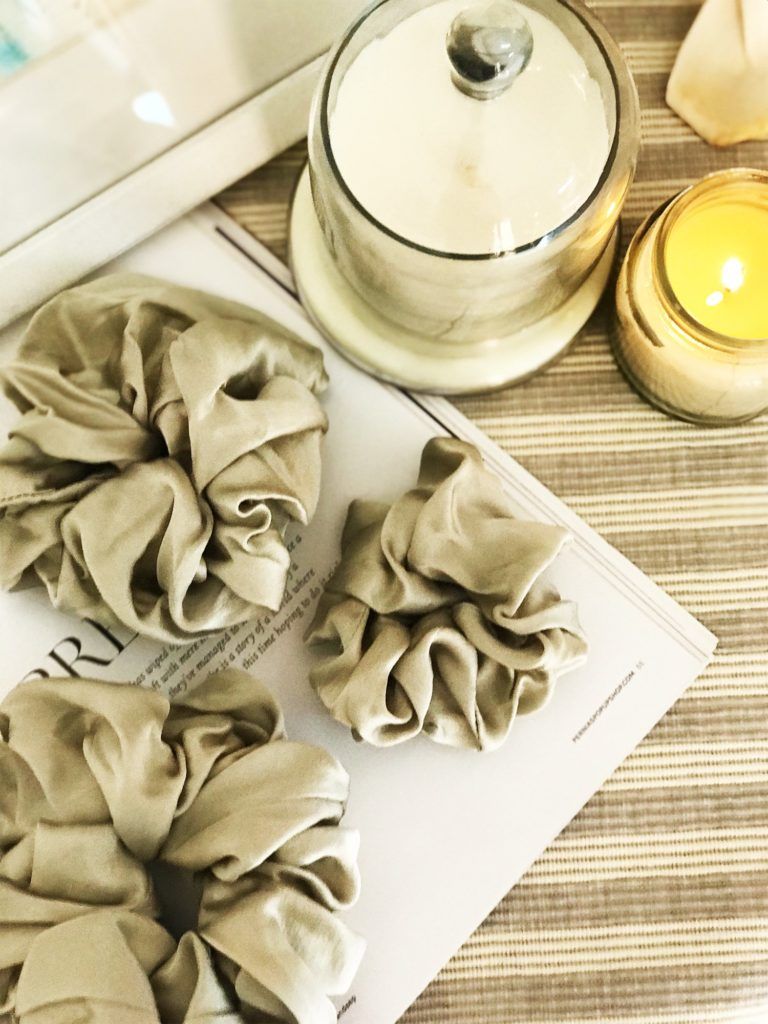 100% Mulberry Silk Olive Green Scrunchies (Set Of 3), Rs 1,025 Luminous glow silk scrunchie collection, Rs 1,299
Jodi Yayoi Scrunchie, Rs 616 Mulberry scrunchies, Rs 1,165 Floral Blossom Organza Scrunchie Set, Rs 399 Rainbow Ombre Satin Scrunchie, Rs 99