Collagen, one of the building blocks of beautiful skin, hair, nails, and bones, is essential for the formation of plump, healthy, and supple skin. Continue reading to learn everything there is to know about collagen peptides.
What are collagen peptides?
Collagen is a kind of protein present in many animals and humans. According to experts, it is largely composed of three amino acids—building blocks of protein—and accounts for around one-third of the total protein in our bodies.
Collagen peptides are created by breaking entire collagen proteins into smaller pieces known as peptides. According to experts, the reason you would want to have broken down collagen is because it improves absorption in your body. Collagen peptides are often taken as supplements in the form of powder or capsules.
Benefits of collagen peptides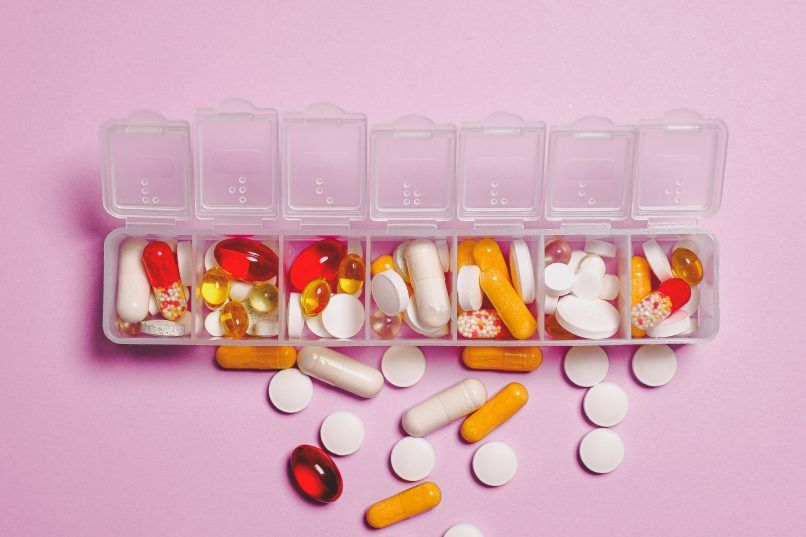 Help your body restore the collagen it loses over time
When you reach your 30s, your body naturally produces less collagen. In fact, studies suggest that your body's collagen synthesis decreases by 1 to 1.5 percent every year. However, including collagen peptides in your diet may help you replace them as you age. We used to believe that collagen could not be restored, but now we know that consuming collagen can help restore collagen that has been lost over time.
Collagen, like other proteins, is broken down before being absorbed by the body. These amino acids, according to experts, can be used for almost everything, not only collagen loss. However, having the specific amino acids for collagen repair on hand will certainly improve the odds.
May improve skin health
This is one of the most common reasons people take collagen peptides, and there is research to back it up.
Wrinkles and fine lines on your face are caused by a lack of collagen in the body, which would normally maintain our skin tight and plump. Collagen peptides may help in hydration and elasticity by bolstering the skin's existing collagen. Experts say there is a limit to how much skin benefit you may receive from collagen peptides. There comes a point where adding extra supplement does not help.
May help with joint health
Collagen helps in the preservation of cartilage, the rubbery tissue that protects your joints. As the amount of collagen in your body declines with age, so does your risk of degenerative joint conditions like osteoarthritis.
Some research suggests that collagen supplements may help ease osteoarthritis symptoms and lessen overall joint pain. Supplemental collagen, according to researchers, may collect in cartilage and drive your tissues to produce collagen. As a result, there may be less inflammation, greater joint support, and less pain.
Despite the promising findings, experts emphasise that more proof is needed before suggesting collagen as a therapy for osteoarthritis.
May promote heart health
There is some evidence for this one, but not a lot. One small research of people who took collagen twice a day discovered that they had lower levels of atherosclerosis, or plaque in their artery walls, than at the beginning of the study.
Collagen peptides, according to experts, may also offer structure to your arteries and vessels, thus consuming them can help keep them healthy and sound over time.
Overall, experts believe that collagen peptides can benefit a wide spectrum of people. Everyone can benefit, including those trying to increase their protein intake, postmenopausal women, and athletes.
May help support good bone health
Since your bones are mainly composed of collagen, they might deteriorate over time as your body's collagen synthesis gradually declines. This is a completely normal part of the ageing process, but because bone relies on collagen for strength, less collagen can lead to lower bone mineral density and muscle mass.
Taking collagen peptides may help treat and prevent osteoporosis, according to research. For example, in one study of 102 postmenopausal women, those who took collagen peptides for a year had higher bone mineral density than those who took a placebo.
Disadvantages and side effects of collagen
Collagen supplements are typically well tolerated, with few side effects reported. Some supplements, however, are produced from common food allergens such as fish, shellfish, and eggs. Those who are allergic to certain foods should avoid collagen supplements containing these ingredients.
Some people experience nausea and bloating after taking collagen supplements, although research has not consistently demonstrated these as side effects.
Collagen supplements have been linked to a variety of digestive side effects, including heartburn and feeling of fullness.
Regardless, these supplements appear to be safe for the majority of people.
Our picks for the best collagen supplements
Our picks for the best collagen supplements
All Images: Courtesy Shutterstock