Whether you admire him for his beard, his pin-perfect undercut or this absolutely shredded body, here's 7 grooming lessons you need to learn from B-town ace, Aditya Roy Kapur.
Aditya Roy Kapur: Fitness, grooming and hairstyle tips
Using variable beard lengths to create structure and depth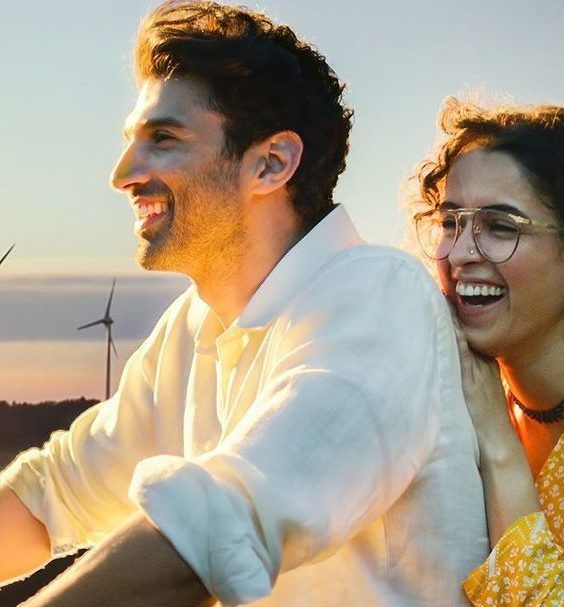 Trust me, you can be creative with a beard as you would with a canvas. Be it shape, design or simply playing with depth, a lot can be achieved. Kapur has been the art, and the artist in this matter. In the picture above, you can see how he's allowed the length around the mouth and lower beard to be a bit longer than that on his cheek. In a sense, this creates visual structure and it looks very much badass.
The infamous beard-sidelock connect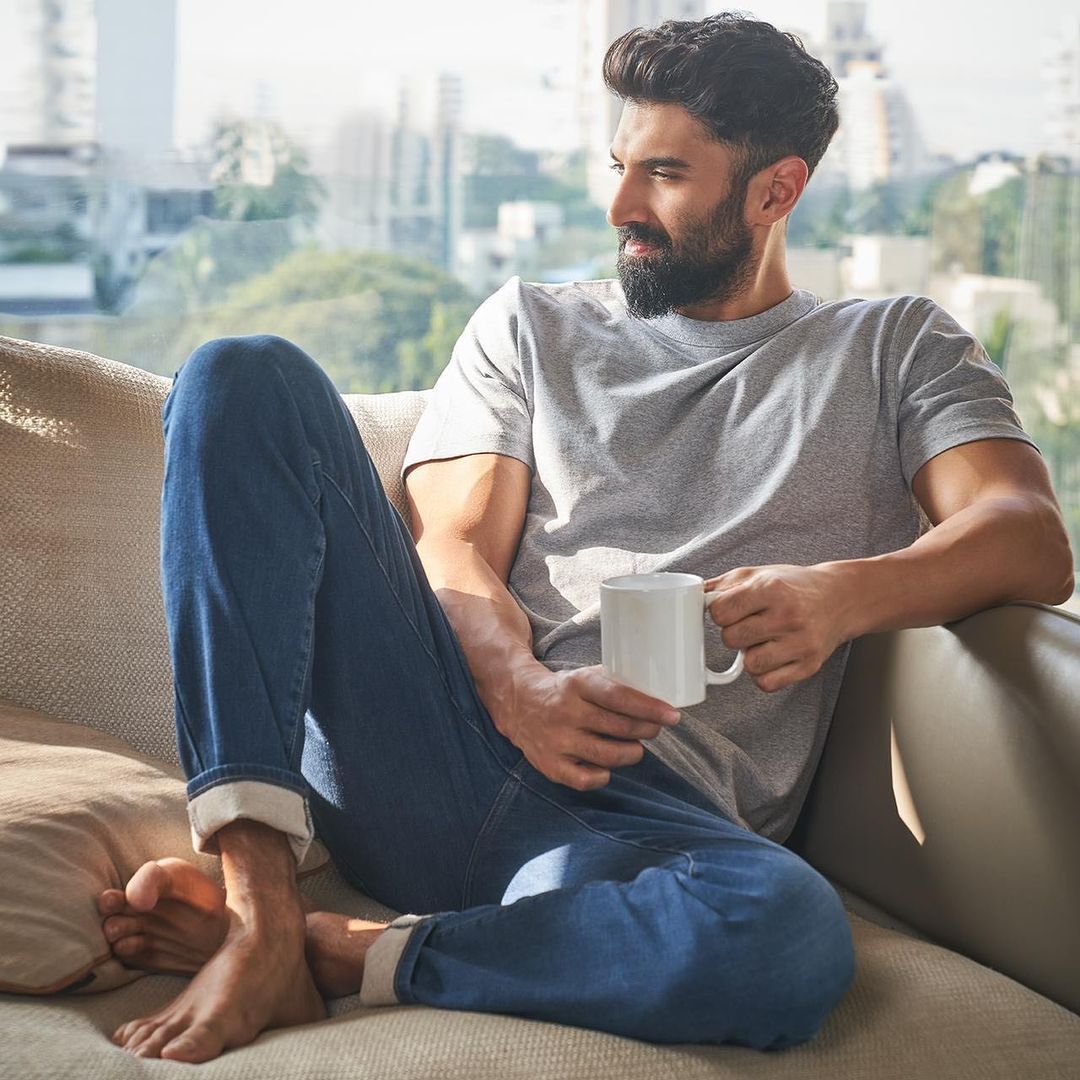 One of the most interesting things a lot of bearded men miss out on, is bridging their beards with their hairstyles. They're often seen as two units, which is fair but having a harmony between the two can work wonders. Aditya certainly understands this and has been flexing this trick for years. The key is blending the length of your side-locks with the length of your beard. This actually doesn't doesn't only add structure to your beard but certainly does with your overall face shape.
Knowing what suits you – Taper or Fade.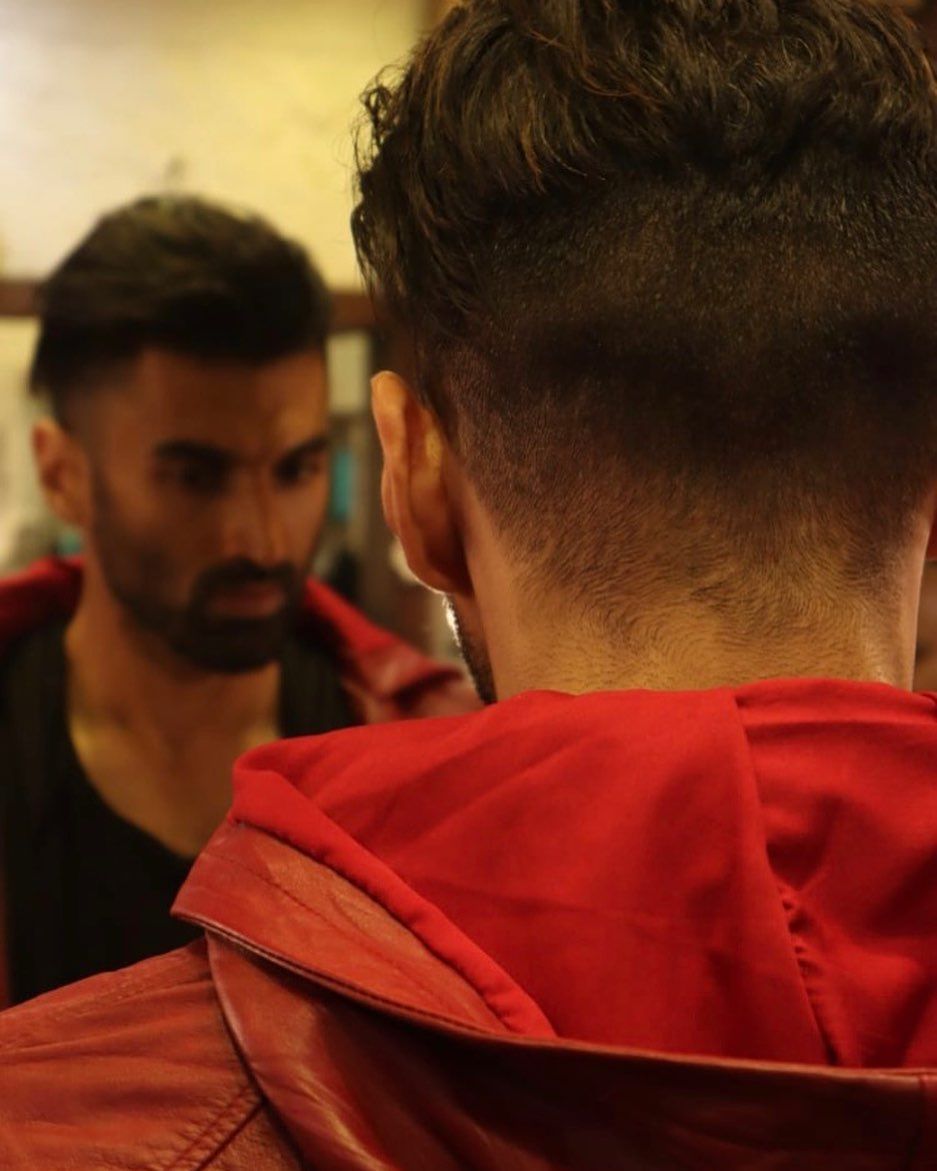 While there's the clean shaven vs bearded affair to the front, there's also a taper vs fade to the back of your head. Well, if you're going for an undercut, you need to choose between one of the two. A taper is a play with length that goes from high to low, a fade, goes from low to nothing. Upon close inspection you can see that Aditya has chosen to go with a taper. This depends on your hair type, the style you aim for and suitability.
Going grizzly? ensure you go healthy too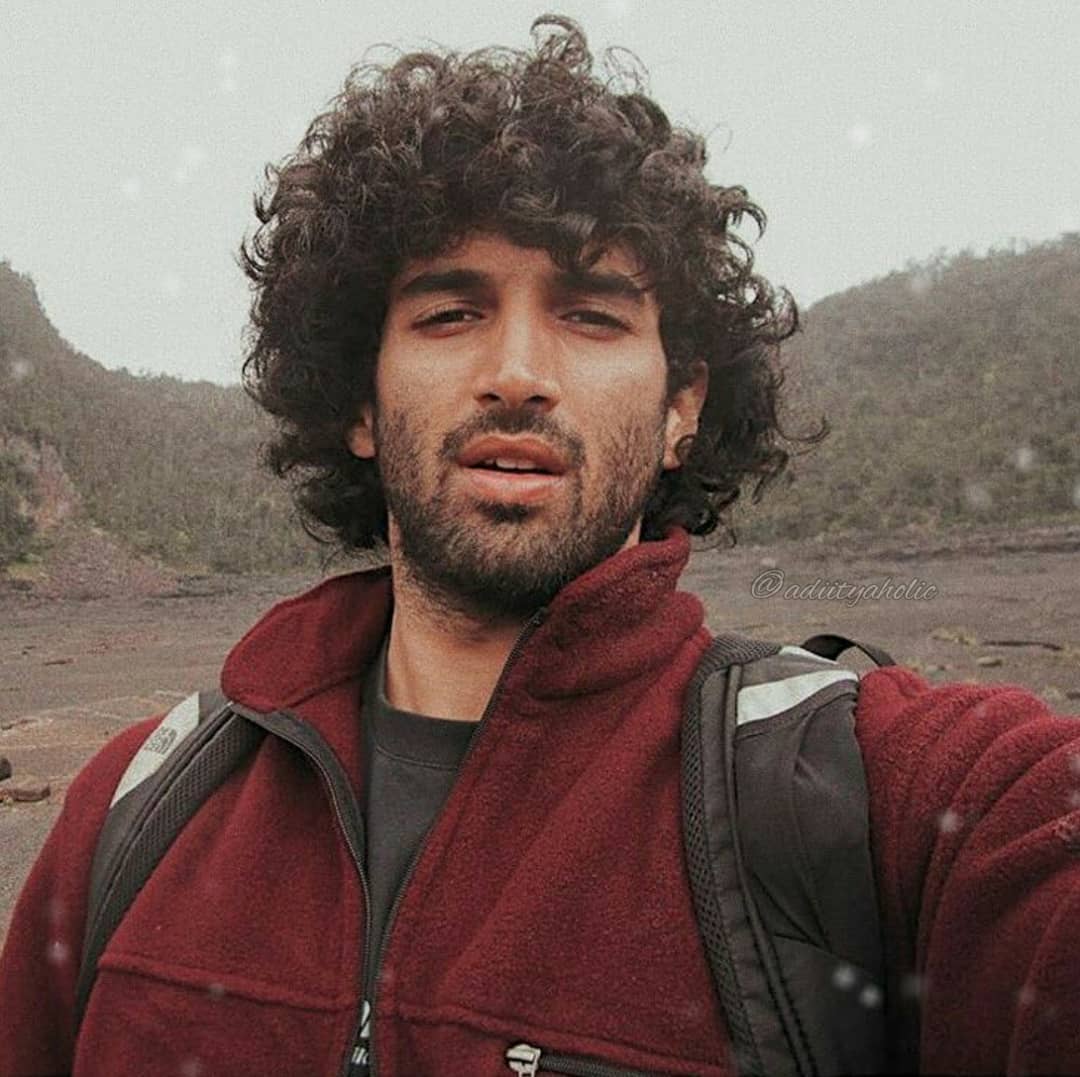 One one side of the fence, we have men looking for hairstyling perfection but on the other, there's men who simply want to let loose and enjoy those luscious locks. When he's not shooting, this is probably the messy alter ego of Aditya Roy Kapur. However, while you grow out your hair, it's essential that it's kept healthy. Long hair doesn't always equal to healthy hair. It's something really important in terms of hygiene and haircare too.
Manscaping – Let's talk about it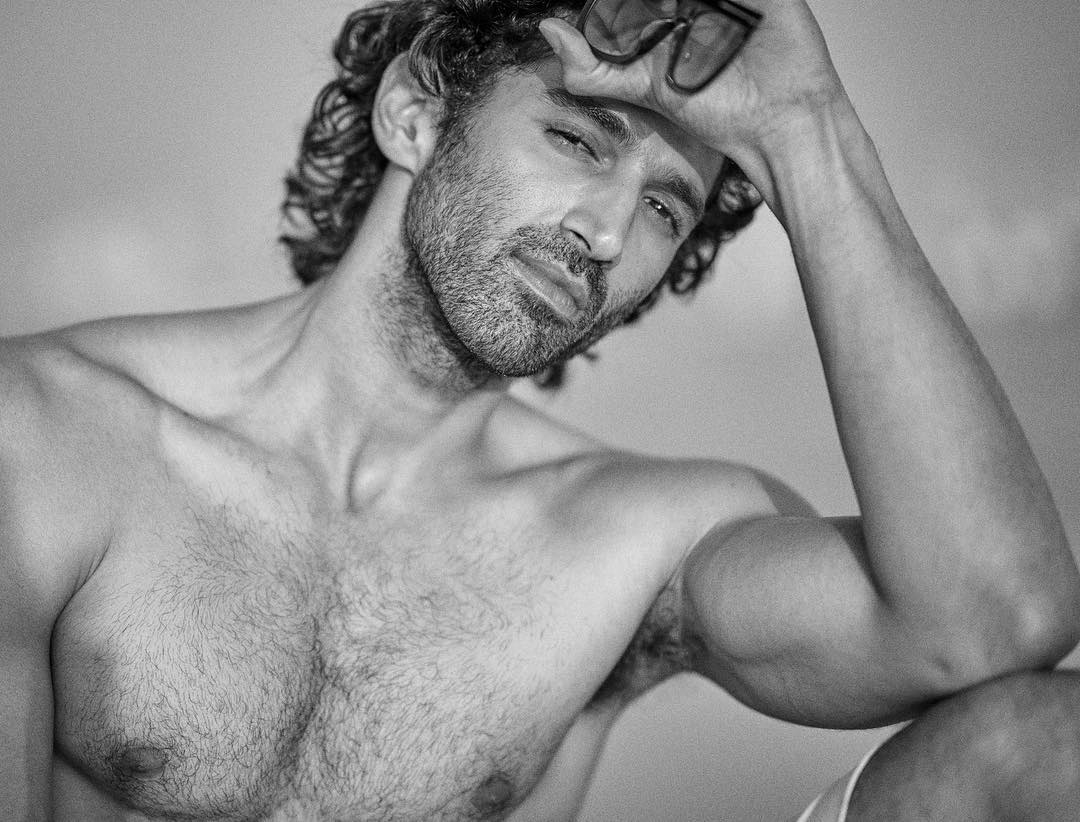 Well, it's a truly intimate subject and we understand why. But as much as we shy away from it, we need to be educated about the same. Roy gets this, especially if you're looking to rock six-pack-abs or those well-built chest pecks. Whether you're looking to keep it subtle or totally clean, it's something you need to think about.
What you need to know if you're growing out your hair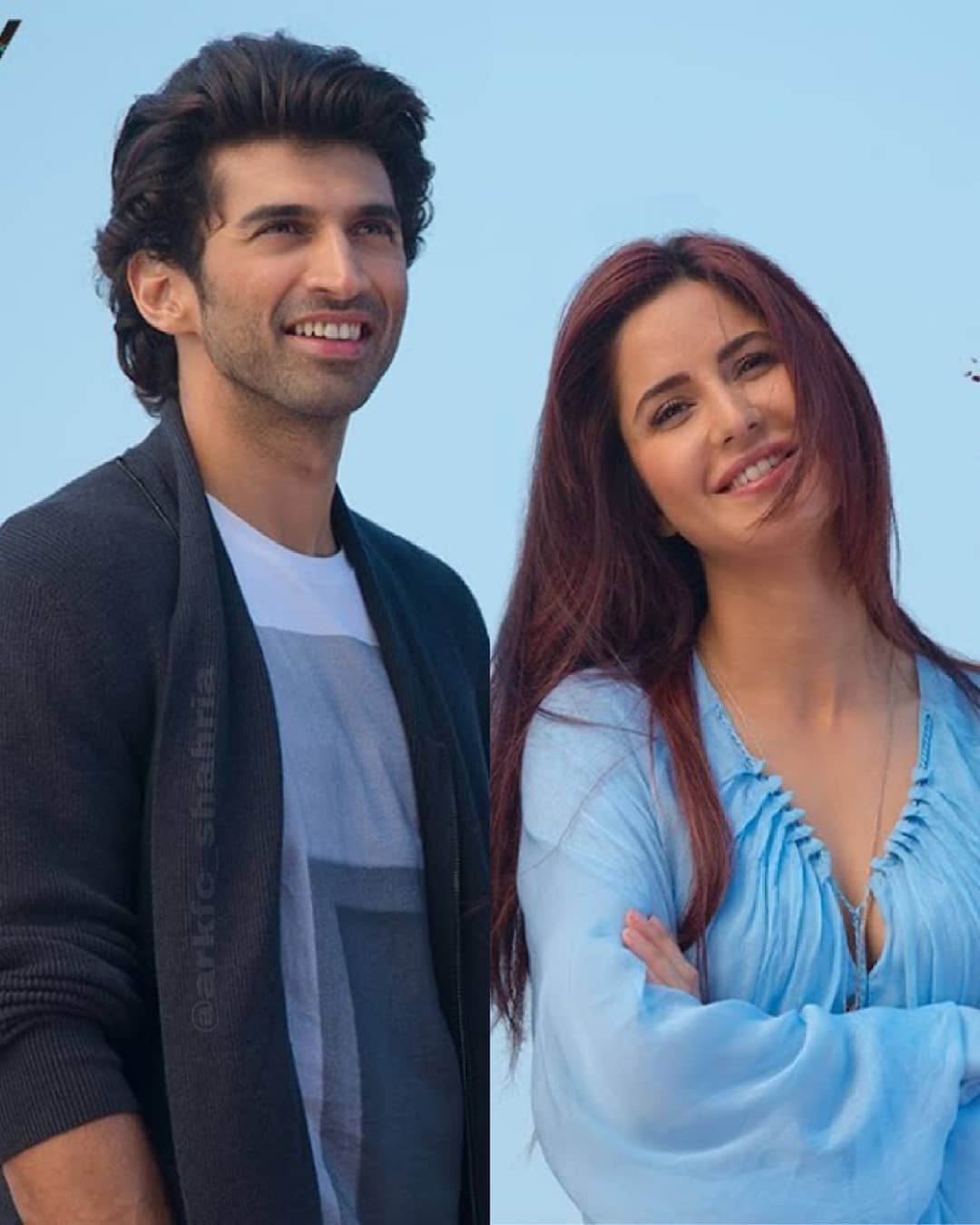 Growing out your hair is a whole different deal and it needs to be done under careful consideration and appropriate measures. You simply can't wake up one day and decide to grow out your hair. Well, you can, but it's a process and patience plays a role here. From what we can see, Roy too had his day and maintained a mid-length hairstyle. We'd done a crash course on growing out your hair, do check it out.
Fitness and hygiene, they need to go together.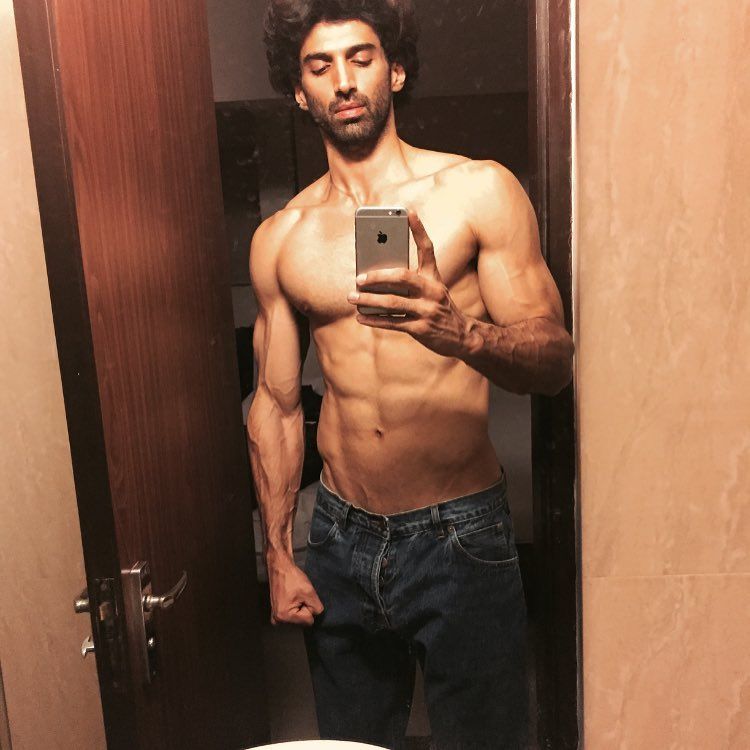 Well, men, as much as you'd like to stay fit, you need to be clean. In the relentless pursuit for a fit body, hygiene sometimes takes a backseat, which shouldn't be allowed. While you want to look fit, you need to keep clean and more importantly, smell clean. Invest in the right gym perfumes and body grooming kits, they're highly important.
All images: Courtesy Aditya Roy Kapur/Instagram