Beauty for Real: Influencer Siddharth Batra's #GuyBeauty series and his skincare regime
Men doing beauty? It isn't new but what's new is how they are so receptive to products, experimenting with new ideas, and taking self-care into their stride one face mask at a time. Enter, Siddharth Batra, our neighbourhood fashion and grooming rule-wrecker as he calls himself aka Delhi boy who is making waves on Instagram reels for his fun, on-the-face take on beauty, skincare, and even makeup. 
He started as a style editor at MensXP and soon built a strong following for his brand of quirky, effortless style and grooming videos that went viral. Whether it's his off-beat Instagram mood-board or his unusual sense of style packed with his signature nonchalance or his fun take on makeup – his social media account is proof that beauty and skincare can be enjoyed and loved by men. His #GuyBeauty series is already a hit on Instagram where he takes a look at beauty for men in every way, both skincare and makeup.
A fashion/beauty influencer in his own right, we dug around to make a note of his skincare regime and his daily routine and loved his recommendations. And of course, one look at his skin and you know he's going to give you the best tips because he's got better skin than most of us, so here we go.
Tell us a bit about taking care of your skin. Why is it important?
For starters, unfortunately, you can't just take care of your skin. Take care of your body, and you'd end up taking care of your skin. Now throw in some discipline, the right products, a nutritious diet, and you're good. But it's also important to know that there's no "best version" of the human skin- our job is to focus on our own, best version. Give your skin what it needs, deserves, and it'll reward you one day. But more importantly, flawless skin is a state of mind. And your relationship with your skin is always going to be a bumpy ride, so remain belted up. Your skin asks for more care with time, nurture it.
What is your daily skincare regime in the AM?
I cannot wake up and not wash my face instantly- 20 seconds of splashing water and then my Sebamed Clear Face Wash– I pat it on, leave it for 20 seconds and then wash off. I then brush, take a shower and right after- my Charlotte Tilbury Magic Cream (a product that has transformed my AM routine). If not the cream sometimes, I use the Charlotte Tilbury Magic Serum instead. Now if I'm heading out, I use my Bioderma sunscreen next- it's an SPF 50, it's a little annoying to use, but it's the best one to protect against the harsh Indian sun. Some highlighter on my apples and nose might happen, right after. I use the one by Milk Makeup Highlighter. Sometimes a concealer falls in too, to conceal some boils etc. I use the Maybelline Fit Me Concealer. And lastly, my Blistex lip conditioner and then the Carmex lip balm.
What kind of skin do you have and what extra care does it need?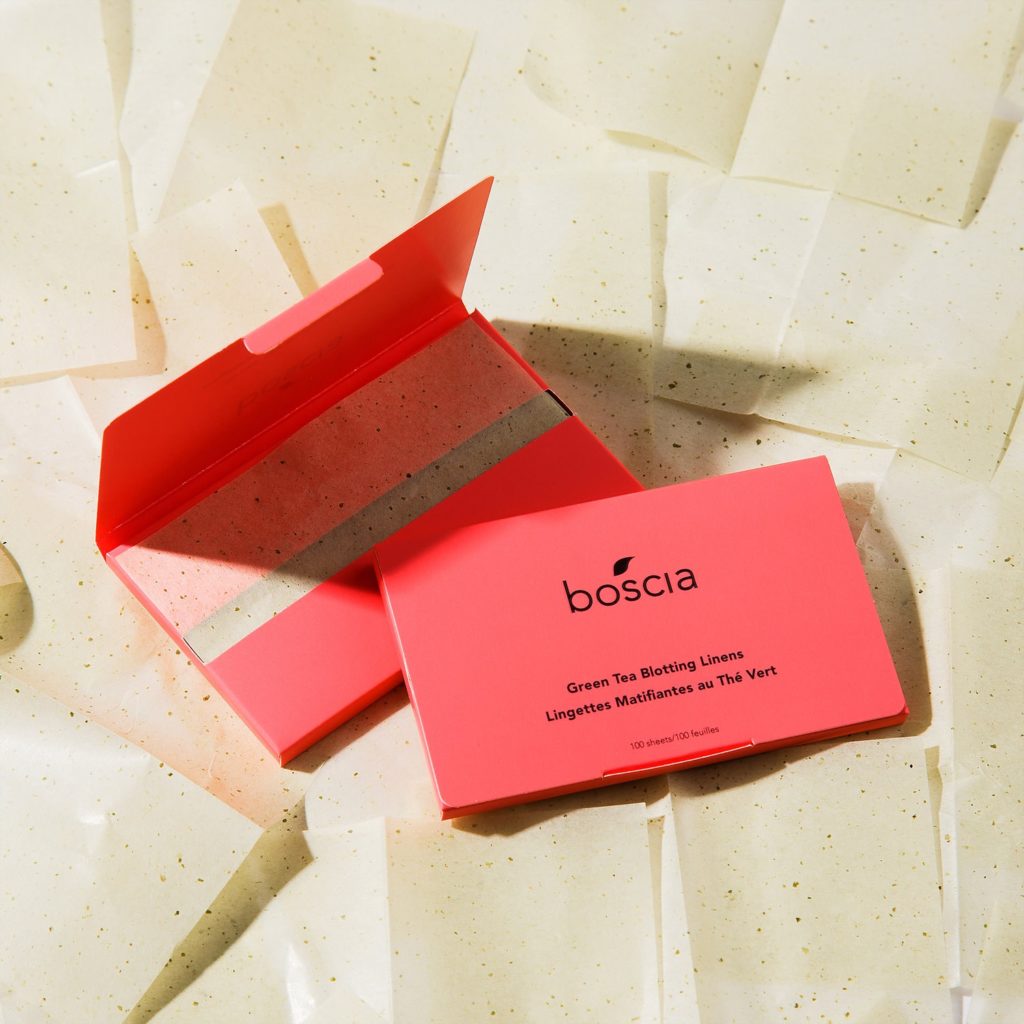 I have a combination skin type, and I do get oily over the day. If I'm heading out, I always have my Boscia Blotting Papers in my bag- they fit right in because I usually carry small barrel bags. They help make your face look less oily through the day- I got into this habit about two years back. But if I'm able to wash my face in the middle of the day, I do that too sometimes- but just with water, no cleanser. But I usually avoid that, because that requires me to carry more products with me.
Do you try any spot treatments or specialised products for your skin?
Nothing specialised, to be honest. But I do use Zitsticka pimple patches sometimes; it helps in reducing the flare, but not so much. Otherwise, I let the boil/pimple grow out and fade with time- I won't ever pop, even if it's the biggest moment of my life.
Do you use makeup? What is your makeup box filled with – talk us through some of the stars?
Of course, I do! My entire video series on my Instagram- Guy Beauty is my personal beauty routine that I love sharing with everyone. I'm also forever experimenting with products. I recently tried a K-pop look with eye shadow, a bronzer, white liner- I loved the look. Some of my favourite makeup products would be: Nars Foundation, Maybelline Fit Me Concealer, Smashbox Primer, Milk Makeup Highlighter, Benefit's Eyebrow Gel and of course, my Smashbox Setting Spray! Sometimes I also use some blush- in small quantity- from Shiseido.
What is your PM skincare routine like?
I think a good night-time routine is important; perfect time for your skin to doze off, repair and wake up fresh. I usually use the Caudalie Glycolic Night Cream, Drunk Elephant Facial Oil, Laneige Lip Mask and my Lip Balm before sleeping. If I'm too lazy, I end up just spraying my face with the Clinique Face Mist. A good night's sleep is one magical product anyway.
What about your wellness routine – is there a process you follow?
I'm pretty erratic with my shooting schedule, but I do follow a lot of restraint when it comes to food and drink. I have not consumed coffee/tea, carbonated drinks, alcohol in over 6-7 months now. I drink about three litres of water a day. My sugar, cheese, dairy consumption is low overall, and I try to cheat as less as possible. Warm water thrice a day after every meal. The only thing lacking is working out for now- I shall begin in a month.
What are the pampering sheet masks / facial masks you use?
Honestly, I don't use a lot of sheet masks. I'm too impatient to sit through 15 mins of silence. But I like clay masks and I've used Innisfree and O3+ masks in the past- I loved them. But I think the best one I've ever used was the Pixi Mud Mask– it is amazing.
A very "extra" product you have in your kitty that everyone must try?
More than an "extra" products, I have way too many extra products. I need to stop hoarding. Though, a lot of people think I'm crazy to be using lip conditioners when I use a lip balm anyway.
Haircare routine you follow?
I use medicated products, prescribed by my dermat in my hair. I wouldn't name them here because they're subjective for hair types, but I use them thrice a week to ensure I don't catch dandruff. My scalp is slightly dry, so my susceptibility to a flaky scalp is high. I don't want them turning into blackheads and flaring up my acne. Also, I must mention- that I use hair styling products very rarely. I get a cut every 15 days to maintain shape.
Travel products you love and carry?
I carry most of my everyday products along- AM and PM included. I've mentioned them above. I don't trust the hotel toiletries/lotions at all- I've reacted to a few sometimes, my skin was never the same. So I refrain. But if I can't carry all, I'll always carry my moisturiser, face mist and two lip balms for sure. I'm obsessed with lip balms.
Any beauty DIYs you follow?
I love me a sugar and coconut oil scrub for my lips. It's easy to DIY.
What is your most extravagant purchase in beauty?
Honestly, I wouldn't call anything extravagant. Maybe my Foreo Facial Toning tool maybe? It's a little alien-looking.
Who are your facialist and hairstylist, and why do you love them?
I only trust Dr Sachin Dhawan with my hair and skin. As for my hairstylist, I don't have a particular person doing it for me. I have a distinct hairstyle that I like to achieve.