Growing up in India, we have all, at some point, had our hair oiled and massaged on a Sunday morning by our parents and grandparents. This seemingly innocent ritual, to which we rarely gave a second thought, is now becoming big globally. Hair experts world over are declaring hair oil the hottest grooming product of the season, with enthusiasts wanting to know which are the best hair oils for men.
"Oil plays a vital role in your hair care regime. Natural oils are loaded with different types of vitamins, antioxidants, and fatty acids, and is also considered as a quick remedy for dry scalp and hair," says Bony Sasidharan, Schwarzkopf Professional, India. "The most commonly used oil in Indian households is coconut oil. These days, however, your neighbourhood salons stock a variety of innovative hair oils."
Oils can be broadly be classified into two main categories: Pre-shower and post-shower. The former is usually thicker and has a strong smell. It is to be applied, left on, and washed off. The latter is, as you would expect, applied to your hair after a shower, to style and finish your hair.
Pre-shower
"Oiling your hair at least once a week is an integral part of keeping it smooth, shiny and healthy. In addition to preventing excessive hair fall, hot oil hair massages also prevent premature greying. Oiling also stimulates circulation, thereby providing the essential nourishment for hair to remain nourished and healthy," says Dr Sharad Kulkarni, Kama Ayurveda.
Pre-shower oils are traditionally used to soften and nourish the hair, as well as to curb hair loss. A hugely popular pre-shower hair oil is Kama Ayurveda's Bringadi Hair Oil. Thick and strong to the smell, this oil is to be applied for 20-30 minutes before a thorough wash. This time-tested Ayurvedic product, after continued use, leaves your hair visibly thicker and healthier.
Post-shower
We recently discovered Schwarzkopf's luxurious Oil Ultime bottles, which are perfect for post-shower use. These oils can be applied in small quantities to finish a hairstyle, to add some sheen to a blow-dried do, or even to replace hair gel or wax, which might dry your hair. Experts say that applying a small quantity every day is the hair equivalent of regularly moisturising your face. "We have four different oils, Argan, Marula, Barbary fig, and Rose oil, which have different properties ranging from moisturizing to antioxidant for dry and coarse hair," explains Sasidharan.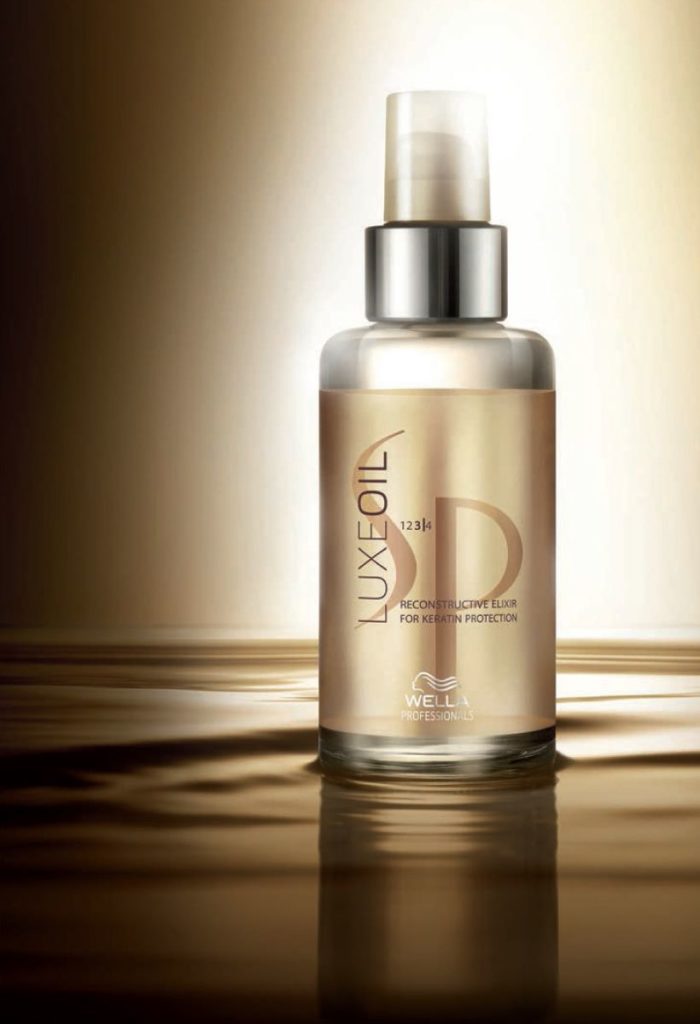 Another product that we recently discovered is Wella's SP Luxe Oil Reconstructive Elixir. This particular oil has the texture of a serum and is packed with keratin, which can do wonders for your hair. This can either be used as a finishing product after you have set your hair or just as a leave-in product, combed in.
If you have dull hair that's looking for some shine, we tried and tested Kérastase's Elixir Ultime beautifying oil with Amla extract, Argan and corn germ oil, which, after a couple of uses, leaves your hair looking brighter and healthier. It can be best applied to damp hair, worked in with your fingers, and left all day to soak.
Hair experts will, however, recommend, washing your scalp thoroughly after use to prevent any extra oil residue on your scalp.
Featured & Hero Image: Getty Images