The one thing common between George Clooney, Milind Soman, CNN anchor Anderson Cooper, and Barack Obama is their gorgeous salt and pepper hair. While in the past, grey hair might have been a symbol of ageing and a sign of wisdom, today it has evolved into a style statement of sorts. Whether grey, silver, or a natural mix, evocatively referred to as salt and pepper, this look is gaining popularity with gentlemen across the world.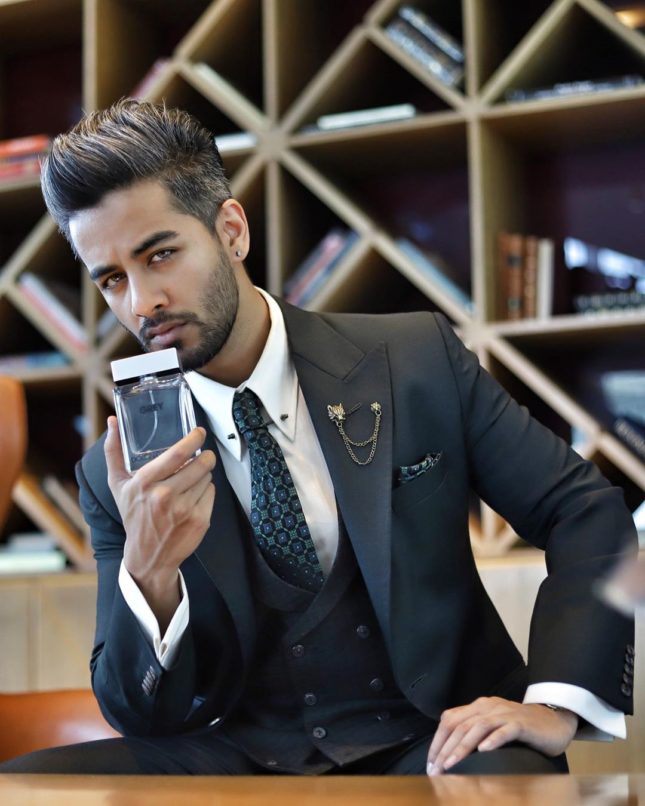 It's no surprise then that there is a slew of hair colour options in the market these days promising to turn your youthful dark locks into the suave silver fox look. Bloggers and influencers too seem to be sporting their silver hair with pride, making it a signature. "I started turning grey when I was 24," says Delhi-based businessman and content creator Abhinav Mathur (@_abix), 36, who is known for his unmistakable silver bouffant. "A couple of years ago, there was this whole ash-grey hair trend going on, so I decided to let my greys grow out and not colour it. People started asking me why I was not colouring it, but eventually, started getting used to it. Now it's become a signature style," says Mathur.
But did you know, though, that if you do choose to sport natural silver hair, there is a certain level of maintenance and appropriate grooming involved? In order to maintain that gorgeous silver sheen and the texture, hair experts recommend that you use products specifically designed for silver hair. Here are a few tips that you can incorporate.
A good cut
Start with a good cut. Experts will tell you that a good cut is the first step to highlight your silver strands. It is important to look for a hairstyle that will highlight your natural hair colour, and when cut and styled well, it can really be an eye-catcher. 
Let your stylist recommend the style best suited to your natural hair colour. "There are many different shades of grey that occur. Soft hairstyles work best for completely white hair with warm golden or blonde undertones. Similarly, for dark grey hair, a short hairstyle with well-defined lines really enhances this colour," says Bony Sasidharan, National key accounts manager at Schwarzkopf Professional India.
Products for grey hair
Whether your grey hair is natural or coloured by a professional, you need to choose the right products. "Silver and grey hair is best treated with an anti-yellow shampoo. It has purple and blue pigments that cancel out the yellow tone and add a beautiful silver sheen to white hair or cool blonde hair. You can alternate between this type of shampoo and your regular product as needed," says Sasidharan.
Tried and tested is Schwarzkopf's Goodbye Yellow shampoo packs in anti-yellowing properties, which boosts the shine right away. Free from sodium lauryl sulphate and sodium Laureth sulphate, this neutralising wash provides anti-yellow action in an instant tonal deposit that counteracts and neutralises underlying warm tones. 
Another great product recommended, especially if you have had your hair coloured to this look is Kérastase Blond Absolu Bain Ultra Violet. Not only does this shampoo, with its gorgeous purple-blue colour, neutralise undertones, but it also works on the overall texture of the hair fibre. This intense neutralisation effect reduces the brassy tone and enhances the silver and the grey. This shampoo and its accompanying conditioner also work well on salt and pepper hair.
When it comes to styling products, best recommended is a hair wax over a hair gel. Hair wax or pomade has a matte effect, with no sheen, and hence works well to showcase the silver colour, which would otherwise get concealed by the wet look of a conventional gel. Expert tip: When you use a thin comb to style your hair with wax, it creates a beautiful strand effect in your silver hair. 
Overall maintenance
Like all hair types, your silver hair also requires you to lead a healthy lifestyle, regular oiling and conditioning, and nourishment.
 "In terms of maintenance, I do like to oil my hair a lot, using Kama Ayurveda's Bringadi Hair Oil, which helps on the overall texture and sheen of the hair. Lately, I have also been using onion juice on my hair, which really works. And of course, I do consume my vitamins," says Abhinav Mathur, who insists that more men should start making the salt and pepper look a statement.