We had many trends come through during the lockdown – from hair colour to DIY ideas to trim hair. It's time to take a look at the best treatments and hair products that have set the pace for the year. Some of them are homegrown labels and the rest are tried and tested ones that herald a new age, just for your hair. The best hair products of 2020, here we go.
L'Occitane Intensive Repair Anti-Frizz Serum 
It's one anti-frizz that does it's job so beautifully and makes your hair soft, luxurious and smooth in a jiffy. It's free from silicones and is formulated with a patented anti-breakage complex that contains amazing essential oils like angelica, ylang-ylang, sweet orange and geranium.  
The Earth Collective Hair Masks
This indie label has proved to be a lifesaver in lockdown and more than anything, their hair masks are oh so popular and known to enrich hair. The good thing about The Earth Collective is these intense and high-powered conditioning treatments that come with ingredients like Brahmi, Coconut, Papaya seed and more. Our favourite is the Pollution Defence formula that gives you the goodness of  Kaffir, Lime, Arnica, and Brahmi, so good to remove scalp residue.
Brillaire Dandruff Control Shots
This new and efficient Indian label has been making all the right noises in haircare. They have this unique product, a purifying oil that removes dandruff flakes to make scalp healthy. They come with a good blend of oils and purifying herbs that will make sure your dandruff is taken care of – definitely a good addition to your hair wardrobe.
Aveda Thickening Tonic 
For those who have been worried about losing hair in the pandemic out out of stress or other resaons, this is perhaps the best product to invest in. Perfect for those who want thick hair in a jiffy, this tiny gem contains botanicals like organic amla and wheat that help give you fuller hair.
Rene Furterer 5 Sens Enhancing Dry Oil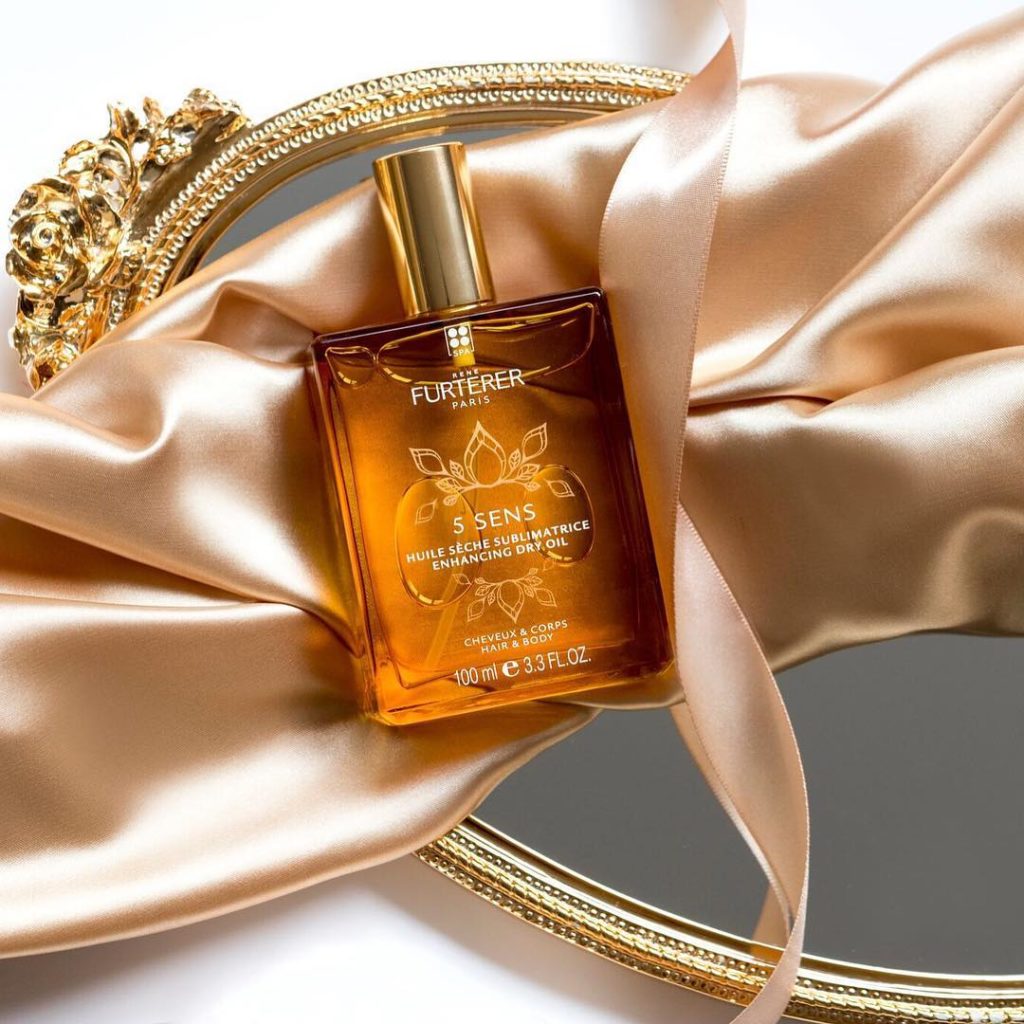 If your hair needs dry oil, look no further than this one. A cult product in it's own right, the oil is responsible for giving your hair that amazing bounce and that instant smoothing effect. Always the last part of your hair routine, it comes with ingredients like safflower, sweet almond and avocado among others. 
Arata Super Shampoo
The Arata Super Shampoo is as new and shiny as they come. Filled to the brim with ingredients like onion oil, argan oil, and apple cider vinegar. They help boost circulation, restore moisture, and prevent hair thinning – and on top of that, they make hair oh so manageable. Arata is a label that works with clean formulations, responsible practices, and sustainability.
Kerastase K-Water Treatment 
Honestly, this was by far our most favourite treatment of the year hands down. Only because it took 30 minutes of our time and gave us glossy hair pronto. K-water is the coolest treatment from Kerastase that almost gives your hair the million dollar makeover without making you salon-visit a tedious process. Bouncy waves and diamond-like shine with only an additional 10 minutes into your salon hair routine.
Tribe Concepts Hair Cleanser
Hair cleansers in the form of powders made with traditional herbs have been making their way into our hair routines and leading the pack is well-known organic label, The Tribe Concepts. Their Ayurvedic powders do not use any harsh chemicals and help your hair thrive without any breakage or dryness. The Organic Hair Cleanser is like a shampoo – it removes dirt, debris and excess oils and makes hair soft and manageable.