Having strong, lustrous, thick hair that grows like a plant is a blessing that many people do not have, whether because of excessive heat damage, genetics, or other factors. However, the internet is teeming with so-called solutions, one of which is rosemary tea for hair growth. Read on to know everything.
Rosemary tea for hair growth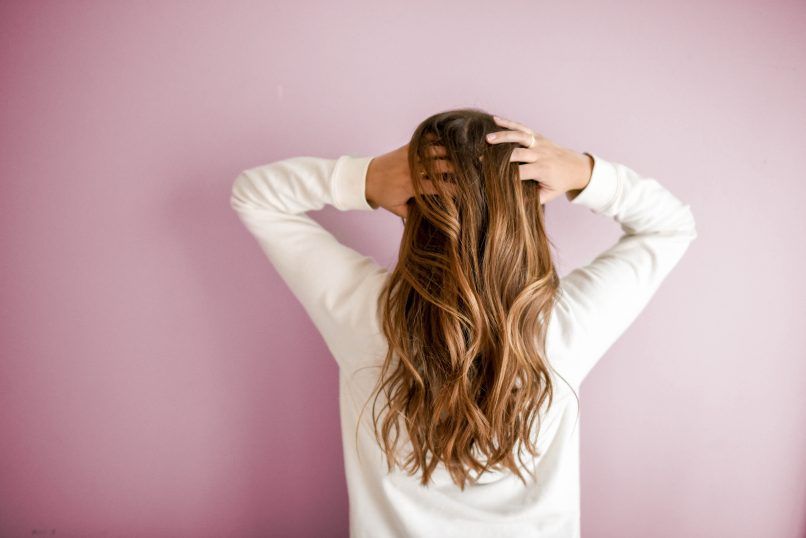 Rosemary is one of the most aromatic and versatile herbs to keep on hand, but this aromatic plant is useful for more than just flavouring dishes. It has numerous hair benefits, ranging from promoting growth to maximising shine.
Rosemary tea, not to be confused with rosemary oil, has gained popularity on social media for its reported ability to promote new hair growth. It is made from the leaves of the rosemary plant, is a staple of Tunisian cuisine and is used in traditional medicine to treat a variety of ailments. Some claim that drinking rosemary tea or applying it directly to the scalp prevents breakage and loss, while others claim that it stimulates new growth.
DIY Rosemary tea hairspray
View this post on Instagram
The most recent beauty fad to hit the social media feed? A DIY Rosemary tea mist. TikTok user @kaligirly demonstrates how to make rosemary tea for hair and raves about the spray's improved hair growth in a video that has now gained four million views on TikTok.
Kali (@thekalilife) makes hairspray in this Instagram reel by boiling Rosemary in a pot of water and steeping it for about an hour. The liquid is then transferred from the pot to a spray bottle and stored in the fridge for up to a week. She then sprays the Rosemary tea all over their freshly washed hair. Wrap a towel around your shoulders to keep the spray from getting on other parts of your face, as "this stuff makes your hair grow," says Kali in the reel.
She sprays her hair with the Rosemary tea hairspray until it is completely saturated, then wraps it in a towel to absorb excess moisture before letting it air dry.
Benefits of Rosemary tea for hair
Boosts shine and strength
Drinking rosemary tea can improve blood circulation, allowing vital nutrients to reach hair follicles and help build stronger strands. It also has the ability to make hair shiny and silky.
Promotes hair growth
The circulation-boosting properties of rosemary tea may aid in hair growth. Increased circulation to the scalp, according to experts, can help prevent hair loss and regrow hair.
Soothes scalp irritation
The extracts of rosemary tea contain anti-inflammatory properties that can help to soothe a variety of issues. According to experts, rosemary tea can relieve itchy scalp and other scalp irritation.
Rejuvenate the scalp
It has antioxidant, antimicrobial, anti-inflammatory, and most importantly, microcirculation enhancing properties. To maintain hair integrity, an antioxidant is required; microcirculation will help to revitalise the scalp for better growth.
Considerations before using Rosemary tea for hair
Since processing tea is different from processing oil, it can impact the overall concentration of the key ingredients as well as the efficacy," echoes Marisa Garshick, MD, a board-certified dermatologist of MDCS Dermatology. If you still want to try rosemary tea for hair, though, you can feel free to use it daily, says Dr Garshick. "While there's no specific recommendation for rosemary tea use, it can be used every day, providing there's no sensitivity or irritation," she says. "If just starting out incorporating it, it may be best to start two to three times per week to ensure tolerability."
According to experts at-home remedies will not be sufficient to stop hair loss and regrow your hair if you have experienced significant hair loss. In these cases, experts advise combining an in-office treatment (for example, platelet-rich plasma hair regrowth therapy) with an at-home topical or oral supplement to achieve new hair growth and restored thickness. While rosemary tea is a delectable beverage, it isn't the most promising hair growth hack.
All Images: Courtesy Shutterstock