In fashion & beauty, like in life, representation is key! And we're proud of the 12 girls on our list, from Hong Kong to Amsterdam, they're taking over the feeds of millions of followers. Their fan bases reach across different continents and ethnicities, and while they do represent a lot of our south Asian voices, our unique aesthetics and creativity have global appeal, creating waves in their respective fashion and beauty industries. These are the best desi influencers who've made it huge, by charting their own path.
This law student-turned-fashion-blogger is an absolute stunner. She lives between London and Amsterdam, boasting over a million followers. Her feed is all about that jet-setting lifestyle, fashion, and a whole lot about change. Diipa uses her voice and platform to speak on everything from equality to colourism, along with husband Oleg Buller. She's graced everything from magazine covers to runways, making her one of the most influential women in the world.
Beauty blogger, Deepica Mutyala, is of Indian ethnicity, but grew up, largely, in Houston. She currently resides in Los Angeles, has about 300k followers and a widely successful makeup brand: Live Tinted. Her brand celebrates everything about being a woman of colour and we love it. She started out as a humble beauty Youtuber. Today, she's an entrepreneur, mammoth influencer, and C.E.O!
Ami Desai is a world-famous makeup artist and beauty influencer. Like others, she's also a first-generation immigrant in the USA and a lot of her content is focused around catering to immigrants. She shares everything from best beauty practices to show that there's life, for women, after marriage and kids. With close to a million followers, Ami is a force to be reckoned with.
With about 82k followers, Payal Shah, from Hong Kong, is a bonafide influencer, business owner, and investor. L'Dezen, her fine jewellery label, is worn by everyone from Rihanna to Shay Mitchell, making it an internationally coveted brand.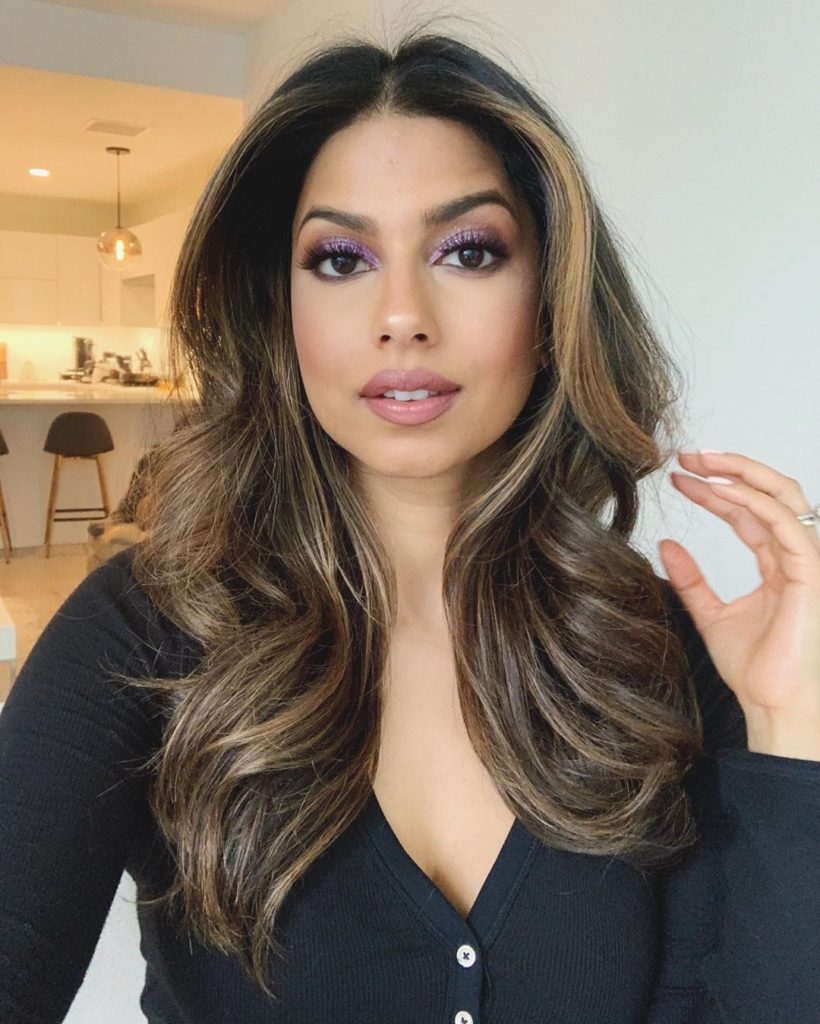 Arshia is an Indian-American makeup & skincare blogger, based out of New York, with over 315k followers. She proudly displays her Indian heritage on her feed, which is also filled with deals with some of the world's biggest beauty brands. If you're looking for stuff that works super well with Indian skin, she's the one.
She grew up in Mumbai, got married, and moved to Belgium. All the while, she built a solid brand for herself that spans continents. Today, Masoom Minawala is known for some seriously creative campaign shoots with international brands, like Moda Operandi & Louis Vuitton. She's always flaunting her Indian-ness, travels, and fun #OOTDs, on her lively and colourful feed. Watch this video on how she talks about her move.
Farah Dhukai has about 7 million followers on Instagram and constantly wows us with her DIY, desi-inspired beauty hacks. She also owns the beauty brand Farsali, a cult-favourite, along with her husband Sal. Although Farah is of Indian descent, her family is from Africa, and she was born, raised, and lives in Toronto.
Nabela is a champion in the plus-size influencer community. Her story, of a first-generation Bangladeshi immigrant who made it big in America, is one that her fans love her for. If you follow her and her stunning beauty transformations, chances are you'll have seen helpful content about interracial marriages, like she has, as well as content on body positivity, lifestyle, and more.
Tamanna Roashan, better known as 'Dress Your Face,' is a makeup artist, mommy blogger, and owner of the brand Dress Your Face: A global, digital community. She has over 2.5 million followers and is well known in international makeup and beauty circles. Tamanna is half Afghani, half Indian, and lives in L.A.
She's got over 1.7 million Youtube subscribers, a following she's built with her detailed product reviews and beauty tutorials. UK-based, Kaushal is of Indian ethnicity and covers everything from Eid to Diwali looks on her channel, doing tie-ups with multiple international brands. Her Get Ready With Me videos are super popular.
You might know Shreya as a blogger in Delhi before she packed her bags and moved to Amsterdam. She calls herself a "first-generation fashion blogger from India, serving a slice of fashion from Europe" and we love her stunning location posts, her cool IGTV posts and her new meet-up and networking initiative for the fabulous women of the Netherlands called What's the Plan NL.
Playfully called the Silk Sneaker, Shloka is a full-fledged London Design girl who posts beautiful pictures and posts on her luxe and fun life in the world's most fun city. Her handbag collection is enviable, and she introduces us to new designers from all over the world. Her dress-up videos are perhaps the most fun to look out for.
Pictures courtesy: Instagram feeds