Affordable label, e.l.f Cosmetics is in India. And here are the exact shades that suit Indian skin tones
If you, like us are wondering what makes e.l.f Cosmetics a cult label and which shades best suit Indian skin tones, take a look at our advice on the best e.l.f Cosmetics to buy. The affordable and versatile beauty brand lands in India via Nykaa this week.
2021 is a good year for beauty, so far, so good. While at the end of 2020, we had stellar labels like Charlotte Tilbury and Murad enter the market, we now have affordable labels joining the bandwagon and offering some great and diverse options to discerning beauty shoppers. e.l.f Cosmetics is one label that best suits India – considering that the price range starts at one dollar and gives you some cult products that can match any luxe offering in the market anyday.  stands for eyes, lips and face and the cult budget label has already been a well-loved brand in America and is known for innovative skincare and makeup alongside versatile products. Available on Nykaa, the label has only a limited range of products right now – some cult, some popular and many interesting ones too. 
What makes e.l.f Cosmetics a good label to enter 2021 with? The fact that it's cruelty-free, 100% vegan and inclusive. Not to mention, the fact that they are killing it on Instagram with their original music (even Ellen De Generes loves them!). Their shade range is a testament to their skin-tone-friendly products that suit Indian women. Though we do have a tiny gripe, we don't see too much skin care in the first installment of launches on Nykaa yet but a little birdie from the label says that they are coming soon (fingers crossed for that!). And there's also the case of a reddit thread that has been talking about pricing – the products aren't as cheap. Of course, the pricing isn't perfect but the best buys are still averaging at Rs 400 to Rs 1000 and go beyond according to formulations. Hopefully, with more favourites coming in, we expect a revision.
While their makeup is clearly the focus, the skincare range too has attained cult status – the Lip Exfoliator, the Beauty Shield Recharging Magentic Mask, the Superclarify A Cleanser and the SuperTone A Toner are big examples of their popularity along with the very famous, Hydrating Bubble Mask. 
The launch itself is a light at the end of the tunnel for us – as millennials are moving towards luxe formulas that come in an affordable price point and e.l.f cosmetics hits all the right notes there. "We are excited to celebrate the beauty of every eye, lip and face in India. For years, our consumers have been asking us when we will be available in India, and we are proud to bring our products to them with Nykaa. We are also looking forward to reaching new consumers and beauty enthusiasts with our superpowers," adds Kory Marchisotto, Chief Marketing Officer, e.l.f. Beauty. 
So, we took the guesswork out of this and wanted to give you the lowdown on which products you should be getting your hands on. But before that, take a look at the listing. 
Poreless Putty Primer in Universal Sheer, Rs 1,100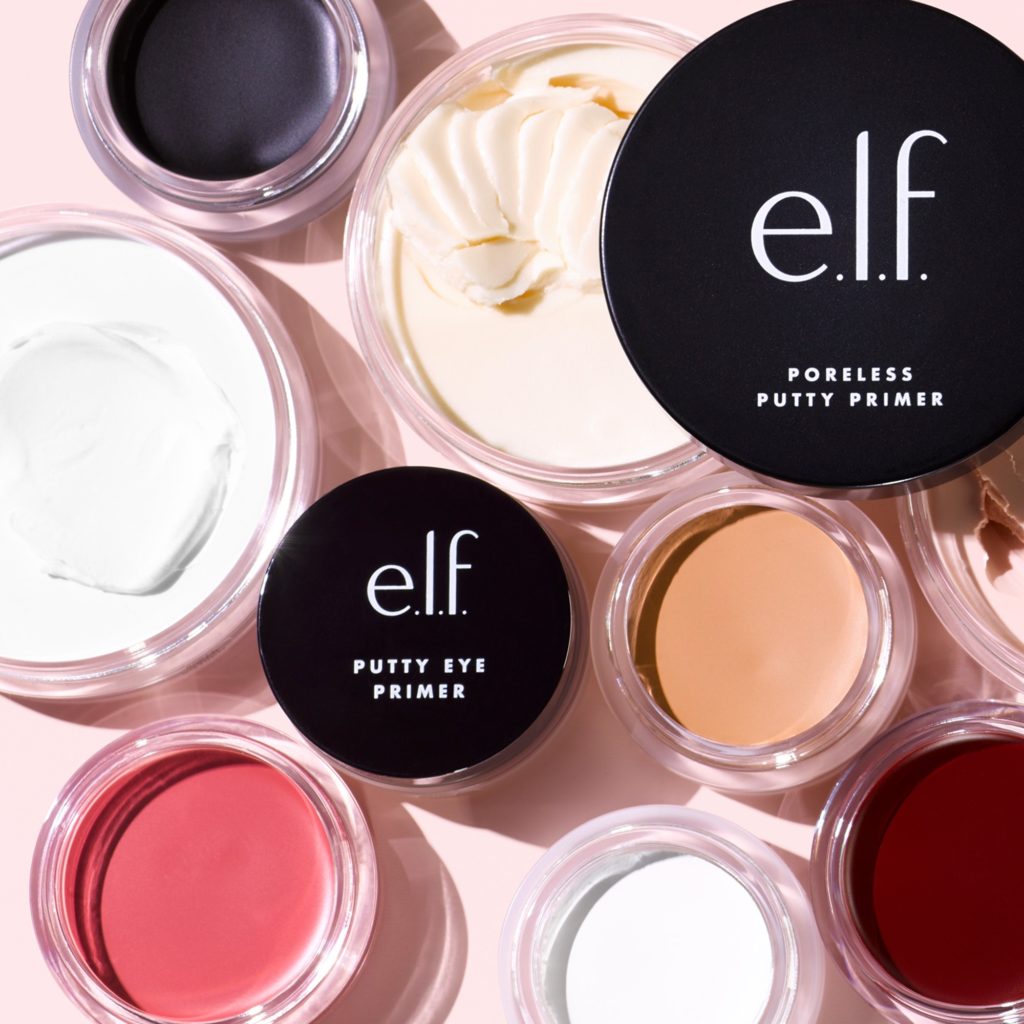 Compared to the Tatcha Silk Primer, this is as cult as it gets. It's velvety, infused with squalane and gives you that clean, powerless effect.
Bite Size Eyeshadow in Berry Bad and Pumpkin Pie, Rs 400
Perhaps the most affordable and value-for-money product in the entire range is the bite size eyeshadow palette made with 4 stunning shades that are so satin-y and perfect for Indian skin.
Metallic Flare Highlighter in 24K Gold, Rs 800
Buttery smooth and highly pigmented, this popular highlighter is great on Indain skin, but you must choose between Rose Gold and 24K Gold – both shades look stunning.
High Definition Powder in Sheer, Rs 800
Known to give you that beautiful veil of cover, this sheer powder has been on the radar of many a celebrity for years. It gives you a soft focus and absorbs the excess oil.
Liquid Glitter Eyeshadow in Copper Pop & Flirty Birdy, Rs 700
They remind you of those Stila ones but these come at half the price. These gel-based, versatile concoctions give you that stunning eye look in minutes with minimal fall out.
Monochromatic Multi Stick in Luminous Berry, Rs 600
Multi-use sticks are the best. And this can be used on your eyes, lips and cheeks for a soft, glowy, monochromatic look. We love how the berry shade that pops.
16HR Camo Concealer, Rs 800
Full coverage, great range and long-wear – this pigment is just perfect for work and for that late night partying. It doesn't crease and it dries matte. It is the closest to the Tarte Shape Tape concealer, apparently.