While influencers go about brandishing one palette after another, as beauty addicts and compulsive makeup lovers, we still go for that one good eyeshadow look that goes on repeat. Let's be honest, on most days, it's just an eyeliner or a mascara look but these days, it's all about creativity and versatility and we love experimenting with colours and ideas. Plus, lets not forget that a good eye look is gaining popularity and is mask-friendly. Which brings us to the fact that finding the perfect eyeshadow palette can be a task. And palettes are not lipsticks or kajals, we don't buy them in hordes or use them everyday – so it's about finding that perfect palette that fits the bill. Most of us own one or two, so it makes sense to figure out what works for your skin tone and your eyes. So we put together 10 of the best palettes that Indian women love and ones that work for our skin tone – from classics to trending ones to Insta-faves – cult eyeshadow palettes to buy. 
What makes a good palette?
One that has a good mix of shades that are good on brown skin – from nudes to pinks to a good smokey eye. If you are just using one colour in the palette and wasting everything else, that's a bummer – so choose wisely. 
What about colours and textures?
While dramatic colours look great on social media, in real life, they hardly make sense for everyday looks. So make sure your palette is a good mix of dramatic and ordinary – a clear balance is important and lets you experiment better. Look for one that has a good texture mix too – from mattes, creams to satin-y shades and mineral ones to metallics. Thumb rule: Mattes are great for oily skin, cream for dry and metallics work on everyone. 
Does your skin tone and eye colour matter?
It depends. We believe anyone can rock any colour – but yes there are a few colours that bring out the best in you. Mahogany, terracotta and brown shades work on Indian skin beautifully. A neon pop once in a while does add glamour. Creamy eyeshadows give you a dewy look and jewel-tones are perfect for festivities and weddings. Warm and cool undertones do count for eyeshadows, just like lipsticks. So pick your colours according to that. 
The best eye palette for beginners?
Choose anything that has more nude shades. You can never go wrong with a smokey-eye palette – add shimmers here and there for drama. But a nude palette is your best bet.
Here's a list of all the cult eyeshadow palettes to buy
Urban Decay Naked 3 Eyeshadow Palette, Rs 4,000 (Approx)
It's the most popular palette in the world and has 12 rose-hued neutrals that go from satiny to velvety to metallic and they suit every skin tone.
Available at Urban Decay 
Huda Beauty Desert Dusk Eyeshadow Palette, Rs 5,375
Recently beauty expert Shreya Jain did a whole video showcasing the most versatile looks you can create with this palette – that's how cool it is – it comes with jewel-tones that are great for festive looks.
Available at nnnow/Sephora 
Anastasia Beverly Hills Modern Renaissance Palette, Rs 4,350
It comes with a good 9,000 reviews on Sephora and its' rated at an average rating of 4.8 out of 5 – what's not to love! The colours are just simply easy on the eye and the texture, perfect!
Available at Boddess
Pixi Beauty Eye Reflections Shadow Palette in Reflex Light, Rs 2,500
The colours are perfect for brown-skinned girls – they are a bit shimmery but oh-so-stunning. The texture is velvet-y and they glide on beautifully.
Available at nnnow/Sephora 
e.l.f. Cosmetics Bite Size Eyeshadow, Rs 400
Available at Nykaa
Chanel Les 4 Ombres Multi-Effect Quadra Eyeshadow, Rs 6,800 approx
The most popular and most elusive palettes, Chanel does know how to keep it minimal but punctuated. The formula itself is super smooth and so wearable.
Available at Chanel.com
Kay Beauty Eyeshadow Palette in Pure Bloom, Rs 1,199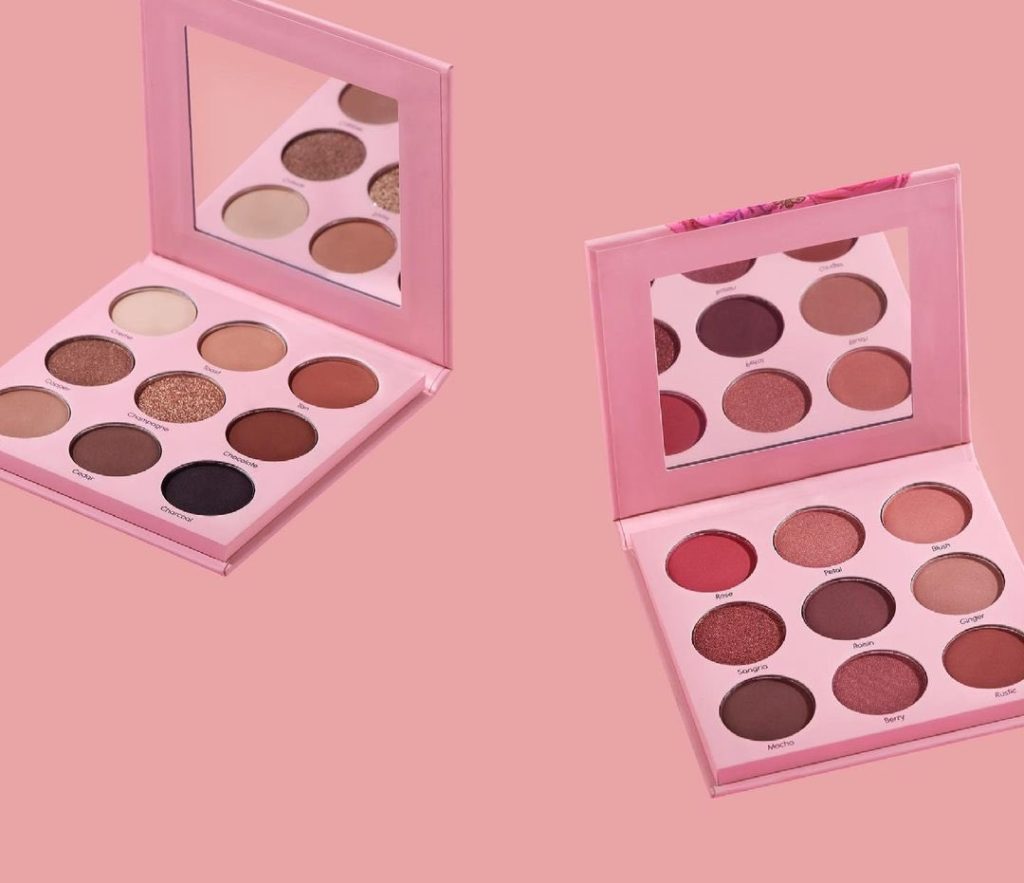 The newest but already oh-so-popular, this palette in Pure Bloom is just right for any Indian skin tone – the textures are smooth and the colour payoff is super.
Available at Nykaa
Too Faced Just Peachy Matte Eye Shadow Palette, Rs 4,000
The most popular palette in the world, Too Faced's peachy palette has soft, usable and easy shades that can make your eyes look fabulous everyday.
Available at Nykaa
Smashbox Cover Shot Eye Palette in Golden Hour, Rs 2,950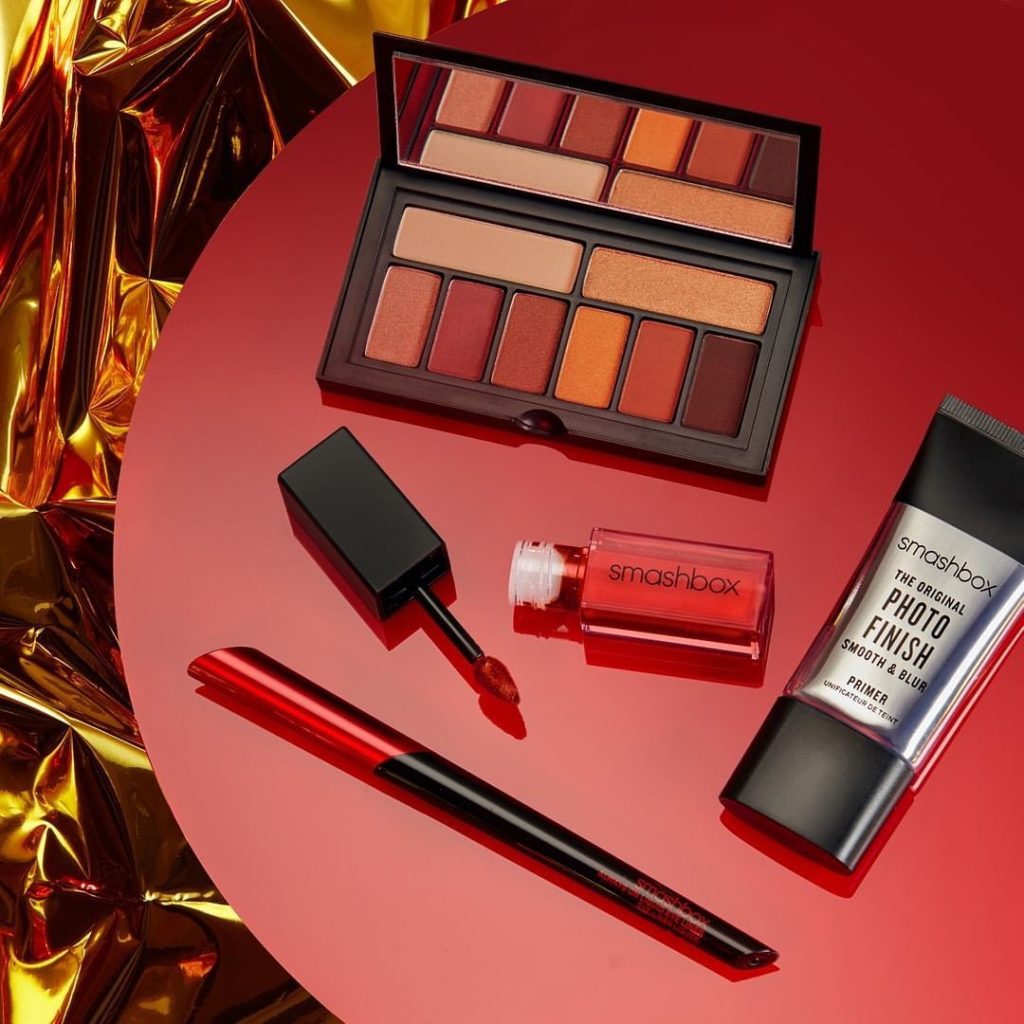 It's a warm shade card and that's why it works so beautifully on Indian skin. And one can use it everyday, one big reason why it's attained cult status.
Available at Nykaa
Charlotte Tilbury Easy Eye Palette in Charlotte Darling, Rs 5,300
Shimmer, matte and velvet-y in one – this palette is as basic as it gets and Charlotte Tilbury nails the colours, especially the metallics.
Available at Nykaa