How does one remove makeup effectively without disrupting the skin barrier. Here are a few ways you can do that armed with the right products — the best makeup removers in India right now.
It's been a hot minute since we all wore tons of makeup for those intimate weddings and went full festive at Diwali and Ganpati. Which means, the biggest skincare lesson we needed to learn this year is all the ways one can remove that grease without getting your skin in a tangle, without harming the environment, and by using the right ingredients. Makeup removal is a process and if not done well, it can trigger acne, pigmentation issues, and clog pores. We took a look at all the makeup removal options in the market so you can remove all that grime after a long day, effectively and easily without disrupting your skin barrier.
Gentle makeup removers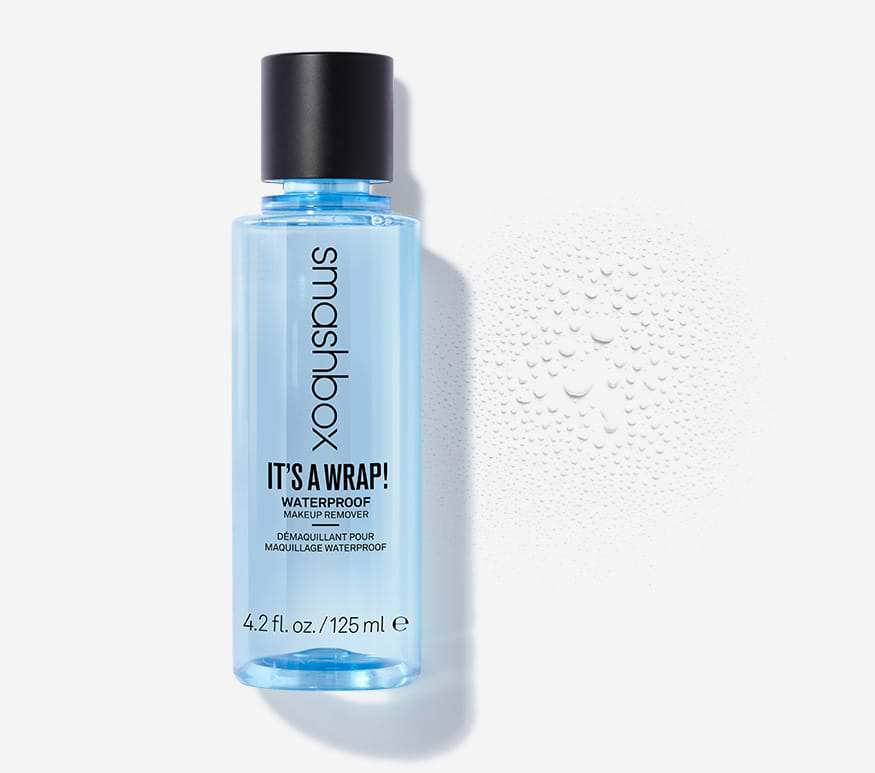 The market is teeming with super effective and gentle removers that are water-based. They don't tug at your skin and when used with a cotton pad, remove all the gunk without drying your skin. They are in effect non-irritating formulas that leave your skin refreshed and bright.
LSA loves: M.A.C Gently Off Eye and Lip Makeup Remover (Rs 2,200);Bobbi Brown Instant Long-Wear Makeup Remover (Rs. 3,100); Smashbox It's A Wrap! Waterproof Makeup Remover (Rs 1,950)
Cleansing oils
This is particularly essential for those looking at double-cleansing as an option. Oils emulsify and make sure they remove all the grease thoroughly. Good for those wearing heavy makeup, these oils cleanse deep, tackle sebum, and help with blackheads that clog the pores. Result? A good cleanse with a side of nourishment.
LSA Loves: Dermalogica Precleanse (Rs 2,785); Sulwhasoo Gentle Cleansing Oil (Rs 3,000); LANEIGE Perfect Pore Cleansing Oil (Rs 2,400)
Cleaning balms
They are oil-based balms that can tackle makeup and grime without making your skin rough. Again, a way of double-cleansing, they emulsify into a shop-free cleanser and can be wiped off with a hot cloth.
LSA Loves: Wishful Clean Genie Cleansing Butter (Rs 3,050); Ilana Organics Lights Out – Soap Free Makeup Cleansing Balm (Rs 1,220), and Clinique Take The Day Off Cleansing Balm (Rs 890)
Micellar Waters
These are easily one of the best cleansers — they are a no-rinse formula made to soothe and purify the complexion. Some come infused with antioxidants and help remove impurities in jiffy.
LSA Loves: DIOR Hydra Life Micellar Water No Rinse Cleanser (Rs 3,200); Forest Essentials Cleansing Micellar Spring Water Makeup Remover (Rs 1,450), and Chanel Micellar Cleansing Water (Rs 3,300 approx)
Oil makeup removers
Oil-based makeup removers have a mix of water and oil and they are as refreshing as they are comfortable. They help removing makeup by giving your skin silky formula that even takes care of water-resistant waterproof make-up and they don't dry out your skin at all.
LSA Loves: Neemli Naturals Rice Water & Hemp Seed Oil Make-Up Remover (Rs 975); Innisfree Apple Seed Lip & Eye Makeup Remover (Rs 550), and L'Occitane Bi-Phasic Make-up Remover For Eyes & Lips (Rs 1,650)
Makeup wipes
Image via Blonde Salad 
Definitely not a great option, but can work well when you are on-the-go and have no access to water, you can use wipes. They swipe dirt, makeup, and grime, and help condition the skin. Some of them come with nourishing and toning benefits too which help get your skin back to it's shiniest, cleanest, most refreshed self. Mostly, it's a convenient option.
LSA Loves: M.A.C Bulk Wipes (Rs 3,500); Estee Lauder Double Wear Long-wear Makeup Remover Wipes (Rs 2,750), and The Body Shop Vitamin E Gentle Facial Cleansing Wipes (Rs 595)
Cleansing milk
A gentle foaming milk cleanser is perfect for those with dry skin and they are nourishing as well. They tackle impurities while hydrating and moisturising your skin.
LSA Loves: Givenchy Ready-To-Cleanse Fresh Cleansing Milk (Rs 2,925); Shiseido Extra Rich Cleansing Milk (Rs 3,000), and SoulTree Cleansing Lotion with Aloe & Rose Water with Skin-Toning Licorice (Rs 695)
New ideas: Jellies & Creams and Whips
Earth Rhythm Gel To Milk Cleanser – Pink Pomelo and Pumpkin Enzyme (Rs. 1,250). These are daily cleansers that come with a unique formula, it's a jelly of sorts that is translucent and in contact with water, it becomes a milk-like cleanser.
The Face Shop All Clear Cleansing Oil Whip, Rs 1,200 is a non-greasy oil in foam cleanser that really acts as a face wash in the long run.
Kama Ayurveda All Natural Makeup Remover, Rs 1,195 is a creamy makeup cleanser. Buttery and light – this kind is perfect for dehydrated skin.
Sustainable options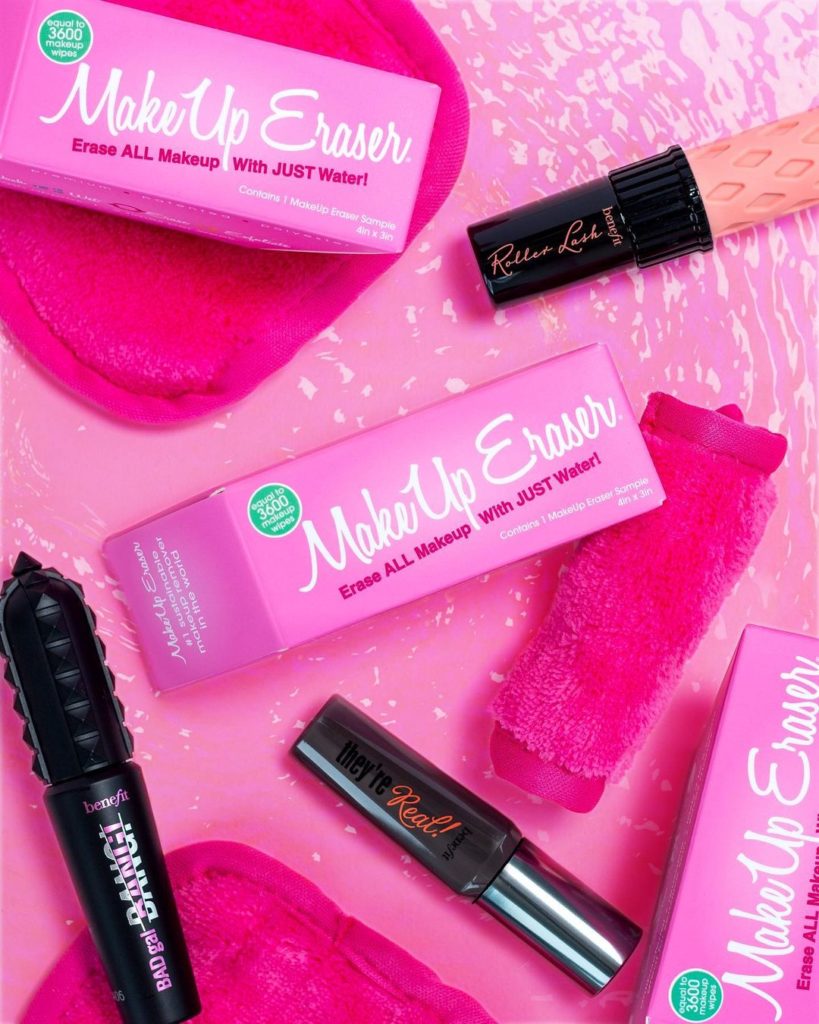 Cloth makeup removers
Soft cloth can really help remove the grime once you wet it with warm or cold water. It's a more sustainable way of cleansing and can reduce waste and is safe.
The Vintage Cosmetic Company Make-Up Melts (Rs 1,300) and Makeup Eraser (Rs 899) have a polyester, dual-sided approach where one side is for make-up removal and the other, for exfoliation so you'll always be fresh-faced and squeaky clean. And you just only, need water.
Resuable Pads
They are so versatile and help remove makeup without wasting any cotton pads and product. They are reusable and are good for your skin.
LSA Loves: Earth Rhythm Reusable Makeup & Cleansing Pad (Rs 175), Milagro Makeup Remover Pad (Rs 700), Earth Rhythm Bamboo Charcoal Facial Pad (Rs 118); Face Halo Reusable Makeup Remover Pads (Rs 1,999) and One Skyn Bamboo Makeup Remover Pads ( Rs 1,999).
Cotton Pads to assist with your makeup removing
Sephora Organic Cotton Pads (Rs 320); Dromen & Co Magic, Cotton Pads (Rs 649) and Muji Cotton Pads (Rs 200).
Hero and Featured image: Getty Images