It's never been more important to sanitize your makeup products. Here's how to do it
How does one sanitise makeup? We got you all the rules and products.
The pandemic made sure masks and sanitisers have become our biggest accessories this year. But there's a third hero product that is all about keeping your space and your personal care clean and well-looked after – say hello to sanitising products for your skincare and makeup. With more and more beauty labels offering options like sanitising wipes and disinfectant sprays, it's important to be mindful and clean up with care. Now is the time to do a dressing table clean-up, make sure you minimise your options, sanitise your makeup and declutter your products – it's the only important thing you will do this year for yourself. The Covid19 situation points out to one thing – the viruses and bacteria stays for long on surfaces and that means, daily cleaning, disinfecting and clearing out old makeup is essential to the process.
How does one sanitise makeup?
Here are a few basic rules:
Make sure expired makeup is removed first. Then, move on makeup that needs a cleanse-down which means, use sanitising wipes to clean out the entire lot and make sure all surfaces and products are given a good swipe.
For eye pencils and kohl, just sharpen the last bits out to make way for new stuff. Sanitising wipes can help so use them to clean out the tips. Lipsticks, highlighters, eyeshadows – make sure the surfaces get cleaned by a spray and make sure the tips are new. When you spray with a sanitiser, the mist will evaporate in a minute and won't damage your products.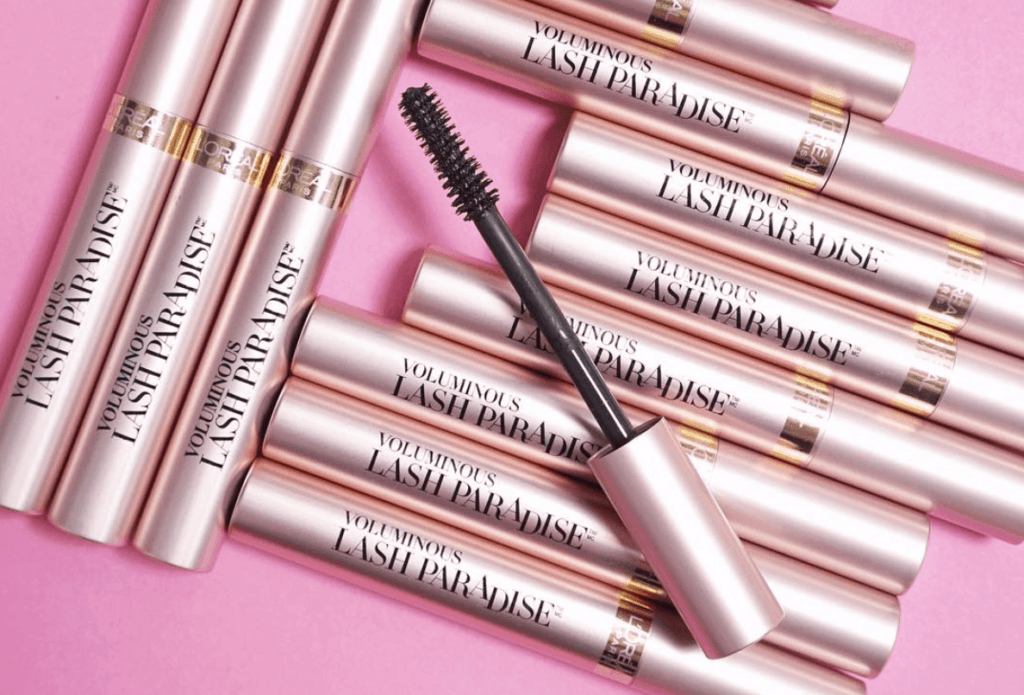 Mascaras are a bit tricky to clean so make sure your eye is thoroughly cleansed out. One can also wash and use old mascara wands if you want. Don't double-dip ad make sure you don't share your mascara with a anyone.
Sponges and makeup brushes are a great way to make sure you disinfect the whole makeup bag without affecting your products. One-time use sponges are one way to keep your makeup bacteria-free but reusable sponges too can be washed regularly with soap and even hand wash alongside your clothes in a washing machine. The better way to do it is to wet your sponge with lukewarm water and clean with soap and then heat in the microwave for two minutes on high – everything is cleaned and sanitised. Your brushes on the other hand can be cleaned regularly with dish soap. Once a week, wash them thoroughly with lukewarm water with Johnson's Baby Shampoo and dry them overnight. Alternately you can spray or wipe them to keep them clean.
What's really in the market?
First up is Manish Malhotra's newest range of sanitising products by MyGlamm. The glam guru is perfect in his timing and has made sure his first luxe range of sanitising care products will help reduce any anxiety around disinfecting makeup and beauty care. The range consists of three essential products : Antimicrobial Facial Wipes, Antimicrobial Sanitizing Spray and the Antimicrobial Sanitizing Hand Rub, all of which contain Oudh, Manish Malhotra's most preferred fragrance. The facial wipes come with Vitamin E & Rosemary Oils and the Antimicrobial Hand Rub is made with 80% alcohol so you can spray it across your makeup while the Sanitising Hand Spray with Vetiver & Basil alongside Neem, Kanjara & Olive is great for using on-the-go.
Recently, we also have Bianca Louzado, celebrity makeup artist who took to sanitising makeup and started her new label Code Beauty by Bianca Louzado. As makeup hygiene becomes an essential topic, her sanitisers, brush and sponge cleansing soaps and anti-bacterial wipes are designed to clean out 99.9% of the surface bacteria. The Anti-Bacterial Cosmetic Sanitising Spray is specific to powder based cosmetics and hair tools. The Anti-Bacterial Cosmetic Sanitising Wipes are especially for cream based products and specific hair tools and the vegan cleansing balms are designed in order to keep make-up brushes not only free of all surface bacteria, but also well-conditioned and pleasantly fragrant. " My favourite activated charcoal and orange oil brush and sponge soap to clean my brushes and beauty blenders," adds Louzado, speaking about her range. 
The basic sanitising sprays available in the market point out to Cerimed's wipes and spray that are available on Amazon. Their basic 70% Alcohol Multi-Surface Disinfectant Spray is the perfect one to carry around to clean surfaces.
Other interesting products include: TheStylPro Makeup Brush Cleaner and Dryer, that's a great way to clean up brushes every week, a little on the pricier side but well worth it. The PAC Express Brush Cleaner is a cheaper and innovative – it's a dry makeup-removing sponge. Alternately, you can also try the PAC Brush Cleaner (2 Minute Cleaner), a paraben-free formula that can really help clean your brushes in a jiffy.
The Solid Brush Cleaner from Sephora is a good buy for those looking at something that removes and mantises stubborn makeup. For Beauty Blenders, the custom Liquid Blender Cleanser is perfect as it breaks down grease and keeps the blenders sanitised and clean.
Featured image: Code Beauty by Bianca Louzado