If you've been scrolling through Instagram or YouTube for good men's grooming content, chances are you might have chanced upon tutorial videos talking about makeup for men. Seemingly, in the men's grooming space, tutorials have evolved from 'how to gel your hair right', or 'what's the right trouser length is, to 'how to contour or enhance your jawline', 'how to use concealer', and tips on 'how to shape your eyebrows'. Makeup for Indian men, you ask?
Make no mistake, Indian men are rapidly jumping onto this trend, shedding all inhibitions and embracing something that was, till a couple of years ago, considered too feminine or even taboo. Just going by all the content out there, makeup for men is here to stay, so let's not kid ourselves by not acknowledging this trend.
A paradigm shift
If you stepped into the labyrinthine portals of a Parisian beauty store a couple of years ago, in the pour Homme section, it would be perfectly normal to find dedicated men's makeup products from renowned brands like Jean Paul Gaultier, Chanel, Givenchy, and M.A.C. Understandably, in terms of beauty trends, the French have been ahead of the curve. However, there is no denying that this trend has caught on among Indian males as well.
According to a 2019 Nielsen report, the overall male grooming space in India is fast picking up with an estimated value of Rs 5000 crore in 2019 and recording a growth of over 12 per cent since the previous year. Makeup is an increasing chunk of this massive figure. Add to that, the increasing number of Indian male bloggers, influencers, and YouTubers doing makeup tutorials on their respective platforms, and you have a large number of men reaching out for foundation or eyebrow pencil. According to a report by Mintel, around 22 per cent of gentlemen aged between 18 and 34 follow digital content creators and skincare and grooming tutorials are among the most popular segments right now.
Not only the filmstars, but even today's bloggers and content creators have jumped onto this bandwagon. Abhinav Mathur, a Delhi-based businessman and content creator says, "For big events, I do use a BB cream for uneven skin texture and flaws. I also use a small M.A.C. concealer for puffy eyes. I also use the M.A.C. Prep + Prime to fix it all and it gives me a very natural look." Mathur also says that he has received largely  favourable reviews for his flawless make-up and that followers are extremely accepting of it.
View this post on Instagram
Similarly, Shakti Yadav, Mumbai-based lifestyle and fashion blogger recently posted a TikTok video on how to enhance your eyebrows with a spoolie and this video quickly went viral. Yadav has been using makeup for a very long time, mostly concealer and a loose powder. "I don't use makeup everyday but only for events and shoots. I did a fun collaboration with a beauty brand, creating makeup videos for men and it was such fun." Yadav hopes that his followers continue to normalise and not misinterpret masculinity by these things. "I have received mixed comments on my makeup videos, some people really appreciate it and want to learn more, while others keep talking about how it's not meant for men."
"Men's makeup has definitely become more mainstream and accepted much more than it was a couple of years ago. Earlier, men were 'required' to go au naturel, and limited themselves to a moisturiser or lip balm. But now, they have progressed into using foundation, tinted moisturisers for daily wear, concealers, correctors and also wanting to get a more chiselled look by using contouring techniques," says Bianca Louzado, a Mumbai-based celebrity makeup artist. Louzado sees this trend in the wedding segment as well, "These days, when I am approached for bridal makeup, the bride will also ask me to do the makeup for the groom. So in the wedding pictures, when her pictures look almost airbrushed, the groom does not want to be left far behind, and also asks for a flawless-looking face."
According to Louzado, covering up pigmentation, laugh lines, and grooming their untamed brows is also something that men are comfortable doing these days. Underpinning this trend is the concept of social change, and moving of mindsets towards a more accepting, inclusive notion of masculinity. In the past, makeup was erroneously considered as something indulged in by gay men or members of the trans community, perhaps. Today, it has largely shrugged off its flawed gender-specific nature. A heterosexual male could be as good playing a game of football as he is in contouring his jawline before he steps out with his girlfriend. The lines have been blurred, and thankfully so.
The bare necessities
While there is no end to how much makeup a man can use to enhance his face, the prevailing trend is all about five essential products. Concealer to hide flaws and dark circles; foundation to ensure an even skin tone; powder to give a matte effect especially since men often have oily skin; contouring product for the jawline; and cheekbones and eyebrow pencils.
"In terms of men's makeup, concealer seems to be the most popular choice for now, because dark circles are present in a large majority of urban males, especially given the lack of sleep, lifestyle choices, and excess exposure to screens. Concealer is easy to apply and instantly lights up the face, removing that look of tiredness," Khushnuma Master, an ex M.A.C makeup artist, who now works independently on fashion shoots and bridal makeup.
Latha Sunadh, beauty editor, Lifestyle Asia India, largely agrees these are the current trends. "A colour corrector is a good option because some men have redness on their skin, due to acne. Another thing that men could start using is a translucent powder, for that matte effect. Blotting paper is another good investment to carry, especially if you have oily skin, to just soak up the excess oil."
Here to stay
We can all safely say that the Indian male is no longer apologetic about sharing makeup products with his girlfriend or wife. The fact of the matter remains that grooming trends, like fashion, are a direct reflection of changing mores. The normalising of makeup among males has therefore marked a significant shift in the overall narrative of men's grooming, thereby also blurring the gender-specific roles that have been dictated to us over centuries. How this trend grows and evolves among Indian men will be interesting to see.
LSA Recommends Six Must-have Makeup Products
Bobbi Brown Intensive Skin Serum Concealer is great for the under-eye area and is easily applied using the in-built applicator and a concealer blending brush.
Nykaa SKINgenius Sculpting and Hydrating Foundation is a moisture-rich solution evens out your complexion and keeps you looking fresh all day and comes in five different shades.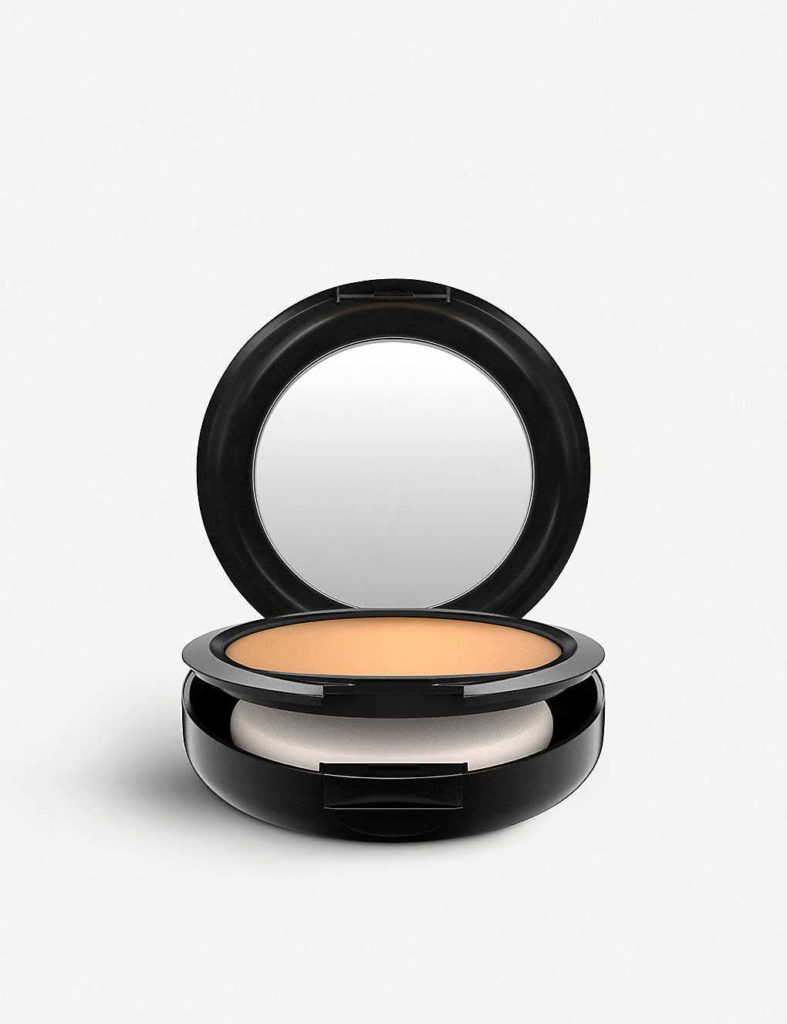 M.A.C Studio Fix Powder Plus Powder Foundation, another option, is good for oily skin and it reduces the appearances of pores by smoothening out the skin texture.
Smashbox Step-By-Step Contour Kit is ideal if you want to enhance the jawline and give your face a more chiselled appearance. It is great to enhance your features and make them look sharper.
Nykaa Browgirl Eyebrow Definer Pencil is infused with argan oil and Vitamin E and is perfect if you want to enhance your eyebrows, give them some shape and definition to complement the rest of your face.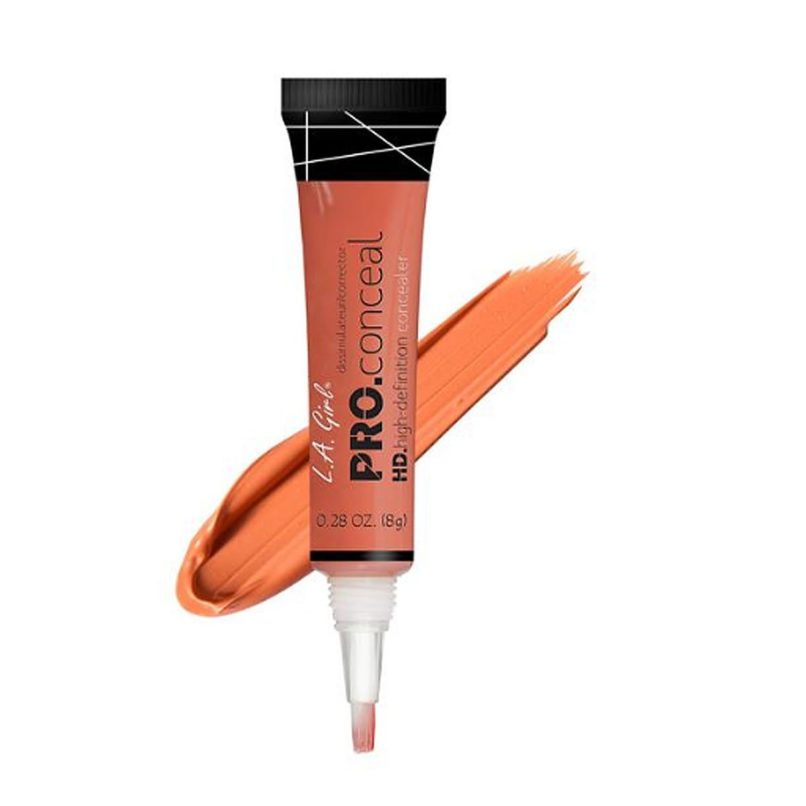 L.A. Girl Pro Conceal HD Orange Corrector is weightless yet creamy and is known to effectively camouflage dark under-eyes, redness and skin imperfections. It gives you good coverage and evens out your skin tone.
Featured images: Getty Images