Shellac, OPI, and Smith & Cult are just a few names that are known in nail care circles as the gold standard for colour and quality. This year, we have discovered that a few Indian labels have managed to create formulas that are equally impressive and in a range of colours that are unique and stunning. Here are our best picks from a few labels we've discovered – the best Indian nail polishes money can buy.
Top 6 famous Indian nail polish brands
Sugar Cosmetics
The makeup label known for its matte lip shades and stunning foundation sticks also has great nail shades. Their Sugar Nail Lacquer range is exhaustive and beautiful and are formulated in Italy to give a 100 percent opaque finish. From glossy and shiny ones to mattes and shimmers, these nail paints are chip- and streak-free. They also contain the award-winning HRSS (High Reflection Resin System) formula that is known to provide an effortless plumping-effect. Available in 54 shades, they also come with a colour-protecting UV filter.
Our favourite picks: Pop The Purple; Sunny Side Up and Fuel the Fire
Nykaa Cosmetics
This homegrown label kickstarted their journey with a few oils and several different varieties of nail lacquers. From the very interesting Cookie Crumble collection to the Mirror Chromes that are perfect for a night out, Nykaa nail polish is simple and easy to apply. Our favourites are the unicorn shades that are a perfect mix of pastels and metallics. The nail colours also come with pigments that deliver long-lasting, intense colour. The formula gives out a plumping effect and has a patented two-fold plasticizer that prevents chipping.
Our favourite picks: The Nykaa Unicorn Potion Nail Enamel in Frosted Fairy, The Matte Nail Enamel in Blue Jelly Bean, and Nykaa Cookie Crumble in Peppermint Crackle
Ellement Co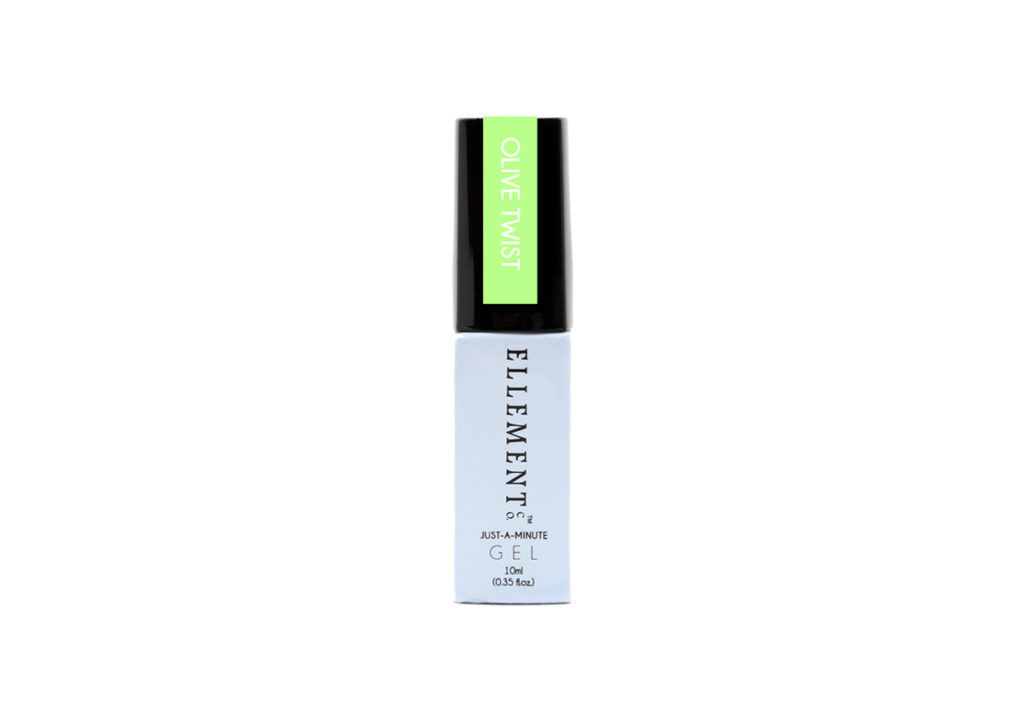 This nail-centric label was chosen by Priyanka Chopra during her wedding. From chrome powders to cuticle creams, it is a one-stop shop for everything nail care. Apart from offering indulgent services like dial-a-manicure or themed nails and nail art consultations, the label also showcases some great vegan and non-toxic nail shades, making it on of our top picks for Indian nail polishes. The Just-a-Minute gels come in stunning packaging and are pigment-rich, and guarantee up to three weeks without any chipping. The label uses JAM gel, a specially curated formula that doesn't need a base or top coat and dries in 60 seconds.
Our favourite picks: Pumpkin Pie; Biscotti and Olive Twist
House of Makeup
The latest, newest label to join the bandwagon is House of Makeup, a label that comes with interesting packaging and amazing pigments. The nail lacquer gives your nails a gel-effect manicure without a UV lamp. The fact that the polishes are infused with nourishing Vitamin E is an added bonus while the precise, 480 u-cut hair bristle brush helps you achieve a great one-stroke application.
Our favourite picks: Maasai Red; Kashmiri Chai and Ninja Army
My Glamm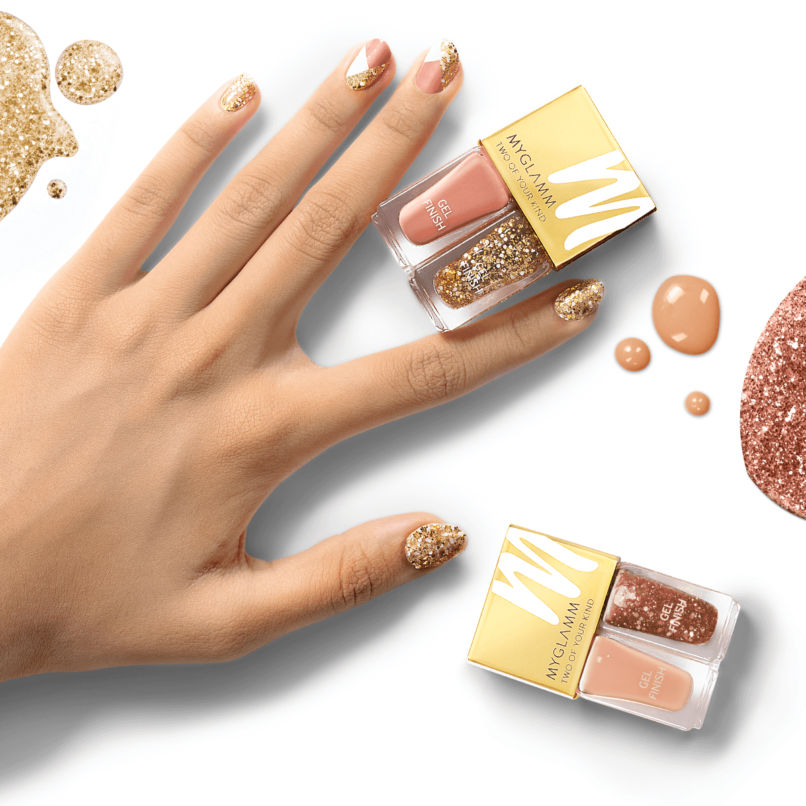 This new-age homegrown label with celebrity makeup artist Daniel Bauer as the creative head and a new collection by Manish Malhotra, are creating a new niche in the world of Indian beauty. Alongside lipsticks, highlighters, and eyeshadow kits, the label has a stunning range of nail lacquers that are known to come with intense pigmented colour and refractive pigments that give their polishes a new dimension at every step. Their wanderlust range featuring pastel shades already has a big fan following.
Our favourite picks: Wanderlust in Aspen; Opulent Ocean from the Manish Malhotra collection and Two of Your Kind in Almost There
Kay by Katrina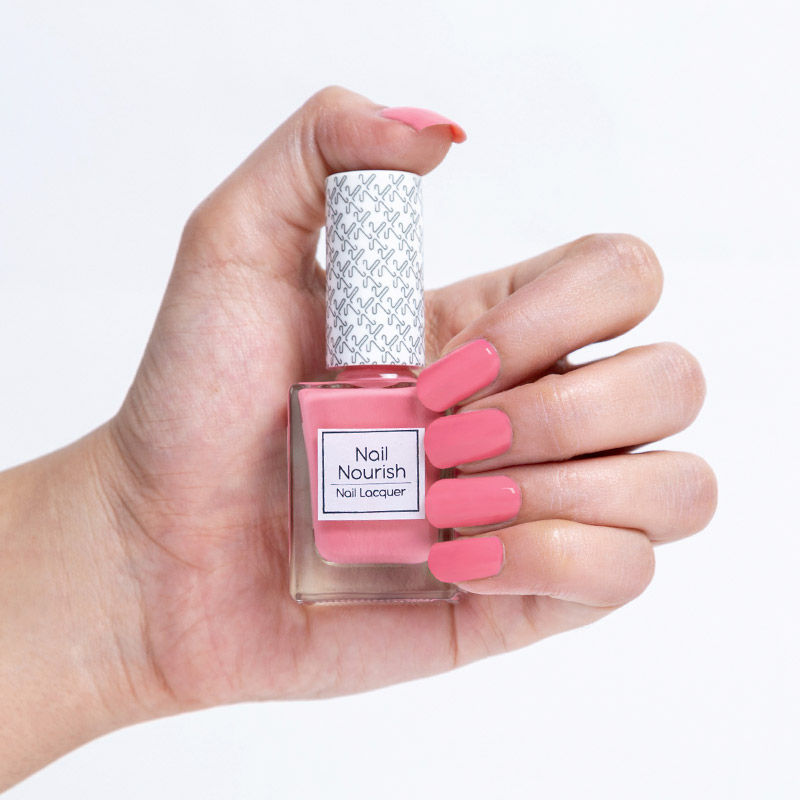 The most popular nail polishes in the Internet, are undoubtedly, the new Kay by Katrina ones that the star personally endorses. The colours are unique though – there are a lot of nudes, pastels and some brights. The glossy texture is long-lasting and luxurious. The formula contains Lemon peel water that is rich in Calcium and Vitamin C and prevents the nails from chipping and yellowing. It also contains Avocado oil, rich in antioxidants and Vitamin E. The colours come in 36 shades – all fun and interesting.
Our favourite picks: Tender Lavender; Bittersweet and Sea Bed