If you've lived in India for most of your life, chances are you'll know Medimix, unarguably, one of the country's most well-known Ayurvedic soaps. Now Lasakan Cholayil, next generation of the Cholayil family, founders of the Medimix empire, is taking Ayurveda to the next level with his beauty brand Sadhev.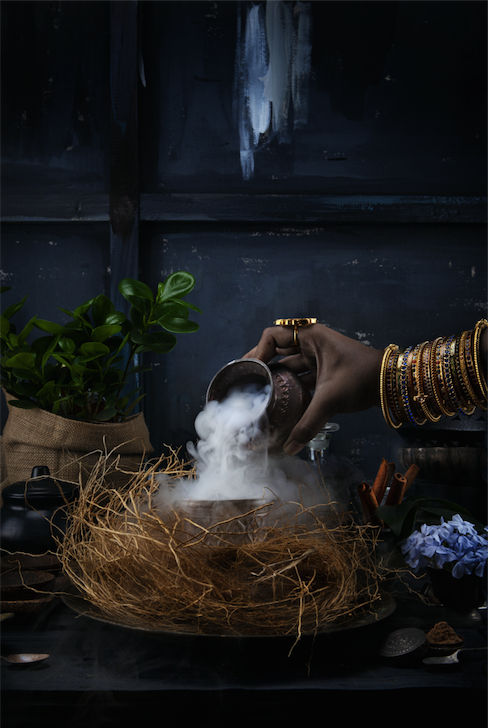 Sadhev – The Art of Ayurveda is born from the Cholayil family's 200-year-old lineage of Ayurvedic practice, and Lasakan's personal relationship with the traditional system of medicine. But he has upped the ante by making Sadhev's range organic, and cruelty-, paraben-, and sulfate-free. Choose from hair care (oil, cleaners, conditioners), face care (gels, balms, toners, creams), and body care products (soaps, show oils, mists) featuring ingredients like kumkumadi, vetiver, saffron, aloe vera, rose water, goat milk, cinnamon and more.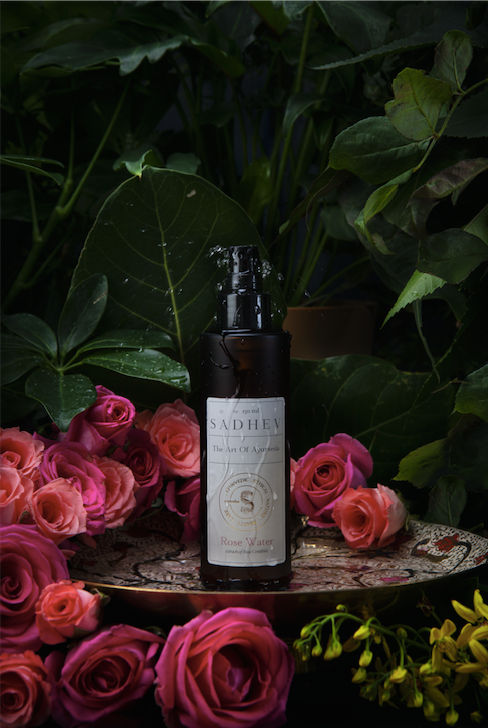 Understandably that the inspiration for the brand is rooted in his heritage. "Every year, we go to my family's ancestral home to pay homage to our ancestors. On one such trip in 2016, I discovered the legacy of one of my forefathers, Shri Bhramashree Cholayil Kunju Maami Vaidyar. Through various artefacts, I learnt that Kunju Maami was a real maverick and that people travelled far and wide to receive treatments from him," shares Lasakan. This was a real eye-opener.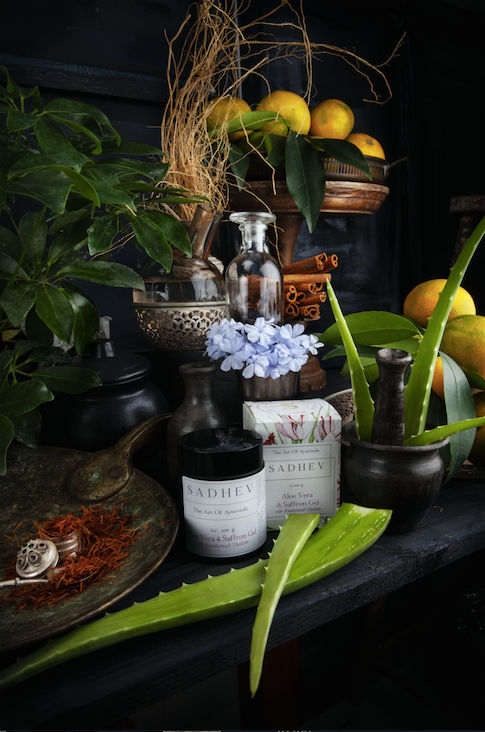 So, he launched Sadhev, named after the Vedas (spelt backwards), as an adaption of Kunju Maami's teachings for the modern consumer. "As an Indian in a globalised world, it is hard to ignore unsustainable practices, superfluous consumption of 'foreign' products, and a lack of premium products deeply rooted in the Indian culture and heritage. Sadhev is for anyone who values quality and wants to help make the world a greener place." A good portion of the ingredients are sourced directly from the family's organic farm in Tamil Nadu, and every time a product is sold, the brand helps plant a tree. Till whatever extent possible, glass packaging is employed over plastic.
Sadhev's range starts at Rs 495 and goes up to Rs 1,995, putting it in a more affordable luxury category. "So far, people have loved the contemporary design of the packaging, the decadence of our fragrances, and the way the products feel. Best-selling products include the Aloe Vera Gel with Saffron & Kumkumadi Oil (Rs 1,500), the Rose Water (Rs 795), the Ayurvedic Shampoo (Rs 1,200), and conditioner (Rs 1,300). "Personally, I love the Chocolate Vetivier Bathing Bar and sunscreen," he says.
Sadhev products aren't particularly for men or women — its quality makes it such that it is for anyone who appreciates good skincare. With Sadhev, Lasakan hopes to take his family's 50-year-old Ayurvedic personal care legacy and create something for a modern India."With Sadhev, I want to create a global benchmark for Ayurveda," he adds.