Annyeonghaseyo ('hello' in Korean ) all K-Beauty addicts, we have some good news for you. If you are already a rice water fan, or have hopped on the glass skin trend, or are buying all snail mucin products, then you already know with Korean skin care products. And we are here to introduce you to another star ingredient that might take over the world this year. Mugwort is the latest K-Beauty component that you need to get your hands on right away.
This herb is taking over the ingredient lists in many Korean skin care brands already. It was the most favoured ingredient to be used in 2019, and it is still very popular with so many new brands popping up with a new line of Mugwort products. The herb has a connection to Artemis, the Greek goddess of childbirth, but is extensively being used in Korean skin care. Scroll down to find out the intriguing origins of this herb and why mugwort is an amazing ingredient that you should introduce to your skin care routine.
What is Mugwort & how is it beneficial for the skin?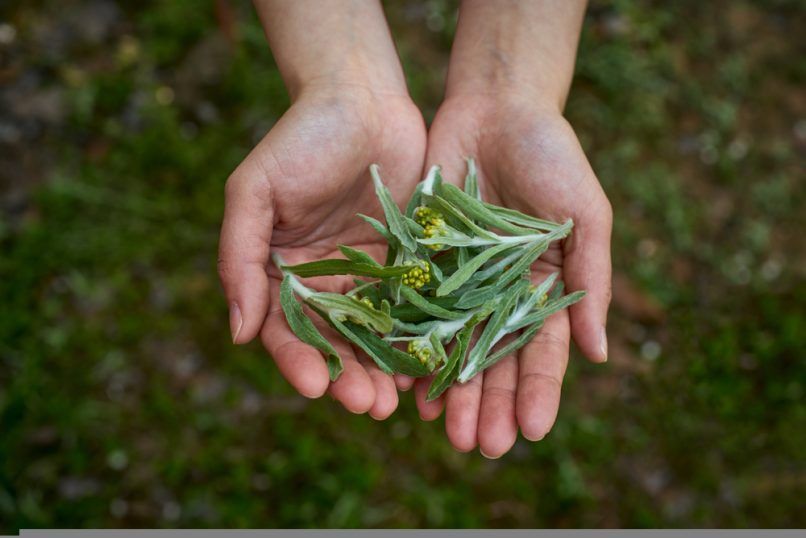 Mugwort is a weed belonging to the daisy family. In Korea, this ingredient is regarded as a restorative herb for its antibacterial, anti-fungal, and skin-protective functions. Also known as artemisia, this herb has been traditionally used in Korean medication and cooking. The healing, pacifying, and alleviating benefits of this magic herb make it a star ingredient in skin care products. Mugwort is packed with antioxidants and vitamin E which help in shielding the skin barrier as well.
The history of Mugwort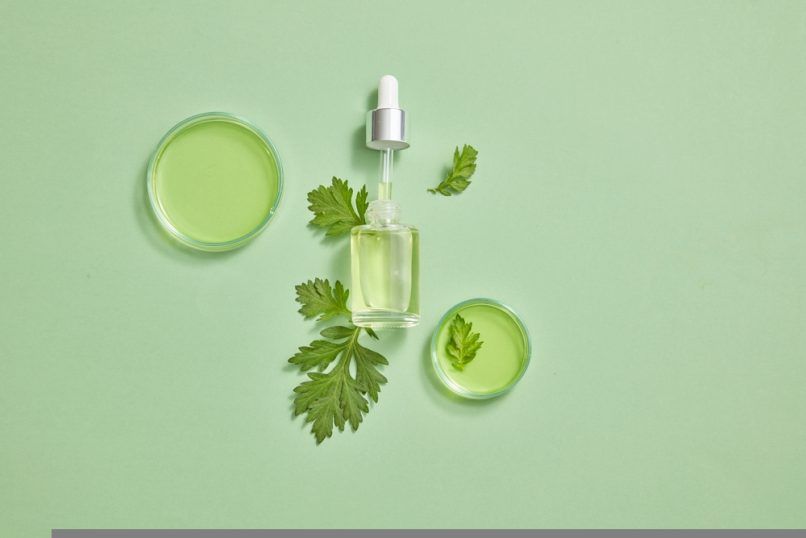 Known as ssuk (쑥), it is believed that mugwort was responsible for the creation of the first Korean dynasty. Jenelle Kim, a herbalist told Allure that the discovery of this herb helped in the advancement of Korean culture. Korean mythology states that a bear and a tiger wanted to become human. To achieve this, Hwanung (the son of the Lord of Heaven) put them to the test. He sent the bear and the tiger into a cave with some mugwort and garlic. The task was to survive for 100 days using these ingredients, While the bear gave up in 21 days, the tiger succeeded and was turned into a woman named Hwanung. She gave birth to Dangun, who founded the first Korean Dynasty, Gojoseon.
How does the herb help in skin care?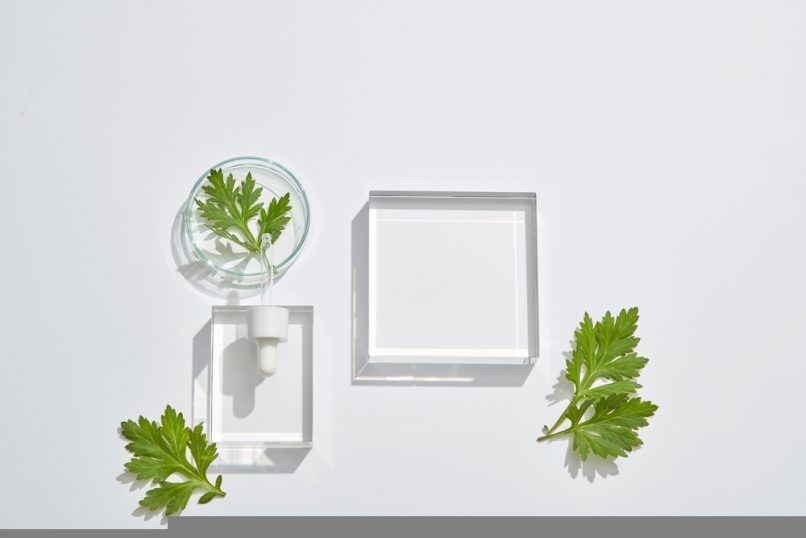 Artemisia is a one-of-a-kind root-based perennial plant that has often been said to have the same effects as Vitamin C on the skin. Both of the ingredients are packed with antioxidants. Many dermatologists compare it to tea tree as well. The two ingredients have a similar ability to naturally kills bacteria and fights breakouts. The herb has many benefits to provide.
Artemisia for sensitive skin and acne-prone skin
K-Beauty products use mugwort to design products that help soothe and treat sensitive skin. This ingredient works wonders on acne-prone skin, specifically red bumps and cysts.
The magic herb works wonders for dry, irritated skin
The soothing, anti-inflammatory properties help work on dry, irritated skin effectively as well. Research has even suggested that mugwort is also very suitable for treating skin conditions like eczema (or atopic dermatitis) and psoriasis. It also works effectively on relieving the redness of the skin and reducing inflammation.
It helps cure fine lines
Its protective powers are so potent that it helps prevent damage caused by ultraviolet rays and acts as an amazing collagen stimulator. The ingredient restricts the formation of fine lines as well.
Check out some of the best mugwort products available in India
Check out these products on Nykaa
Check out these products on Amazon
Hero Image: Courtesy Shutterstock; Feature Image: Courtesy Kalos Skincare/Unsplash