Yes, February was filled with new hope and new launches in beauty that were not just interesting but will stand the test of time. As you move ahead from a hurried February into spring, we put together some of the coolest products you should be looking to get your hands on this March.
The iS Clinical Lip Polish When it comes to skincare, no niche label does the work like iS Clinical. And their newest Lip Care product range is just what you need to keep your lips summer-ready and extra pouty. Our favourite product is the Lip Polish which is a super gentle exfoliant that makes your lips moisturised and nourished while giving them the extra care and hydration they need. Lips are exfoliated and conditioned and well, there are extra benefits too – antioxidant protection and we love the gentleness the scrub comes with. It contains Cocoa and Shea Butter and well, the game changer is the addition of Vitamin C. Use it with the The Youth Lip Elixir for best results. Priced at Rs 3,600
Rouge G Guerlain Lipstick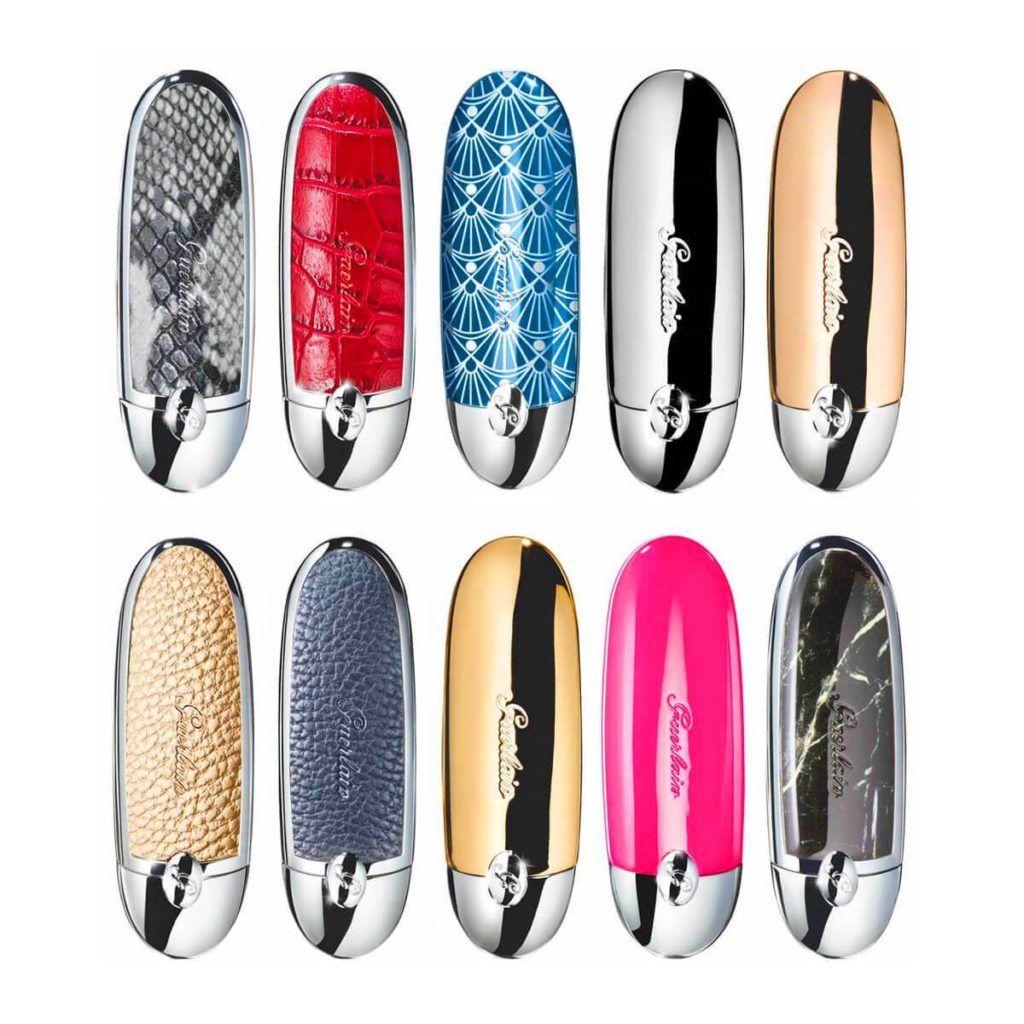 Taking sustainability to another level is Guerlain with their customisable lipstick cases that are refillable. You can pick a shade of lipstick you like and then choose a case of your liking – and lo, you have your own signature hue. The cases also come in various birthstone colours and have a double-mirror interchangeable case – a unique design. Lipsticks are priced at Rs 2,950 while the case comes at Rs 1,750.
RAS Luxury Oils Polish Up Brightening & Exfoliating Face Cleanser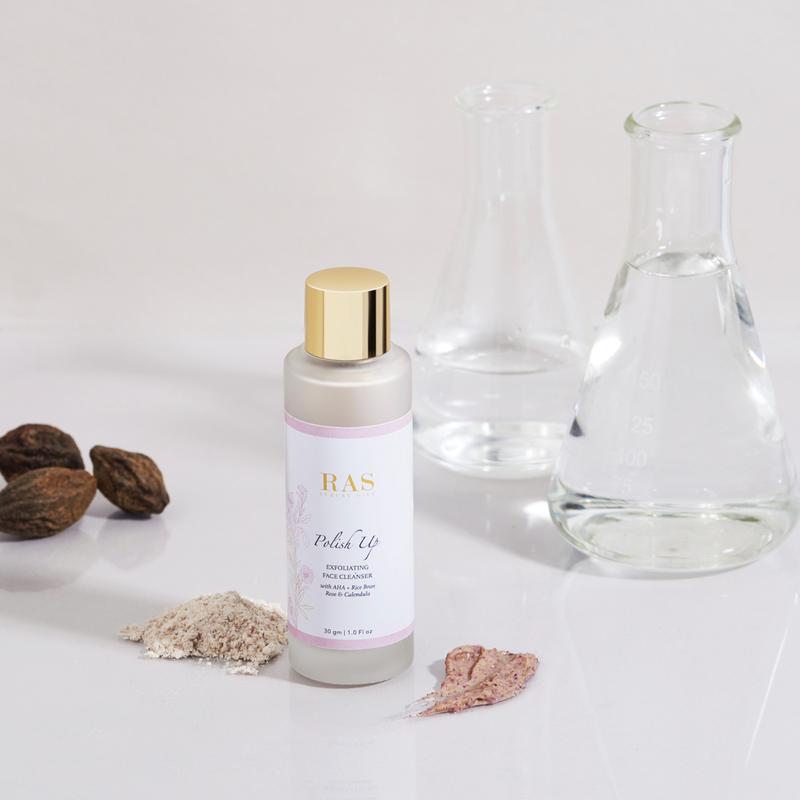 For a deep cleanse, look no further than this gentle cleanser that deeply cleanses with the soothing extracts of calendula and coconut milk. It also contains rice bran and AHAs that tackle dead skin cells and give you a coveted glow. It goes from a powder to a foam cleanser, great for micro-exfoliation. Priced at Rs 960
Daughter Earth AHA BHA PHA Exfoliating Cleanser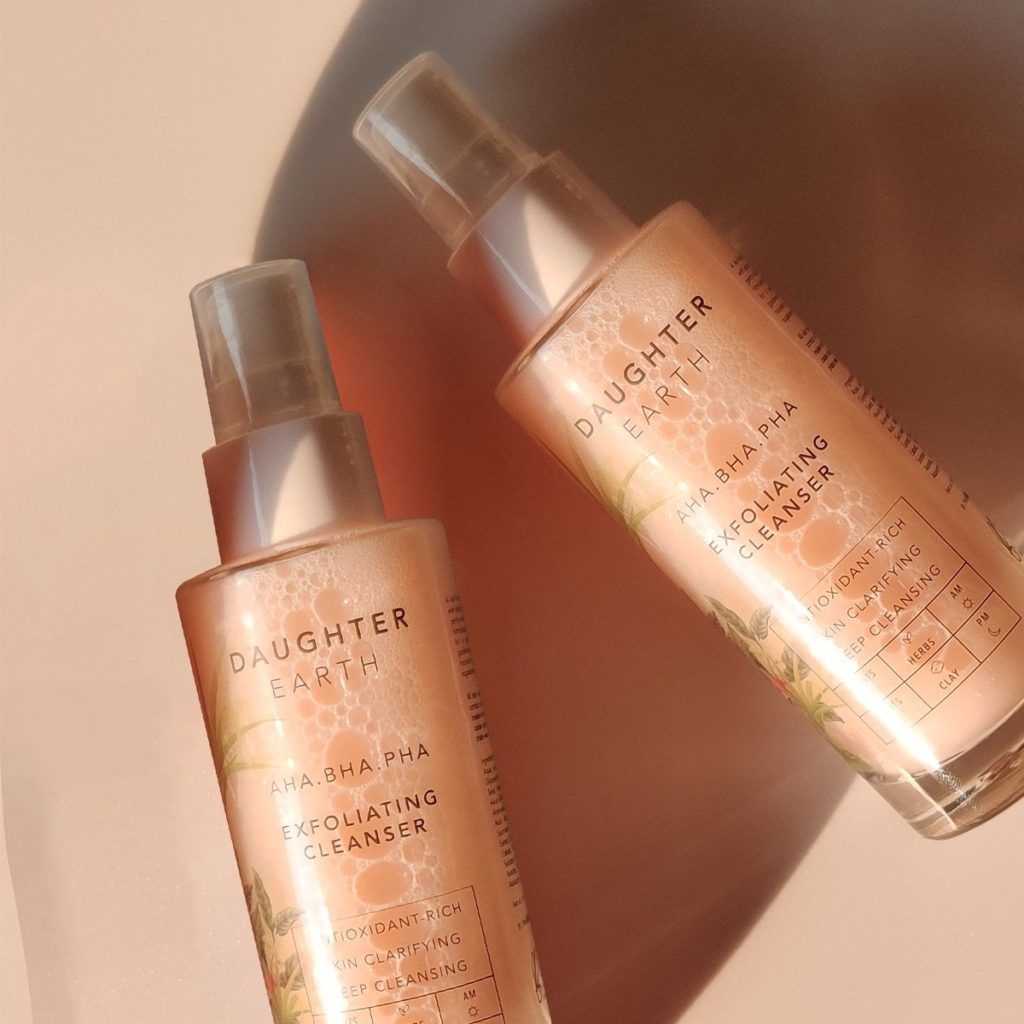 We are on a cleanser trail this year with Daughter Earth moving in with their own version of a daily cream cleanser with AHA, BHA and PHA and fruit enzyme-rich extracts. All three hydroxy acids – AHA, BHA and PHA come with a combined percentage of around 1% for gentle exfoliation and daily use. To top it off, it contains sweet cherry and strawberry extracts in vegetable glycerin and the fun pink colour comes from supercritical extracted Red Algae concentrate. The cleanser contains sugarcane for brightening and kaolin clay for a good clean-up. Priced at Rs 875
MyGlamm Long Stay UltiMatte Lipsticks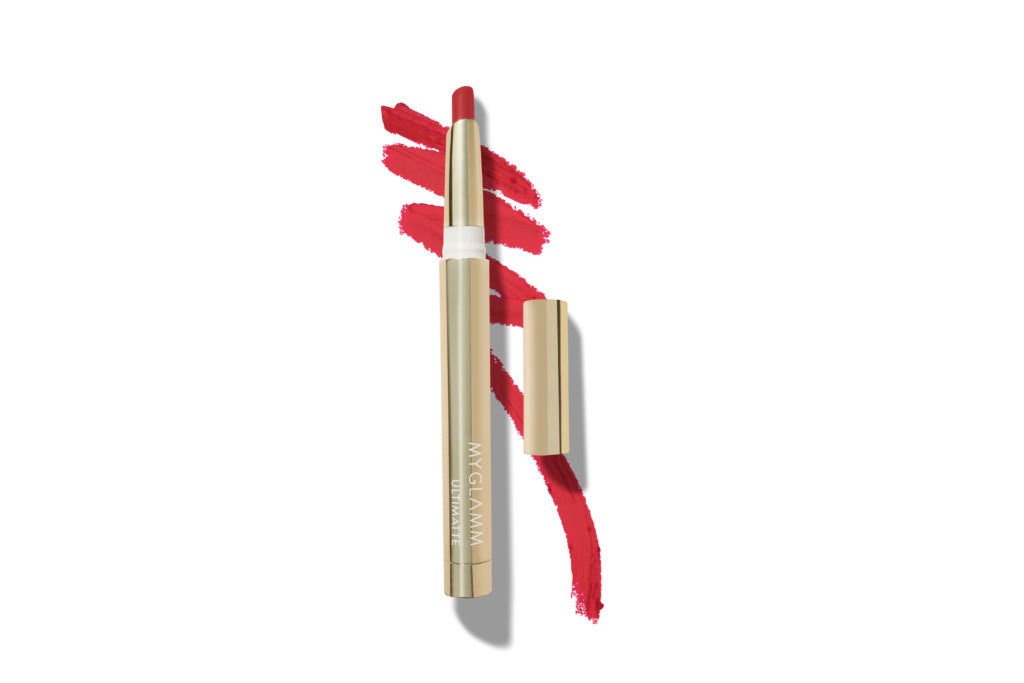 A lipstick that is infused with Hyaluronic Acid and gives you a neat matte effect without drying? The MyGlamm Long Stay Ulti Matte Lipsticks were really interesting – they are not harsh or tugging, kept the lips nourished and they also came in a stylish slim packaging. What we really liked is the fact that they didn't feather or bleed and the pigments lasted longer. Priced at Rs 699.
OPI Nail Envy For Dry & Brittle Nails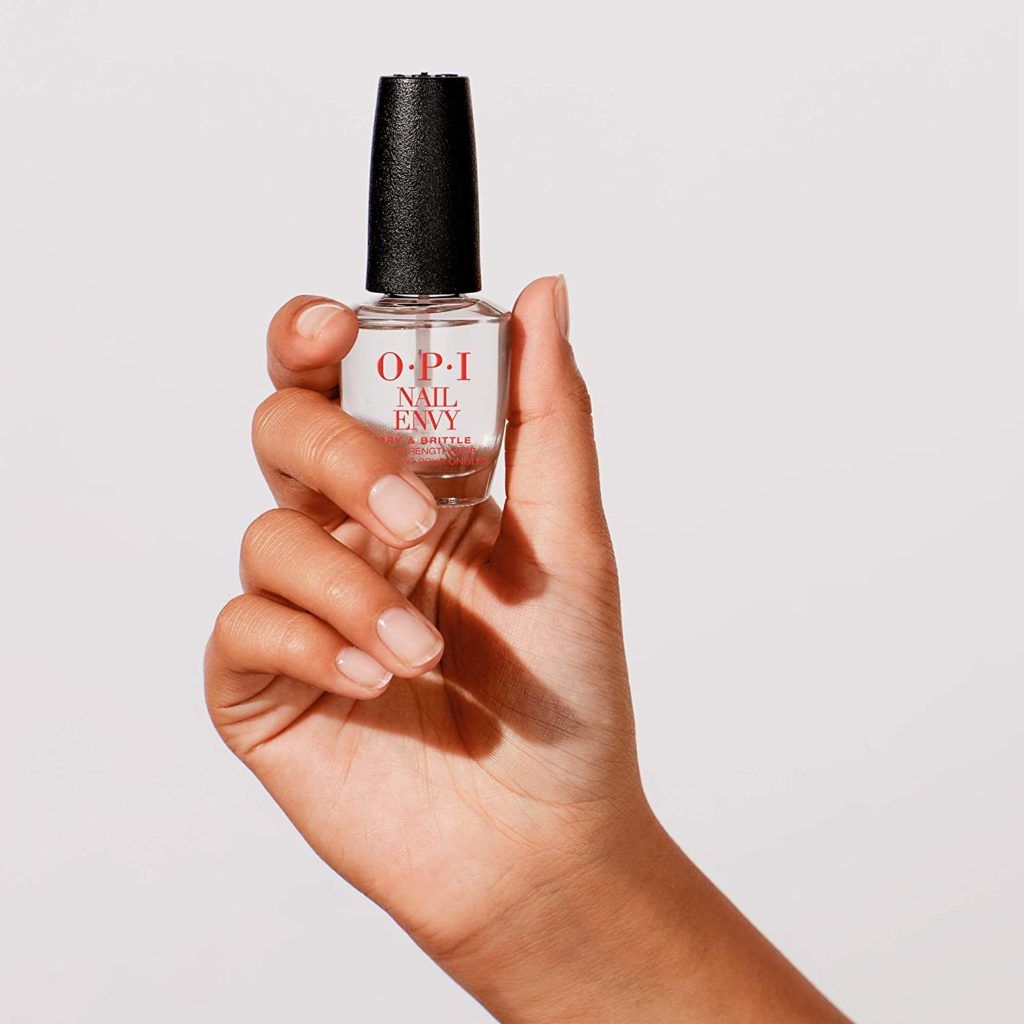 Trust OPI to come up with interesting ways to keep your nails stunning and healthy at the same time. Their new Nail Envy collection is all about nail strengtheners that come in five formulas that take care of every nail concern. We've used them on their own or as a base coat for nail polishes – and they work. Our favourite from strengthening formulas, matte formulas, ones that come with extra calcium and those that contain antioxidants. The one strengthener you should be looking at is the one made for Dry & Brittle Nails, a formaldehyde-free formula with antioxidant Vitamin E and C, it also contains aloe vera extract to help prevent chips and splits. Priced at Rs.499
House of Beauty LED Face Mask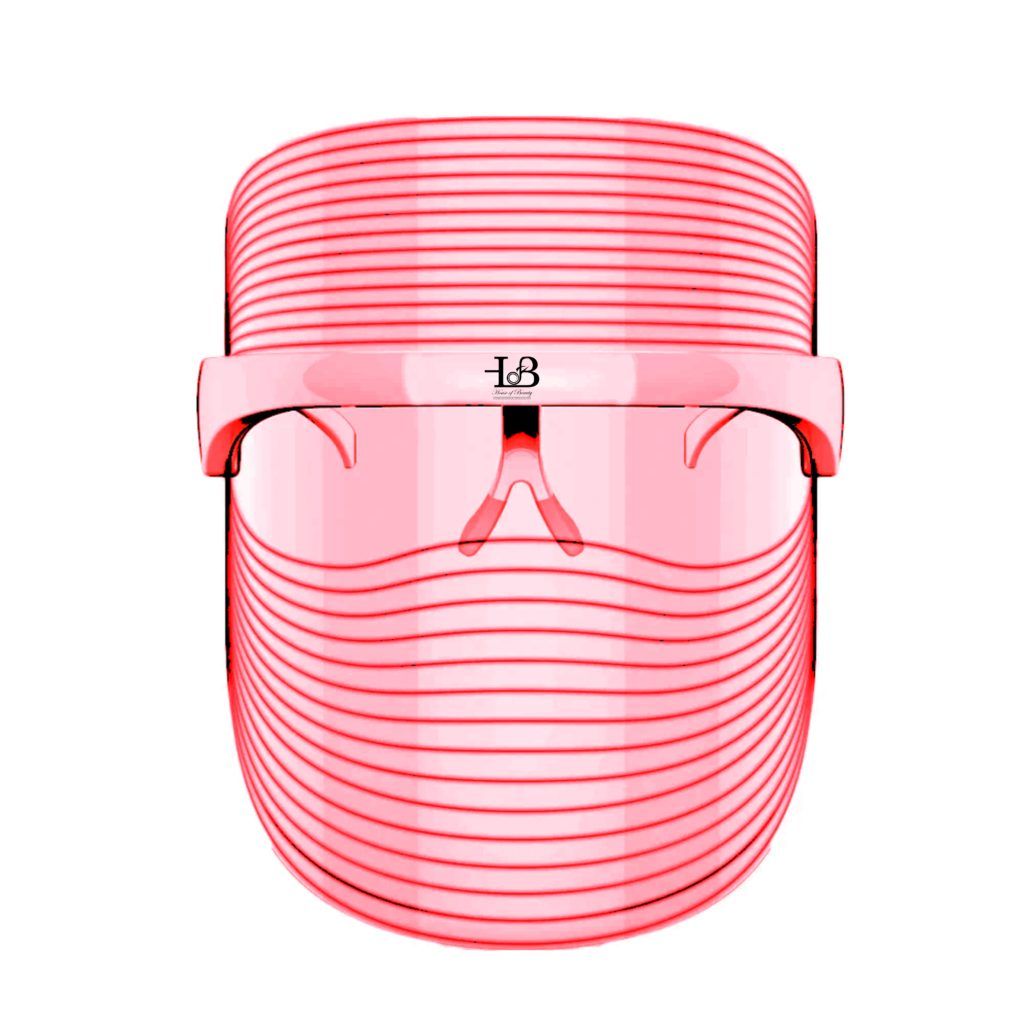 The 7 Colour Photon LED Mask comes with benefits like whitening, anti-ageing, acne spots, scar removal, wrinkles and skin tightening according to the light you choose. We already know how LED is catching up as a trend that really will take off in a big way in 2021. The red light stimulates skin cells to produce collagen so your skin is firm and smooth. Blue is excellent for acne reduction while Green helps with pigmentation. And Yellow improves microcirculation as Purple improves lymph metabolism. The Clear Blue Light helps with inflammation as White activates your skin's natural renewal system. Priced at Rs 9,500.
Nykaa Gua Sha

One more Gua Sha addition to your routine and it's from Nykaa this time. There are two variations: Green Jade and Rose Quartz and this interesting tool is used in traditional Chinese beauty rituals. The skin was supple and smooth after going over it and the massage has increased blood circulation and made sure puffiness is gone. It is still the best way to promote lymphatic drainage and we're sold. The Jade Gua Sha is made from 100 % natural green jade stone while the Rose Quartz Gua Sha is made from 100% natural jade stone, rose quartz, magnesium, and titanium. The Jade Gua Sha is priced at Rs 1,799 and the Rose Quartz Gua Sha is priced at Rs 1,999.
Pixi Beauty On-the-Glow Multi-Use Moisture Stick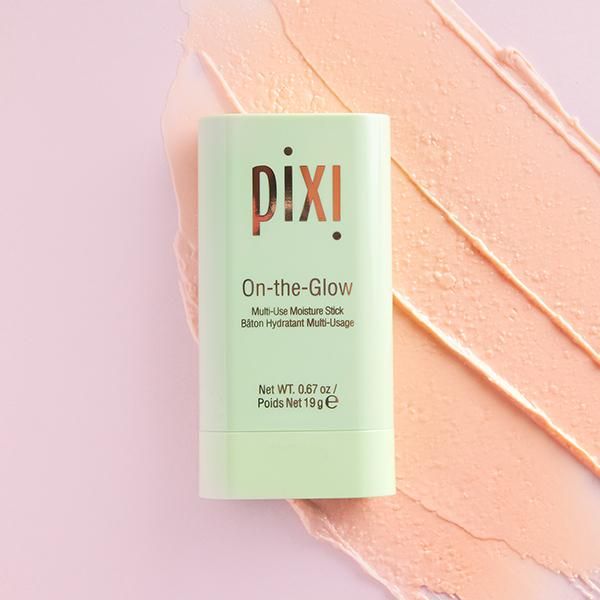 If you love roll-on moisturisers, then this is the one to reach out for. The Pixi Beauty On-the-Glow solid moisturiser is super convenient and makes sure your skin is nourished and glowing from within. It also helps hydrate your face and it's just the touch of moisture you need. Priced at Rs 1,950
Oriflame Giordani Gold Divine Touch Cushion Foundation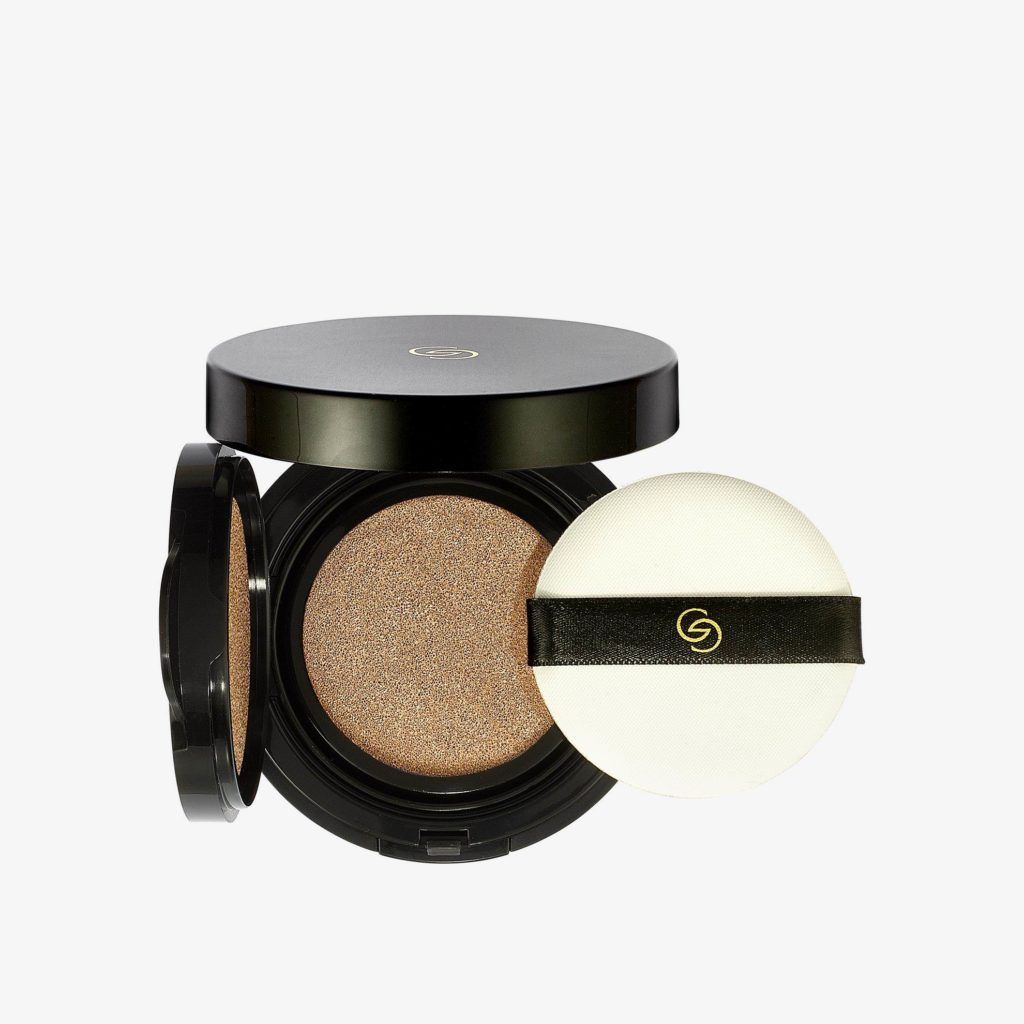 Oriflame's Giordani Gold foundation is a lightweight foundation that's not only luxe but gives you a matte and sheer look. It is also makeup that is infused with hyaluronic acid, that means no drying-out or feeling tight – it's sheer coverage and works to give you that skin-like feel. Priced at Rs 3,499.
Clinique Even Better All-Over Concealer + Eraser First up, it's light-weight, oil-free and long-wearing and glides on beautifully. The colour range is stunning too and it's a cream-gel formula. Not only does it give you that natural, sheer look but it conceals and blurs well. An added bonus: the built-in blurring sponge specifically designed to reach every contour of the face. It contains Vitamin C which of course brightens and then we have the popular Hyaluronic Acid that helps give you that moisture boost to plump and make the skin smooth. Available in 14 shades at Rs 2,500.
Dr. Sheth's Amla VC 20 Vitamin C Serum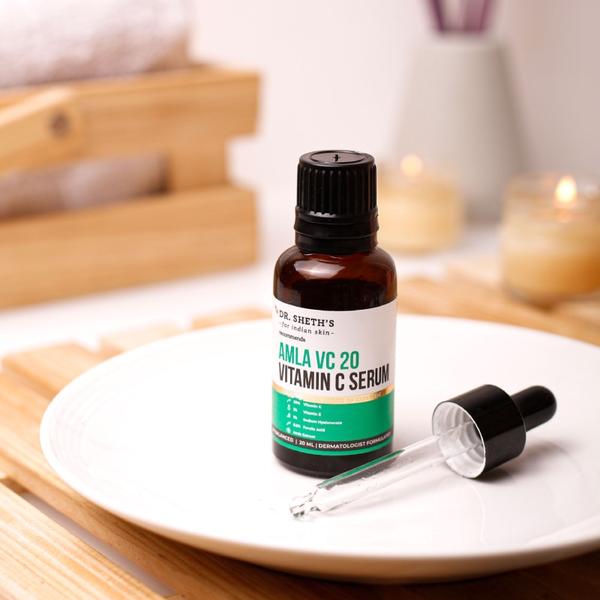 Well, the best Indian Vit C serum has finally arrived and we couldn't be more excited. If glowing, bright skin is your best bet, this serum is just the one to reach out for. Plus, it's also formulated with a special form of Vitamin C – that means, a perfect serum for Indian skin. The fact that it's 100% vegan, cruelty,sulphate and paraben-free is just another reason we're loving it. You can also add their new Centella and Niacinamide Serum after so your skin is as good as new. Dr Sheth's Amla VC 20 Vitamin C Serum is priced at Rs 999 and the Niacinamide Serum at Rs 800.
The Derma Co 30 % AHA + 2% BHA Solution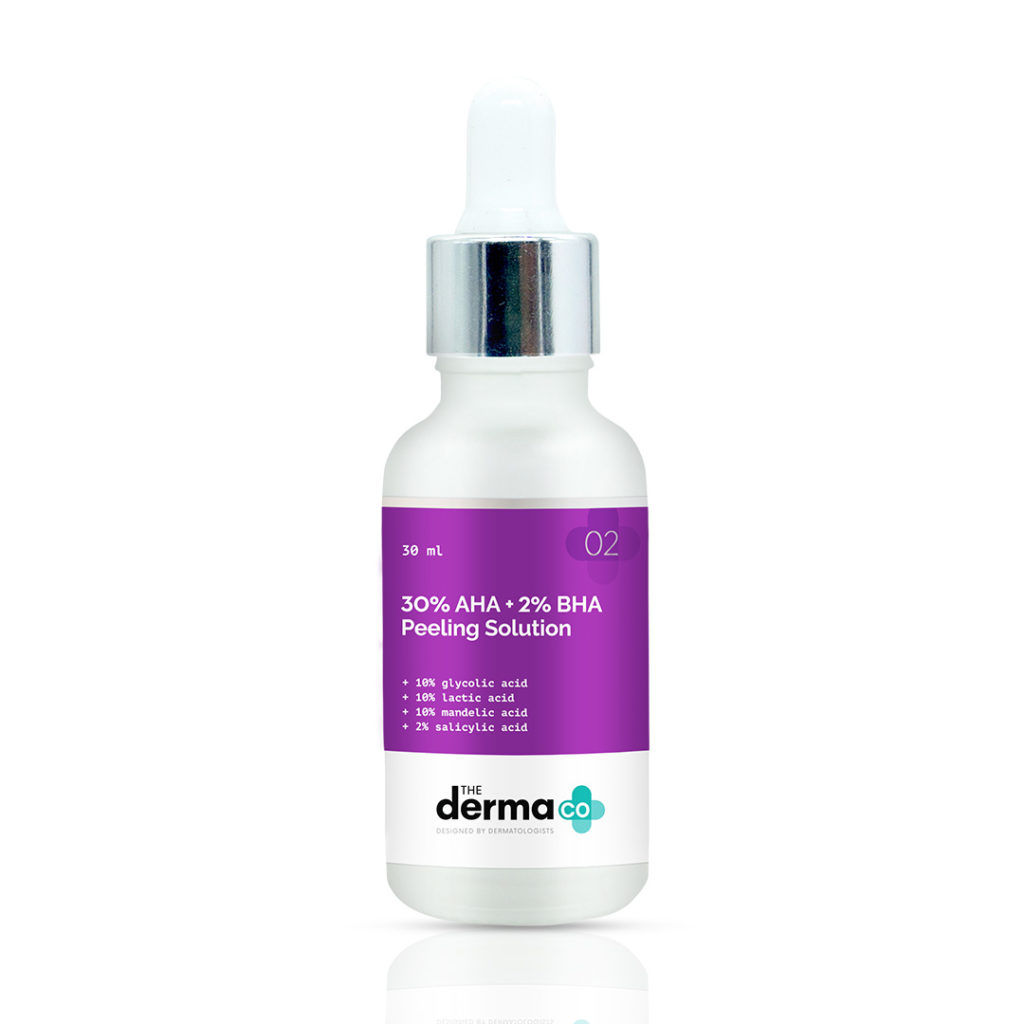 If you loved The Ordinary version, then maybe this is an affordable homegrown option for you. The newly launched 30 % AHA + 2% BHA Solution is perfect for those looking to add chemical exfoliation to their skincare regime. The Alpha hydroxy acids (AHAs) give you a glow while Beta hydroxy acids (BHAs) clear clogged pores. Great for blemishes and acne-scarring too. It is priced at Rs 599.
Shankara's Fine Line Moisturizer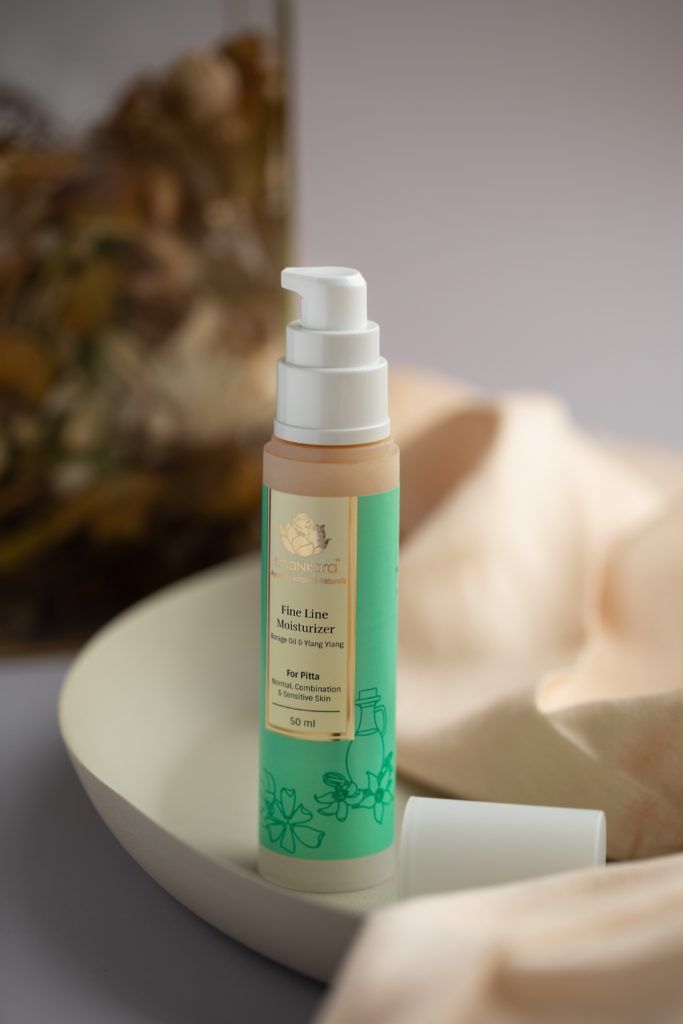 In all this serum and active talk, we're forgetting that we need basic barrier-saving moisturisers. And just in time, we have Shankara's Fine Line Moisturizer that is extra light and rich in antioxidants to give your skin that much needed glow and hydration. Infused with essential oils, this moisturiser also provides age-preventing antioxidant protection and natural UV protection. Priced at Rs 2,590.