Skincare is increasingly becoming about unique ingredients and interesting treatments. Lately, gold-infused skincare is gaining popularity for all the right reasons, and it's an indulgence that's truly beneficial to the skin.
Gold has always been a miracle anti-ageing ingredient – a quality that has held it in good stead over centuries. But with newer products hitting the market, its multiple benefits are once again in the spotlight.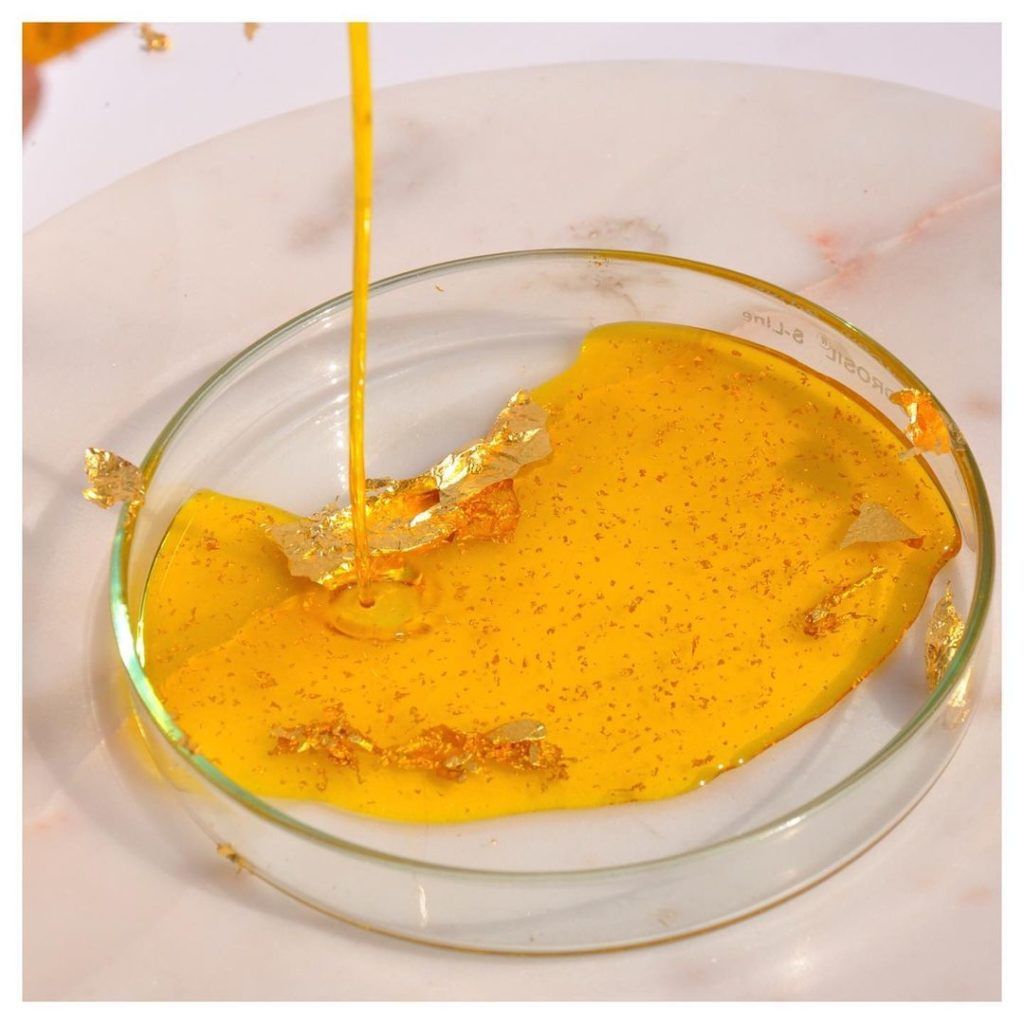 Gold comes with anti-inflammatory properties and that means that it is ideal for those dealing with sensitive, hyper pigmented, and acne-scarred skin. As far as ageing is concerned, gold also helps repair skin damage while adding radiance and glow with its intense light-reflecting colour. It improves skin elasticity, giving it a firming effect and combating environmental aggressors and daily pollutants. We picked out seven effective products that can pave the way for gold in your beauty closet this season.
RAS Luxury Oils Radiance Beauty Boosting Face Elixir with 24K gold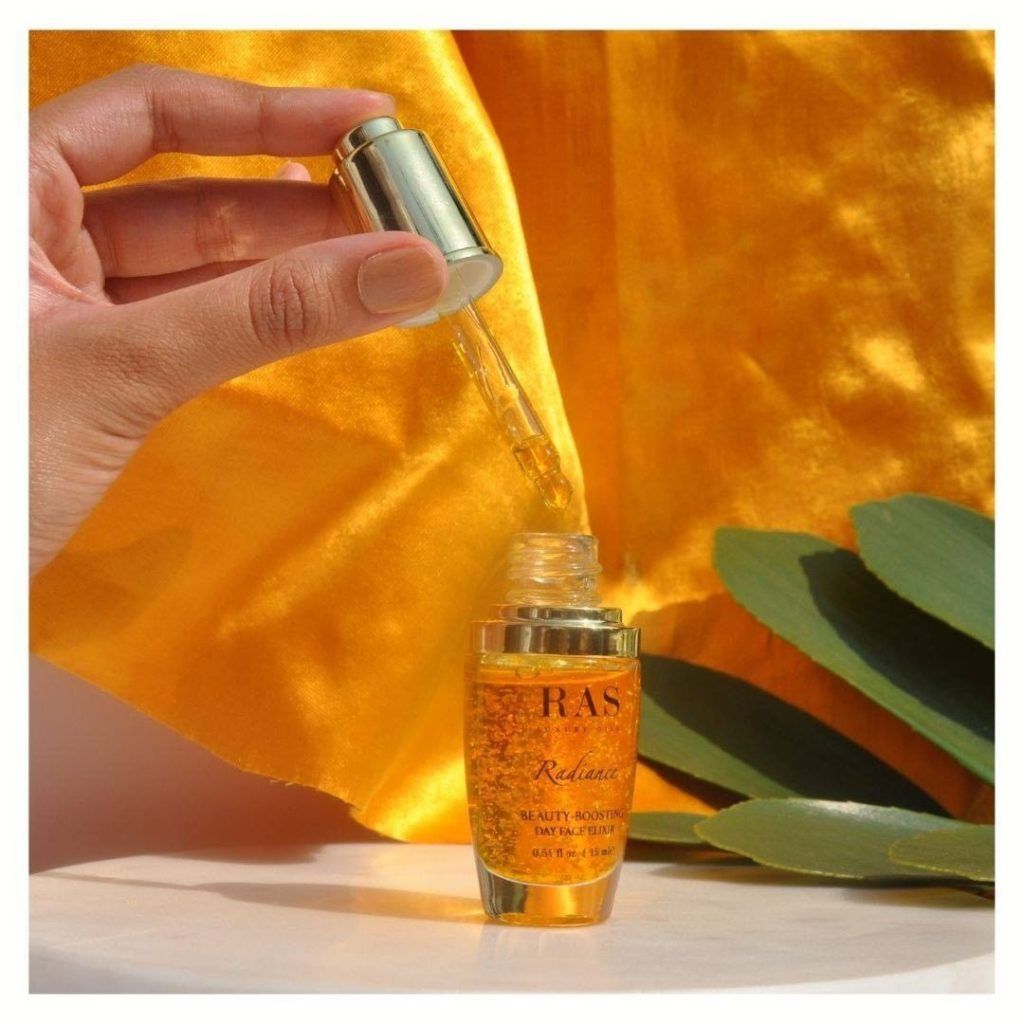 The star product that has been trending from the luxe facial oil label, RAS has been their limited edition Radiance Beauty Boosting Face Elixir with 24K gold. It's filled with antioxidants to strengthen skin's elasticity and firmness. It improves skin's circulation and decreases skin inflammation, while facilitating metabolism to help the skin cells self-produce and fight free radicals which means, fuss-free, happy skin. Its' also jam-packed with heavenly ingredients like saffron, turmeric, rosehip, hazelnut, sandalwood and squalene – a winner on all counts.
Available at RAS
Peter Thomas Roth 24k Gold Mask Known to be the gold standard in masking, the Peter Thomas Roth's 24K Gold Mask is your ultimate indulgence. The mask is very effective – firming, brightening, and smoothening the skin at once. An at-home facial with results of a luxe salon one sans the hefty price tag, the pure 24-karat gold promises a glow and also keeps skin hydrated by sealing moisture. The mask is also known to maintain collagen while lifting and tightening skin to combat cellular oxidation.
Available at Cult Beauty
Guerlain L'Or Radiance Concentrate With Pure Gold Guerlain l'Or makes for a great makeup base and comes sprinkled with 24-carat gold flakes. The popular product brings together ultra-reflective particles that comprise of a hydrating smoothing gel. It keeps the skin smooth, and adds a satiny finish to the face, so your makeup can sit perfectly on top. And the gold particles give your skin a glow under your foundation.
Available at nnnow/Sephora India
Tatcha Camellia Goldspun Lipbalm The balm is as exclusive as it can get with a gold leaf floating inside it. One swipe of the balm, and the gold leaf crushes into millions of sparkly flakes so you can apply it to your lips at once. This intensely shiny balm, rich in camellia oil, hydrates while making the lips shimmery and soft. Packed with antioxidants and essential fatty acids, this one's a unique product to have in your beauty wardrobe.
Available at Tatcha
Forest Essentials Advanced Soundarya Age Defying Facial Serum With 24K Gold Ayurveda and gold are a natural fit, given their natural healing benefits. The Forest Essentials Soundarya Serum is a one-of-a-kind serum that comes with a host of anti-ageing herbs and 24 Karat Gold Bhasma that helps lighten and brighten the skin. The bhasma is also known to heal skin pigmentation and acne scarring. Used as facial oil before a moisturiser, the serum makes sure the skin gets smooth and ready for the rest of the products to sink in.
Available at Forest Essentials
LR Wonder Company 24k Gold Face Cream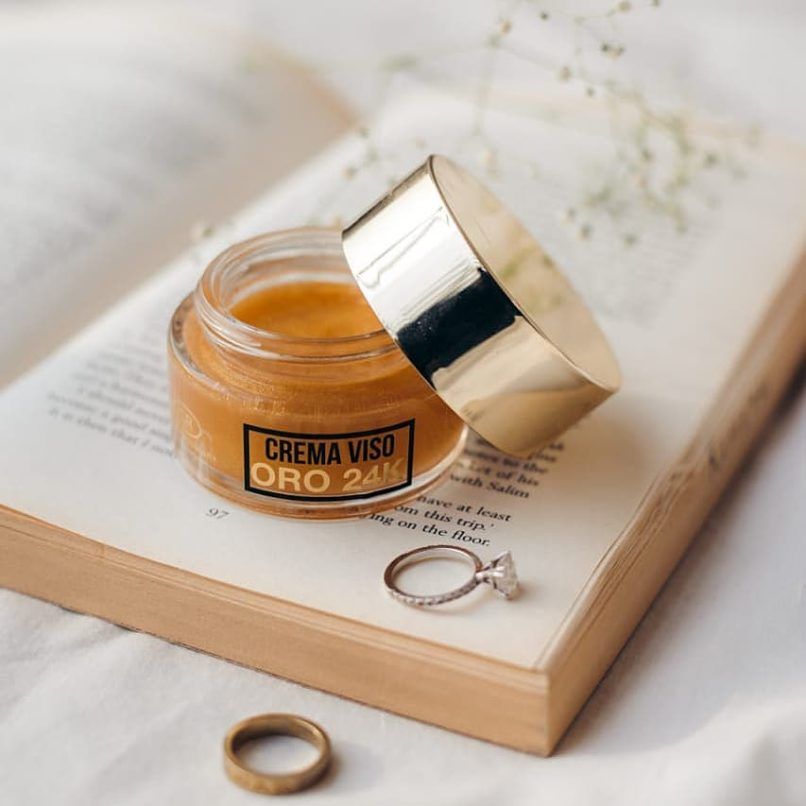 Comes with 24K Gold micro particles, Hyaluronic acid and Vitamin E, this super cream is known to stimulate production of collagen and elastin while giving you a stellar glow.
Available at LR Wonder Company
Pixi Beauty Gold Luminous Oil Beauty oils with gold – that's unique and absolutely interesting. This fortifying oil is infused with colloidal gold which means it's rich in vitamins and antioxidants and with one application gives you that smooth, nourished body.
Available at nnnow/Sephora India