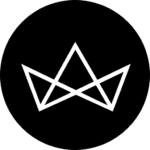 7 of the most exciting new beauty launches we (and the internet) can't get enough of
The only way one can keep up with the Kardashians is to scour Instagram for all the latest trends. But once in a while, ideas and great products slip through the cracks and with new releases every week, there's genuine fatigue. Since summer's here, here's a curated list of all the new beauty launches that hit the right spot for us.
Known for their stellar well-being products that are rich in natural and organic ingredients, L'Occitane hits the right notes with their new Divine Youth Oil, touted to be their biggest star after the Immortelle serum. What does this multi-usage face oil do? It helps fight against visible signs of ageing and gives you healthy, nourished skin. Plus, it's light, comes with an ultra silky texture, and gives you a non-oily finish.
Price: Rs 7,110
Just Herbs says the main motive behind formulating an Ayurvedic Micellar Water was to make the beauty routine of their customers as clean as they could, by cutting down chemical exposure via makeup. This they did by crowdsourcing feedback on their product, an effective makeup remover. Additionally, it also hydrates, tones, and soothes pollution-stressed skin.
Price: Rs 745
Rooted in Ayurveda and natural, sustainable ingredients that are as good for the hair as they are for the environment, Aveda has launched three new products – Cherry Almond, Shampure, and Rosemary Mint. Their micellar technology helps remove oil build-up leading to fewer hair washes (which means less water usage). The silicone-free Cherry Almond collection comes with a Softening Shampoo and Conditioner that leaves hair soft, shiny, and full of weightless bounce. The Rosemary Mint Purifying Shampoo and Weightless Conditioner duo uses white vinegar and micellar technology to gently cleanse, clarify, and condition the hair to deliver high shine and weightless body. Our personal favourite is the Shampure range that is formulated with Abyssinian oil, a natural silicone alternative that provides weightless nourishment and adds a natural lustre to all hair types.
Price: Rs 950 onwards
When it comes to Dermalogica, we know that the label uses no artificial fragrances and colours, so this sunscreen comes just in time. The genteel, non-pale formula creates an invisible shield with Green Tea  and Grape Seed extracts, ingredients that really protect the skin while adding a certain smoothness. Antioxidants like vitamin C and E help against skin-developing free radicals while offering maximum SPF 50 coverage. And yes, it's a non-chalky formula.
Price: Rs 3,700
Hands are possibly the most neglected part of our bodies, and Forest Essentials has given us an excellent hand serum and polisher that can help. This one-of-a-kind Dual Repair treatment with the Blood Orange Hand Serum and Hand Polisher gives one supple, smooth skin while keeping them nourished and extra soft.
Price: Hand Serum Blood Orange, Rs 1,295; Hand Polisher Blood Orange, Rs 875
This season, Bath & Body Works, our favourite indulgent buy, uses rose water blended with jasmine petals and creamy musk to bring you a fun fragrance. Alongside this, you can find some great buys from the Rose Fragrance Collection comprising of Rose Ultra Shea Body Cream (Rs 1,499) for 24 hours of moisture; Rose Super Smooth Body Lotion (Rs 1,099) for smooth and hydrated skin; a Rose Fine Fragrance Mist (Rs 1,299) for a lavish spritz; a Rose Shower Gel (Rs 1,199) for rich, bubbly lather bursting with fragrance, an Aromatherapy Rose and Vanilla Body Lotion, Body Wash and Body Cream (Rs 1,199 and Rs 1,299 respectively) with antioxidant-rich vitamin E and a special blend of essential oils and more.
For those on the go, this mini, daily moisturiser is all you need for multiple use. It adds illuminated glow in one supercharged soft cream and is filled with the goodness of shea butter, jojoba oil, and ceramides, which help restore your skin's moisture balance while taking care of dull, fatigued skin with vitamins, botanicals, Hyaluronic acid, and Teaoxi Golden Root. You can even use it as a tinted moisturiser. And the size is just perfect.
Price: Rs 1,450