Building a good beauty wardrobe is a mammoth task. With 2020 teaching us a few things about skincare, one needs to pay attention to ingredients, routines and specialised items and there, you can achieve the regime of your dreams. Work from home has given us the opportunity to reset and rejuvenate our skincare routines in a way that it serves all the right benchmarks we have set for our skin health. First, you have to find your skin type, then your problem area and then, find solutions and ingredients that meet your skin head-on. So we put together the ideal, simplistic skincare routine that can work for most women, give or take an LED treatment and an eye-cream addiction. Here's the basic skincare routine in 2021 for you to follow to get the results.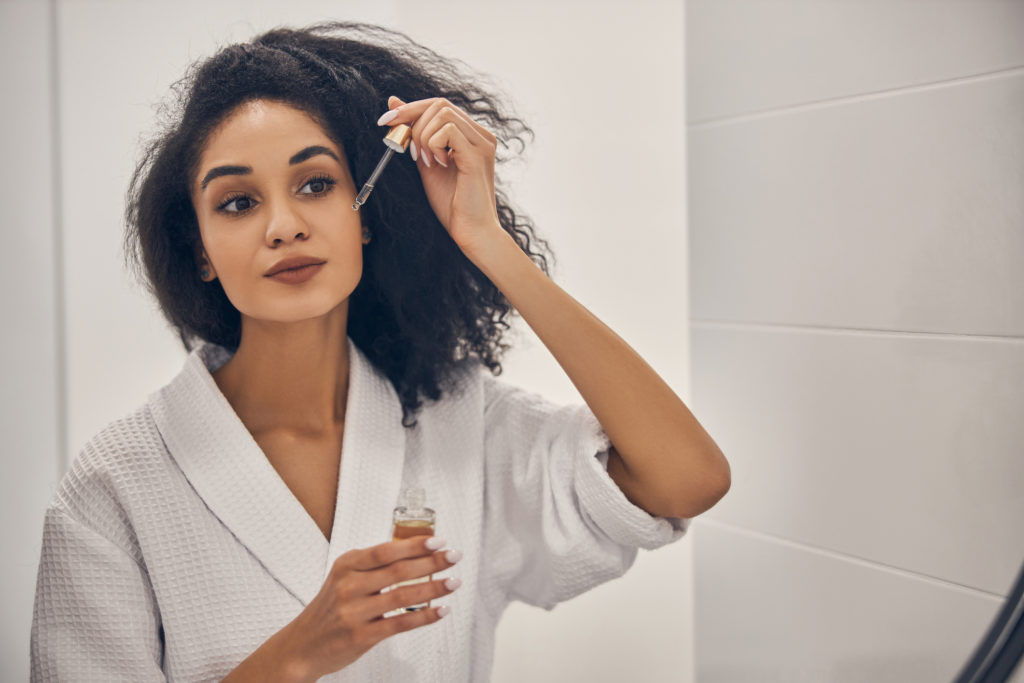 Find your skin type
There are basically five basic skin types and they are: normal, oily, dry, combination and sensitive. Everyone has a skin type or a mix of the two with oily and dry being the extremes.
How does one know what their skin type is? Just wash your face and you know it. Use a gentle, mild face wash for best results. Once you wash and pat it dry, you need to leave it for 20 to 30 minutes – just bare without any product on you. The result will determine your skin type. If it's rough and dry – you have dry skin. If it gets greasy in minutes, it's an oily skin-type. If it is soft and does nothing – you have normal skin. Some times, you come with dry skin with acne or oily skin with acne – that's understandable. But some might have an oily T-Zone and a dry face which means you have a combination skin type. You can also alternatively do a blotting test when you use blotting paper to determine your skin type. More oil on it, more drier or just a healthy normal barrier – the paper says it all.
Find your skin issue
Everyone, almost everyone has a skin issue that they are dealing with. It could be hyperpigmentation ( which is mostly an issue with Indian skin), hormonal acne, just plain acne, sun spots and sun damage, melasma, dullness and sensitivity. Whatever your underlying problem is, find a serum that tackles it. When we specially say serum, we mean that, most of the products in your line-up are usual and are chosen according to your skin type. So your serum is the only product in your routine that can take care of a specific problem because it is a targeted, specific issue. Some commonly used serums include: Vitamin C (Dullness and glow), Retinol ( anti-ageing), Hyaluronic Acid (hydration), Niacinamide (takes care of skin texture) and Alpha Arbutin (For acne scars and marks). It's all about researching on your skin issue to find a serum that best matches your problem.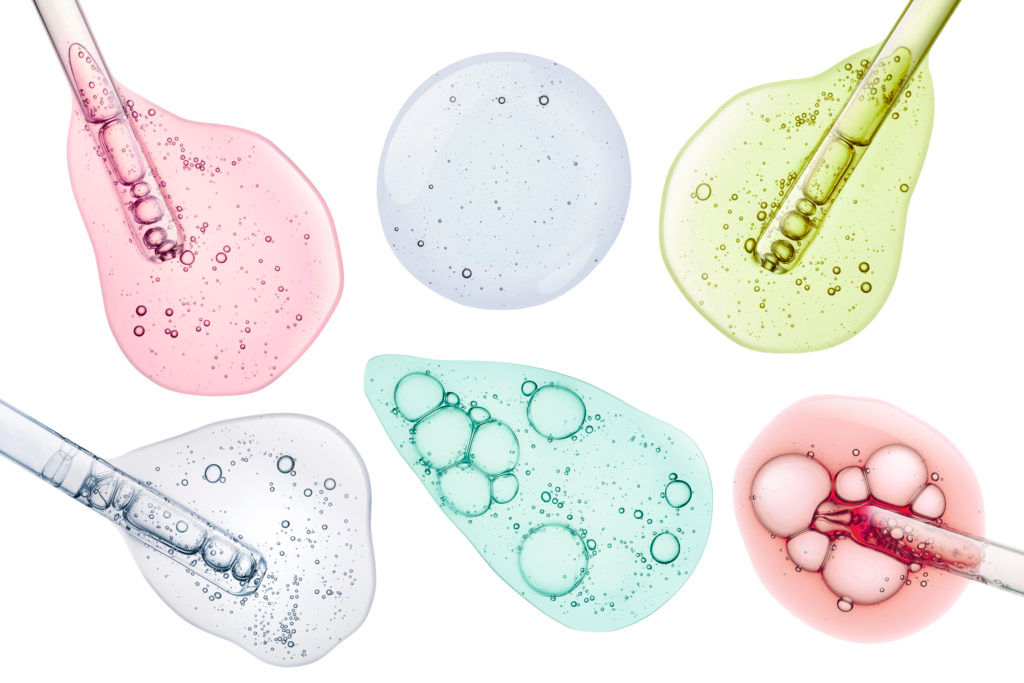 Look for ingredients that add value
There are so many new ingredients in the market that one can work with – from plant-based ones like Bakuchiol to Korean faves like Mugwort and Snail Mucin – it's about knowing which product works on which skin issue and you are set. For example, hemp or oats are great as ingredients, but you need to know which skin type / issue needs them so they can find their optimum efficacy in your routine.
Do your prep well: Double-Cleanse and wash
Prepping your skin is a process but you need to get your basics in. Find a face wash for your skin type. The basic rule: Dry skin goes for more milky, lotion-type face washes. Oily skin works well on gel ones and foamy ones. Normal skin types can go for either. Make sure you double-cleanse though – simply use an oil or a balm to remove grime and leftover makeup and finish it up with a hydrating face wash. Also part of your face prep is the exfoliation bit. Make sure you opt for a chemical exfoliator over a physical one and use it twice a week. Sheet masks and masks can be used twice a week too.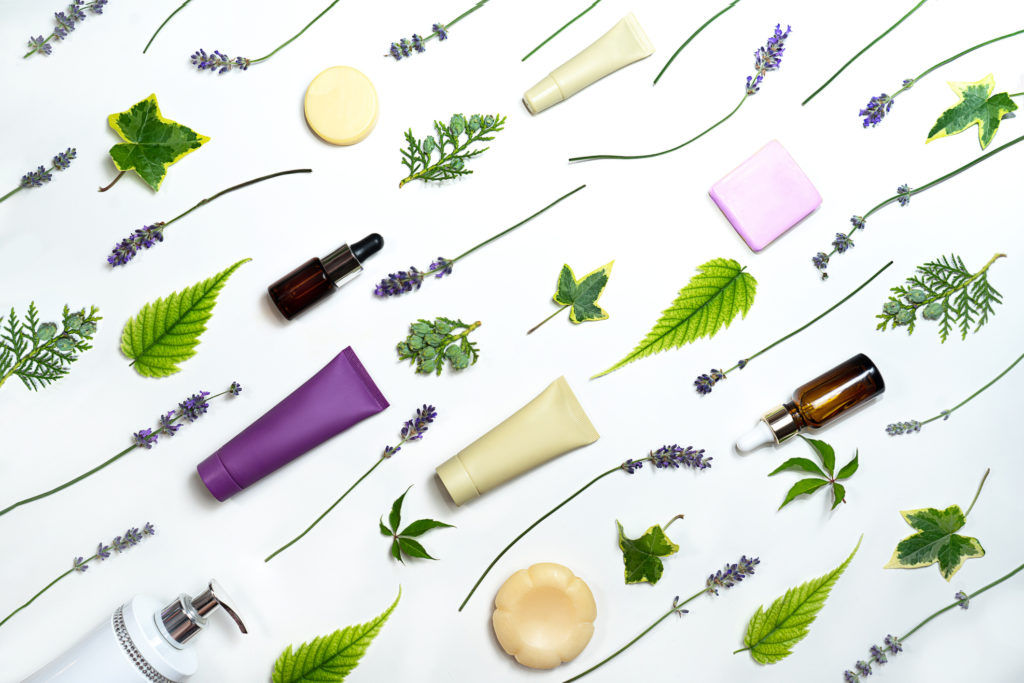 Start layering right
Know the layering process. Always remember: the thinnest to the heaviest or thickest is how one should work with their skincare routine. Start with a toner right after your wash, add in a specialised serum, then the moisturiser, then a sunscreen and then a facial oil. The oil is the thickest so it goes on last because nothing can penetrate the skin after that. This super simple layering routine will keep you happy and content if you follow it right. You can switch facial oils with sunscreens as a last step too, they both are heavy and depending on the oil you choose, you can make that switch.
Add in specialised products
When we say specialised products, we are talking about extra products that are added-in to make a greater difference to your skin. Not by any means, basics. So that's a luxury in itself. Unpopular opinion, we think an eye cream is one, spot treatments are another. While they don't add much to the entire skincare routine, they are simply used to enhance what you already have.
Go luxe and indulgent where you can
Skincare need not only be basic, it can be indulgent and how does one go about making it more fun? Go luxe with a few products. A lip balm or a hydrating mist can be indulgent products, try a great body wash, candles, a good soap, that beautiful lip exfoliator – whatever floats your boat.
Know where to splurge and to save
Knowing where to splurge and where to save is about looking at efficacy. A serum is a splurge – since it's concentrated, make sure you indulge in it. A moisturiser on the other hand is just for protecting your barrier, you can go easy on it. While a toner is just for hydrating, an exfoliator can determine the right clean-up of your skin, so splurge on that. A facial oil is a splurge since it gives you skin health depending on which oil you choose while a sunscreen is basic.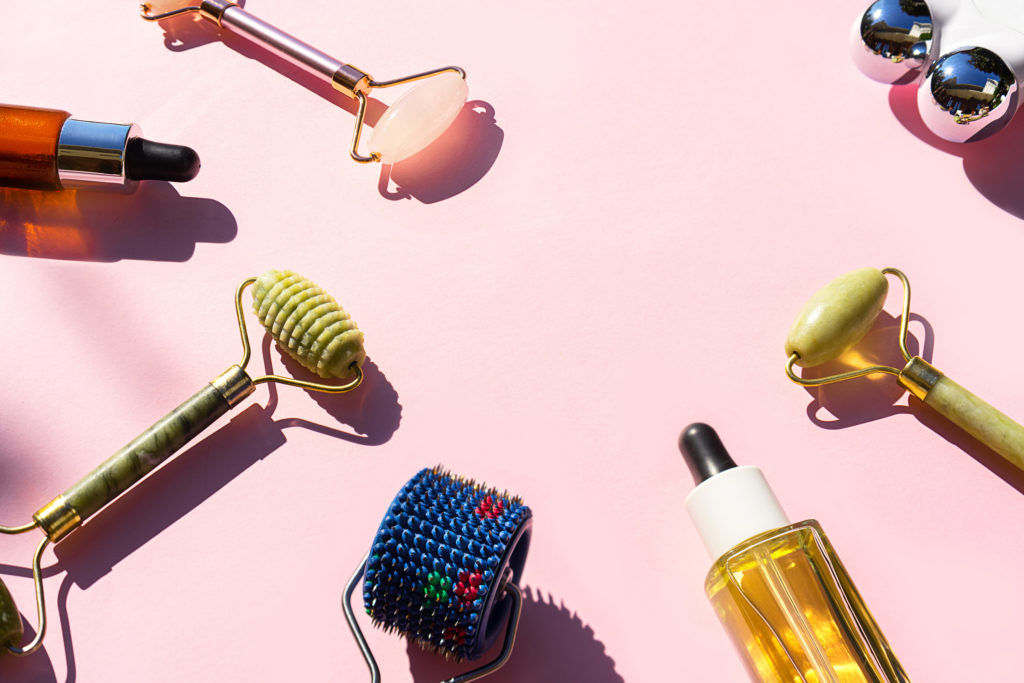 Invest in one facial tool
2020 was the year, face tools have become an important part of our skincare regimes. Gua Sha, derma roller, Jade facial roller, ice globes and whatnot. Pick one routine and stick to it and watch your skin glow.
Stay consistent
And above all, stay consistent with your routine because it determines whether the products you chose work for you or you need to switch up according to the weather, your skin's changing needs or a good, cult product is now available in the market.