Alpha-H has finally landed in India. And we're delighted because lately, Australian skincare brands have been trending on Instagram and we're really curious about what they have to offer.
Whether it's Sukin, the budget beauty label drawing attention on Nykaa to Sand & Sky, Lanolips and Frank Body, that are being shipped down with massive courier charges and customs, A-beauty as the phenom is smartly labelled is entering Indian beauty wardrobes in a big way. Now, we hear cult label for acids, Alpha-H has made its way into the country through Sephora India. Enough to get us excited about taking exfoliation a little more seriously.  
Alpha-H, Australia's most popular label prides itself on two things: science and nature. And the cocktail of good skincare begins there, with each ingredient that goes into each bottle. The one thing that grabs your attention with the label is it's disregard for anything ostentatious – one look at the minimal packaging and you know it's clinical, true-to-its-roots and minimal in it's approach. And mostly, it's unisex path to branding is quite interesting beacuse these products are for both men and women and Alpha-H is not shouting from the rooftops to tell you so. 
The USP of this cosmeceutical brand lies in its ingredients and the accompanying, purity certification. At their Gold Coast headquarters, everything from the raw ingredients to the finished product is a testament to their guidelines of safety, quality, purity, potency and effectiveness. The certification comes from Cosmetics Good Manufacturing Practices International Standards (GMP) and that alludes to the fact that it's a quality-oriented skincare label. 
Apart from that, the label aims to remove the riff-raff such as chemical fragrances and colours while using high percentages of active, ethically-sourced ingredients to ensure that your skin is well taken care of.  Each of these products adjust the pH while helping stimulate activity at a deeper layer of the epidermis, the place where new cells and collagen fibres are created. Currently, there are nine products available including their star Liquid Gold alongside even a Vitamin C and an Eye Complex.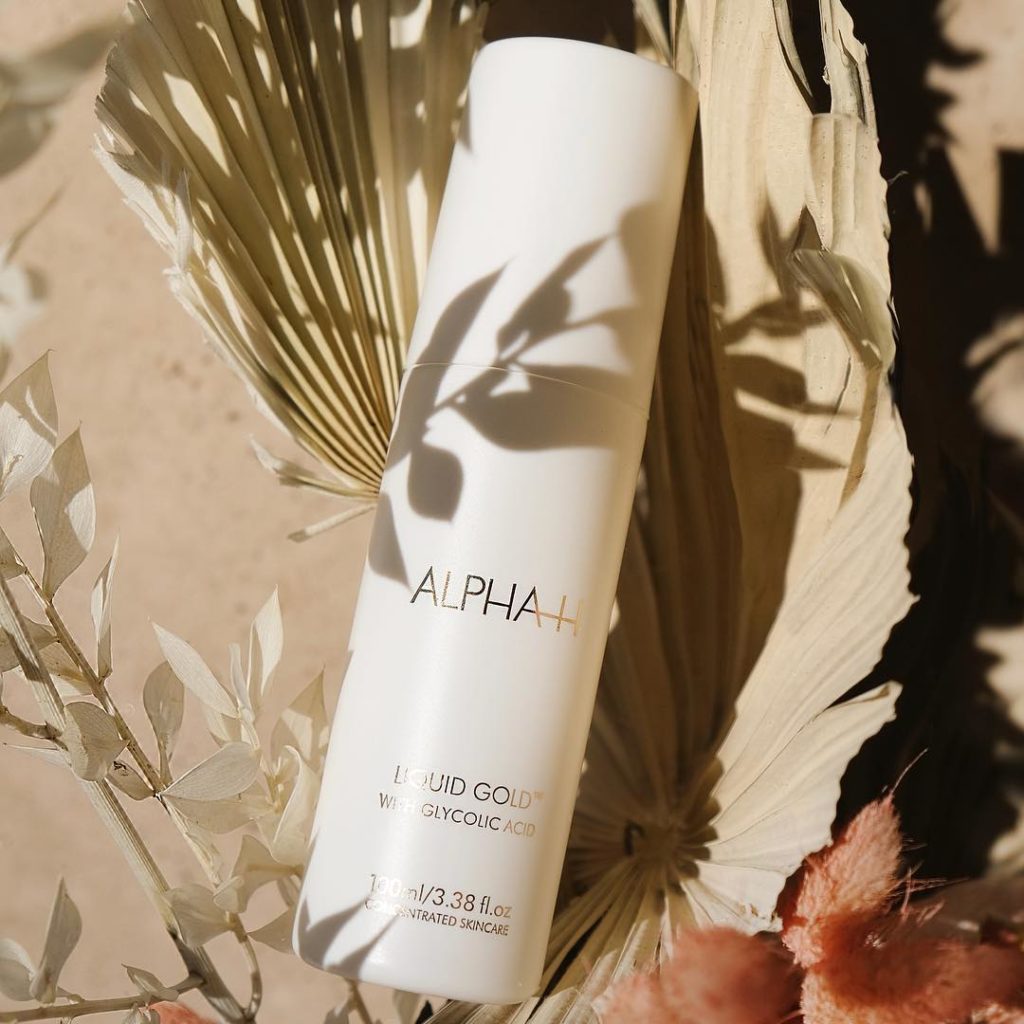 The star of this label is obviously the much touted Alpha-H Liquid Gold (Rs 4,350), a potent night-time treatment that comes with 5% glycolic acid. As you know, glycolic acid is known to brighten and effectively exfoliate skin to promote cell turnover and is a great toner of sorts. It has been popular all over the world as a good facial in a bottle and we at Rs 4,350, it's already a bit steep for us here.  But with two 100-milliliter bottles sold every minute of every day, this has to balance out somehow. They call it a skin workout and we cannot wait to try it out. 
The Alpha-H Micro Cleanse Scrub (Rs 3,600) is another well-known product from the roster, an exfoliant that's great for sensitive skin with the inclusion of macadamia nut oil, peppermint oil and cucumber extract, all of them alongside glycolic acid help renew your skin, the texture and add a plumping effect. 
The Clear Skin Daily Moisturiser (Rs 2,900) is another staple with Alpha-H, it's lightweight, hydrating and sinks into the skin right after that massive exfoliation your skin goes through with the Liquid Gold counterpart. Renewing skin, minimising pores and adding a fresh effect. It comes with 10% Glycolic Acid, soothing Aloe Vera and a bit of Eucalyptus and Tea Tree that add a tingle and work at keeping your skin plump and smooth.