Skincare routines are all about choosing the right products and maintaining consistency – when you got that going, that means you have created for yourself an optimal skin regime. While day routines are fairly simple with the CTM (Cleanse-Tone-Moisturise), with all the stress and uncertainty and some of us experiencing insomnia, night routines must be customised and optimised to self-care. That's why, along with your night creams and toners, we also need to add one more layer to our lives – the quintessential sleeping mask.
Sleeping masks are not new, they are seen as an occasional party for your skin or a lazy girl's option to looking good the next day. Now, with the pandemic still around us and skincare becoming self-care, sleeping masks are now about delivering the right amount of pampering, easing your skin into a non-stress zone and waking up to beautiful skin. Beauty sleep got a new meaning now.
What are sleeping masks?
Sleeping masks are the last layer of your night time skincare routine. They are used to give solace to tired skin and work during the night so skin can repair and relax. They are packed with actives and will be taking care of your specific skin issues – whether it's hyperpigmentation, stress, dullness or uneven skin tone.
Are sleeping masks the same as night creams?
Do not mistake sleeping masks for moisturisers or night creams – they address a specific problem and are responsible for giving your skin hydration and lift. They help seal and optimise your serums, creams and more as well as give your skin that much-needed boost. If you are looking at a glow, a sleeping mask will be your best over-night bet. The theory is that the actives in a sleeping mask get slowly released through the night and seep into the skin, it's a longer but more profound process and you wake up with brighter, plumped skin.
Can sleeping masks be used everyday?
Not really, these are potent formulations taking care of a multitude of issues so stick to 2-3 times a week depending on it's ingredients and the strength of the formulations.
Do you need to wash off a sleeping mask?
A sleeping mask can be worn overnight without a worry – they need not be washed off.
How to layer your sleeping mask?
After your double-cleanse, serum routine, move onto a sleeping mask instead of a night cream. They say, a good 30 minutes before bedtime allows for it to sink in and not mess with your pillow covers.
The best Sleeping Masks in the market for 2021
Rovectin Cica Care Sleeping Pack, Rs 2,999
It contains the star ingredient Centella Asiatica and helps with blemishes, scars and uneven skin tone – Rovectin is known for it's effective formulations and this mask is perfect for barrier repair too.
Available at Skinbae
Laneige Water Sleeping Mask, Rs 1,850
Armed with the unique Sleep Tox technology, it revitalises tired skin and keeps skin hydrated and supple. It's a light gel formula and it's the most popular sleep mask around. Other noteworthy ones from the same family are: Cica Sleep Mask and the Lavender Sleep Mask.
Available at Maccaron.in
Enn's Closet Dream, Rs 750
The newest launch this month, this new sleeping mask from Enn's Closet contains a power full ingredient, Blue Tansy Oil that is known for it's rich antioxidant, anti-inflammatory and acne-clearing properties. Plus, it has a pure aloe vera gel base which is so soothing and comforting.
Available at Enn's Closet
Innisfree Brightening Pore Sleeping Mask, Rs 1,600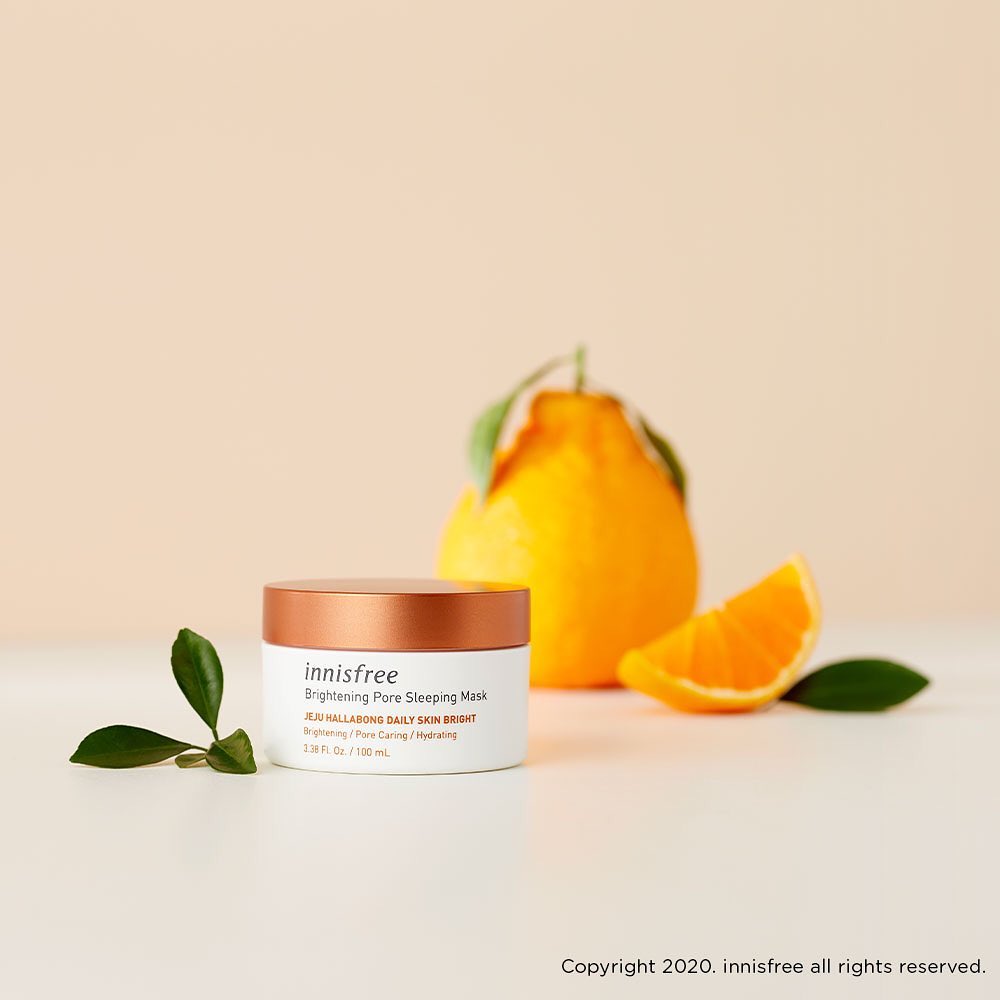 Daily brightening sleeping mask is all about the glow and instant glow at that. It forms moisture barrier throughout the night and gives your skin that much-needed hydration, brightening skin without stickiness.
Available at Nykaa
Shiseido Waso Beauty Sleeping Mask, Rs 3,200
The fact that this mask contains yuzu is an interesting idea, it refreshes the skin and gives it a boost of moisture – it helps plump up dull, dehydrated skin.
Available at nnnow/Sephora India
Belif Skin Regeneration Sleeping Mask, Rs 1,640
The First aid overnight skin regeneration sleeping mask is packed with Napier's original formula that helps target specific skin concerns and provide intensive care and let's not forget the hydration it provides.
Available at Maccaron.in
L'Occitane's Immortelle Precious Overnight Mask, Rs 5,800
Perfect for dull, lifeless, tired and stressed out skin and one that is facing environmental aggressors such as pollution and UV lights on a daily basis, this mask gives you youthful skin as it contains Immortelle Essential Oil that helps fight the visible signs of ageing alongside Immortelle Super Aqueous Extract that helps skin's resistance against the effects of environmental aggressors such as blue light and loads of hyaluronic acid.
Available at Nykaa
Best Budget Buy: Nykaa Skin Secrets Tea Tree & Aloe Vera Sleeping Mask, Rs 175
Nykaa has finally entered the market with sleeping masks and they are a hoot with the price-point being wallet0-friendly and the ingredients being so varied. There  is the Tea Tree and Aloe Vera version that is great for soothing acne-prone skin, Vit C and Rice Water for glow, Seawarer & Snail Essence for hydration and Retinol and Hyaluronic Acid for anti-ageing benefits.
Available at Nykaa
Dot & Key Skin Plumping Moisture Infusion Water Sleeping Mask, Rs 795
Filled with hyaluronic acid, this plumping mask hydrates your skin overnight getting rid of all tiredness and stress. Ita also contains cucumber and chamomile to soothe the skin.
Available at Dot & Key
Espa Overnight Hydration Therapy, Rs 4,930
Cult product on all counts, this overnight mask is all about the hydration, it also helps reinforce the skin's natural barrier while star ingredients like Cedarwood, Ylang Ylang and Lavandin Essential Oils help calm your mind and skin.
Available at Espa India
Notable mentions include: Mamaearth Vitamin C Sleeping Mask For Skin Illumination, Rs 599; Dr. Sheth's Haldi & Hyaluronic Acid Sleeping Mask, Rs 850 and Neutrogena Hydro Boost 3D Sleeping Mask, Rs 1,100