When we first met Khushnaz Ashdin Turner a.k.a Kat Diaries, we couldn't believe how she juggles being a mom of two, an entrepreneur, and an influencer all in a day. To top it off, the lady is also a popular digital content creator with a great fan following, with women asking her for inputs and advice on fashion, beauty, travel, and lifestyle. Her Instagram pictures are a dream, her IGTV videos have amassed a big following, and her fashion shoots are all about showcasing her personality beautifully.
A chat with her and she will convince you to try a wellness and fitness challenge – she herself follows a good skincare and fitness routine without breaking a sweat. A businesswoman in her own right, Turner perfectly balances her influencer career and home. The 40-year-old also credits her youthful skin to following a dermatologist's advice early in life and a strict regimen.
Here's a look at her extensive beauty routine and her valuable advice.
What's your idea of beauty? Is there a definition you live by?
Beauty is what you make others feel. If you are kind and compassionate – that to me is real beauty.
What is your daily skincare regime in the AM?
I cleanse my face in the morning with my trusted Bioderma Micellar Water. The first thing one should do is to remove the debris and grime from makeup from last night, and Bioderma helps me do that. After that, I use my SK II Essence, which I love. The way one should use an essence is easy, just put it on your hands and pat it into your face, gently. I move onto my Estee Lauder serum, the Advanced Night Repair Serum has been working wonders on my skin, and I have been using it for years. I use it not only at night but in the morning too. This is followed by my Vitamin C serum. Currently, obsessed with the Drunk Elephant Vitamin C Firma Day Serum, and this is followed by a hydrating gel cream like the Clinique Moisture Surge. I top that up with an SPF from Coola India.
I also use eye cream regularly. The Sunday Riley Auto Correct Eye cream worked very well for me along with the Bobbi Brown Extra Eye Cream. If I am wearing makeup, I also use the Bobbi Brown Vitamin Enriched Face Base, which is a great moisturiser as well as a primer. I use the M.A.C cosmetics lip conditioner to soothe dry lips before I apply lipstick. All of the products are non-greasy, light and I love the way they make my skin feel.
What about your skincare routine at night – is there one you regularly follow?
Yes, I do follow a strict nighttime routine for my skin. I start off with the Bioderma Micellar Water again and remove all makeup. I go in with my trusted Foreo to cleanse my skin thoroughly with my favourite Kiehls Calendula Deep Cleansing Face Wash. I use a good chemical exfoliator and toner to further cleanse, and that means using my favourite Pixi Glow Tonic – it's great and makes my skin look like a million bucks in minutes. 
After that, I follow it up with an Estee Lauder Advanced Night Repair Serum and the eye cream – with have been a staple with me for years. I also alternate with the Kiehls Clearly Corrective Dark Spots Serum some days – it really clears my skin and makes sure it's hydrated. I regularly use retinol these days so it's the Drunk Elephant A- Passioni Retinol Cream that has been doing wonders for my skin these days. I have been using it every alternate day for the last 6 months. Post your 40s, do try to incorporate Retinol into your skincare routine – it can really make a difference. 
Sometimes, I also use a thick moisturiser, the Glam Glow Good in Bed has been wonderful for me. I seal all of it in with the L'Occitane Youth Oil, it makes my skin glow – I use it on the face and on my lips. I also once in a while use a Goop Glow Overnight Mask – I rub it on my skin and wake up and wash it off and my skin is well-hydrated and glowing. I also love the Clinique Moisture Surge lip mask to deep-condition my lips. Filorga Time Filler moisturiser is another gem I have been using on certain nights these days.
What's the one beauty mantra you believe in?
Everything starts with a good cleanse. Deep cleansing is very important to me. I use many products that make my skin clean in minutes. The Clinique Take the Day Off is a wonderful balm-to-oil remover. Another product I recco is the Bobbi Brown Soothing Cleansing Oil and the Makeup Melter Cleanser – both are great.
What kind of skin do you have and what extra care does it need?
I have extremely dry skin, slightly sensitive, so it's imperative that I completely keep my skin hydrated and moisturised at all times. In my 20s and 30s, I haven't taken care of my skin as I do in my 40s and it's a strict, regimented skincare routine so am happy.
Supplements you are taking for good skin and hair?
I definitely take my Vitamin C with zinc and E. I also make sure my daily intake of Omega 3 Fatty Acids. Every time I travel to Europe I bring in my supplements from there. I consult my dermatologist on these before buying them and so should you.
Do you try any spot treatments or specialised products for your skin?
I do sometimes break out and to tackle it, I use the Clinique Skin Clearing Gel or the Dr Belmur's Clarifying Spot Patches, they are fabulous and a lifesaver.
What is your makeup box filled with – talk us through some of the stars?
Foundation: MAC Cosmetics Studio Fix; Bobbi Brown foundation in the shade Natural; Estee Lauder Double Wear foundation in Rattan.
Primer: Anything from Smashbox India and also the Bobbi Brown Vitamin Enriched Face Cream. I also use the MAC Cosmetics Strobe Cream. I also love the MAC Cosmetics Prep + Prime.
Colour Corrector: Bobbi Brown Corrector in Peach Bisque 
Concealer: MAC Studio Fix 24-hours in shade NC 20; Tarte concealer in Light medium
Eyes: Pixi eye shadow palette in the shade Natural Beauty; Dior eyeliner in black; Maybelline Colossal and Smashbox Super Fan Mascara; Sephora White liner Pencil
Lipliner: MAC Cosmetics lipliner in Soar and Huda Lip pencil in Bombshell
Blush: Nars blush in Torrid and Orgasm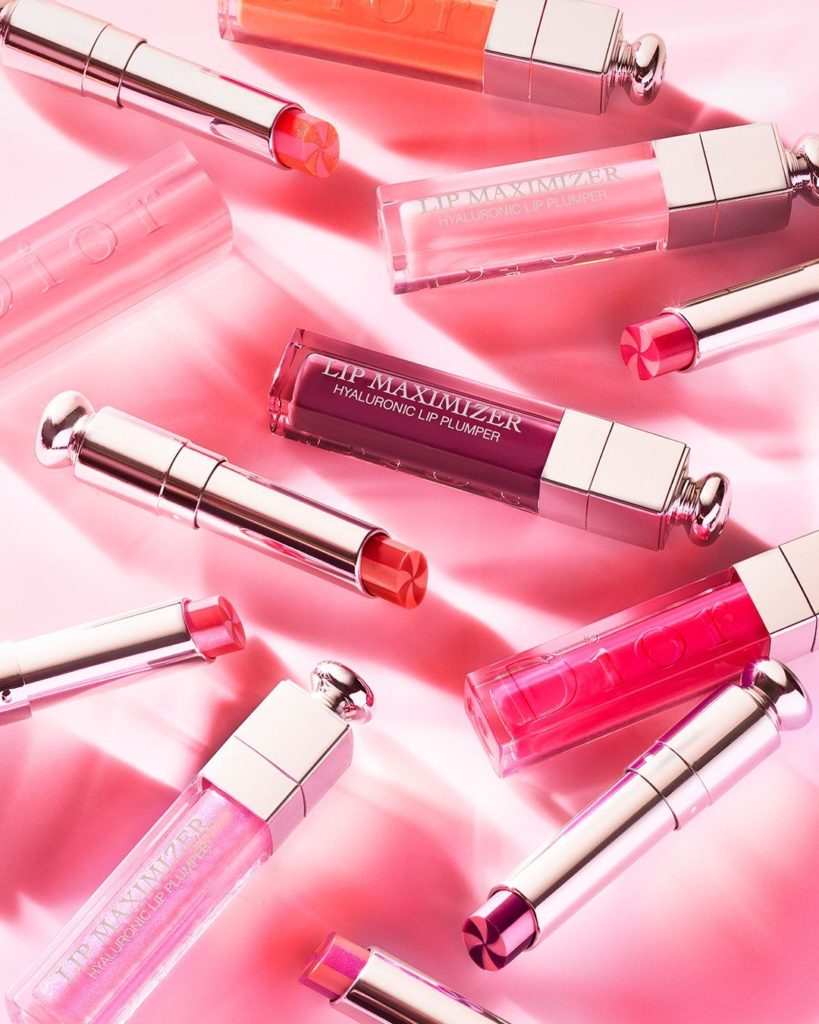 Bronzer: Estée Lauder Bronze Goddess
Highlighter: Benefit Cosmetics Highlighter in Girl Meets Pearl, the Anastasia glow palette and Guerlain Meteorites Light Revealing Pearls Of Powder
Lipsticks: what are your favourite shades? Pixi red lipstick in the shade Caliente Coral; Charlotte Tilbury's Pillow Talk. I also love the Dior lip maximiser. I also love the MAC shades: Mehr and Twig.
What about your wellness routine – is there a process you follow?
A while back, I have embarked on my fitness journey with Sohfit. I love their workout and not just that, they also help me feel clean from within. Because it's all about eating organic, natural, healthy fare. No sugar, no processed foods – makes me feel good from the inside.
What are the pampering sheet masks / facial masks you use?
I have been masking from my twenties while consulting with my dermat, Dr Dinyar Boxwala, a well-known dermatologist in Mumbai. I mask once a week and I use some of my favourite products: Caudelie ( The Glycolic Peel), Pixi (Fortifeye) and GlamGlow Youth Mud and Flash Mud. I even love Nykaa's Go For Glow masks that are also affordable and easy to use.
Haircare routine you follow?
I use great shampoos, always a good conditioner after washing and occasionally, a serum that sets my hair right. Before my wash, I use the Moroccan Oil with my Olaplex 3 – it rejuvenates and hydrates my hair. I blow-dry my hair after every wash so I am careful about how many products I use on my hair. I regularly use a hair mask at a salon once a month.
Travel products you love and carry?
I follow the same extensive skincare routine I follow at home, during my long haul flights. I might add in a good Jet-lag mask that I use right before I get off the flight. Here's my essential flight routine – it's lengthy but works for me.
Nail must-haves?
I get acrylic gel nails and go for my refills every 20 days. And during the lockdown, I've put together ways to remove acrylic nails at home.
What is your most extravagant purchase in beauty?
La Mer Serum is a highly expensive serum, and I have always wanted to try it out. I will be buying it this year.
Who is your facialist – any regular facials you get done?
I am loving all the facials at Issac Luxe with Dr.Geetika – the Oxy Facials, the Intravenous Vita Glow and the latest Korean facials were amazing. The Korean facial gave me glass-like, hydrated skin. This is how I take extra care of my skin because I use makeup and go out for my shoots all day.
All images: Kat Diaries / Instagram