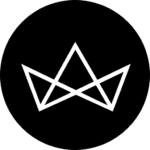 Asia's top model and actress Elena Fernandes on her skincare and makeup obsessions
If skin health and wellness are the parameters of a successful beauty relationship, Elena Fernandes has just won top spot. The half Indian and half South American model (her father from Goa and mother from Peru) lives it up in London where she was born and raised but visits India often and has worked in Bollywood films like Kapoor and Sons, Badla and Cheat India. Elena has also been featured in internationally renowned magazines such as FHM, Vogue, GQ, and Harper's Bazaar and has been in campaigns for reputed labels like River Island, Adidas and FILA. And not just that, Elena has also walked the red carpet for the prestigious and exclusive British Fashion Awards alongside Editor-in-Chief of US Vogue Anna Wintour.  She is currently the face of several British brands and has been filming a new series for Sony in India. Among many things, one notices that Elena is blessed with clear, flawless skin and her makeup and skincare routine seems to be minimal but effective. So we asked her about her extensive beauty regimes and her favourite holy grail beauty buys.
What's your idea of beauty? Is there a definition you live by?
I think beauty is self-confidence and happiness. Only when you're truly happy with you does that truly shine on your face.
What is your daily skincare regime in the AM?
The key is to always exfoliate. I use the Body Scrub Gloves from Body Shop alongside an exfoliant from Orlane Gommage Double Grains. The exfoliant is light on your skin and really makes it glow. I mix and match my moisturisers as using the same one regularly means your skin gets used to it and the results become ineffective. My range of moisturisers include the Murad Water Gel, Dead Sea Crystal Osmoter by AHAVA and Thalgo Fluide Lumiere Lissant.
What kind of skin do you have and what extra care does it need?
I have normal skin and the key is just to keep it simple. I exfoliate, moisturise, curl my lashes and make sure my eyebrows are trimmed.
How do you wash your face – is there a special process you follow?
If I've had a shoot, I first wash my face with water, and then I exfoliate with Orlane Gommage Double Grains to get any remaining debris off my skin. Also you should never rub dry your face I always pat it dry.
Do you try any spot treatments or specialised products for your skin?
I don't really get spots but when I do my go-to fix is the Murad Blemish Control Rapid Relief Spot Treatment. It dries out the spot and is gone in under 24-hours. The only thing one should be cautious is to not pick on the spots as that can end up scarring your skin.
Do you top up your skincare along the day?
Sometimes I will use a mist spray – either the Eau Thermale Avene or Thalgo Eveil a La Mer Reviving Marine Mist just to refresh my skin.
Let us move onto makeup? Are there any staples you love?
I absolutely love the highlighter by Orlane called Stick Embellisseur Eclat De Teint. To emphasise my cheekbones I love the wand highlighters from Charlotte Tilbury. I also use the Charlotte Tillbury Beach Stick Las Salinas and Ibiza for a pinky blush.
What are the essentials in makeup you cannot do without?
There are a few products I will never leave home without. The Orlane Stick Embellisseur Eclat De Teint, the Brow This Way from Rimmel London, M.A.C Cosmetics Lip Conditioner and Maybelline Colossal Volume Express Mascara.
What is your makeup box filled with – talk us through some of the stars?
There are a few products I love in my makeup box. The ones that I use the most are the Orlane Highlighter and Charlotte Tillbury Blushes and Highlighters alongside the M.A.C Lip Conditioner. The other stars in the box are the M.A.C Fast Response Eye Cream and the Orlane BB Fond De Teint Fluide Ensoleille SPF 30 bronzer.
Lipsticks: what are your favourite shades?
I love keeping it nude and simple with a lip balm. For a dash of colour I just use my highlighters.
What is your PM Skincare routine like?
I exfoliate and then I apply a night cream from Marks and Spencer called Formula Absolute that sinks into my skin to help rejuvenate as I sleep.
What about your wellness routine – is there a process you follow?
Happiness and enjoying food and life. This reflects on your skin. I don't drink, smoke or do drugs but that's more out of choice not because I want to feel good. It just doesn't appeal to me. I've never liked fizzy drinks or sweets and I feel that healthy living does reflect on your skin, body and mind.
What are the pampering sheet masks and indulgences you follow?
I use the Murad Hydro Glow Aqua Peel every ten days just to give my skin an added glow otherwise I just exfoliate and moisturise.
Hair-care regime you follow?
My hair is naturally curly so when I'm not shooting I keep my hair conditioned and tied in a bun, so that it can rest. I use Moroccan Oil as it keeps my hair refreshed and curly as well as nourished.
What do you carry in your handbag?
Cat food (as I feed the strays), a hand sanitiser, an eyebrow brush and a moisturiser.
Any beauty DIYs you follow?
Cucumbers always refresh my eyes so I keep a few slices on my eyes.
An "extra" product you have in your kitty that everyone must try?
A facial serum called Dead Sea Crystal Osmoter by AHAVA that I received during New York fashion week. It literally makes any fine lines disappear. It's my secret beauty product. Only a minimal amount is required and it's magic on the skin.
Travel products you love and carry?
I always carry my Orlane products and Moroccan oil along with me. I continually mix and match my products. For example, I use my Orlane highlighters as lip colours.
Follow Elena for more beauty updates here.