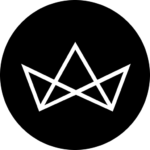 Beauty & wellness: Your daily dose of self-care courtesy our favourite celebrities
Quarantine has not been easy on anyone. Least of all our beloved celebrities who are just as stuck at home like us, doing the same things as us. Talk bout biding time cooking, baking cakes, watching reruns of Friends, and Netflix-ing away. And if there's one thread that connects all of us, it's self-care and our beauty and wellness rituals. Each personalised to our own needs that are keeping us sane and happy in these tough times. We put together celebrity self-care rituals to get you inspired in lockdown. It's time for some face masks, yoga and guided meditation, people.
Deepika Padukone's ReFa roller massage
Face tools are becoming popular around the world now, as is DIY skincare and using actives. And the gold standard for these jade rollers and Gua Sha tools is the big boss, the ReFa roller from Japan that has a solar panel that converts light into low-level micro-currents. That means, your skin will appear firmer and toner. No wonder, it's on our must-buy list now.
Disha Patani's dance routine
View this post on Instagram
Everyone in showbiz knows how passionate Disha is about her dancing, and the girl can groove. During lockdown, Disha has used some skills to dance her way into Tik Tok, and honestly, we think it's happy therapy.
Pooja Hegde's Yoga Routine
View this post on Instagram
Yoga will obviously feature a lot in Indian self-care, and that means that every asana is an ode to peace and stress-free living. And Pooja Hegde keeps her balance with this fitness form.
Sobhita Dhulipala's meditation and yoga
View this post on Instagram
Yoga, when coupled with meditation, is a path many are exploring, and Netflix star Sobhita is no less. She's managed to stay in shape and cope with anxiety and stress with meditation too.
Radhika Apte's go-to-skincare
View this post on Instagram
Of course, Radhika Apte is in London and by the looks of it, has taken her endorsement seriously. The stunning star is the brand ambassador for Clinique, and she talks of Moisture Surge to be her best moisturiser purchase. We do love that unique product, and we hope her skincare routine keeps her going in these times.
Kareena Kapoor's masking situation
View this post on Instagram
That peaches and cream skin is not easy to come by, and no one has dibs on it except Kareena Kapoor Khan. Her beautiful, flawless skin is here to remind you that self-care is all about mud masks. Ubtans, multani Mattis and clay masks – you pick.
Mrunal Thakur's no makeup routine
View this post on Instagram

We love how Mrunal has managed to give us advice on keeping our skin fresh and free of makeup to give it a much-needed breather in these tough times.
Katrina Kaif's workout plan
View this post on Instagram
When everyone else is giving you advice, Katrina went ahead and put up her whole workout plan on Instagram. A complete workout by Yasmin Karachiwala – now that's a treat and we need some cardio.
Sonakshi Sinha's healthy mind, healthy body yoga
View this post on Instagram
Once again, we realise how important yoga is to the filmy ladies, and Sonakshi Sinha has made sure her yoga routine is simple and easy and keeps her mind stress-free.
Samantha Ruth Prabhu's mindful meditation
We've always seen Samantha spreading a calm exterior, constantly giving out positive vibes. And armed with a Jo Malone London candle, she begins her 48-day Isha Kriya journey, and there's a link in her bio if you want to join in on this free guided meditation.