The best skincare tips for Indian skin, according to dermatologists from all over the country.
Mumbai has its dreaded humidity, Bengaluru its pleasant evenings, and Delhi and Chennai their searingly hot summers. Skincare-wise, this means different regimes for people in different cities, further tweaked based on changing environments. It's a situation that hasn't changed even has most people stay in / work from home. Many are experiencing a mild flare-up of acne, eczema, hives, and even sun damage. So, we asked some of our favourite dermatologists across the country to give us their best skincare tips for Indian skin, to keep our self-care routine going seamlessly. 
1. If you have oily skin, do opt for a face wash that contains salicylic acid (BHA). And make sure to apply a light moisturiser on your damp face to lock moisture in.  
2. A good way to bring in the glow? You can mix some Vitamin C and Vitamin E serum in your foundation for a dewier and more hydrated look, without making it look oily. 
3. Use less moisturiser per application in the monsoons because of the humidity. 
4. Regular home manicure and pedicures are necessary to avoid fungal infections as humidity can increase the chances of your nails turning yellow and brittle. 
5. From the many skincare tips for Indian skin out there, I prefer the exfoliation technique that requires a half-cut tomato, dipped in coffee powder, and used as a face scrub. Leave it for about 15 mins and wash it out. 
6. For glowing skin, mix gram flour (besan) with a pinch of turmeric and curd/ milk. Add a bit of honey if you have dry skin. Apply the mix and leave it on for 10 minutes and wash up. 
7. For a simple everyday glow, ice your face for just about 2-3 minutes every day to minimise pores.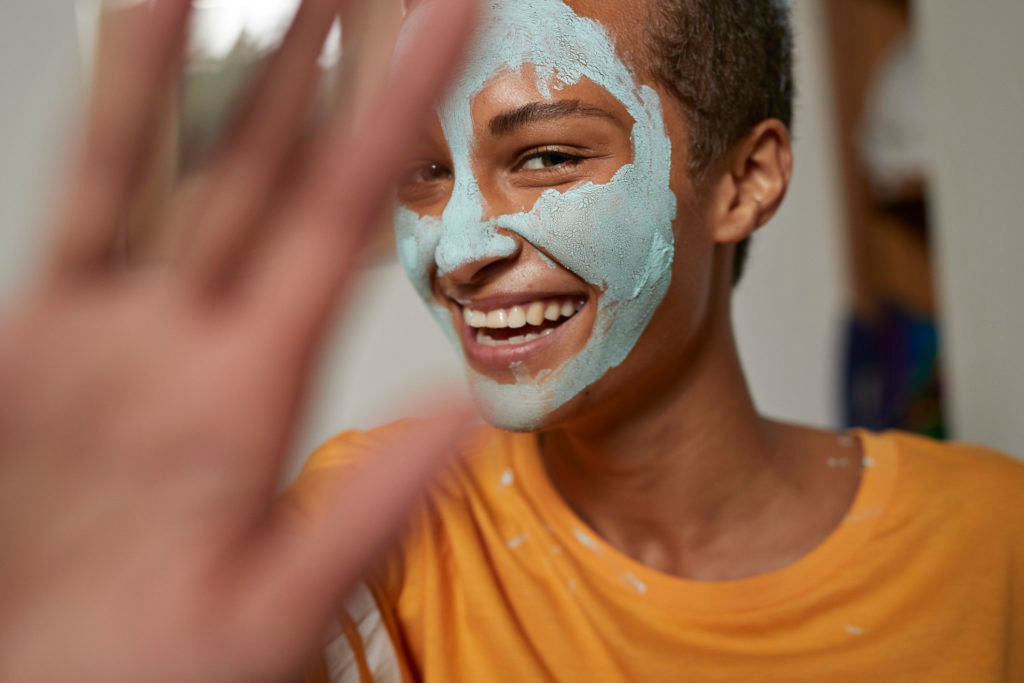 8. Sunscreen is a MUST even if you are indoors, and even if it's cloudy and rainy. Opt for mattifying gel-based ones if you have oily acne-prone skin. 
9. Use lightweight moisturisers at bedtime so your skin can breathe and stay hydrated without getting too oily. 
10.  Minimise the usage of hard scrubs. Get a skin assessment and opt for exfoliation with a combination of Alpha Hydroxy Acids, Beta Hydroxy Acids, and Retinols (do not self-prescribe).
11. For hot and humid climates, opt for a good cleanser and double-cleanse in the night — an oil or a balm cleanser to begin with and for the second step, any gentle soap-free / foaming cleanser. 
12. An exfoliant should be next – in the form of a toner, serum, or peel pad – since this removes dead cells, anything you apply after will be more effective. An exfoliant also removes build-up and boosts skin cell turnover. 
13. Use a serum, preferably an antioxidant serum like Vitamin C in the morning and at night an AHA/ BHA or a Retinol (ideally, consult with a dermat before and avoid very high percentages of these exfoliating agents). Retinol should be only one or two times a week. Treat your core concerns, research on AHAs/ BHAs and the types of actives that actually suit your skin type. You definitely need hydration in hot and humid climates, so invest in a hydrating serum. 
14. Finish with a lightweight moisturiser after the hydrating serum. If your skin feels hydrated for enough time after using the hydrating serum, skip the moisturiser.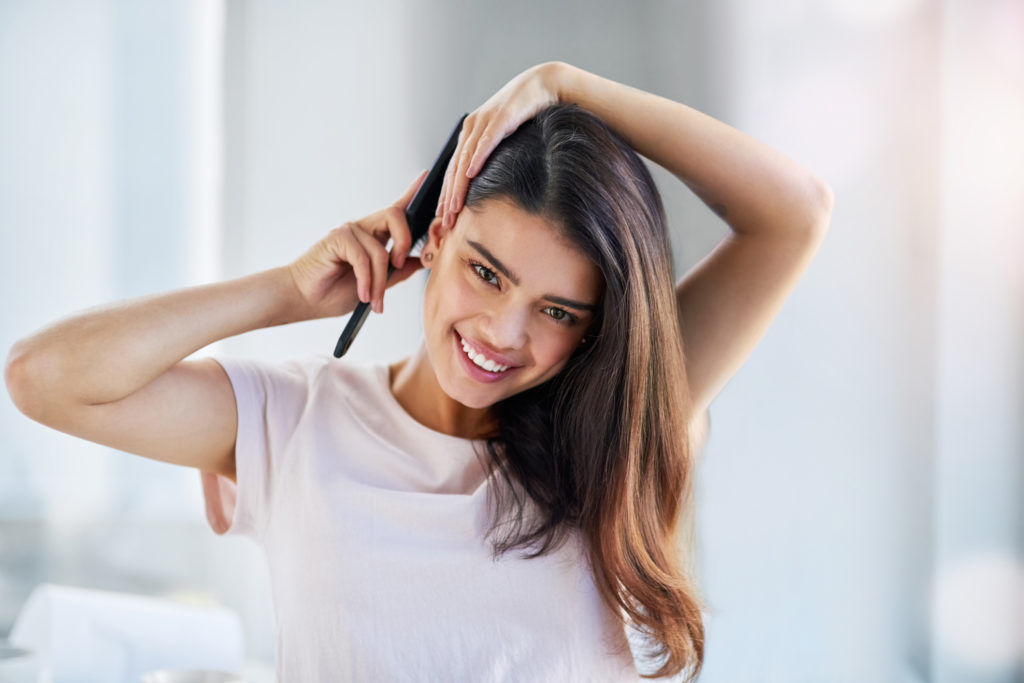 15. Heat can exacerbate acne, so exfoliate your skin once or twice a week and wash with a salicylic acid-based cleanser twice a day. To avoid blocking the pores and getting breakouts, always use sunscreen. 
16. Invest in a good antioxidant serum, for example with Vitamin C and E, which will help protect your skin against environmental damage, increase collagen production, and help reduce any inflammation or redness. Always allergy test before adding any new skin product to your regimen.
17. This season, it's important to change your skincare. Use a salicylic acid-based face wash to reduce oil obstruction and reduce pore obstruction.
18. Change your moisturiser to a gel or lotion, or omit it entirely based on how oily your skin is.
19. Carry biodegradable organic face wipes and sunblock wherever you go. When you get sweaty, wipe your face, then reapply your sunblock.
20. Avoid makeup at this time — it will obstruct your pores. 
21. Wear light fabric masks, or cotton, and wash daily. When you get sweaty then change your mask, so carry a few extra with you. 
22. Look for astringent pads like FCL Penta Peel Pads with a combo of AHAs and BHAs that clear you out powerfully.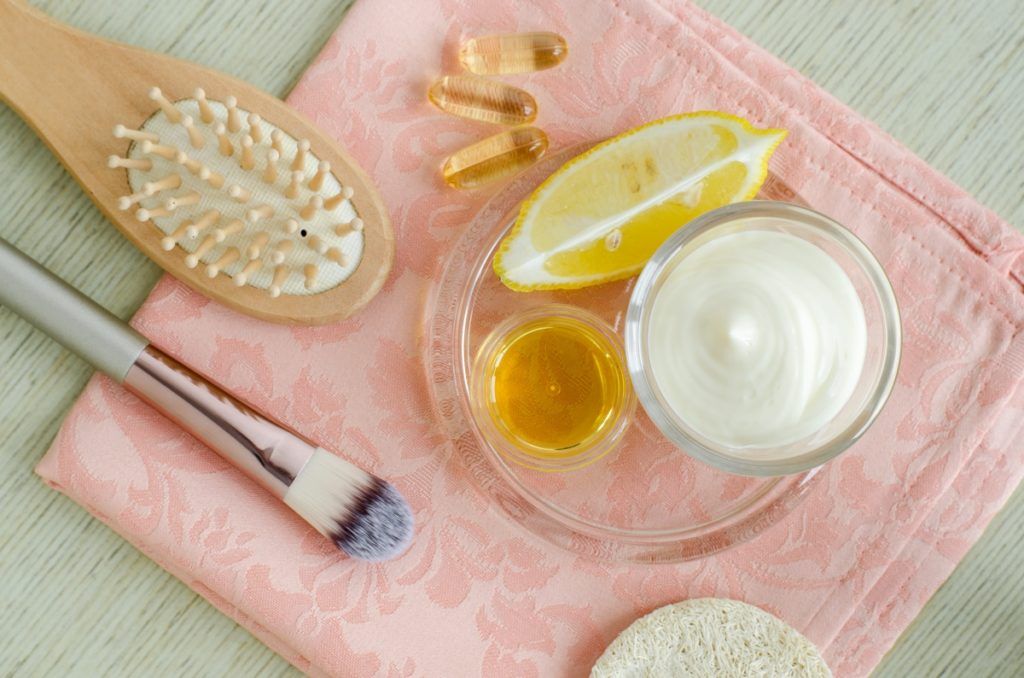 23. One of the most common afflictions you will see largely in men, and to some extent women, in summer is Folliculitis. This is an infection or irritation of the hair follicles, the tiny pockets in the skin where each hair grows. It is caused by bacterial infections and in summer, because of excessive sweating.
How does one rectify it? Clean the area with warm water and soap twice a day. Wipe with a clean towel and use a warm compress. For the compress, boil 2-3 cups of water, cool to room temperature. Add a tablespoon of salt and stir it in. Use a 100 per cent cotton cloth, soak it in the salt solution, squeeze out excess water and press onto skin. You can repeat this several times a day. Alternately you can do a Hydrogen Peroxide spray which is known to get rid of bacterial and fungal infections. 
24. Back acne is another summer skin affliction seen in men and women and it is caused by excessive sweat and oil production. It also occurs if clothes are tight. Honey works as a great anti-microbial agent while turmeric is anti-bacterial and anti-inflammatory. Used together with a little besan it becomes a great mask and exfoliator. You can also use oats instead of besan, which is calming for the skin.
25. In the case of tanning, prevention is always the best way to take care of the problem. Wearing a broad-spectrum sunscreen is a must. Use yoghurt or milk on the skin as they both have lactic acid which lightens the skin. Soak a cotton cloth in milk or yoghurt and apply to the affected area. Leave it for a couple of minutes and rinse off. Green tea contains EGCG (an antioxidant compound that reduces pigmentation from tanning) and applying green tea water to your body also helps reduce the tan. 
26. The humidity and heat can cause many problems, but acne, hyperpigmentation, and open pores are probably the issues most people face in India. So, skincare tips for Indian skin, for acne — homemade mask with a mix of Multani Mitti, squashed neem leaves, grated turmeric, aloe vera and lemon juice works wonders. Apply this to your face for ten minutes and then wash off. You can also use this as a spot remedy and leave it on overnight before washing it off. 
27. Hyper-pigmentation of the skin appears as dark patches or spots across the face, exacerbated by exposure to the sun. Cleanse your face with cool milk daily at night. The lactic acid in the milk acts as a mild exfoliant. You can also make a mask out of curd, gooseberry juice and tomato juice. Apply this mixture to skin and leave it on for 15 minutes and wash off. Use this mask on alternating days for best results. Summer is also a time to increase your intake of Vitamins C and E in your diet along with antioxidants like lycopene (watermelon, grapefruit, papaya), alpha-lipoic acid (spinach, broccoli, yam, beetroot), Ubiquinone (fatty fish, offal, lentils, cauliflower, soybeans), and curcumin (turmeric). They increase the skin's protection against the sun.
28. Pores of the skin tend to get larger in the summer because of perspiration. Rub a paste mix of drumstick leaves, gooseberry, carrot, and ginger on the open pore areas. Leave this on for a short while before washing it off. The astringent like effect tightens the skin. I also advise the use of a retinol-based cream regularly.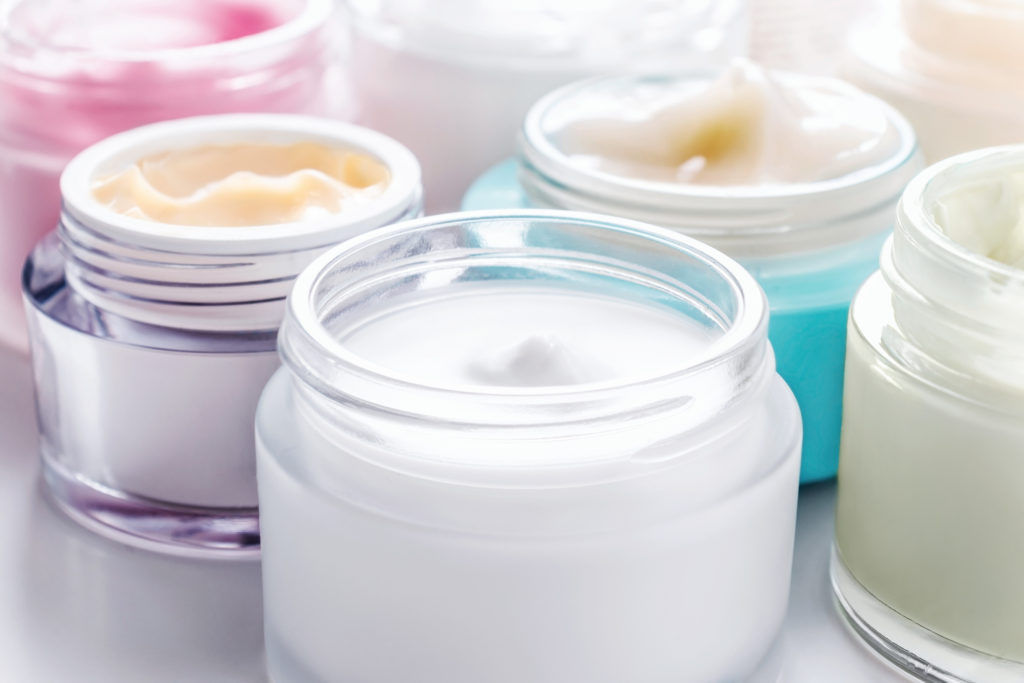 29. I have always been a firm believer of the principle of a 'less is more' approach whether it is skincare, any aesthetic treatment or any skincare product that you may want to use. Our skin's basic function is to act as a protective barrier. Loading the skin with too many products or using them in excess, may disrupt the barrier of your skin at a time like this.
30. Clean your skin with a
gentle cleanser
each night before bedtime. Look for cleansing products with gentle exfoliants, which help to loosen the blackheads. Cleansers containing salicylic, alpha hydroxy or
lactic acid
, aid in dissolving dirt and oil, thus unclogging the pores.
With inputs from Ruth D'Souza Prabhu in Bengaluru, Devanshi Kapadia in Chennai, and Latha Sunadh in Mumbai