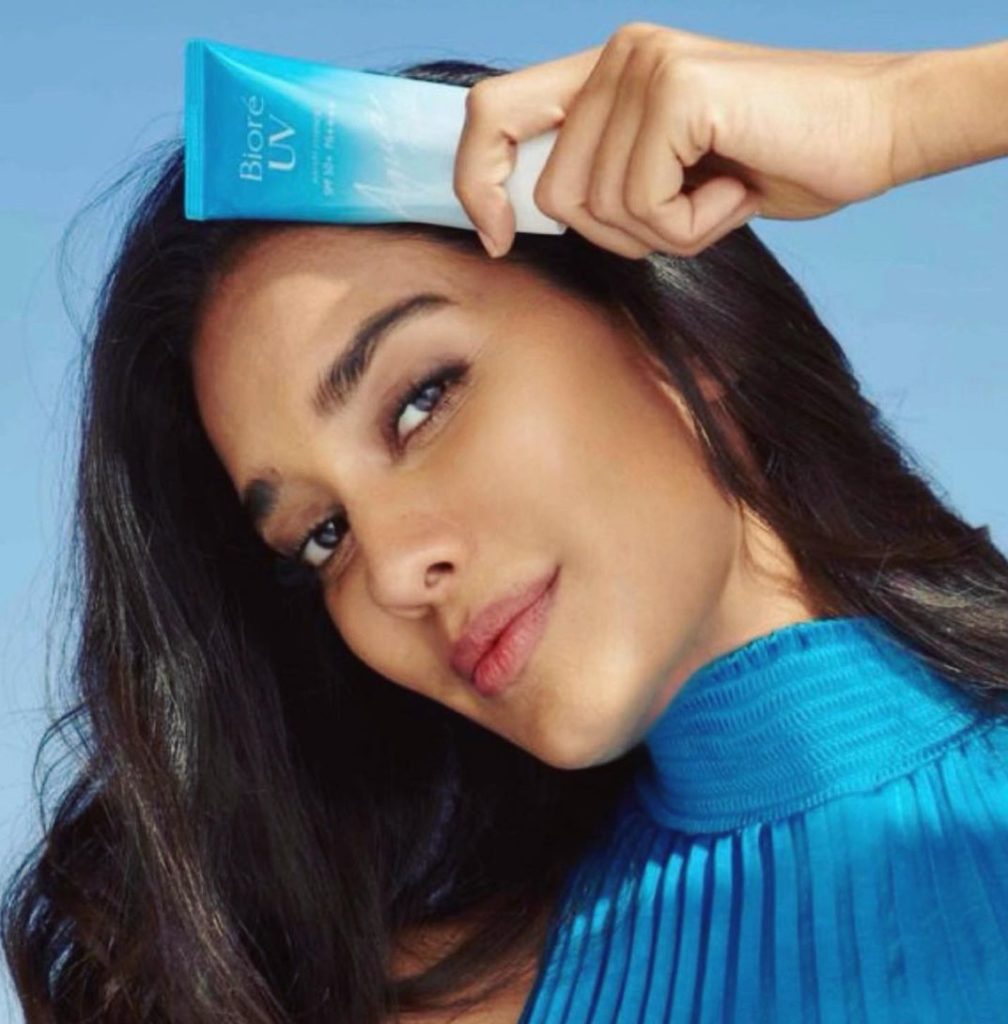 At LSA, we are big fans of J-Beauty – while our eternal love for SK-II is already well-documented, we are always loyal to our cult favourites at Shiseido and Tatcha whether it comes to skincare or makeup. At the fag end of 2020, we witnessed cult label Takami of the famous blue bottle being bought over by L'Oreal which is a clear sign that good things are on the way for Japanese beauty. As for India, we now have Bioré', Japan's No. 1 Sunscreen brand, officially available in India via none other than, beauty platform, Nykaa. And what's more? They have managed to bring in their biggest cult sunscreens and makeup removers with a new Indian brand ambassador – Lisa Haydon. Bioré sunscreens are super popular, so we can't wait to see what they have in store for us. 
Headquartered in Tokyo, the Kao Corporation, is known to be one of the leading manufacturers of premium beauty brands in Japan and with Bioré being so cult in it's roster it's only natural that their next stop is India – the emerging new market for global beauty. What makes Bioré established in 1980, such a cult label? The fact that it's not expensive and comes with cutting-edge innovation and high quality ingredients with efficacy as the only measure. We heard so much about Biore from beauty influencer Morgan Alison Stewart and Tina Tanaka Harris who have given us enough and more fodder about how Biore is a major must-have in our beauty bags. 
Bioré's ideology is inspired by its Japanese roots, with an added advantage of innovation and science brought together to help us experience the" joy of bare skin" – which reiterates the fact that 2021 is all about maximising your skin's potential and to help find safer ways to protect the skin. Which means, harnessing their expertise in the UV & sun care market globally.  And we have used the basic sunscreen and we can vouch for it's lightweight texture and the wondrous watery shield that it offers everyday with high protection from UV rays. Bioré is all about the Micro Defense Formula, which uses a capsule including UV protection agents and Kao owns the patent for this unique formulation in Japan for this technology. The water-based sunscreen works beautifully on Indian skin alongside its oil-soluble UV protection and Biore is known to be anti-sweat in any case. 
What should we expect at Nykaa from Bioré? It's highly anticipated UV Range, as well as a selection of  makeup removers, blackhead remover pore strips named "Pore pack", and that's just the beginning – expect more in the days to come. We're excited that the top-selling sun protection products in Japan for twelve years running Bioré UV Aqua Rich Watery Essence and Bioré UV Aqua Rich Watery Gel are now available for us offering high UVA and UVB protection in ultra light, non-sticky textures. Here's a look at the top three products you should be picking up from the label. Though we will miss their other favourites, the Marshmallow Whip Facial Wash and Charcoal Pore Minimizer.
Lightweight and easy on the skin, this sunscreen just sinks in like a dream. It's known to be the No. 1 sunscreen in Japan for three years in a row now.  A water gel formula with encapsulated UV filters finely dispersed in agar-agar microcapsules, it also contains Hyaluronic Acid and Royal Jelly Extract. 
The rich watery gel comes with the World's First Micro Defense Formula that provides even coverage for skin, fine lines and uneven surfaces at a micro-level. It adds hydration, no white cast and keeps you feeling light all day long. Comes with a 'Light Veil Effect' and is highly moisture-boosting. 
Very very popular in Japan and outside of it, the Biore Cleansing Oil is known to tackle grime and makeup head-on while effectively dissolving and removing it to reveal smoother, healthier skin.  The formula also takes care of the skin's natural moisture balance leaving no stickiness or greasy film on your skin.